ClickUp Time Tracking Integration
Track time on tasks right from ClickUp with just one click. Later, run time reports in Clockify, the only 100% free time tracking app.
Don't have an account? Sign up free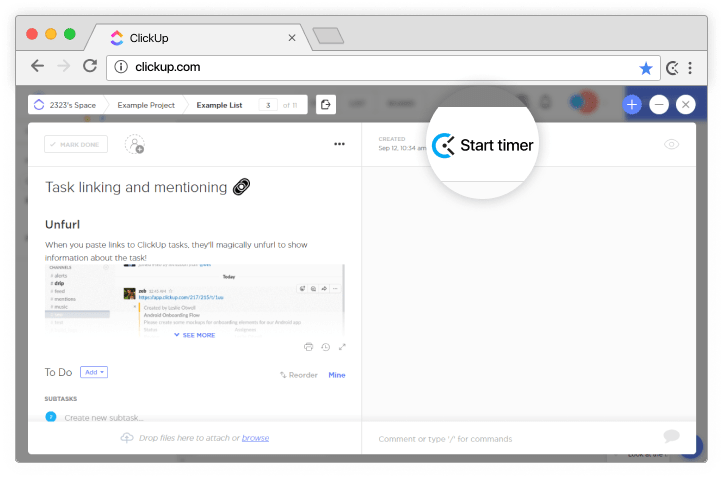 How to track time in ClickUp
Step 1
Create Clockify account
Step 3
Enable Time Tracking in ClickUp
Click on your profile in ClickUp (in the upper right corner), click ClickApps, and enable the Time Tracking ClickApp.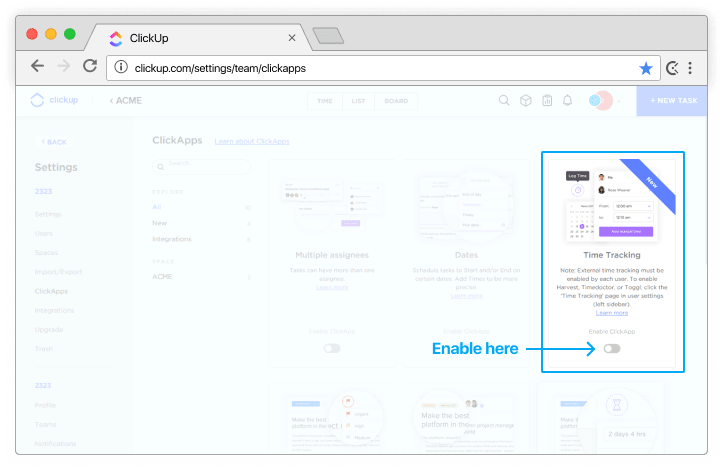 Step 4
Start timer inside ClickUp
Clockify timer button will automatically appear in all ClickUp tasks.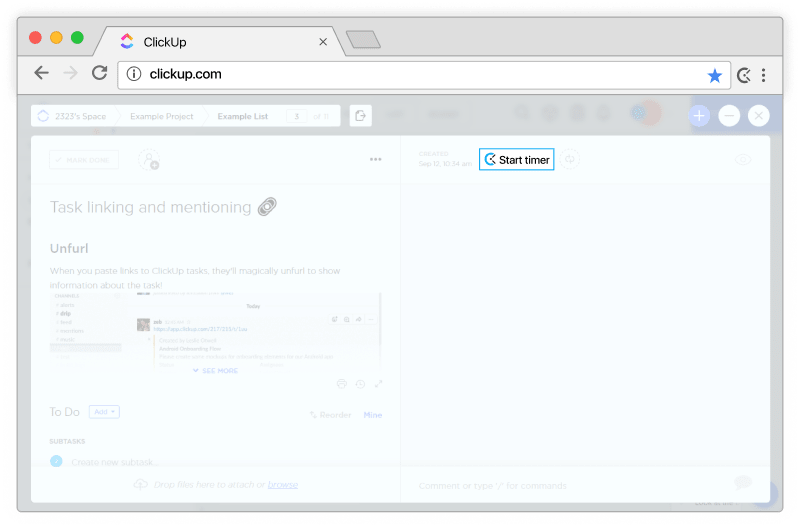 Step 5
Timer starts ticking
Clockify will pick up ClickUp's task name and the timer will start ticking. You can stop the timer from anywhere (browser, mobile, or desktop).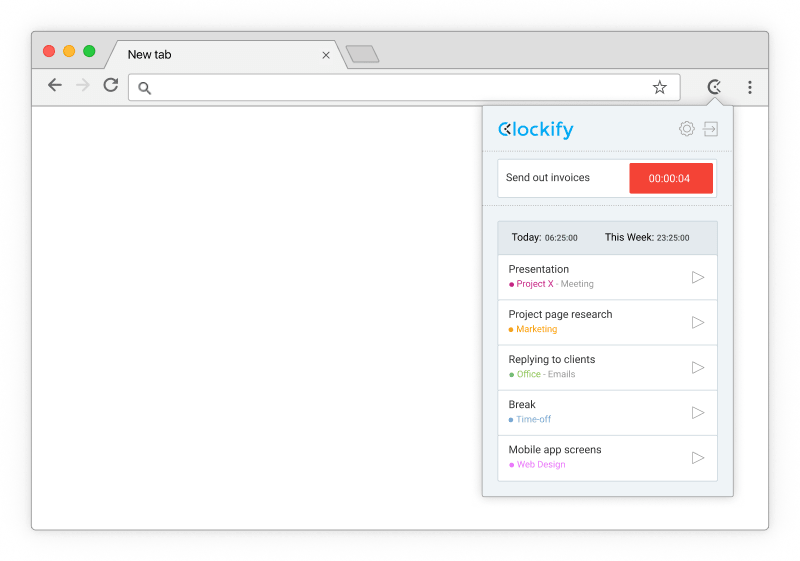 Step 6
Sync projects
If there's a project in Clockify that matches the ClickUp folder, the extension will automatically select the project when you start tracking time so you don't have to do it manually.
If you want to keep projects synced between ClickUp and Clockify, you can use Zapier (eg. when a new folder is created in ClickUp, create a project in Clockify too, and vice versa).
Step 7
Run time reports and manage projects
In the web version, you can edit past entries, analyze time, manage projects, invite people, review timesheets, and export reports.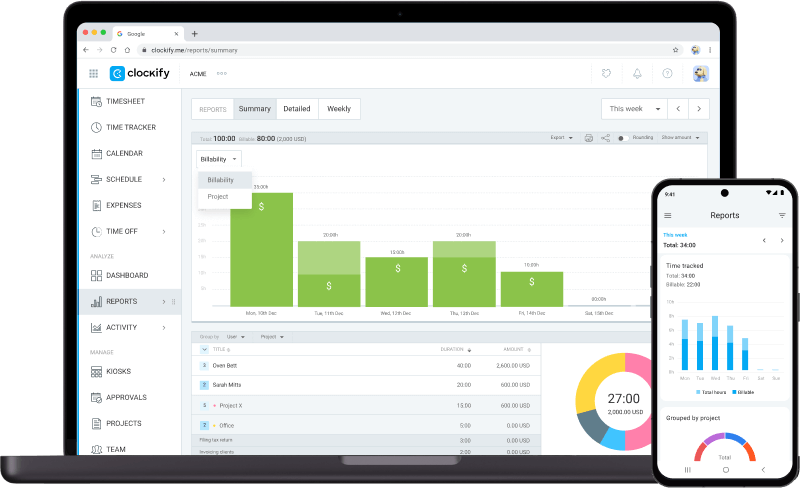 Clockify time tracking features
Insanely simple
Time tracking is so easy that you can do it with one click.
Free forever
Clockify is the only 100% free time tracker for teams.
Unlimited users
You can invite as many team members as you want for free.
Personal dashboard
See how much time you've spent on projects at a glance.
Advanced time reporting
Analyze how much time you and your team spend working weekly.
Export data
Export all time data into Excel, PDF, or CSV.
Open API
Push and pull time tracking data to and from Clockify.
Track projects
Set project estimates and track project progress.
Hourly rates
Clockify calculates your billable hours automatically.
Integrates with 50+ apps
Track time from inside other productivity apps (besides ClickUp).
Works across devices
Clockify is available for web, mobile, and desktop.
Alerts and reminders
Get notifications when you've tracked too many hours.