Google Calendar Time Tracking Integration
Track time for events right from Google Calendar with just one click. Later, run time reports in Clockify, the only 100% free time tracking app.
Don't have an account? Sign up free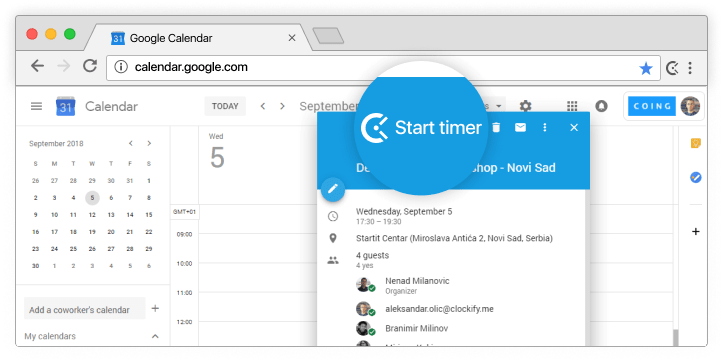 How to track time in Google Calendar
Step 1
Create Clockify account
Step 3
Start timer inside Google Calendar
Clockify timer button will automatically appear in all Google Calendar events.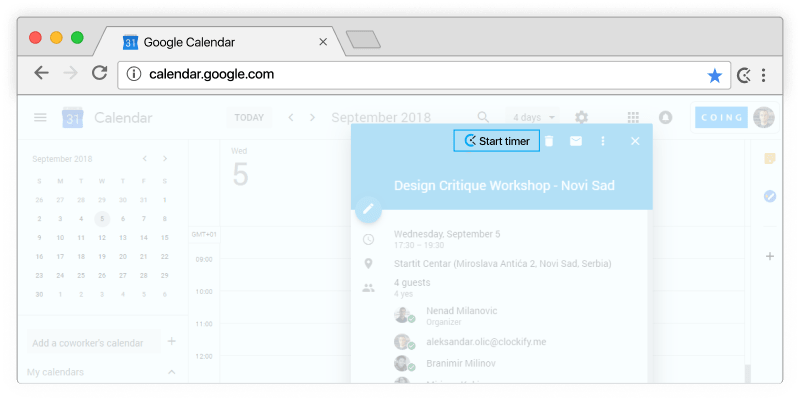 Step 4
Timer starts ticking
Clockify will pick up Google Calendar's event name and the timer will start ticking. You can stop the timer from anywhere (browser, mobile, or desktop).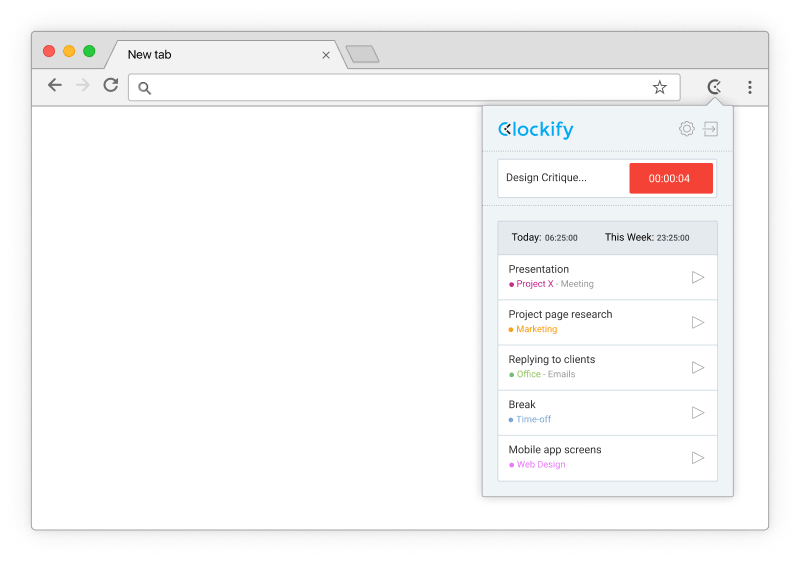 Step 5
Run time reports and manage projects
In the web version, you can edit past entries, analyze time, manage projects, invite people, review timesheets, and export reports.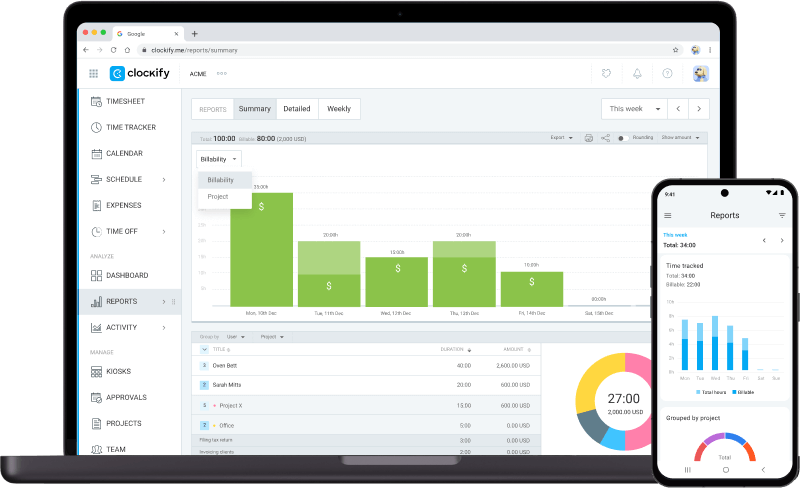 Step 6
See tracked time in Google Calendar
Connect Clockify with Google Calendar using Zapier. Zapier can automate common tasks, like when you create a new time entry, that entry can appear as an event in your Google Calendar. Zapier can even automatically start the timer for you when an event in Google Calendar starts.