Data regions
Instead of using global server, you can store your data exclusively in a specific geographic region, reduce latency, and improve app performance by choosing a specific regional location:
Choose your preferred data region (Global, EU, UK or USA) when creating an account.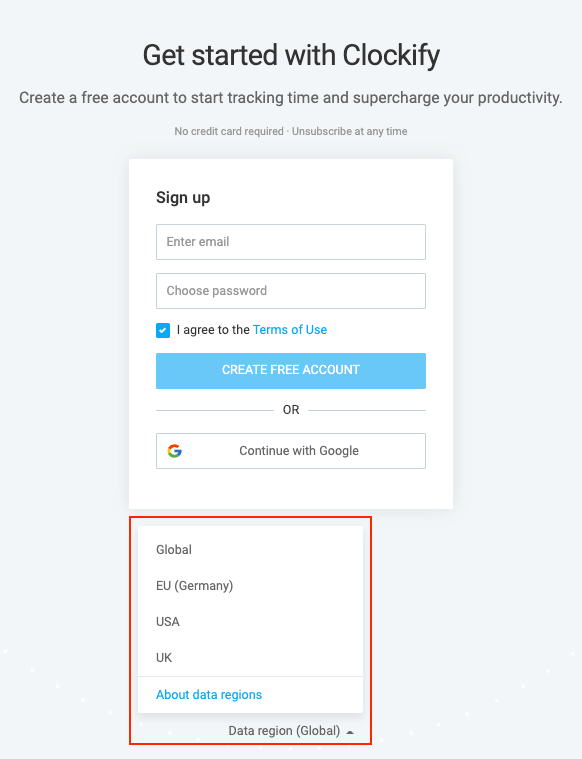 Regional data hosting is available with PRO and ENTERPRISE plans, therefore you need to be subscribed to one of these two plans in order to use this feature.
Free trial version is not available, so when subscription ends or is canceled and the paid period ends, you'll have access to the time you tracked, but you won't be able to track new time.
Clockify is currently providing migration services for self-hosted users only.
If you'd like to stop hosting on a regional server, please be aware that you won't be able to transfer data to a global server.