Free Automatic Time Tracker for Mac
Free time tracking app for Mac that lets you see how much time you spend across different apps and websites. Supports Mac OS 10.12 and higher.
Don't have an account? Sign up free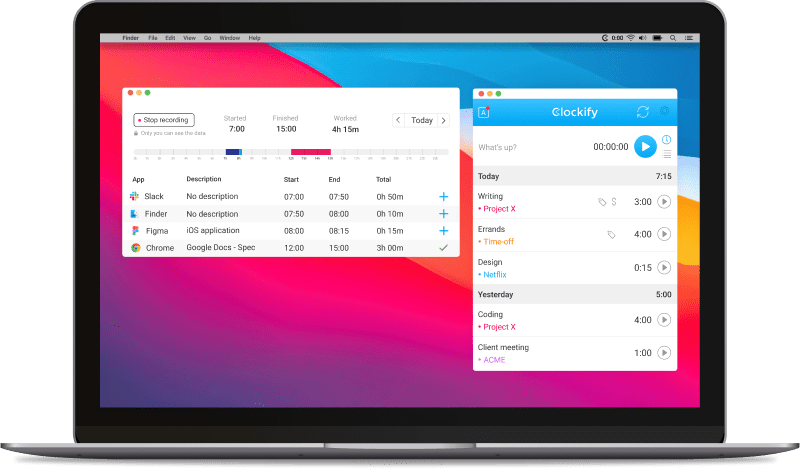 How automatic time tracker works
Step 2
Download Mac desktop time tracking app
Step 3
Enable automatic tracker
Open automatic tracker and start recording. Clockify will then track any active app or browser tab.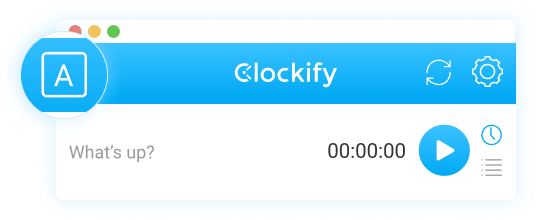 Step 4
Productivity timeline
Timeline records and visually shows you how you spend time.
Clockify tracks an app once it's active for longer than one minute. But, the timeline won't display time shorter than 10 minutes. So, if you often switch between apps, you'll have a lot of gaps in the productivity timeline. But don't worry, if you're working in some app but get distracted for a moment, you have 20 seconds to return to the original app and Clockify won't treat that as a new activity and you won't end up with a gap.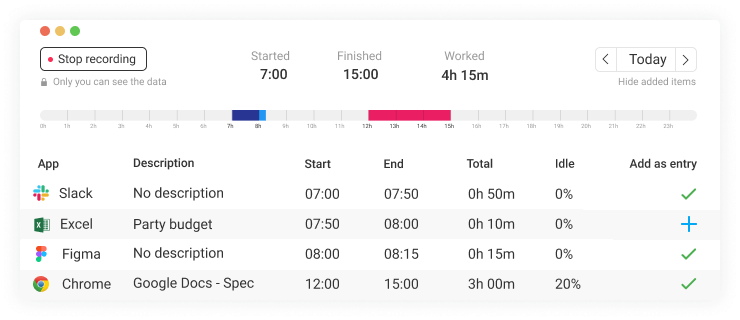 Step 5
Save and categorize time
You can create time entries from automatic time logs and add more information.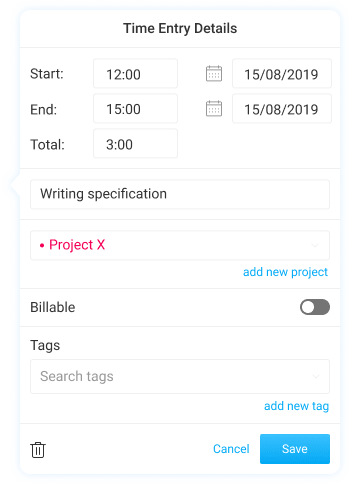 Step 6
Online sync
All your created time entries will be saved online, so you can access them from anywhere.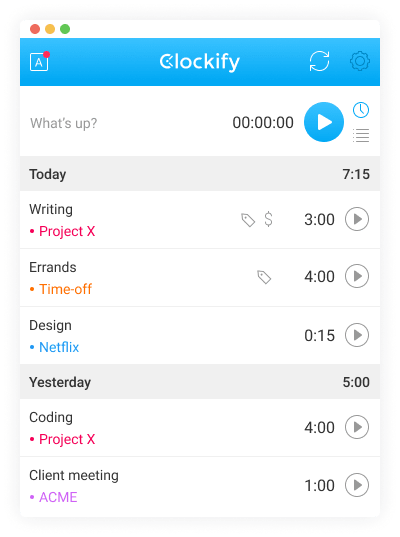 Step 7
Run reports online
In the web version, you can see all the time entries you've created, break down your data by project and date, and export reports (PDF, CSV, Excel).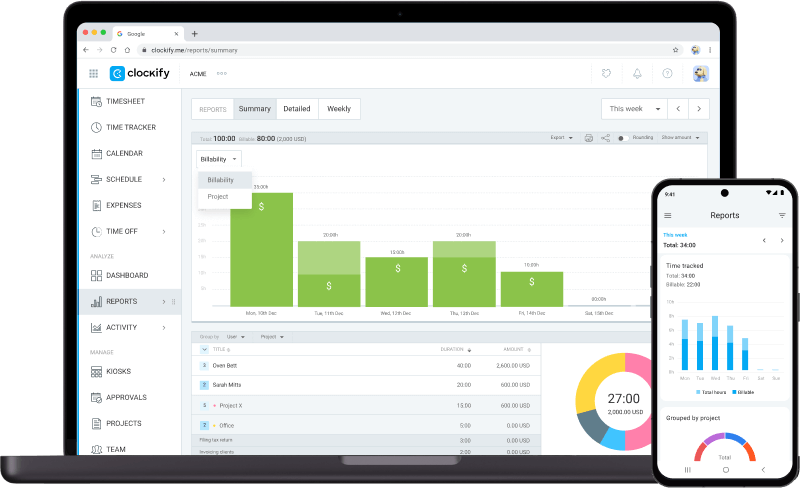 Clockify features
Insanely simple
Track time with a single and fill the details as needed.
Shortcuts
Start/stop a timer quickly via a keyboard shortcut.
Automatic sync
Data is synced across all apps (desktop, mobile, and web).
Offline support
Track time even while offline (syncs once you're online).
Default project
Project is automatically selected when tracking time.
Idle detection
Clockify can detect and discard inactive time.
Auto stop
Automatically stop timer on Mac shut down/sleep.
Reminders
Get notifications when you forget to track time.
Pomodoro timer
Work in regular work/break intervals.