How to choose the best time tracking software in 7 steps
The digital revolution has challenged companies to figure out how to adapt to a new way of running organizations.
Whether your company has decided to take on a fully remote, hybrid, or back-to-office work setup, chances are, you will use virtual tools to manage it. That means implementing certain digital or cloud-based systems instead of relying on the old manual processes.
One process that can especially benefit from being digitized is time tracking at work.
Employee monitoring software has gone up 59% in usage since the start of the pandemic. Time tracking through digital software makes it easier for managers to keep track of their teams' work without having to micromanage them.
In this blog post, we'll go through all the benefits of using a time tracker and show you how to choose the right time tracking tool for you and your teams.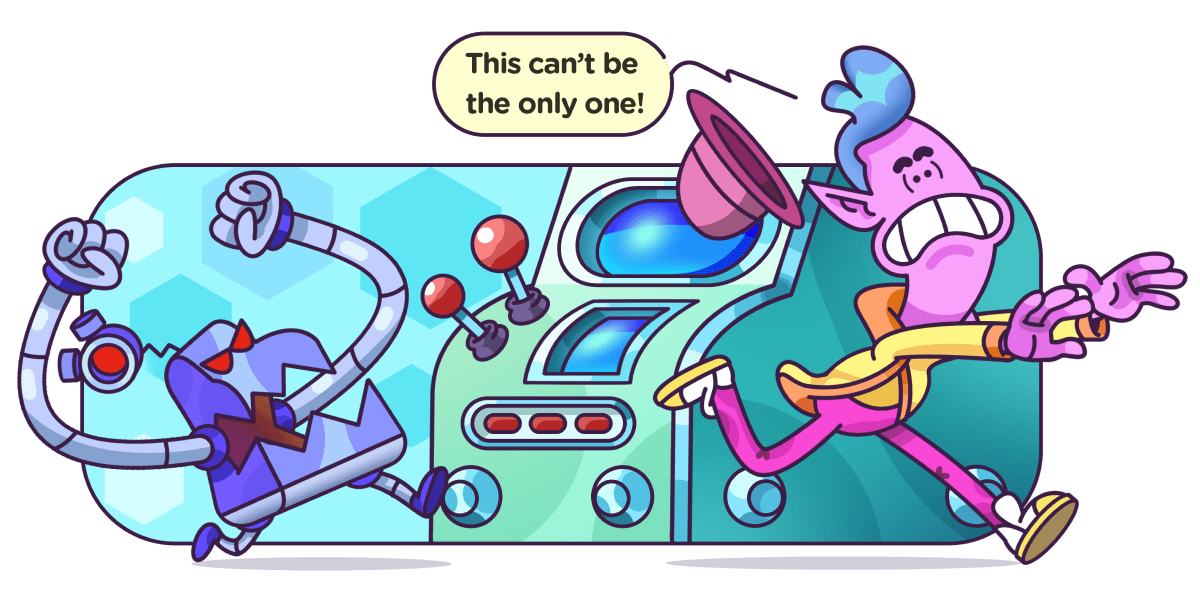 Benefits of Time Tracking Software
Around 95% of US workers are happy to track their time. Why? They agree that tracking time accurately is important.
The reason this number is so significant is because these people have seen the other benefits that tracking software can have for both the company and its employees.
So, why should companies start using time tracking software, to begin with?
Here are some reasons.
Benefit #1: Time tracking software improves productivity
If your goal at work is to maximize time and energy, time tracking is a highly beneficial practice.
It allows people to monitor where their time goes and reorganize their schedules accordingly.
When employees track their time, they're able to see what tasks might not be bringing the desired results and reschedule or even eliminate them in the future.
In addition to better understanding which tasks are valuable (and which are not), employees can also have a better understanding of how much time they spend on particular tasks.
Having access to time tracking software also enables managers to look at their teams' workload and see if they need to add more people — or introduce tools that could help employees save time, energy, and resources.
Benefit #2: Time tracking software improves transparency
Buddy punching occurs in some workplaces, causing businesses to lose $373 million a year. In fact, 16% of US employees and 34% of Canadian employees admit to buddy punching.
So, time theft is a big problem for many companies. Accountants say 92% of their clients deal with time theft.
Thanks to time tracking, managers can keep an eye on what employees are working on at any moment. At the same time, team members can have a better overview of what their colleagues are doing and what tasks they're currently performing.
Therefore, using time tracking software ensures better transparency within teams.
Benefit #3: Time tracking software improves profitability
When productivity in an organization improves, business growth comes naturally.
Companies that want to save time, maximize revenue, and lower employee turnover rates could find that time tracking software can play a role in the endeavor to improve company productivity — and, in turn, improve profitability as well.
Namely, time tracking software helps teams better organize and prioritize tasks — to focus more on profitable activities.
Also, time tracking allows teams to track project costs and determine if the said projects are profitable — in relation to the time put into them.
How to choose time tracking software
So, now that we know why time tracking software is so beneficial, the question is — how does a company land on the time tracking tool that's right for them?
Here are some steps to follow when looking for the best employee time tracking software for your company — plus some useful time tracking tips.
Step #1: Consult the team
Much like anything in business management, there are no one-size-fits-all solutions to employee time tracking.
First, you need to consider the unique challenges and strengths of your employees.
So, it might be best to consult at least one of your teams\deparments about the time tracking features they would like to use.
Maybe the said team\department wants more autonomy — so, using a time tracking tool that monitors screen activity could be counterproductive.
Or, maybe they need a tool that has geo-tagging that allows people to log in from different locations — which is a great solution for field workers, for example.
It all depends on what your employees need most — which is why you should consult them during the process of selecting the time tracking app they will use.
Such an approach will also ensure more buy-in once you start using the tool of choice.
Step #2: Think about what you want to achieve with time tracking
Before choosing a time tracking tool, think about what you want to achieve by using it.
And, make sure your time tracking goals align with the time tracking goals of your teams.
Remember — your employees not being comfortable about using a particular tool has little to do with tool implementation and more to do with setting the right boundaries.
Your goals for using time tracking software can include:
Now, when it comes to your employees, you'll have to consider some additional goals, to tie them in with your time tracking efforts.
The most important goal to consider is ensuring people's privacy.
So, make it a practice to only track what needs to be tracked and leave the rest to the employees.
Furthermore, track only company-owned devices or personal devices used for work purposes.
Step #3: Get a few options and compare
Once you have parameters, goals, and team buy-in, you can start shopping around for the best time tracking software.
Make a list of time tracking apps that are:
Within your budget, and
Have the features your employees need to reach their time tracking goals.
Then, make a comparison across these parameters and evaluate apps based on how well they can perform the activities you need.
Check out this list of the best time tracking tools in 2022 to get a head start on selecting the best options out there.
Step #4: Choose the software
Once you've collated a list of clock-in and clock-out apps that best suit you, it's time to land on the one tool that you will use moving forward.
It's best to select only one piece of software for the whole company, so you don't have to pay for multiple services.
This will also help you avoid building silos and creating confusion within different teams and departments.
Step #5: Roll out slowly
As we've already established, choosing a time tracking software is a major decision that could impact years of operations.
So, once you've made your choice, introduce the software slowly.
First, have a trial period to assess the time tracker's functionality and ensure it's the tool you really want to use in your day-to-day operations.
However, avoid switching tools too often — to avoid having your employees learn how to use new tools every couple of months.
Step #6: Get feedback
Also as previously established, the best time tracking app is the one your employees will feel most comfortable with.
After all, in the end, the decision on whether you've made the right choice ultimately rests on the people who will use the time tracker tool.
So, try to get feedback from your employees on how practical the tool is after they've used it for a while.
One effective way to get feedback is to roll out a survey after the tool trial period and have employees share their experience in using it.
You can look into factors such as:
Ease of use,
Comfort with the tool, and
Hitting desired goals.
Step #7: Implement company-wide
After you've found the right tool, and had a test team\department approve of its usefulness after a trial period, it's time to take the time tracking tool company-wide, officially.
So, start introducing the tool to other teams and departments and provide as much training as possible.
Ensure that everyone has learned how to use the tool before becoming stern about compliance.
Remember — a little patience will go a long way in this transition phase.
If you are already using a time tracking tool — whether digital or traditional — assign a time period during which employees will have a chance to smoothly migrate from the old solution to the new one.
Also, get feedback consistently as you go.
So, take your time when implementing the tool — but also set a full roll-out date, so that employees don't get too lax about learning and getting accustomed to the new time tracking tool.
Wrapping up: Employee time tracking vs Micromanaging
Employee time tracking can sometimes feel like micromanagement — but only when managers and stakeholders implement it too hastily without considering the employees' needs.
Take the time to communicate how these tools will benefit both you and your employees and ensure that you pursue a win-win situation at all times.
Remember that your teams should be on your side. The way you implement tools will play a significant part in reaching that goal.
✉️ How do you keep track of your time at work? Is there any tool that you've found particularly useful? Write to us at blogfeedback@clockify.me for a chance to have your answer featured in this or one of our future articles. And, if you found our tips on how to choose the best time tracking software particularly helpful, share this article with people you know would benefit from it.