GPS Time Clock and Time Tracker App for Employees
Clockify is a simple time clock and timesheet app with GPS clocking and location tracking. Perfect for remote field workers who need to track worksites.
How to time clock and GPS location tracker works
Step 2
Enable GPS tracking
Clockify is time clock and timesheet app that can log your location when you clock in and out once you enable "Location tracking" in Settings.
Step 3
Download time tracking app
Step 4
Clock-in via mobile app
Clock-in by starting the timer and the app will automatically record your GPS location. Stop the timer to clock-out and stop recording location.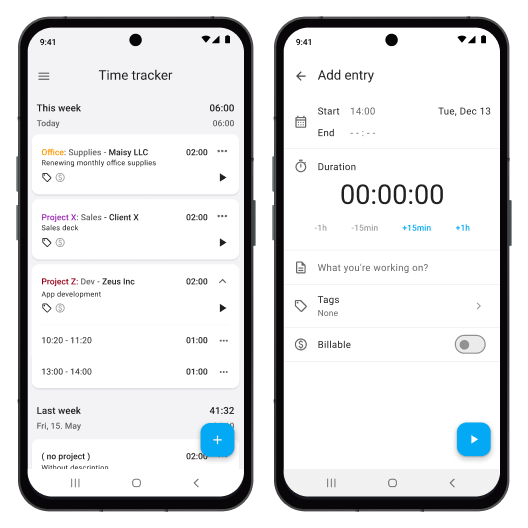 Step 5
See current locations
See current or last known locations of your onsite field workers, and all currently visited worksites.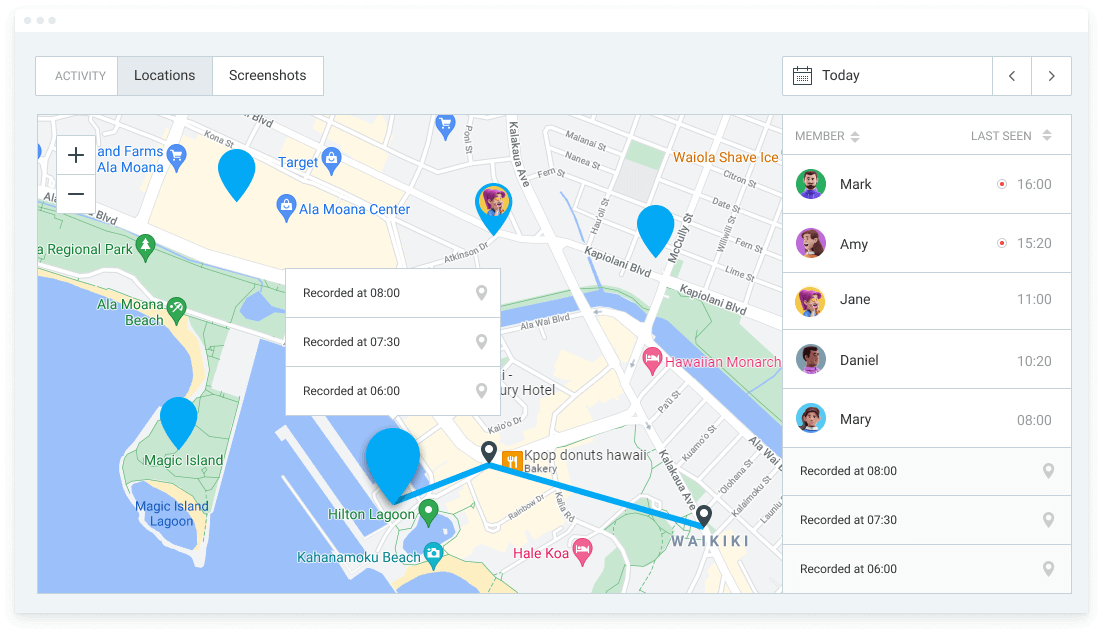 Step 6
See detailed route
See current or last clocked-in locations of your field workers and currently visited worksites.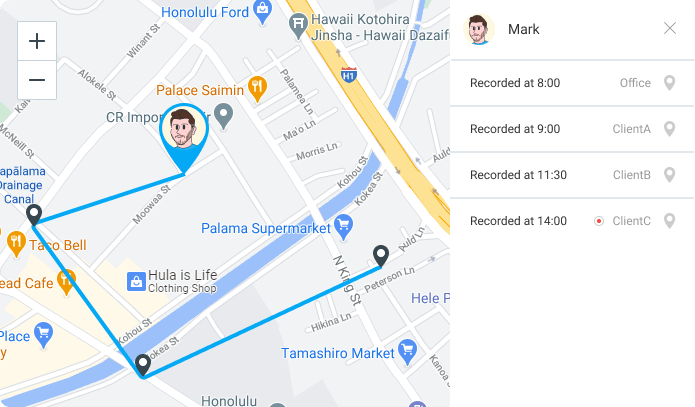 Perfect for on-the-go field workers
Contractors • Crew members • Moving companies • Law firms • Construction • Health care • Real estate • Property managers • HVAC crews • Landscaping • Plumbers • Sales teams • Transportation • Inspectors & assessors • Cleaning services • Pest control