How Clockify helps Jourdan Guyton build winning content marketing strategies
Nobody ever told us that growing up would be this hard — it takes work and dedication to achieve the things we want and we often forget to stop and enjoy the life around us.
The struggles of growing up, trying, and failing are something that Jourdan Guyton is familiar with and brilliantly displays in her comedic TV series, Two Grown. There's a lot to be heard from this successful content strategist and entrepreneur.
Thanks to her long and successful career, Jourdan has amassed quite a vast experience that helps her strategize and decide the best course of action in every business situation.
Therefore, we invited her to share her thoughts on the following topics:
Her professional breakthrough,
Content production,
Strategy development,
Tracking time with Clockify, and
Time management.
Jourdan's career launch: Starting from the ground up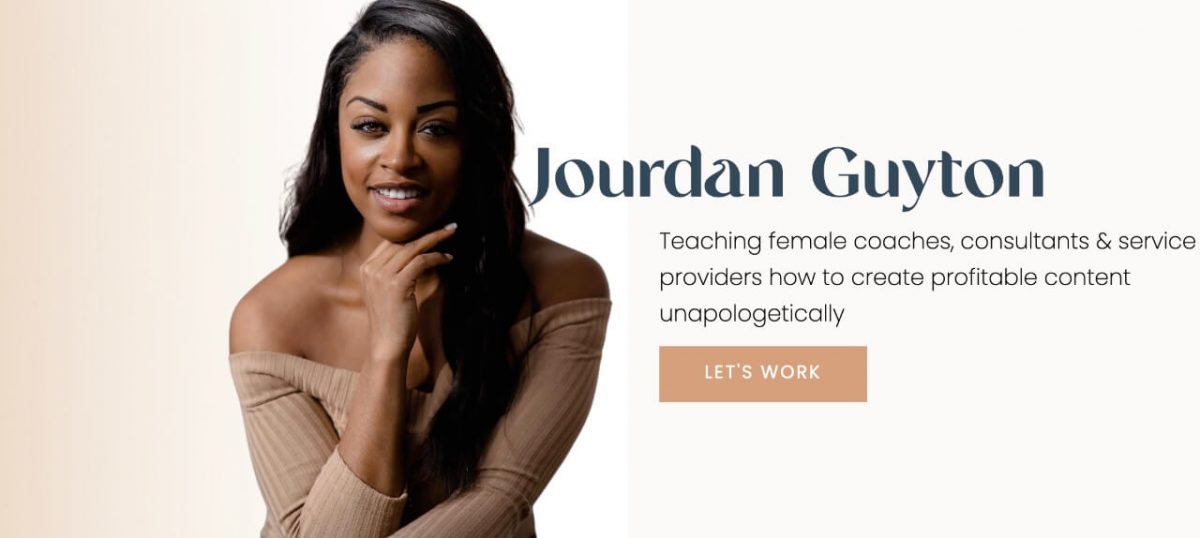 It was a rocky start for Jourdan when she first started her career.
After graduating from the University of Oklahoma as a Mass Communications and Media Studies major, she learned the ropes of the entertainment industry from scratch — starting off as a production assistant and climbing up to managerial positions.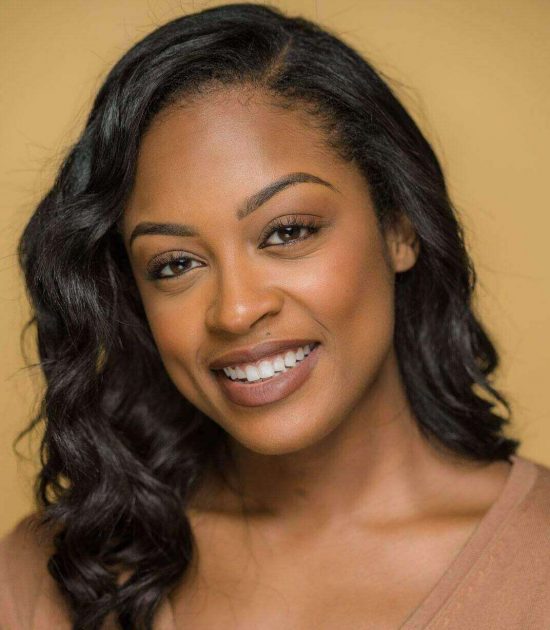 "So, I did everything from behind the camera — casting, I used to work for the Morrie show… I was in front of the camera. I literally did all the things."
Moving away from her beginnings, Jourdan recalls the hardships that the year 2020 brought upon our society and how it quickly changed everything. She was faced with tough choices, but eventually found her true calling in life — helping others in need.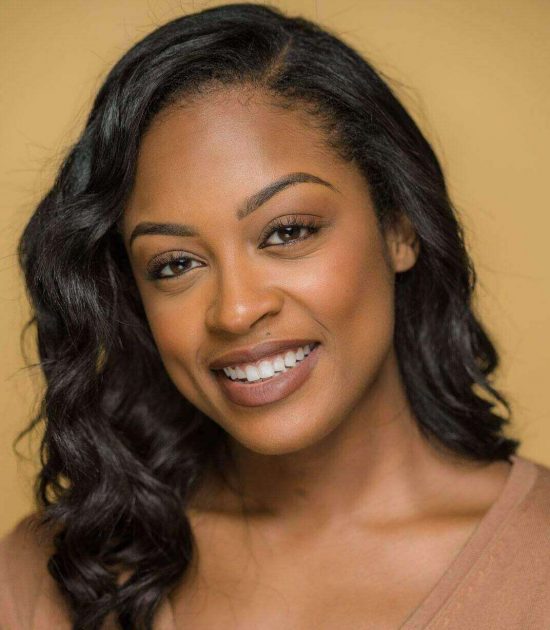 "When the pandemic hit, I was tired of collecting unemployment. And so, I decided to start a business. Once I knew that I really wanted to do this, I hired a business coach and started building my business and honing in on female entrepreneurs and just amplifying their voices."
Starting an online community for female entrepreneurs
Jourdan used the accumulated knowledge from the entertainment industry, combined it with her online presence, and started an online community dedicated to helping female entrepreneurs:
Find their voices,
Create engaging content,
Build a brand, and
Showcase their true potential.
After founding Vera Jean Media, LLC, Jourdan quickly attracted clientele, developed a massive organic presence, and served over 100 clients over the course of 2 years.
She stated that choosing this path was very natural to her and that content creation simply "clicked" with her.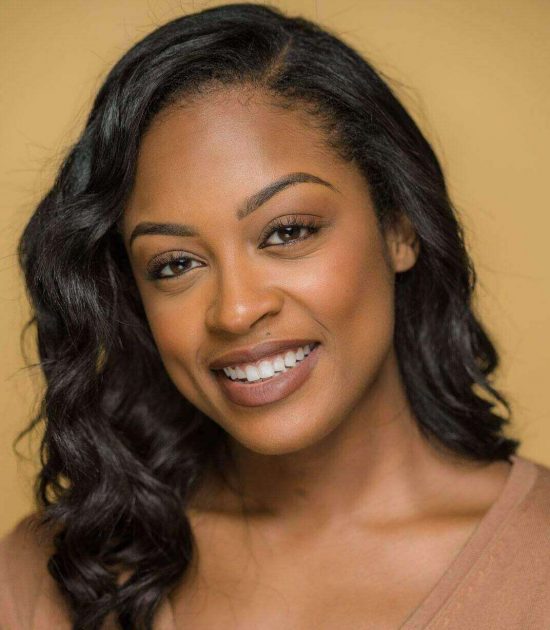 "It was honestly the best way to tell stories on a free level. I could literally be in my little tiny corner desk in my apartment and connect with people all over the world to help them tell their story."
Overcoming mental barriers
As someone who struggled a lot in the beginning, Jourdan recognizes and highlights the ups and downs that define a person's career.
According to her, such experiences shape us and allow us to become the best versions of ourselves — all we need to succeed is a slight nudge.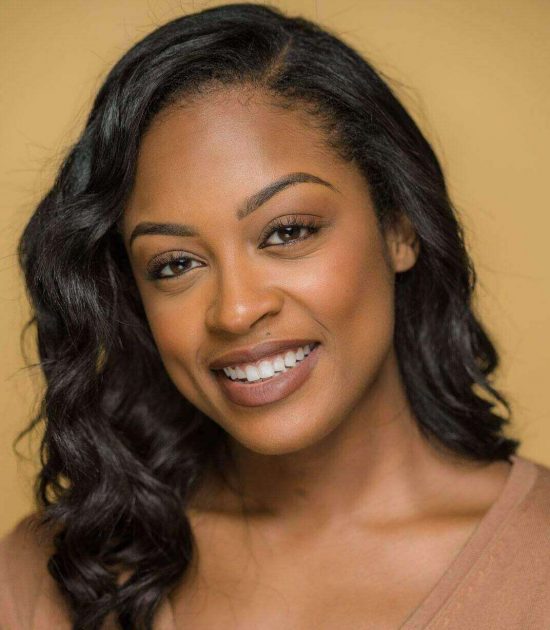 "People just want that little push, a permission — knowing you're enough and worthy."
Showing up, day in and day out, is the key factor for both Jourdan and her clients.
Consistency delivers results and "the push" delivers energy — this is the premise of Jourdan's business model.
However, even with "the push," people still need to find a way to express their creativity and authenticity on their own, without outside help.
If successful, they will be able to overcome any mental barriers that stop them from being their true selves.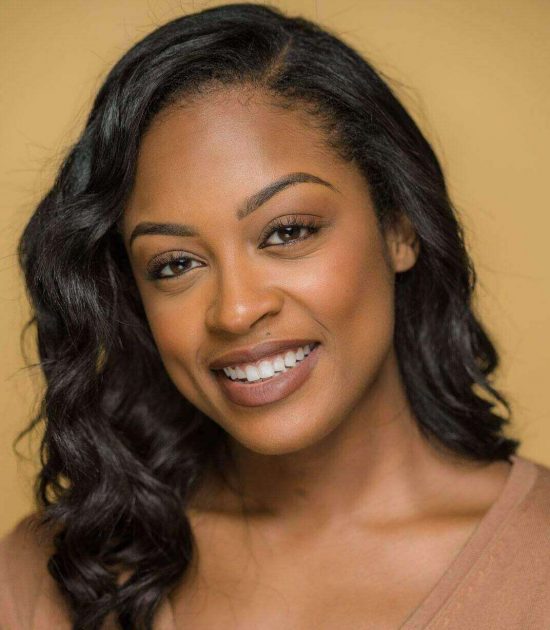 "True authenticity does come from within. I think that there has to be a communal space of safeness, where people can catch those feelings and allow you to be yourself — so that when you step in front of the camera and do your reels or hop on TikTok in front of an audience, you feel comfortable to do your thing."
Jourdan's mastery of content production
Jourdan has managed to help many businesses generate successful content strategies, business models, and well-received content — especially on Instagram.
Naturally, we asked her to share the secret of her growth with us, considering she started with 6,000 followers, and, as of July 2022, she's closing in on 80,000 followers.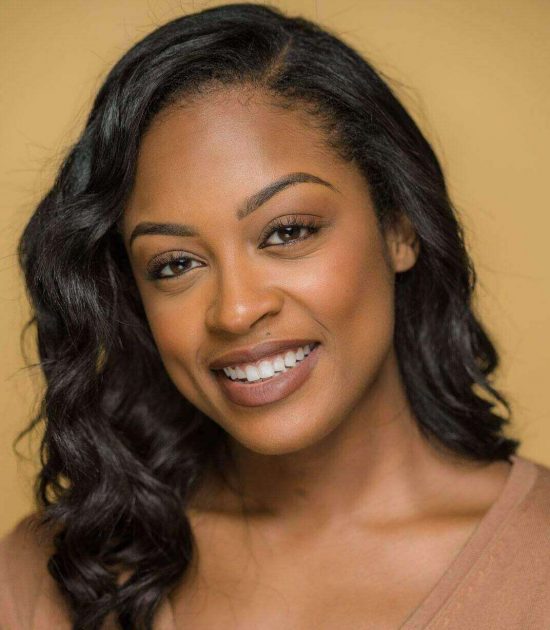 "I think that my growth was definitely something that was a lot of trial and error, a lot of documentation, and a lot of uncomfortable moments. I also leaned into the thought of how it was my page and my privacy — so I could show as much as I wanted and pull back when necessary."
Understanding the power of video content
Furthermore, Jourdan states that the key to mastering any social media platform — not just Instagram — is utilizing the tools you have in front of you.
Jourdan believes that video is a crucial aspect in virality and digital marketing. The true purpose of your intentions is best depicted through video, as it provides a raw and natural representation of your business.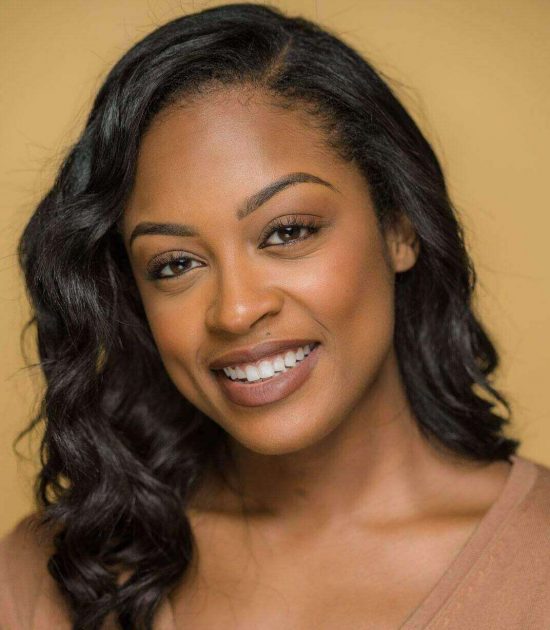 "Whether it's short-form, whether it's prerecorded, whether it's live — the power of live video helped me build a deeper connection with the audience."
She explains how video helps build that connection: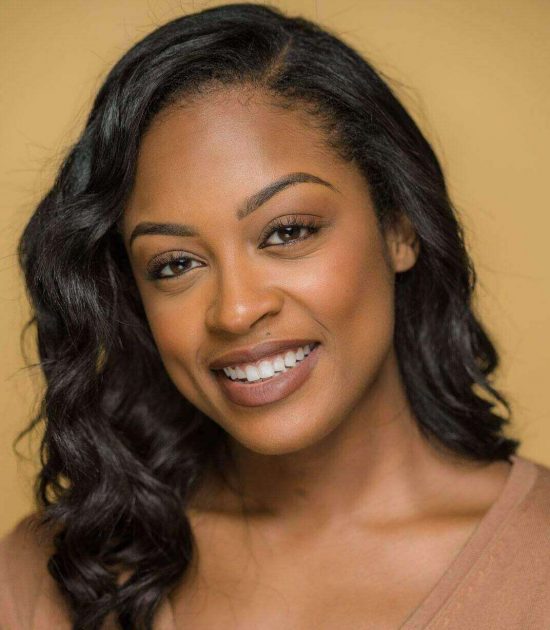 "It's a virtual handshake that you have with your audience. Once they see you sweating and being nervous online, people want to hire you. It's the video connection and the energy that they get from me in real-time."
Following a step-by-step content creation process
The process of content creation and digital marketing depends on many factors:
The clientele,
Client's business model
Media format of the content,
Project framework, etc.
That is why Jourdan has a step-by-step process that she goes through with each client.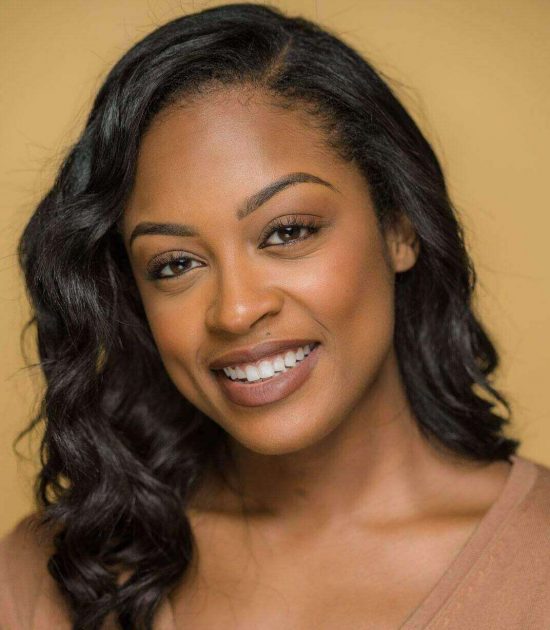 "When I teach and lay out the strategy for my clients, we lean heavily into video content and getting comfortable on camera, carrying your notes, and having a framework and a structure. For all of us, the concept of being in front of a camera can be quite foreign and overwhelming."
While the process can be challenging, Jourdan is persistent. Her mantra is — "Consistency and hard work."
Dismantling the comfort zone
Jourdan believes that you can create engaging content that sells if you get clear on your content delivery.
It might sound arbitrary without context, but the statement is actually embedded with layers of meaning.
We asked her to elaborate — and this is how she defines the essence of great content delivery: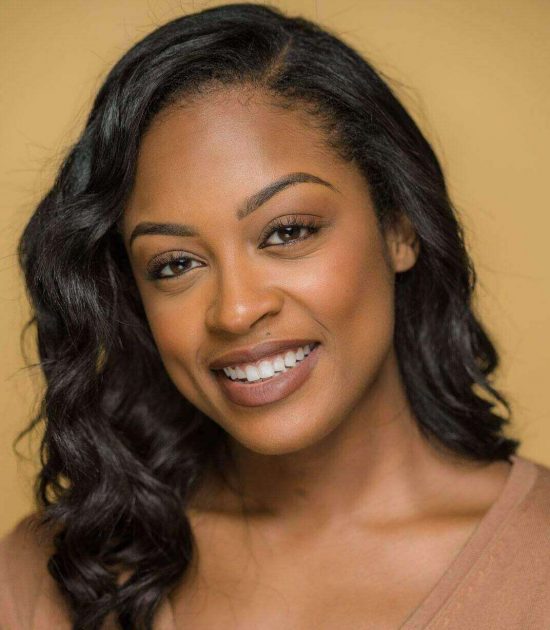 "Getting consistent in how you're showing up when you're feeling good, when you're feeling your best, and really putting out quality work that you can be proud of and look back on — even if it's embarrassing."
However, Jourdan also claims that a huge part of consistent content delivery is getting out of your comfort zone.
Once you find a way to break through — you'll keep perfecting your content on a daily basis, no matter how you're feeling that day and how close to the audience you are.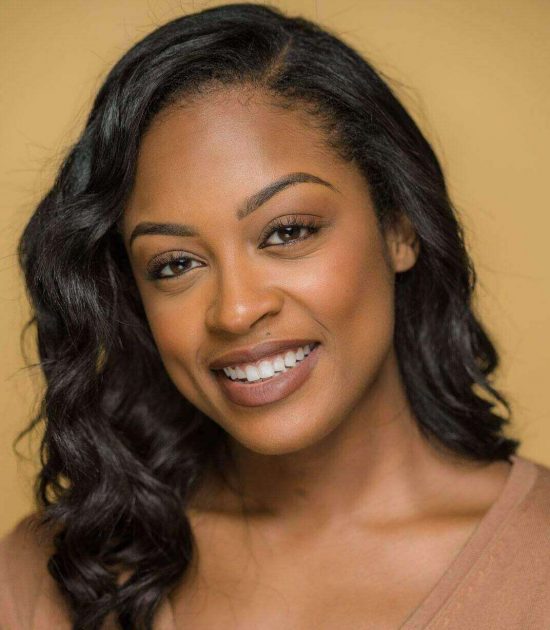 "Content delivery looks like pushing yourself outside of your comfort zone, right? I didn't want to go live — even though I've been on camera. But, the first step to getting outside your comfort zone is to commit."
💡 Clockify Pro Tip
If you need more advice aside from Jourdan's story, check out the following blogs for more business tips.
How Clockify helps Jourdan manage her time
In our interview, Jourdan also spoke about the difficulties of managing and organizing time in an efficient manner.
Why are there difficulties?
Well, even in remote work, a ton of obligations tend to pile up to the point where you can no longer stay on top of them.
At first, Jourdan struggled with managing her time — until she heard about time tracking and how it can effectively change the way you perceive a working day or week.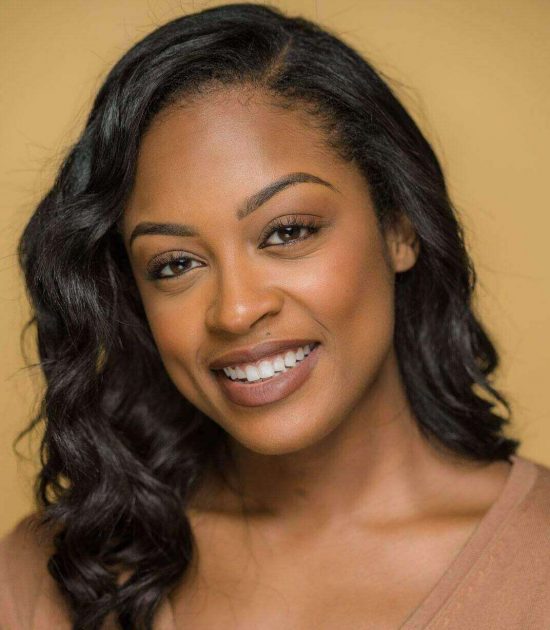 "One of the coaches that I worked with was talking about time tracking, and they mentioned that there were free platforms where you could check your time — and I'm all about a deal. So I started Googling, and then I think that's when you guys came up. And there was another [tool] too — I don't remember what it was called — that I tried, but it was too complex. [With Clockify,] I loved the fact that I could just be like — type, start, type start."
💡 Clockify Pro Tip
Lack of motivation and productivity is quite common in the workplace, especially if you feel like you simply don't have the time. Luckily, there are several time tracking methods you can use for this purpose:
Most of Jourdan's audience was not aware of the process of time tracking — so she decided to share her experience with using Clockify.
Here's why Jourdan loves using Clockify: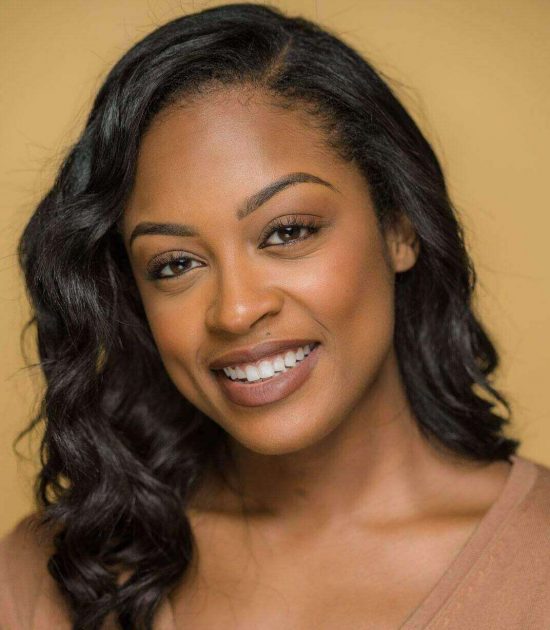 "Clockify helps me see what I really need to do — what I can delegate, how much it takes me to write an email, and it also helps me to eliminate things. There was stuff that was taking up two hours where I just thought — 'We can either scale this back or get rid of it.' "
Jourdan's way of using Clockify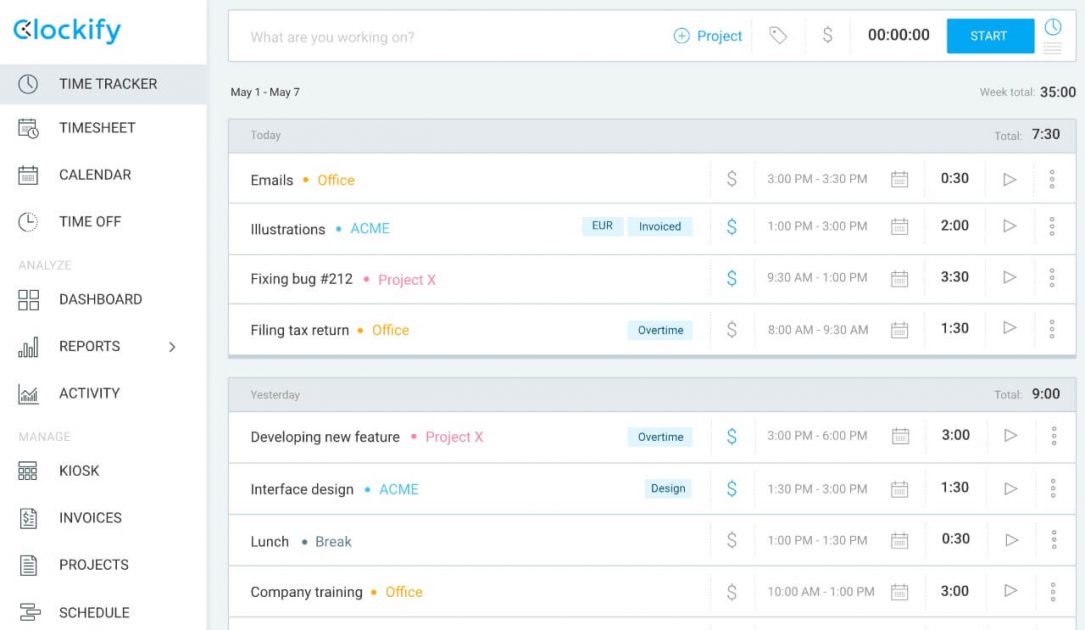 Jourdan loves using Clockify on her second monitor in real-time while she's juggling multiple projects. It lets her track the exact time she needs to finish a task and later analyze it to see how she can improve her efficiency.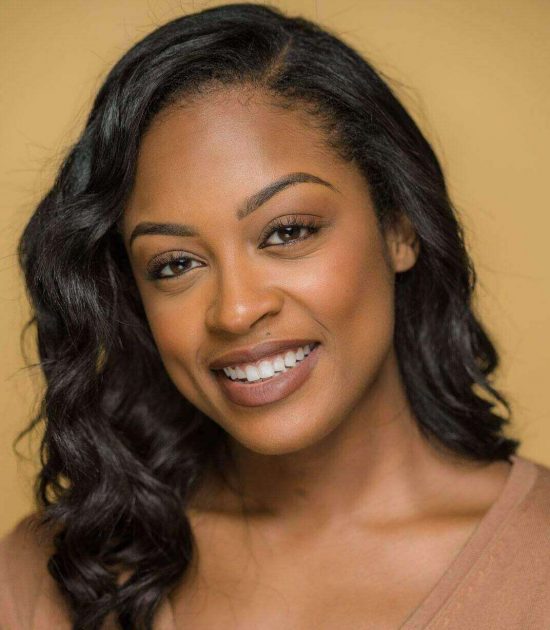 "Am I playing games or do I need to tighten up a little bit? [Tracking time with Clockify] has been so helpful in keeping me on track. I do like doing it from my desktop and then going back and reviewing the activity."
💡 Clockify Pro Tip
Clockify's timer runs in the background when you start it with a click at the beginning of each day, or you can input the time manually. You can use it to track your time and clock in your progress via two methods:
Planning ahead
Furthermore, Jourdan is a firm believer in planning ahead.
In our interview, Jourdan mentioned that she always plans at least a month ahead in order to visualize her future projects and not be overwhelmed when the time comes to finish everything.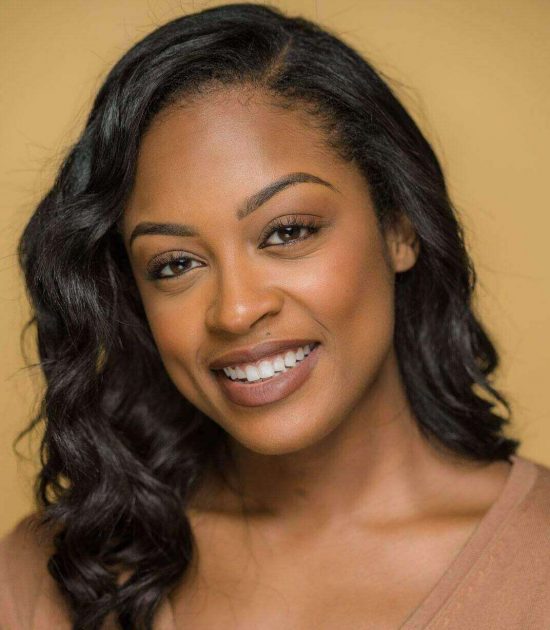 "I usually use my Sundays to plan ahead. I have specific focuses and I try to break them down at the end of the month to get a bigger picture and not be overwhelmed by the upcoming projects."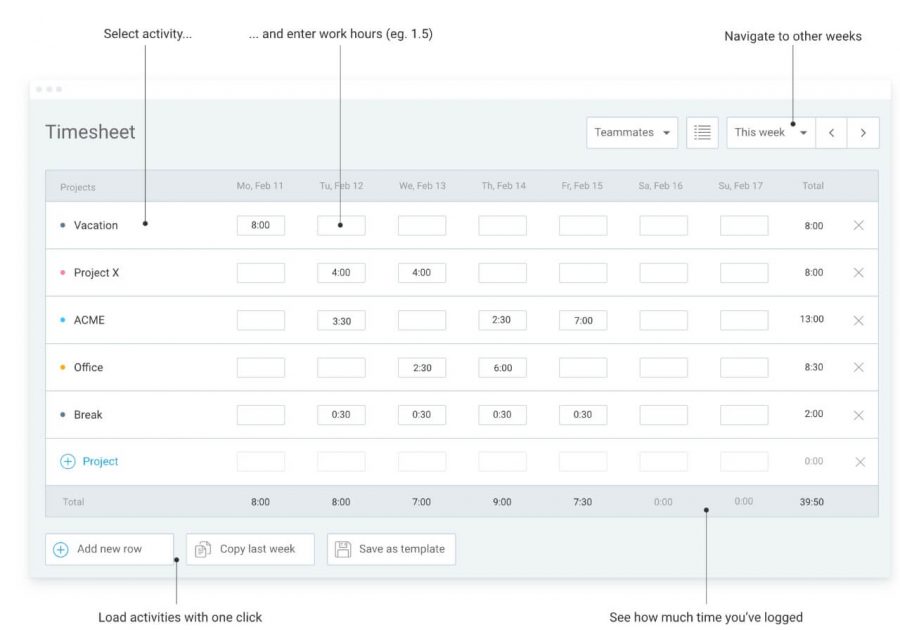 💡 Clockify Pro Tip
Clockify lets you input time and projects ahead through timesheets, which is a feature that a lot of users take advantage of when working on the same project day in and day out.
The Pomodoro technique
When asked about her favorite time tracking technique, Jourdan shared an experience from a productivity workshop: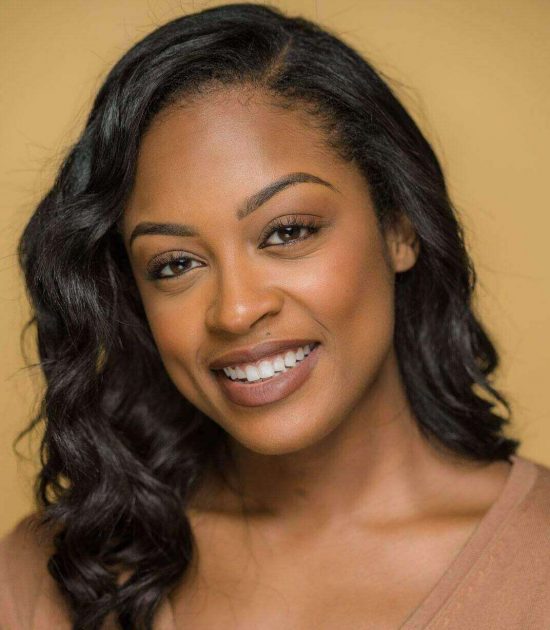 "We learned all about productivity in the workshop, and we set up our minds before the work sprint — no phones were allowed. We worked for 45 minutes straight. When you come out of that work sprint, you feel like you've been working for three hours — because you were so laser-focused on one task."
Something similar to the time tracking technique Jourdan describes is called the Pomodoro technique — a process of dividing a project into working blocks with no distractions and short breaks that help you catch your breath.
Generally, the way it works is the following:
Start a timer for a specific amount of time.
Work on it with no distractions — phones off!
Take a 5-minute break.
Repeat the cycle until you finish the project in question.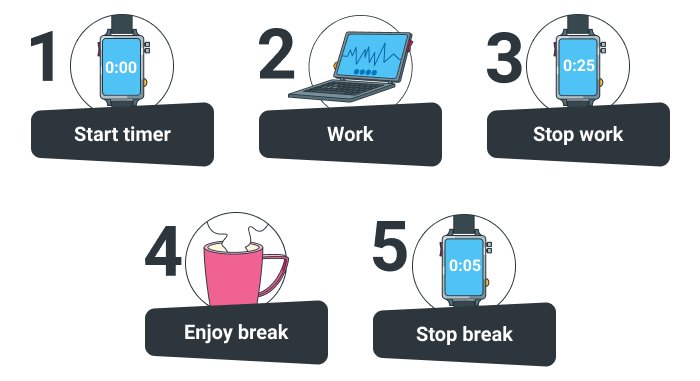 💡 Clockify Pro Tip
Time tracking software Clockify has a built-in Pomodoro timer that helps you use your time efficiently and finish all your projects without feeling tired in the end.
Final thoughts: Wake up and take control of your life
The interview with Jourdan provided a fresh perspective on how Clockify helps different people and how it can be applied in various situations and fields of work.
Jourdan is a great example of how time tracking can do wonders for content creators — especially those who have to manage their own time.
At the end of the day, we all struggle with doing the most with the time we have. And, Jourdan Guyton's success story is proof that we can overcome that issue with the right tools.
✉️ Are you interested in sharing how time tracking helped you in your line of work? Tell us your story at blogfeedback@clockify.me and we might include it in future blog posts.