Free grant management software
Grant tracking and management software with timesheets. Track grant projects, deliverables, and timesheets, and export everything in Excel spreadsheet.
How to manage and track grants
Step 1
Create Clockify account
Step 2
Set up grantors and grants
Create a project for each grant, categorize them by grantors, and create a task fro each deliverable.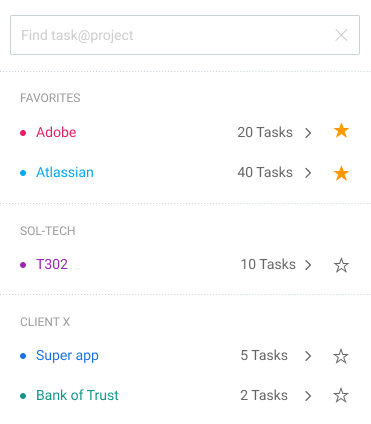 Step 3
Invite your team
You can invite unlimited number of people, for free.
Step 4
Log time in timesheet
Each team member gets their own timesheet, where they can select the grant and task and enter grant hours.
Step 5
Export reports
Run a report for any time period, customize it so it suits your grantors requirements, and export everything in PDF or Excel.
Download report samples: PDF • CSV • Excel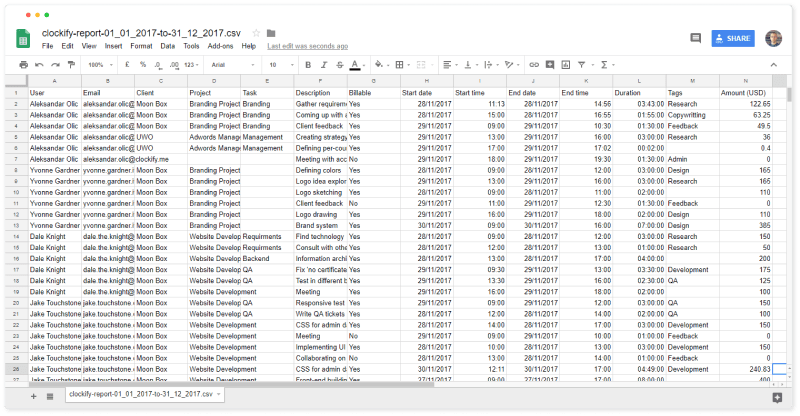 Step 6
Track grant budget
Set time estimates and budget for grants and deliverables, and track resource utilization.
★★★★★
Perfect for grant tracking
We are a small organization and we can't afford the significant upfront expenses of many of the softwares devoted to grants management. Plus, I looked at quite a few of grant management software vendors, and many of them couldn't export the data in a way that was optimal. We work with 10-15 different grantors and they all have different requirements regarding what we track and document.
Finding a solution that worked for everything was difficult, and Clockify came the closest. The ability to have a timesheet that was set up in the same way as our Excel sheets was a big factor why we went for Clockify.
— Zorah Oppenheimer, District Manager at Clark Conservation District