Free Grant Management Software
Grant tracking and management software with timesheets. Track grant projects, deliverables, and timesheets, and export everything in Excel spreadsheet.
4.7 (4,492 reviews)
What is grant management software?
Grant management software allows nonprofit organizations to administer grants and proposals by organizing data with an easier method than dabbling in Excel.
Clockify does this by creating projects and tasks that you can track and sort for the members of your organization.
You can also use it to:
How to manage and track grants
It might look complicated, but Clockify is incredibly intuitive and easy to use. The next couple of steps will be more than enough to get you acquainted with its features.
Step 1
Create a Clockify account
Before you start learning how to use Clockify, you'll have to create an account. You can do it by registering with your Google account for free.
Step 2
Set up grantors and grants
Use Clockify to:
Create a project for each grant
Categorize them by grantors
Create a task for each deliverable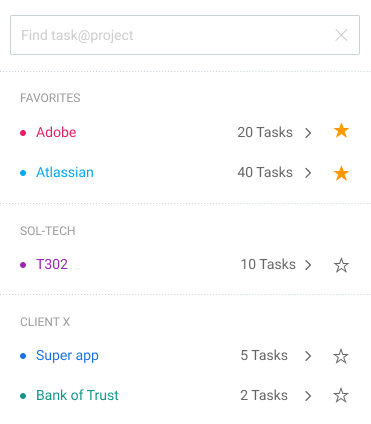 Step 3
Invite your team
Regardless of the plan you're on, Clockify lets you invite an unlimited number of users, for free. Simply send them an email invite and you're done.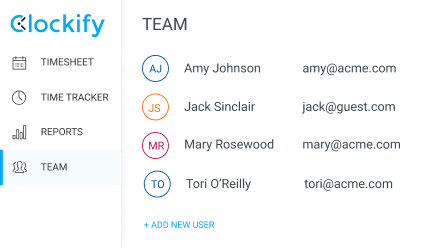 Step 4
Log time in timesheet
Each team member gets their own timesheet, where they can select a grant and a specific task. Then, they can write optional descriptions, input hours, and add necessary information regarding the grant.
Step 5
Export reports
Run a report for any time period and customize it so it suits your grantors requirements, and export everything in PDF or Excel.
Download report samples: PDF • CSV • Excel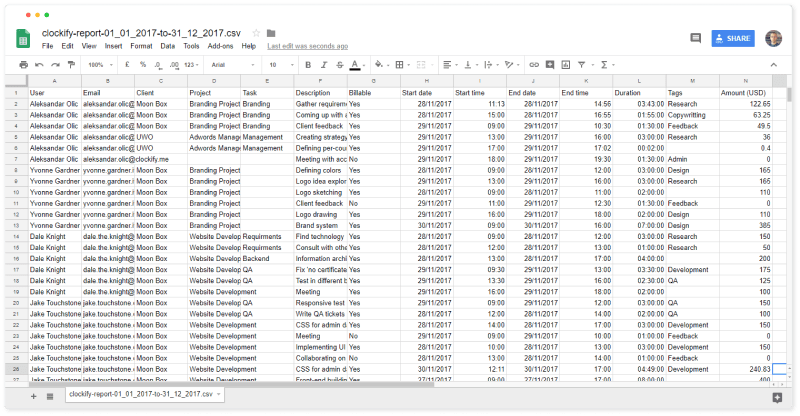 Step 6
Track grant budget
Set time estimates and budget for grants and deliverables, and track resource utilization.
Step 7
Forecast progress
Visualize performance to stay in line with grant requirements. Add time and budget estimates and make progress predictions based on tracked and scheduled assignments.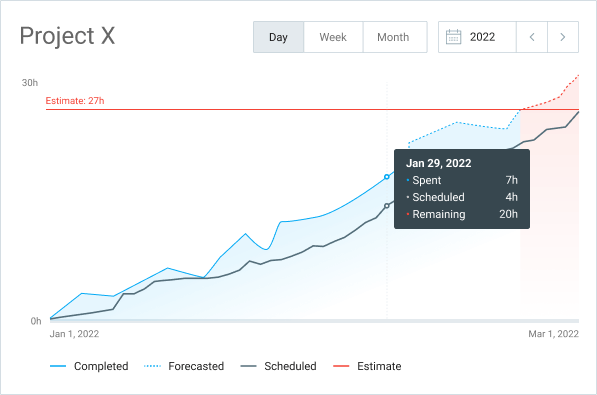 ★★★★★
Perfect for grant tracking
We are a small organization and we can't afford the significant upfront expenses of many of the softwares devoted to grants management. Plus, I looked at quite a few of grant management software vendors, and many of them couldn't export the data in a way that was optimal. We work with 10-15 different grantors and they all have different requirements regarding what we track and document.
Finding a solution that worked for everything was difficult, and Clockify came the closest. The ability to have a timesheet that was set up in the same way as our Excel sheets was a big factor why we went for Clockify.
— Zorah Oppenheimer, District Manager at Clark Conservation District