Time and Expense Tracking App
The most popular free time and expense tracker for team. Track hours you spend on activities, set rates, and see calculated costs.
4.7 (4,492 reviews)
Track expenses with business expense app
Ensure you never lose another receipt with our business expense tracking app that allows employees to record expenses anytime, anywhere.
Clockify lets you track and record your employees' expenses such as hours, mileage, days, or overtime pay with a free expense tracker.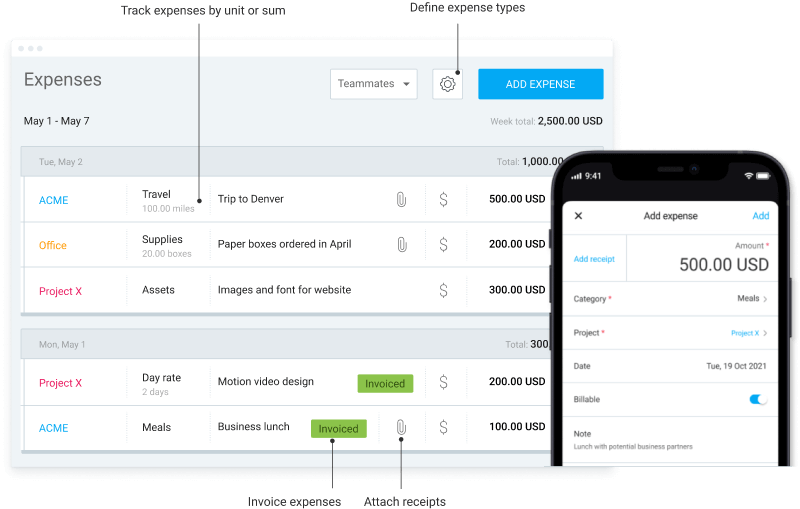 How to track expenses
Create expense categories that immediately become available when recording your expenses. Edit or archive expense categories at your convenience without impacting existing expenses. Clockify offers admins to see, edit, or add new expenses for other people, or even lock adding or editing expenses for past dates.
Step 2
Set up activities
Create projects, categorize them by clients, and create tasks on projects for which you'll track time and expenses.
Set up your monthly expense tracker so you can track where your money and time go.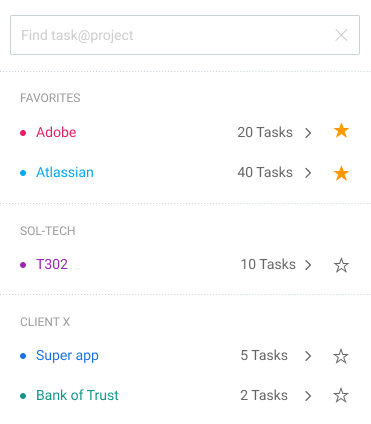 Step 3
Set hourly rates
You can set a different hourly rate for each employee, project, and task, and choose what's billable and what's non-billable.
By using Clockify as billing software, it'll be easier to stick to your budget and solve eventual problems that may occur as quickly as possible.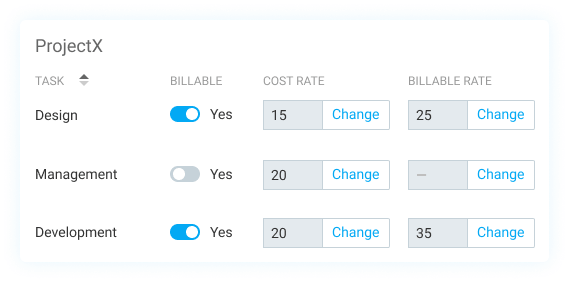 Step 4
Log work time
Select job and log time you've spent on it (you can track time as you work on a job using a timer, or log time manually after).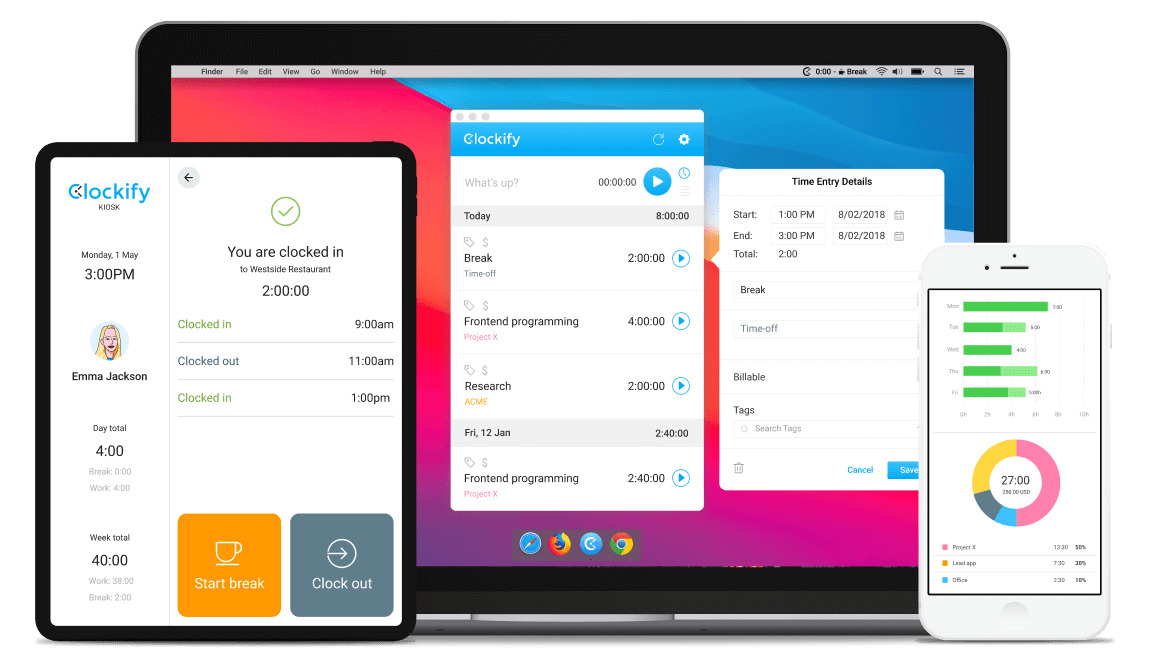 Step 5
Record expenses
Create expenses for project fixed fees and other types of expenses (by sum or unit), and attach receipts.
Use Clockify as a money tracker app and make easier tracking time and expenses of your business.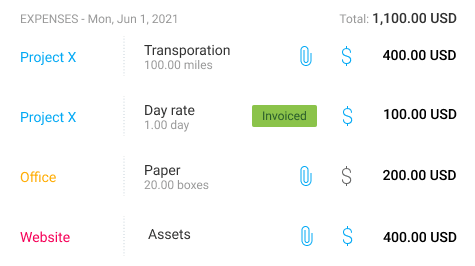 Step 6
Set budget
To better track project expenses, you can set estimates in time and money on projects and tasks, and later track and forecast progress, and get alerts.
If you're spending too much resources on some project or task, you'll have an insight into it and you can always use Clockify as invoice software for your billable hours.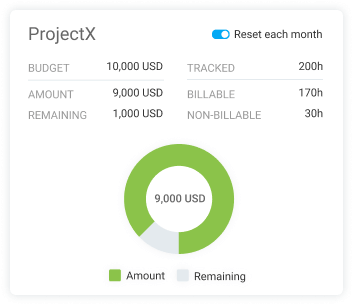 Step 7
Run report
Run reports to see a detailed breakdown across projects. With Clockify, export reports of time and expenses, like payroll hours report, during week, month or summary with graphics for projects, tasks or clients.
Download PDF samples: Summary • Detailed • Weekly