Jira Time Tracking Integration
Track time on tasks right from Atlassian Jira with just one click. Later, run time reports in Clockify, the only 100% free time tracking app.
Don't have an account? Sign up free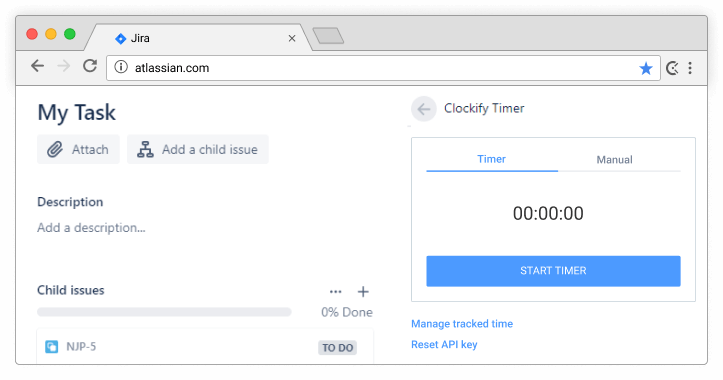 How to track time in Atlassian Jira
Step 1
Create Clockify account
Step 3
Invite employees inside Clockify
Clockify is completely free, no matter how many employees you have.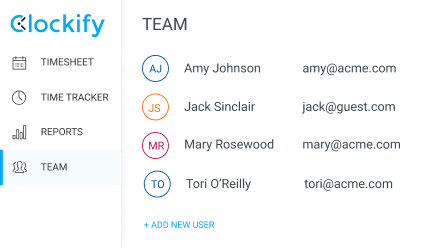 Step 4
Start timer
Clockify will appear when you open a task in Jira. Before you can start the timer, you first have to generate API key in Clockify's Profile settings and paste it in Jira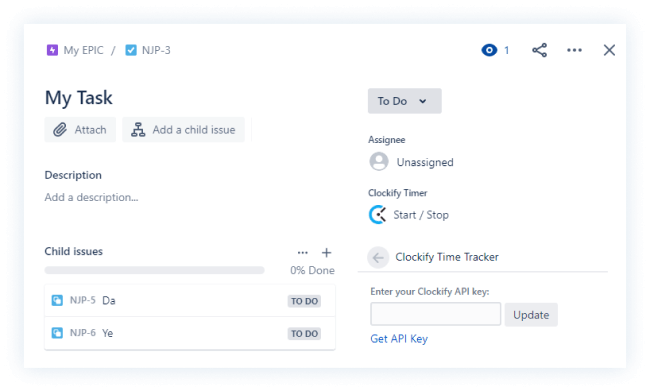 Step 5
Stop timer
When timer starts, Clockify will pick up task, project, and label from Jira. You can stop the timer in Jira or from one of the Clockify apps (browser, mobile, or desktop).
If the user has permission, the integration will also create corresponding project, task, and tag in Clockify. Also, once you stop the timer, the entry will be saved in Clockify and a time log will be created in Jira (ie. the "Time Spent" field).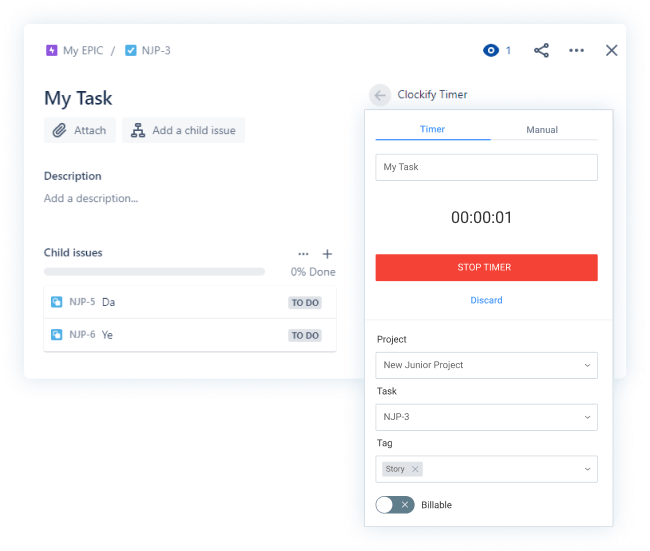 Step 6
Add time manually
Your team can log hours they've worked by filling their web timesheets or in one of the time tracking apps.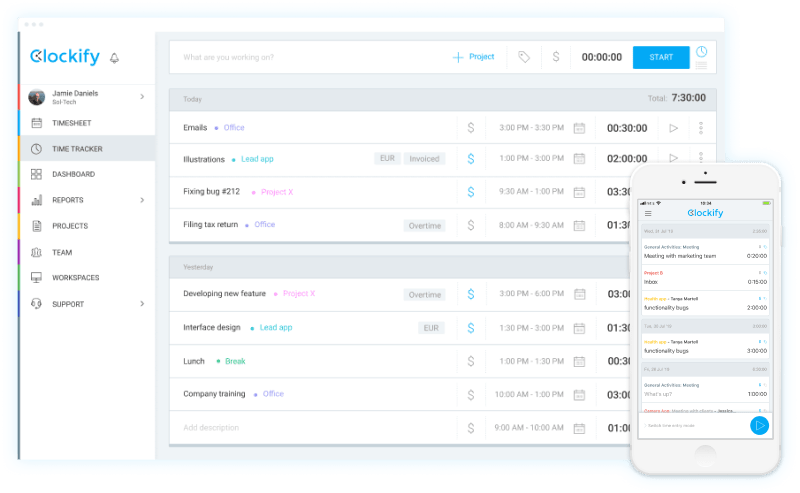 Step 7
Run reports
Break down data, filter by project and user, and export data in web version.