Time Off & Vacation Tracker
Clockify is the most popular free attendance tracker that lets you track employee time off in just a few clicks.
What is Paid Time Off (PTO)
Paid Time Off (PTO) includes vacation time, sick leave, personal time, federal holidays, family leave, maternity and paternity leave.
Time Off in Lieu (TOIL) is another type of paid time off, where employees earn time off based on overtime work, as an alternative to pay.
Many states require that employers provide the employees with documentation detailing:
PTO policies relevant to the state and the company
How PTO accrues and how employees can use it
How many PTO employees used up and how many they have left
How to track time off with Clockify
Step 1
Create Clockify account
Step 2
Invite your team
You can invite unlimited number of people, for free.
Step 3
Employees log their hours
Employess fill their weekly timesheet, detailing what they've worked on and how much.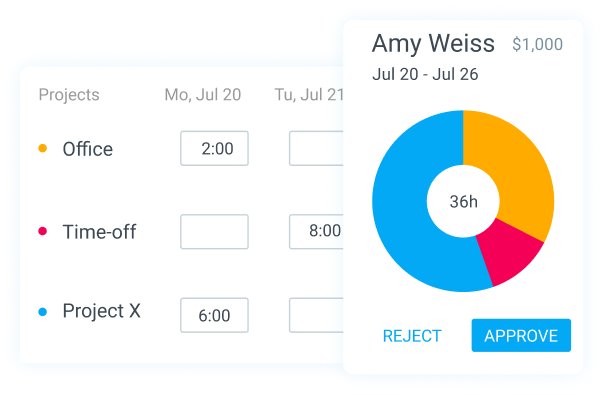 Step 4
Set time off policy
Create a policy for each type of paid leave you offer employees (including holidays).
Sick leave Personal time off Vacation Business trip Sabbatical Family leave Unpaid leave Bereavement National holiday Personal time Jury day Half-day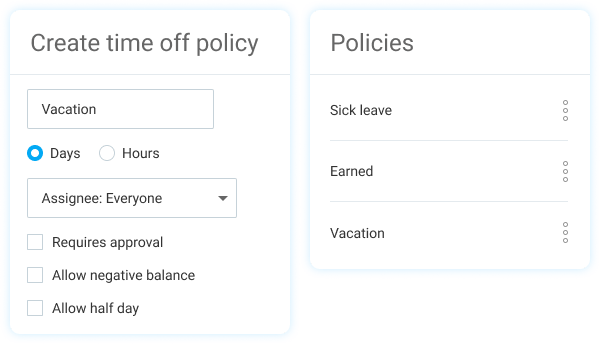 Step 5
Request time off
Your team sends request for time off, which their manager can approve.

Step 6
See who's on leave
Timeline shows you all the upcoming leaves and holidays.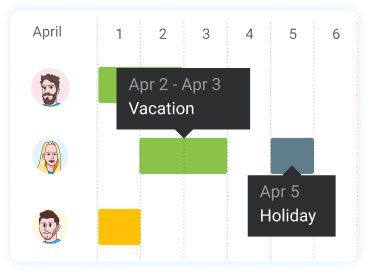 Step 7
Track accruals and balance
Employees can check their PTO balance and accruals themselves.