PTO & Vacation Tracker
Clockify is a free time tracker with additional (fee based) features that lets you request personal time off, and track leaves and absences.
4.7 (4,492 reviews)
What is Paid Time Off (PTO)
Paid Time Off (PTO) includes vacation time, sick leave, personal time, federal holidays, family leave, maternity and paternity leave.
Many states require that employers provide the employees with documentation detailing:
PTO policies relevant to the state and the company
How PTO accrues and how employees can use it
How many PTO employees used up and how many they have left
Time Off in Lieu (TOIL)
Time Off in Lieu (TOIL) is another type of paid time off, where employees earn time off based on overtime work, as an alternative to pay.
This type of system relies on time accrued by days or hours that an employee has worked overtime — which is something you can preset in Clockify's settings.
Clockify — vacation tracker
Even though Clockify is primarily a time tracker, its functionality is much broader since it covers fields in the project and task management department, as well as a bit of accounting.
Moreover, Clockify has an integrated time off tracker with features that let you:
Set up policies regarding vacations and time off
Request personal time from your workplace administrators
See everyone's PTO calendar
How to track time off with Clockify?
It might sound confusing at first, but requesting and regulating time off with a leave tracker is extremely easy. Here are the basic steps that'll guide you through the process.
Step 1
Create a Clockify account
Before you start tracking time and requesting off days, you'll have to register on Clockify's website — it's free!
Step 2
Invite your team
You can invite an unlimited number of people, for free. Clockify lets you add people to your workspace by sending them email invites.
Step 3
Employees log their hours
Employees fill their weekly timesheet, detailing what they've worked on and how much.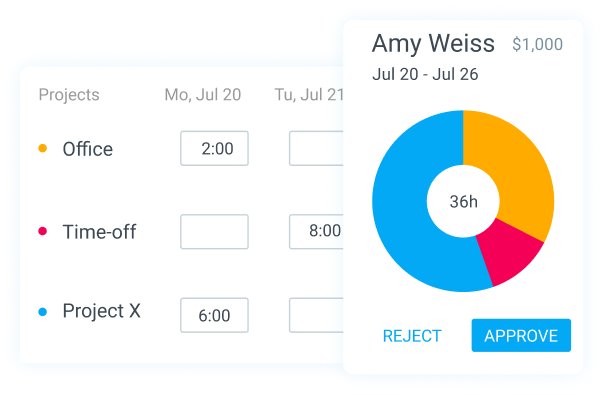 Step 4
Set time off policy
Create a policy for each type of paid leave you offer employees (including holidays). You can create an unlimited number of policies for your team in the Workspace.
You can create policies for: Sick leave, Vacation, Business trip, Sabbatical, Family leave, Unpaid leave, Bereavement, National holiday, Jury day, Half-day, etc.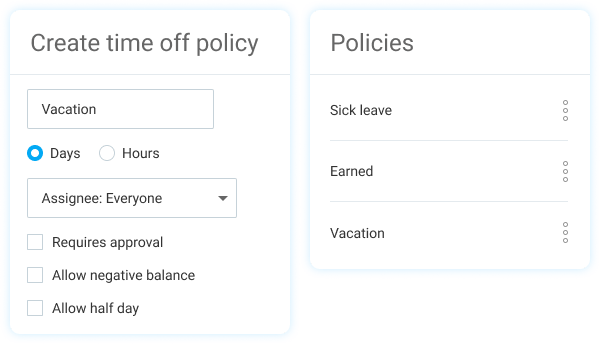 Step 5
Request time off
Your team can send requests for time off by choosing the specific policy and the number of days they wish to use. Also, you can set up which members can approve the requests — e.g., members of the HR department and team managers.
(Note: Time tracking features are free. Creating policies, requesting leaves, and tracking balances requires the STANDARD subscription.)

Step 6
See who's on leave
When you click on the "Timeline" in the Time off sidebar, it'll show you all the upcoming leaves and holidays, as well as the vacation days your colleagues have chosen to take.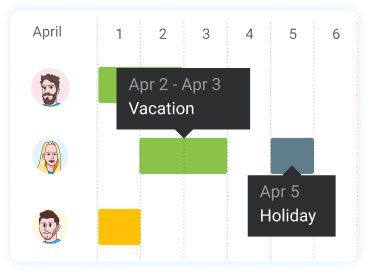 Step 7
Track accruals and balance
Employees can check their PTO balance and accruals in the Time off section by clicking the "Balance" tab. They can also check their balance history, which includes pending and approved requests with optional notes on the sides.

Step 8
Track attendance
Track daily employee arrival and departure times, breaks, overtime, and time off.