Workforce Management Software
Workforce monitoring software to measure employee productivity. Manage tasks and work hours, control costs, and increase productivity.
How workforce management works
Step 1
Create Clockify account
Step 2
Set up projects and tasks
Create projects, categorize them by clients, create tasks, and assign them to your team.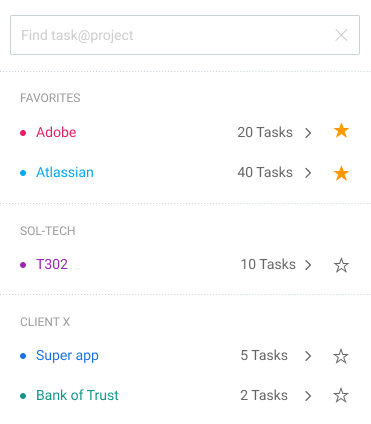 Step 3
Invite your team
You can invite unlimited number of people, for free.
Step 4
Schedule work
Add projects, define milestones, create shifts, and plan work for your team on a timeline.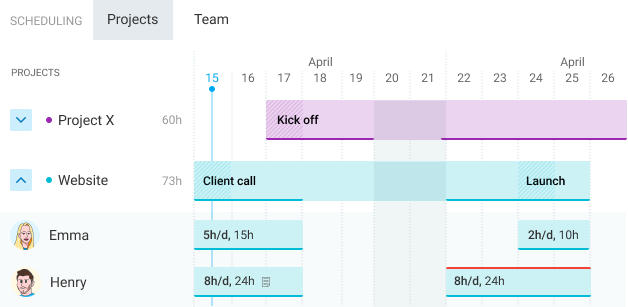 Step 5
Create assignment
Define who needs to work on what and when, and add a note with more details.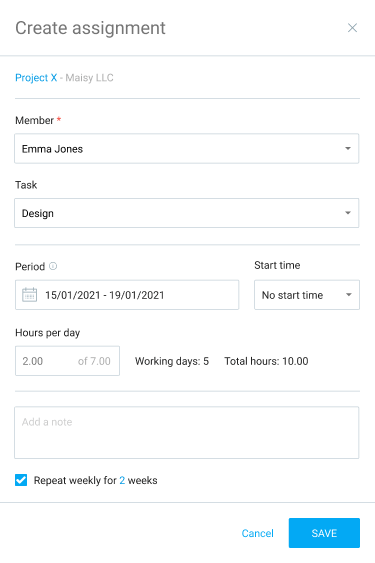 Step 6
Manage capacity
Define who needs to work how much and see in the schedule:
Who's busy
Who's available
Who's overbooked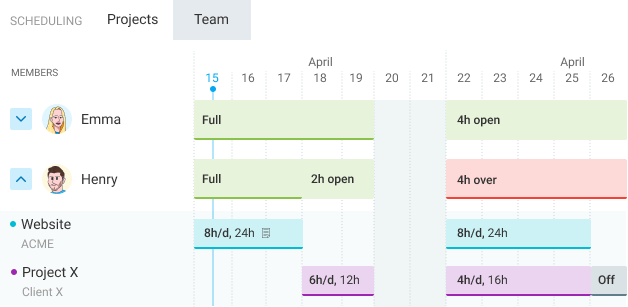 Step 7
People clock-in and clock-out via app
Your team can start a timer via web, desktop, and mobile app to track time.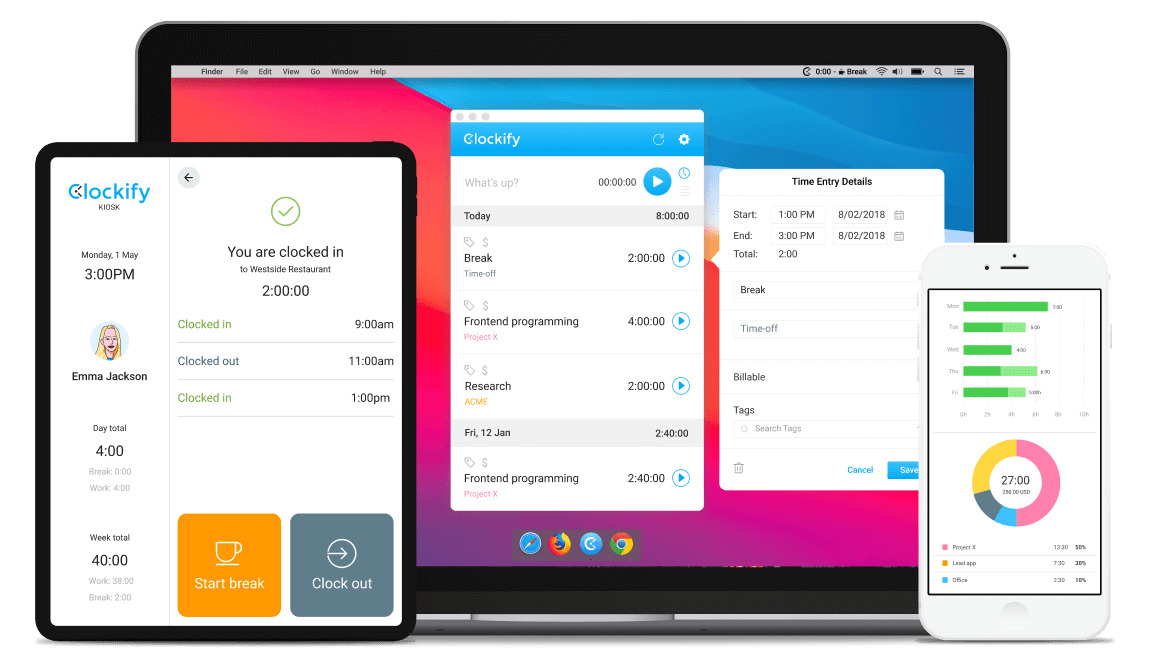 Alternatively, people can enter hours in web timesheet
Each team member gets their own timesheet, where they can select what they worked on and log how much time they spent on it.
Step 8
See who works on what in real time
Team Dashboard shows you who currently works on what (their running timer), when was their last activity, and see a visual breakdown of their workweek.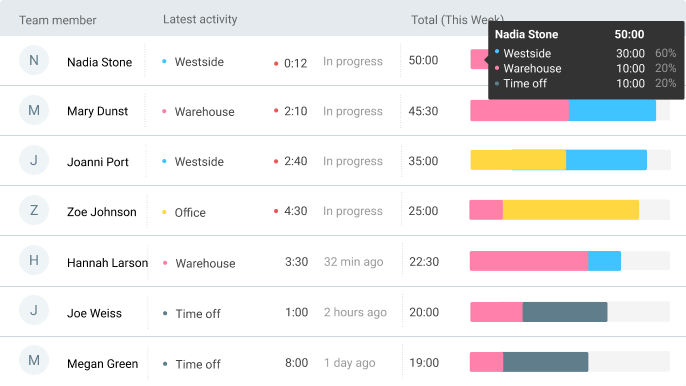 Step 9
Check employee hours in reports
Weekly report helps see who logged how much time each day in the week. You can drill down into the data using filters and export as PDF, CSV, and Excel.
Step 10
See visited job sites
Enable GPS tracking and see all visited client job sites troughout the day by your remote field crew when they clock in via the mobile app.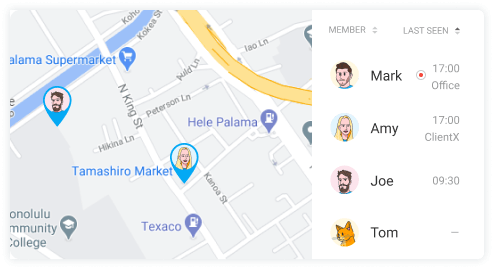 Step 11
Review screenshots
Enable optional screenshots and desktop will take a screenshot every 5 minutes. Later you can see how your day looked like and create more accurate timesheets.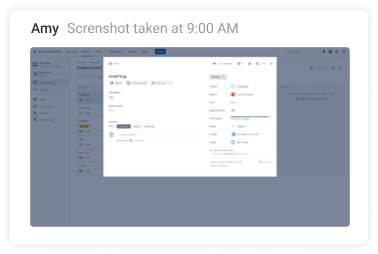 Step 12
Compare estimated vs real time
Set estimates for projects and tasks, and then see how much time you really spend on activities.