Homeschooling: How to organize it and what tools to use
Whether we're talking about public education or homeschooling, the number of learning apps published online grows each year.
And with every new version, they only become better, more specific, to accommodate for different kinds of teaching. And it comes as no surprise that many parents will get overwhelmed by the choices. To help you out in this search, we've highlighted some of the best apps out there, most of which usually go under reviewers' radars.
Why do you need homeschooling apps?
Not everyone has the time, resources, or courage to dive into such a serious commitment. So our hat's off to those parents who decide to take that leap.
Aside from becoming a teacher themselves, one of the biggest challenges homeschooling parents encounter is finding the right resources. Some of them actively use the StuDocu study document materials providing them with the needed teaching sources, others try to find other alternative learning platforms.
How do you simulate a learning environment in your home, without necessarily relying on chalkboards, textbooks, and homework? After all, you've decided to forgo public schooling, and yet your home starts to resemble one.
To make homeschooling a unique and fun experience for both you and your kid, using some kind of software has become a must. Not only does it put a twist on traditional learning, but it also makes your teaching job easier. These apps help you be a parent first, then a teacher. So, if you want to stop struggling with piles of paperwork, engage your kids more in the learning process, and teach them how to manage their time, focus, and master their own productivity, then this article is perfect for you.
Organizers, Planners, Time Trackers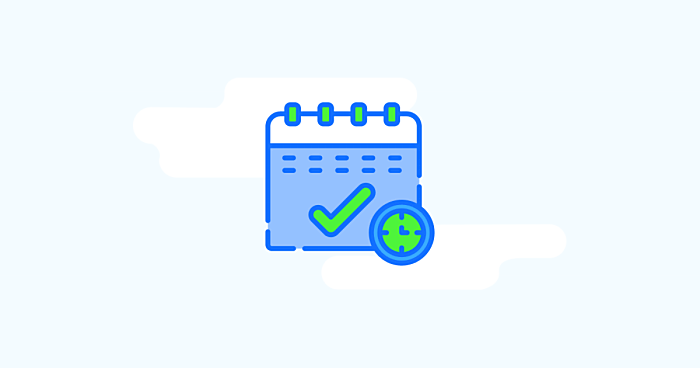 First off, we have organizers, planners, and time trackers, as they prove to be the most helpful resource with homeschooling. While it's important to focus on tools parents can use, we've also dug around for apps designed for children as well. Acquainting your child with time tracking and digital planners can only benefit them in the long run. So why not start?
1. Tools For parents
1.1 Clockify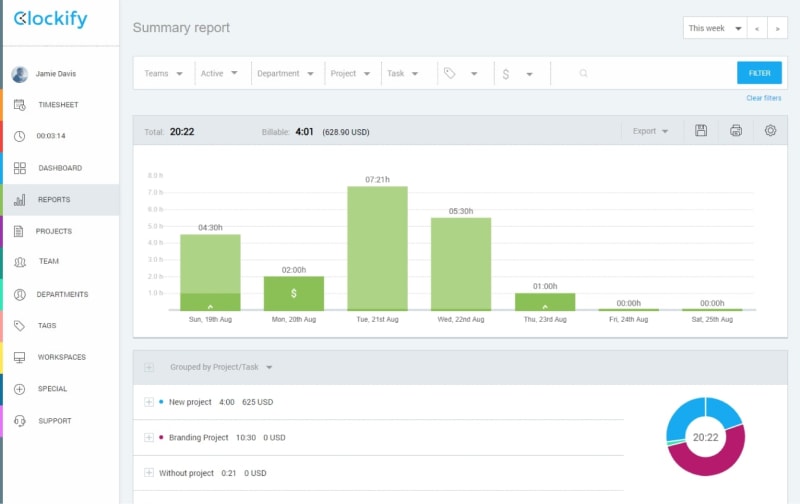 Afterward, you can print out the timesheet and go over it together. Clockify will give you an insight into the exact timing of each assignment, which helps identify problem areas in the child's learning, or which lessons proved to be easier or more difficult to master.
Additionally, you can use the app for your own teaching. Track your daily schedule, and see how much time is spent on preparing the curriculum. Locate tasks that seem to take up most of your time, and see how you can automate or speed up the process. It's a useful resource for personal improvement, especially when you have to have several hats on as a homeschooling parent.
Clockify is available on all major platforms, including macOS, Windows, Linux, iOS and Android, as well as a browser extension for Chrome and Firefox.
1.2 Homeschool Panda
Homeschool Panda is a love letter from one homeschool parenting duo to all others across the globe. Being programmers themselves, they personally designed it, so you can rest assured knowing they covered a lot of commonly encountered issues.
This app offers everything you need to organize your curriculum: a lesson planner, a budgeting feature, calendars, and student info. Additionally, you get:
A parent network – where you connect and collaborate with other homeschooling parents, with an integrated messenger and a forum for all questions and concerns;
A book barcode scanner – helps you easily add reading resources to the digital archive;
Homeschool Panda Kids – a separate child-friendly section where kids can log in and track their progress;
A nutrition tracker – a feature that is still in the works.
Homeschool Panda has a browser version, compatible with all operating systems. For families who are on the go, the app is also on both Android and iOS devices.
1.3 LifeTopix
LifeTopix is a great app for parents who want to stay on top of everything in their life, including homeschooling. If you're tired of having multiple apps clogging your phone memory, or having to constantly switch between your PC and handheld devices, then LifeTopix is for you.
It's an all-in-one "blanket" app that keeps track of everything: from contact info and daily to-dos, through finance management, to your business assets, nutrition, and fitness. Almost any online and offline obligation you can name is covered in this app. Additional homeschooling to-dos will fit right in.
LifeTopix syncs up with other devices without a hitch and integrates with apps like Dropbox, Asana, Online Docs, and social media and text messaging.
It's available for Mac computers, and on iOS devices through the Apple App Store.
1.4 Flexible Homeschool
When home life gets hectic and unpredictable, it can get in the way of your homeschooling. This leads to many parents getting reasonably anxious when they start to fall behind with schoolwork. That is where Flexible Homeschool App comes into play – an app that adjusts your schedule to any situation that threatens to push back your child's progress.
The developers point out the app's flexible scheduling as one of its highlights. It's focused on daily and weekly milestones, and on coursework needed to be done per term, rather than on rigid schedules. This is further supported by their second feature, the lack of alerts when you inevitably fall behind. You can pause your schedule and simply pick it back up when the time is right. No missed school work piling up. The developers' intent was for families to keep track of their kids' progress in a stress-free, positive way.
This app is dedicated to showing how much has been achieved, instead of showing how much has been missed, or what needs to be done to catch up.
Flexible Homeschool App is available across all devices, platforms, and browsers, with a caveat that older devices may not support it.
2. Tools For Kids
By having their timetables and accomplishments in one place, children feel more in charge of their own schedule. Especially if that online space can be customized to their liking. Below you'll find several tools that could be a great addition to your teaching toolbox, depending on your child's age.
2.1 Timo Kids Routine Timer
As its name states, Timo Kids is a timer more than a homeschooling app per se. It aims to teach younger children how to stick to routines.
This colorful app has morning, afternoon and evening routines that track your current time zone, which is especially useful if you travel a lot. It features a variety of tasks the child can do during the day. Every task has a large timer showing how long the child needs to focus on it, be it reading, writing, or making the bed. Once the child completes a task, they are given a star for their effort. The stars are used in the in-app shop to customize their avatar.
Timo Kids is a neat little app for parents who are just starting off with homeschooling their youngest, or for kids with special needs. The sounds and visuals are rewarding and give the children a sense of accomplishment over otherwise monotonous tasks. If you want to introduce your young ones to the world of schoolwork, time organization, and deep focus, then this is the app to start with.
2.2 Chorepad
Staying in the same kid-user-friendly lane as with Timo, next up is Chorepad. This productivity app benefits families with younger kids the most since its to-do lists are purposefully made like a colorful pinboard. With bright colors, big fonts and a simple option to check off completed tasks, it's extremely easy for kids to stay on top of schoolwork and chores.
Chorepad's interface resembles pinboards from cartoon classrooms, with brightly colored task lists and icons for the littlest ones who still can't read. Kids themselves can customize the charts to their liking, as well. The bonus feature comes in trophies and payout rewards:
Trophies are rewarded by the app itself after kids complete several tasks, and
Payout rewards that are defined by you. After collecting enough stars, the child can get a payout (going to a movie, getting ice cream, etc).
Currently, Chorepad is available only for iOS devices, on the Apple App Store.
2.3 TickTick
TickTick is a great app for both parents and kids. It's effective for adults and simple enough for older children to pick up easily. Just some of TickTick's more unique features are:
A Pomodoro timer with a white noise player embedded;
Achievements and statistics;
Location reminders and multiple alarms, and
Voice input for note-taking.
Many additional features make this a well-rounded app for all activities related and unrelated to homeschooling. You can time studying sessions, track course progress and organize school supply shopping, for example.
Lastly, its colorful design and ease of use make it a good introductory time management app for kids.
TickTick is available for both desktop and handheld devices, and all platforms, including browser extensions and the Apple Watch.
2.4 Habitica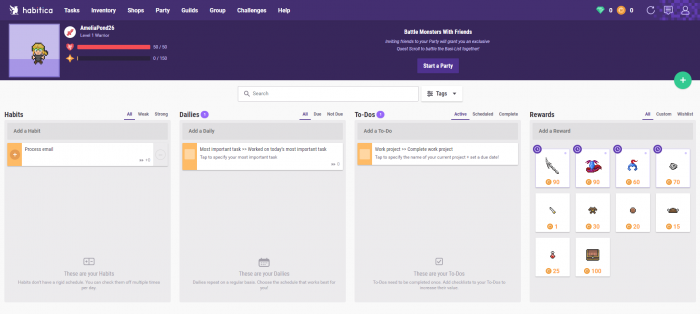 For parents whose kids are especially gaming-oriented, Habitica may be the perfect app. It was designed to help improve one's ability to stick to a schedule and form healthy habits. If you're experiencing issues with getting your child to follow a schedule or keep up with their homeschool tasks, turning them into a game can make it more fun, engaging experience than having a simple to-do list.
What makes Habitica stand out from other apps is its video-game-like approach. The user creates a player character and enters a fantasy world. Completing one of Habitica's three task types (To-Dos, Dailies, and Habits), they gain experience points, items, and treasure chests. Bigger tasks are presented through boss battles, which the users can defeat by joining forces with other users (your friends, family members or other online users).
All in all, Habitica is a clever solution for children who need a more personalized approach to time management.
2.5 Show My Homework
As its name suggests, Show My Homework is an app that helps K-12 and older students track their homework assignments and tests. The app allows for a more detailed overview of the assignments, who gave it, and when it is due, which is actually ideal for public schools. However, if you coordinate your homeschooling lessons with multiple tutors, you can also benefit from this app.
Aside from tracking homework, you can have multiple children on the app to form a small study group with shared homework and assignments. As a parent-teacher, you can view, comment and grade homework in-app as well.
Coursework Resources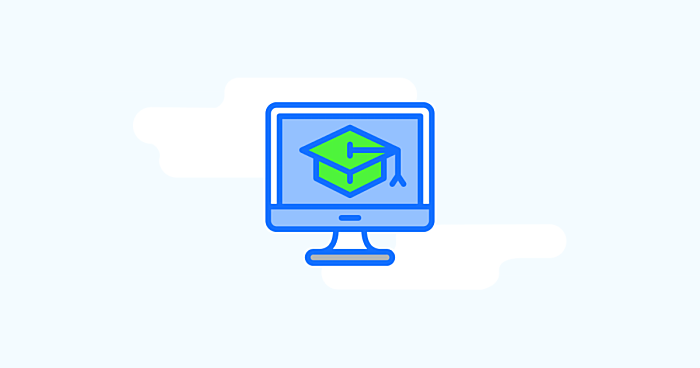 1. Tiny Cards
Duolingo, the language learning app, has an interesting addition to their educational software collection. Tiny Cards is a fun way to test your child's knowledge and course progress without needing to make physical flashcards. Aside from pre-made decks from various learning fields, there is an option to make your own.
2. Teachers Pay Teachers
A website offering an abundance of resources. You can find tests, worksheets and learning materials uploaded by both teachers and parents. Most of what you'll find there is free, while certain resources can be unlocked with a one-time payment. And even though there's a paywall, the upside is that the money goes to the person who uploaded the materials.
3. TedEd
Another website that provides incredibly interactive materials for students. You can find a video on almost any topic you're researching and form a class around it. The kids can watch the video, then do quizzes and have a discussion about it.
4. Khan Academy
Many homeschooling parents are already familiar with Khan Academy, as it is among the best-known homeschooling tools at the moment. But for those who are unfamiliar, it is one of the must-have educational apps. Whether you choose the website or the handheld version, it offers learning materials on all school subjects and more.
5. Nextdoor
While you may think that a social media app for your neighborhood can't be used for homeschooling, it can actually be a very useful tool in your box. Many homeschooling parents pointed out its usefulness in selling and buying off textbooks and other reading or watching materials, learning about events going on around their neighborhood or group field trips. If you need an app that can help you organize events and outings, then Nextdoor is right for you.
Study aids
Any bit of additional help in your homeschool classroom is welcome. If you've wanted to know how your child learns, how you can motivate them, or help them achieve a certain level, perhaps you'll find use in the apps below.
1. Focus Tools
First up are apps that practice deep focus and enhance productivity. Their goal is to suppress phone and internet addictions through various approaches. We've presented two that seem to be most effective among users of all ages.
1.1 Flip
Flip is an app that is best described as a multi-purpose stopwatch. You can input tasks and set the timer to how long you need to be focused on them. Flip tracks your focus and gives it a grade based on how distracted or concentrated you were. It immediately registers when you pick up the phone to browse anything unrelated to the task, which dampens your focus grade.
It also features goal tracking, progress overview, and achievements and awards. This kind of app is best suited for older children and young adults.
1.2 Forest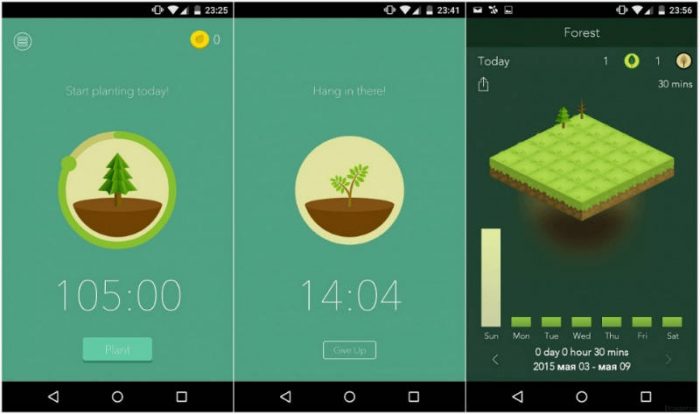 Unlike Flip, which focuses on personal improvement, Forest is a focus app that motivates its users with an outside goal – helping make the planet greener, one tree at a time.
The goal is simple: when you start the timer, it plants a virtual seed. As you work, the seed begins to grow into a tree. But the moment you get distracted and visit any of the blacklisted apps or websites, the tree starts to wither. But, the catch is in something different.
Every tree you plant gives you coins you can save up or spend on new trees. If you decide to save them up, you can later spend one large bulk of coins in the app to plant a real tree, as the Focus developers partnered up with a non-profit that plants trees around the world.
2. Study Helpers
In this section, we wanted to take a look at a couple of our favorite apps. They can help you and your child better understand how they learn and how to modify your teaching approach.
2.1. Brainly
Brainly is a social learning app that connects students from all over the world. It is a great way to engage your child in a different kind of learning. The app lets students ask and answer other students' questions regarding lessons from all manner of subjects.
Knowing which subjects are your child's strong suits, you can advise them to try out Brainly to help kids across the globe. This approach can be used to revise the learned curriculum, engage your child more with the process of learning in general and introduce them to a community of like-minded children.
2.2 SimpleMind
SimpleMind focuses entirely on mind maps. For the visual learners out there, this is a great resource to quickly and easily construct a mind map for a lesson. Whether it's for revising or preparing for a test.
There is a wide range of map structures and color codes available, making the study notes highly customizable. All in all, it makes for a very useful study tool when simple note-taking simply doesn't cut it.
3. Portfolio Trackers
Lastly, we know how important portfolios are, especially for homeschooled students. Most times, they're the deciding factor in their further education. We've set aside three of the most praised homeschooling apps that will help you track your child's accomplishments.
3.1 Evernote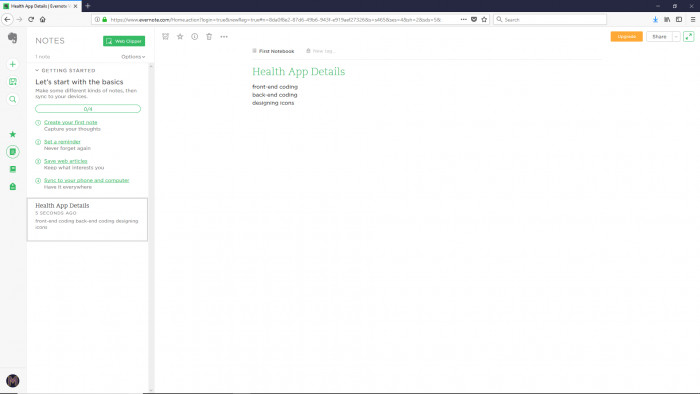 Evernote is the first on our list of portfolio trackers as it's the most widely used one. It has numerous features:
Annotating screenshots;
Taking notes and making comments;
Portfolio templates;
Handwriting scanner, and more.
Although complex at times, it can work as a student portfolio in numerous ways. The trial period is free, and to unlock all features, you need to purchase the full version.
3.2 Seesaw
When it comes to free tools, Seesaw is one of those that give the most "bang for your buck". Even though it seems less feature-packed than Evernote, it is fully intended as a student portfolio app. Children are encouraged to use it to record their projects, share it with other students or their teacher, and receive feedback. Seesaw is available on all handheld platforms and has instructional videos on using it for teaching purposes.
While the product has certain features that have to be purchased, they're mainly oriented towards multiple-student classes. For homeschooling, the free core version is more than enough.
3.3 Three Ring
The last app on our list is one made for those who wish to document their students' progress without all the bells and whistles of other mainstream software. Three Ring can capture photos, video, and audio, as well as upload existing files from your device's gallery. After taking a photo, you can add a short description and tags, which will later help you search for the photo through the archive.
This app works best for those parents who want a no-fuss, clean and direct homeschooling software that keeps their child's portfolio to the point.
The Takeaway
As we've said earlier, homeschooling is a big investment, and an even bigger obligation. Luckily for homeschooling parents, the sheer number of pieces of software at your disposal makes that job a little easier. And while it can be nerve-wracking to decide which one is best for you, the choice can be made simple. All you have to do to get the best homeschooling results, is to focus on three aspects: a good organizational app, good online learning resources, and kid-centered teaching aids.