How Rachael McDiarmid uses Clockify for time tracking and invoicing
It's exciting to finally hold a book you've wanted to read for so long — but have you ever wondered how many stages that book went through before you got your hands on it?
From the process of writing to distribution and shipping, it's a long journey before a reader gets to enjoy the book itself. At least, that was the case before digital publishing started to take over traditional print media.
Although the publishing industry is constantly changing (which can be challenging for the people who are part of it), the Director of RM Marketing Services, Rachael McDiarmid, finds it rather thrilling. In fact, the main thing about her work she used to have trouble with was tracking the time she spent on tasks and projects.
We came across Rachael on LinkedIn, where she mentioned how Clockify helps her track the time she spends on client work and create invoices for her clients, among other things.
So, we reached out to her to discuss:
How she started working in the publishing industry,
Why she decided to start her own business, and
How she uses Clockify to make her work easier.
Without further ado, let's dig in!
Rachael McDiarmid's career: Gathering knowledge and starting her own business
Before starting her own business, Rachael McDiarmid worked in several different roles — from sales and marketing to management positions. Along the way, she decided to specialize in outsourcing, consulting, and coaching for authors, book publishers, and distributors.
We gathered from talking to Rachael that her journey to establishing her own business — RM Marketing Services — was a relatively long but diverse and fun one. And it all started with Pergamon Press, where she learned a lot about the power of direct and niche marketing.
Rachael's beginnings: Starting a career in the publishing industry
Rachael has been in the book trade since 1990, starting her career at Pergamon Press, where she worked mainly on educational and science resources. She loved her day-to-day tasks and to this day, she is known for her love of "all things academic," as she once put it.
Since Pergamon Press, Rachael has started to build her career in publishing and has worked in various roles: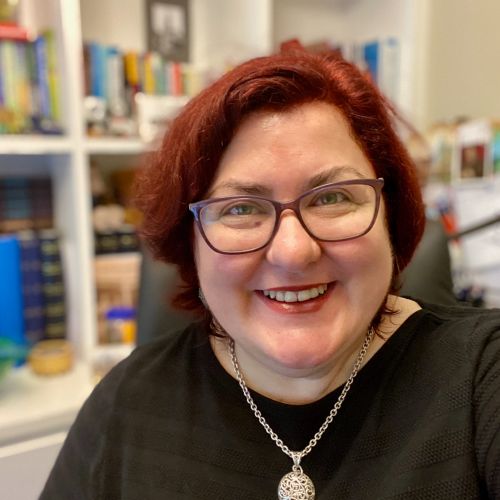 "I've been in the publishing industry for over three decades. I started in mainly sort of product and marketing roles and then went to management."
Although she has worked primarily in academic and professional publishing, RachaeI also gained extensive experience in library supply and book distribution — working with hundreds of suppliers and thousands of publishers, both locally and internationally.
For over 10 years, Rachael managed a distribution business representing around 100 presses to the ANZ (Australia and New Zealand) book trade. She has also worked closely with Blackwell, YBP and Baker & Taylor.
While working at the senior management level, Rachael began to think about how to advance her career from there, and a thought occurred to her — maybe she should start her own business.
💡 Clockify Pro Tip
Whatever industry you're in, sooner or later, you'll need the right business management software if you want to run your business as smoothly as possible. To find the perfect tools for managing your business, check out the blog post below:
How the idea of starting RM Marketing Services came to life
Although Rachael spent some time thinking about her next career move, she wasn't really sure in which direction to go.
Given that she gathered all this knowledge and reached a stage in her career where there were no similar jobs in the industry she could try out, she felt kind of stuck.
Thankfully, she got the right advice at the right moment: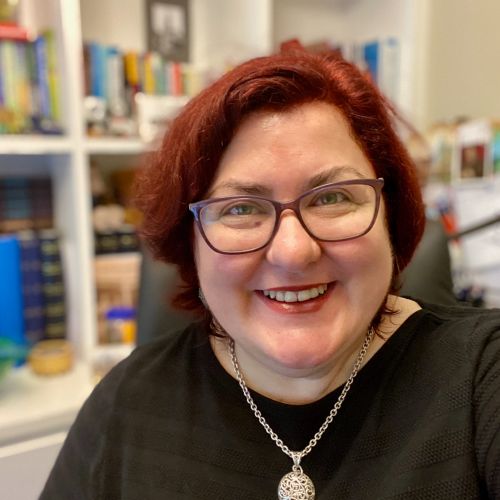 "I actually have to thank a wonderful man who was the managing director of one of the big companies here. He said to me — 'You're the most networked person in the industry. Why don't you make your network work for you?'"
That's when she realized what the publishing industry was missing — a business that provides an outsourcing solution and consulting service for authors, publishers, distributors, and library vendors. In other words, she thought of a business that caters to basically anyone in publishing who needs help with sales, marketing, and distribution.
And she was the ideal person to start such a business.
She wanted to use her connections and experience to help others achieve their goals — whether by providing coaching services for authors who are inept at digital marketing or outsourcing for book publishers and distributors.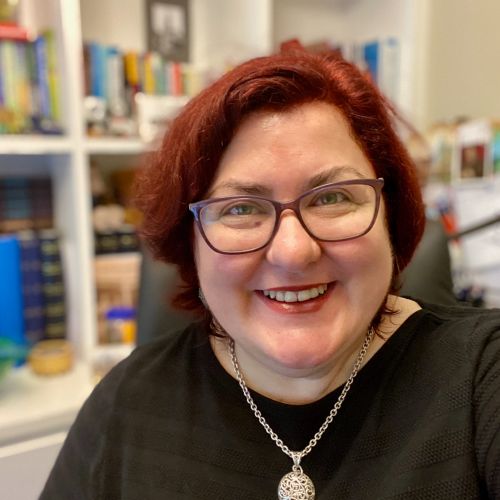 "These days, particularly with digital marketing, there are authors that are really savvy and authors that aren't, and they need help with websites and social media and even things like newsletters and advertising. So I coach them and train them to do what they need to do."
Although she's based in Australia, Rachael now works globally and has clients from all over the world: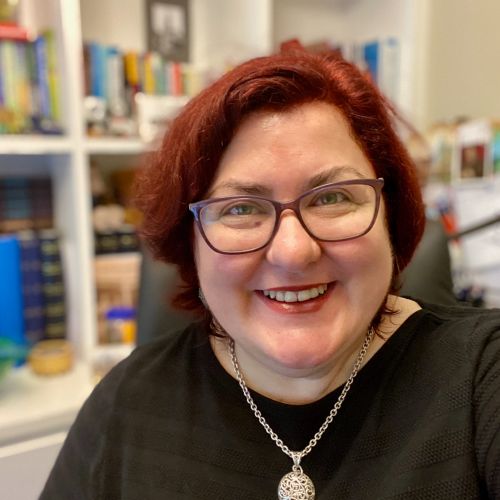 "I've been in the industry for so long and I've built up such knowledge. It's nice, you know, having lots of different clients and doing lots of different work."
💡 Clockify Pro Tip
If you're one of those people who juggles multiple tasks and projects simultaneously, and you want to learn how to manage all of them effectively, read our blog post on the subject:
Tracking time in Clockify: The game-changer in Rachael's work life
As she works with a lot of people and provides many different services, Rachael needed an easy way to track the time she spends on tasks and projects so she could invoice her clients.
Initially, Rachael tracked the hours she spent on client work using her calendar and Excel. However, after a while, she realized that the way she was tracking her time was neither practical nor fast enough. That's when she started looking for a more efficient solution — such as a time tracking app.
💡 Clockify Pro Tip
In case you need a quick overview of some of the most popular time tracking tools, here's a resource you might find useful:
How Rachael found out about Clockify
Hoping to find the right app for her needs, Rachael went online and started reading summaries and blog posts about the best time tracking apps. That's when Clockify came up.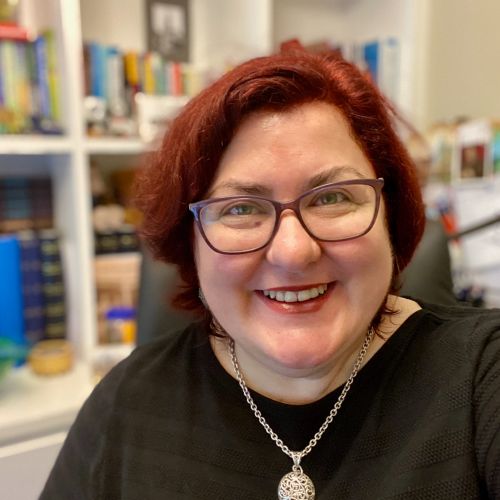 "I needed something that could help me track the time I spent on client work. So I started using the free version first, so I could export that information and report to my clients and later invoice them."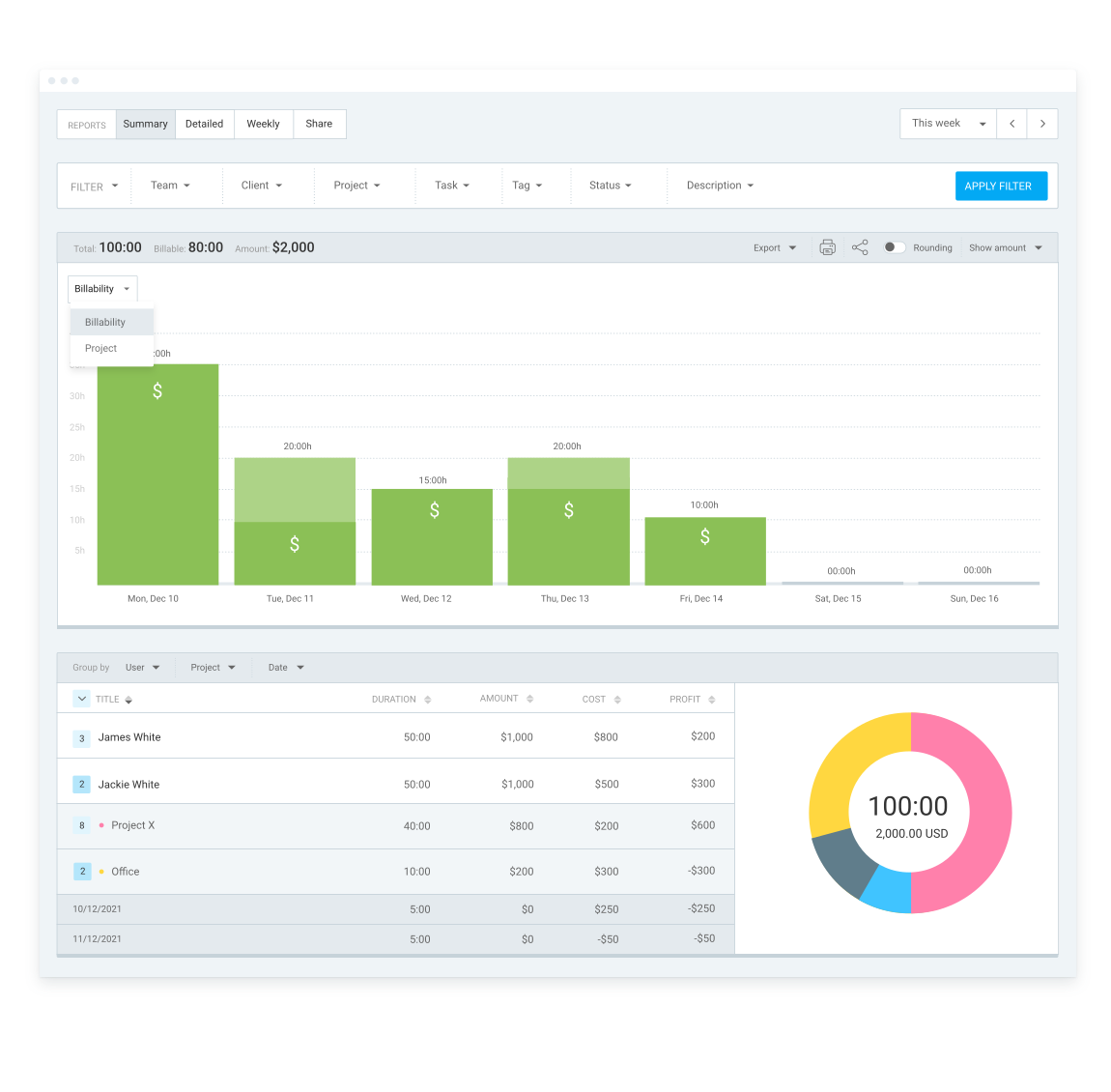 By creating reports in Clockify, Rachael could share all important project-related information with her clients, including the time she spent on each project or task and her costs.
What led Rachael to stick with Clockify
With all the features Clockify released over time, Rachael wanted to try out some of the useful extra options — such as time rounding and tracking project budget — so she upgraded to a paid version.
Time rounding in Clockify helps Rachael keep her reports nice and neat by rounding her time entries up or down to the nearest minutes or hours.

In addition to time rounding, Rachael loves that she can track each project's budget in Clockify.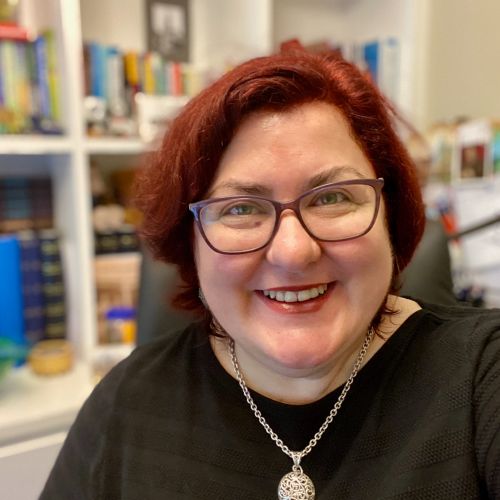 "If a client says to me — 'I've got $2,000 to spend on this campaign,' you have to track that as a project to make sure you don't go over budget."
With Clockify's project budget tracking options, Rachael is able to:
Set her project budget, and
Track how much of a budget she spent by setting monetary estimates.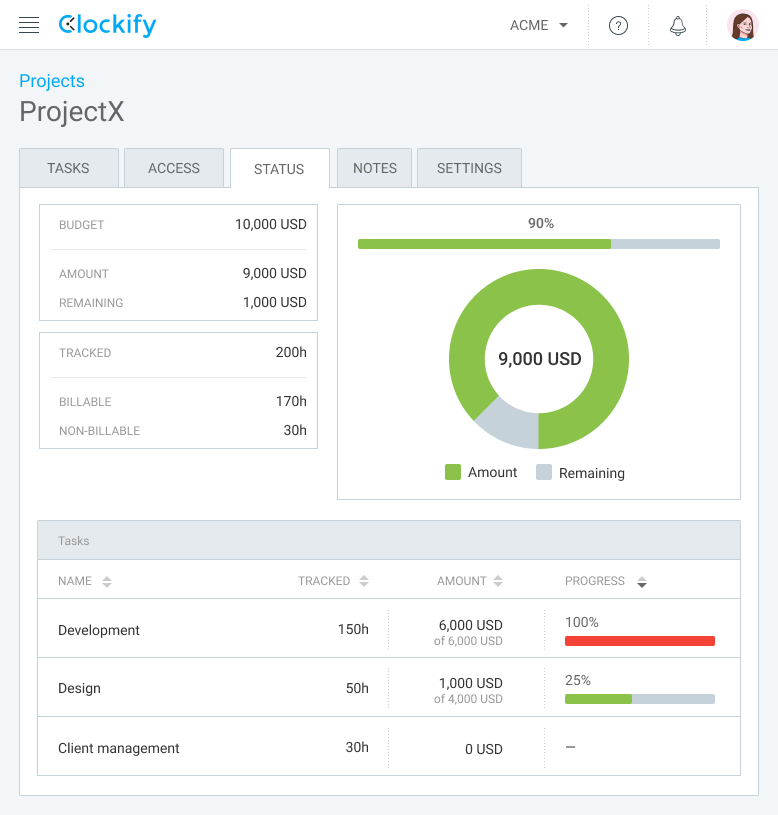 Keeping track of her project's budget helps Rachael stay within it.
💡 Clockify Pro Tip
If you want to manage your project successfully, first you need to determine the estimated time to complete said project. Estimating time — and doing it efficiently — is not always easy, but with the right guidance, you can do it. Here are some tips to help you become an expert in time estimation:
Clockify features Rachael enjoys the most
In this section, we'll explore the Clockify features Rachael uses the most — both for keeping track of her work and invoicing her clients in an easy way.
Feature #1: Invoicing
Invoicing can be a tedious and quite difficult process, especially if you have many different clients.
What Rachael likes the most about Clockify is that she can easily tailor each invoice according to her clients' needs: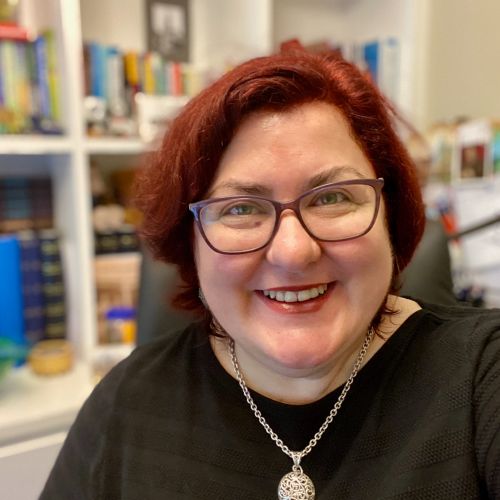 "Clockify saved my sanity, particularly because I have lots of clients — the outsource clients and then the consults on top. And there are different rates for things, so having to manage all of that and do invoicing — it's, um, it's a challenge."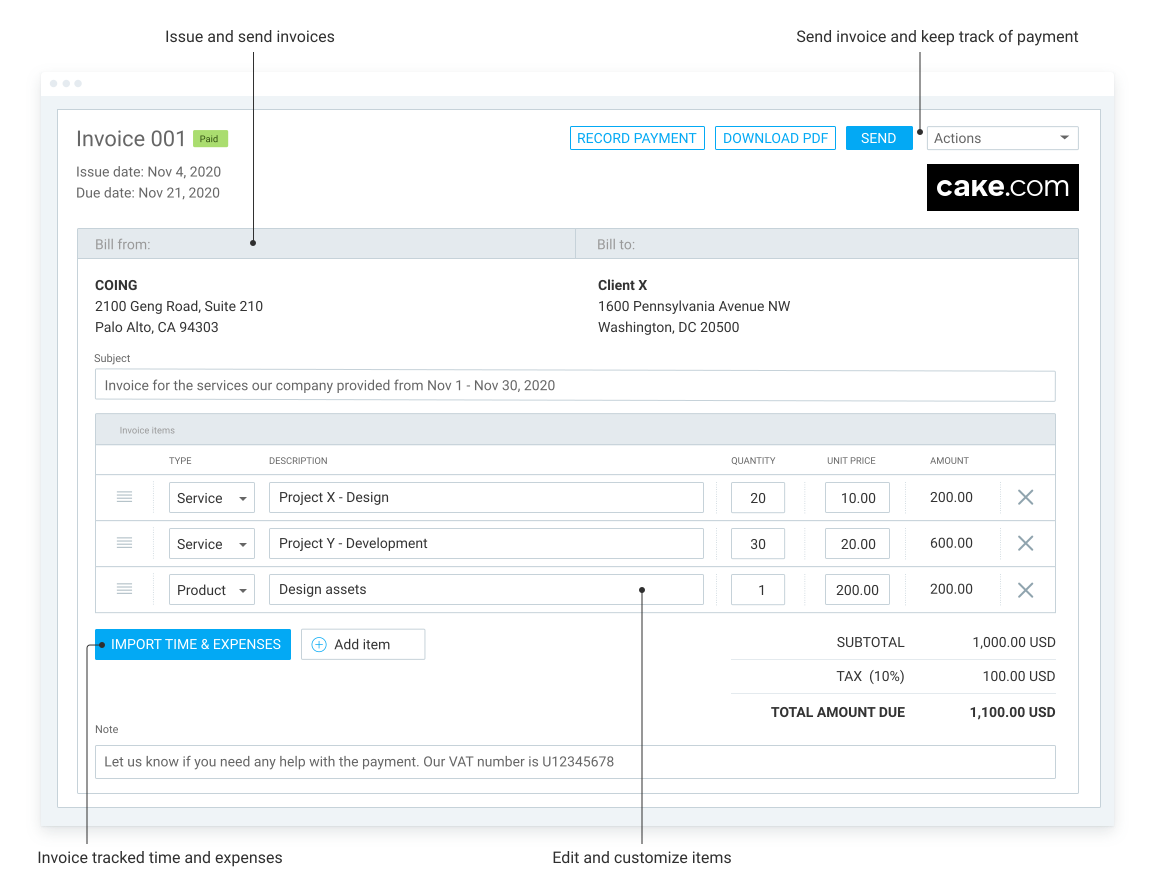 💡 Clockify Pro Tip
Do you have a hard time keeping track of all your expenses? Read our blog post on the subject and learn how you can regain control of your finances, both personal and business:
Feature #2: Alerts
When it comes to project budget tracking and project estimates, Rachael says that she particularly likes the Alerts feature: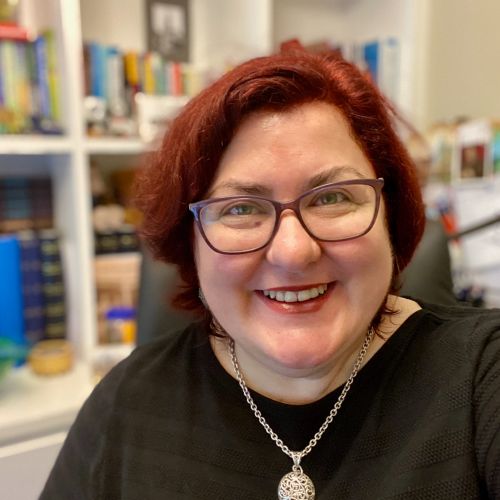 "It sends me a notification that my project has reached 25%, 50%, 75%, or whatever percentage of the estimated time I previously set."

That way, Rachael can keep to the client's budget and not go over the agreed time.
Feature #3: Tags
As Rachael works on a lot of projects and tasks, being able to label them comes in handy. So she uses the Tags feature to organize her work.
She can also use tags to filter through her reports and find exactly what she needs based on keywords.
Benefits of using Clockify for work
As someone who now can't imagine her day-to-day functioning without using Clockify, Rachael shared with us the benefits she discovered while using this app for work.
Benefit #1: Clockify is efficient and easy to use
When you have as much work as our interviewee, Rachael — which is often a lot — using a reliable app to help you get your work done more efficiently is a must.
Clockify helps Rachael finish all her client-related tasks much faster: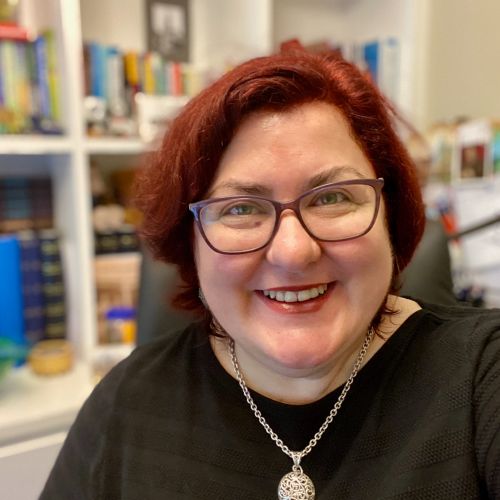 "It's an absolute time saver. It does everything someone like me needs from reporting to my clients to creating invoices and recording work expenses. Oh my God, I just love it!"
When she started using Clockify, Rachael also noticed how convenient and easy to use it was.
Compared to before, when she did all these tasks the hard way using Excel, Rachael now has more productive workdays.
💡 Clockify Pro Tip
If you want to improve your efficiency and become a more productive version of yourself, here are some resources that can help you with that:
Benefit #2: Clockify is incredibly affordable
One of Clockify's biggest strengths is that it's extremely affordable, considering it offers a ton of great features.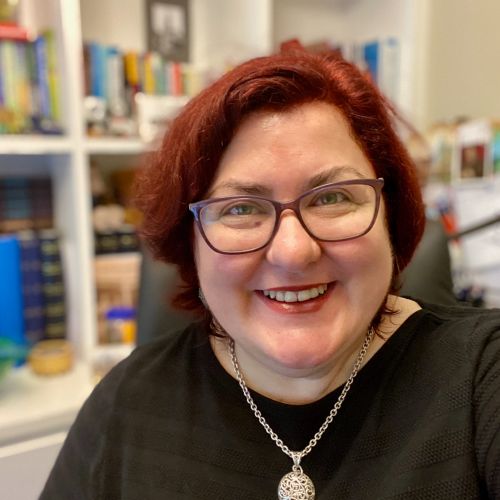 "You can do all of these different things in one app. It's value for money."
As Rachael adds, having an inexpensive time tracking app that also helps you quickly create reports and invoices definitely is a lifesaver — especially for freelancers or people on a tight budget.
💡 Clockify Pro Tip
If you're a freelancer and you want to find a perfect app that will make your workday a breeze, take a look at our list of the most recommended tools for freelancers:
Benefit #3: Clockify provides great customer service
When you're using an app, it's always a big plus if it provides good customer support because you never know when you'll run into some kind of complication or minor issue.
When something like that happens, you usually don't have a lot of time to spend trying to fix whatever went wrong — you need help right away.
Good customer service is another benefit that comes with Clockify, which is something Rachael noticed early on: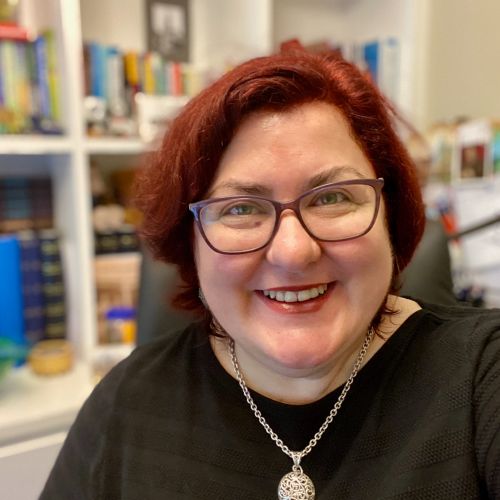 "I had to ask a question because something wasn't appearing on a report, and it was only because I hadn't filled in a particular part when setting up a new project. And the customer service was excellent. They just made sure I knew what I was doing enough to never make that mistake again. Those sorts of things also make Clockify pleasant to work with."
Who would Rachael recommend Clockify to and why?
As Clockify has truly changed her work life for the better, Rachael takes every opportunity to share her experiences with others — both within the publishing industry and beyond: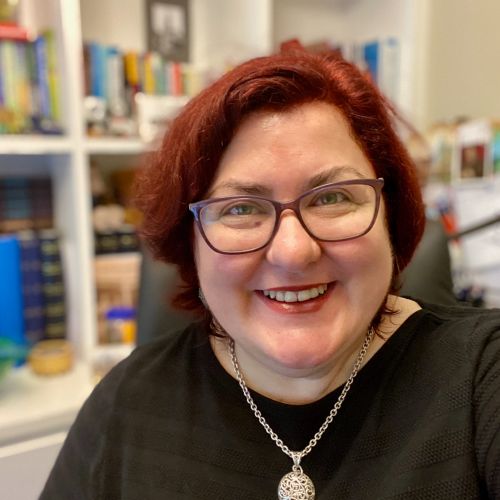 "I was speaking to someone the other day who's starting up their own business. As they are working with lots of different people and have been looking for an easy way to manage reports and invoices, I said to them — 'You've got to get this app. It will make your life so much easier!'"
As Clockify offers so much — from time tracking to creating reports — Rachael considers it very useful for anyone who works with a lot of clients and has multiple projects and tasks they need to track.
She also recommends Clockify to people who don't really want to spend a lot of money on a time tracking app, as it is really affordable.
Last but not least, Rachael thinks Clockify can be beneficial for freelancers or people in general who don't have a staff and do their own invoicing by hand.
Wrapping up: Using the right time tracking app makes doing what you love extra enjoyable
Although Rachael loves her job and finds it fun and diverse, reporting to multiple clients and tracking so many different projects isn't easy. To be more accurate — it wasn't easy. At least not until she started using the right time tracking tool.
Now that she uses Clockify to track her time but also create reports and invoices for her clients, Rachael realizes how much time and energy she used to waste trying to do it all on her own.
If you are one of those people who have difficulty keeping track of their time and projects, don't worry. With a little help, you can easily solve that problem.
Just make sure you find the right time tracking tool that meets all your needs.
✉️ Do you have interesting stories about time tracking apps and how they've improved your work life? Feel free to share your thoughts at blogfeedback@clockify.me, and we might write a blog about it. Also, don't forget to share this article with someone that might find it useful.