Field Management App
Clockify is a simple time clock and timesheet software that lets you manage field service workers and get GPS location when they clock in and out.
4.7 (4,492 reviews)
Field Management App — Clockify
Clockify is a time tracker that gives you full reports on your daily and weekly tasks by tracking the time it takes for you to finish them.
Aside from tracking time, Clockify can also access your location (with your permission) and let your workspace field manager know where you are. The location is a part of the tracker function — meaning you'll be able to share your location when you're tracking time.
This can be useful for a number of things, such as managing field workers who visit client sites and seeing where people's last-tracked location was.
How to use a field management app?
Step 2
Enable GPS tracking
Clockify is a field management app that can log your location when you clock in and out. All you have to do is enable "Location tracking" in Settings and download the app.
Step 3
Download the time tracking app
Since the easiest way to track location is by downloading the mobile Clockify app, you'll be glad to know that Clockify is supported across all platforms.
Step 4
Clock-in via mobile app
Clock-in by starting the timer and the app will automatically record your GPS location. Stop the timer to clock-out and the app won't track your location.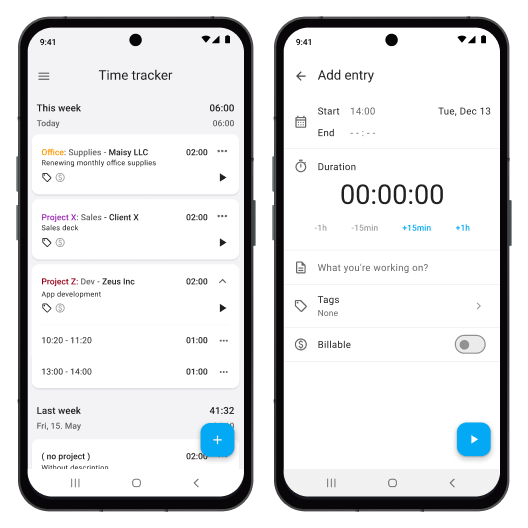 Step 5
See current locations
See current or last known locations of your onsite field workers, and all currently visited worksites.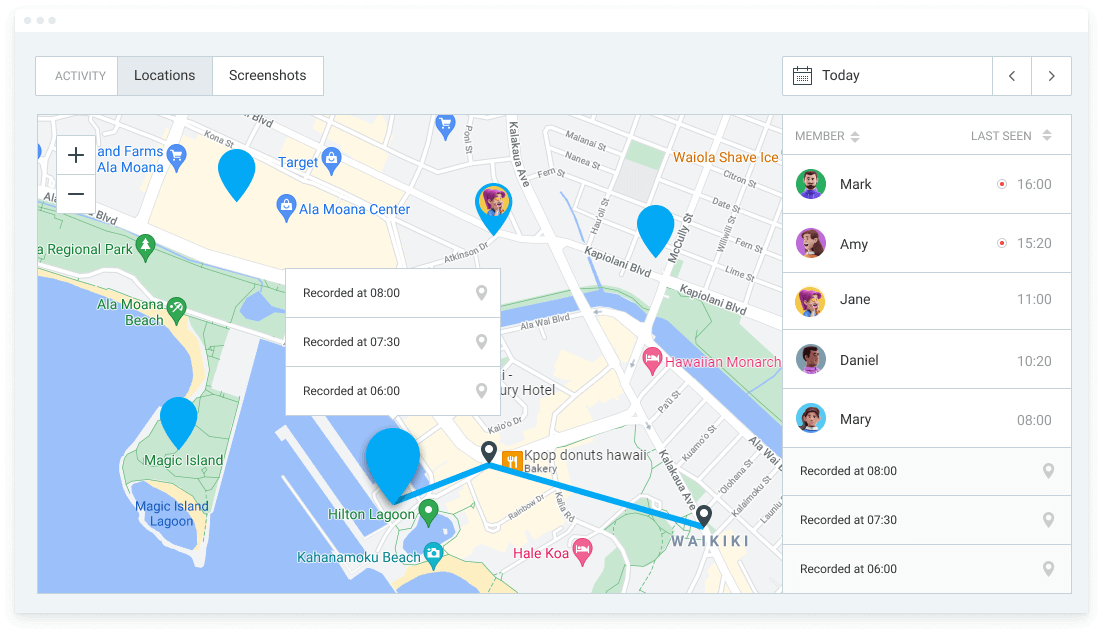 Step 6
See detailed routes
See current or last clocked-in locations of your field workers and currently visited worksites.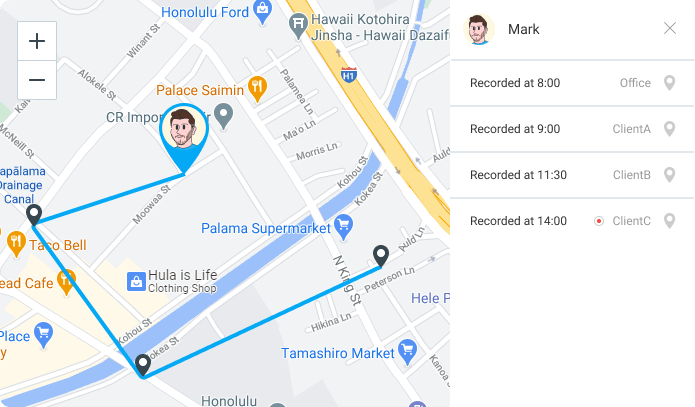 Step 7
Record expenses
Track expenses your workers make by sum or unit (eg. miles), attach receipts (or take a picture), and later download all expenses or invoice them.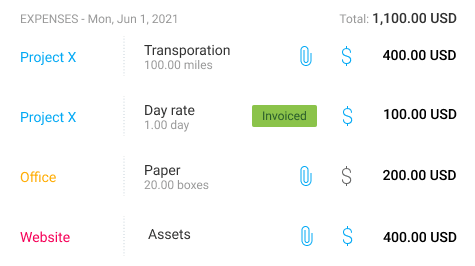 Perfect for managing on-the-go field workers
Contractors • Crew members • Moving companies • Law firms • Construction • Health care • Real estate • Property managers • HVAC crews • Landscaping • Plumbers • Sales teams • Transportation • Inspectors & assessors • Cleaning services • Pest control