Free Work Hours Tracker
Clockify is the most popular free work timer app that lets you and your team track how much time you spend on tasks and activities.
4.7 (4,492 reviews)
Track your work hours
Clockify is an excellent tool for both freelancers and full-time employees — it creates weekly reports with billable hours, provides a complete rundown of your activity, and helps you boost your productivity levels.
Works across devices
You can track time from your browser, or via extension/desktop/mobile. Clockify also lets you:
Track time using a one-click timer
Add missing time manually later
Track break time in break mode
Integrates with other apps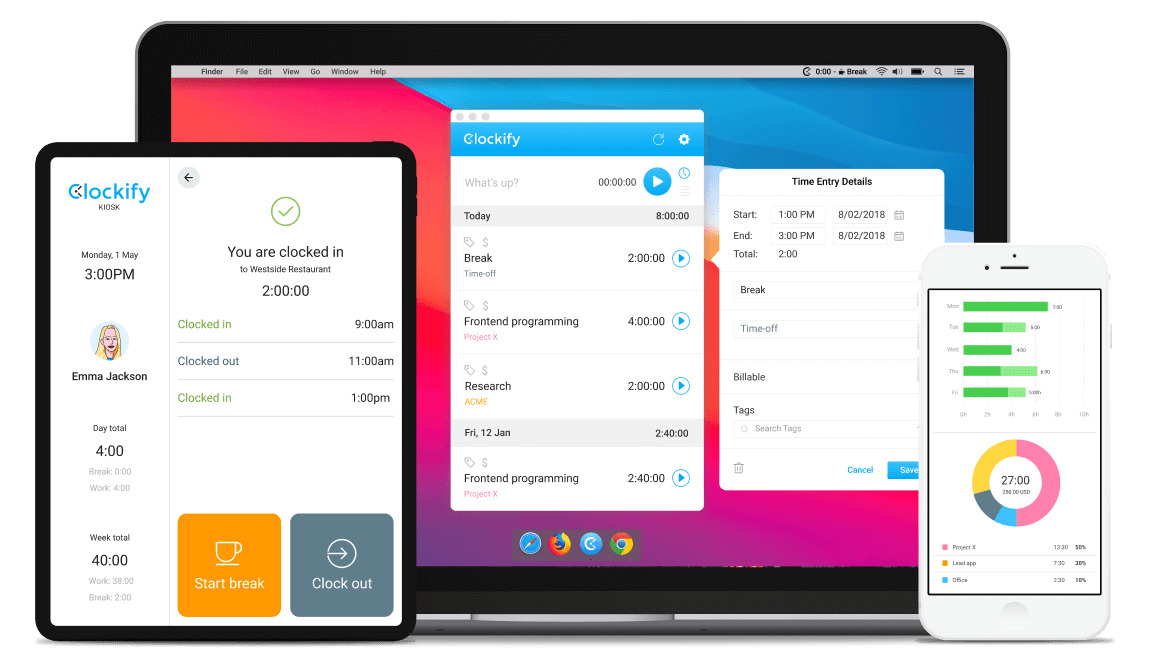 Share time reports with clients
You can share reports with your clients for greater transparency and more accurate billing when the time comes to create invoices for your consulting services.
Furthermore, Clockify lets you create:
Summary and weekly reports
Automatically calculated amounts based on your billable rates
Reports for clients that you can share via link
Exported reports (PDF, CSV, Excel)
Track earnings and project progress
Clockify calculates how much money you've earned based on your billable rates and calculates project ROI and assesses your productivity levels. With Clockify, you can:
Organize projects by client and task
Assign hourly rates by project
Track project status using estimates
Forecast progress based on estimates, tracked and scheduled tasks
How to track work hours?
It's time to say goodbye to old fashioned timesheets and rusty time entries that have no organization. All you have to do is install Clockify and let it do the work for you — and here's how.
Step 1
Create a Clockify account
Using Clockify's basic features has always been free — sign up with your Google account and you're ready to start tracking time on your projects.
Step 2
Set up projects
Categorization with Clockify is very simple — it lets you:
Create projects
Sort them by clients
Create tasks on projects
Then, all you have to do is choose a project/task, write an optional description of what you're doing, and start the timer.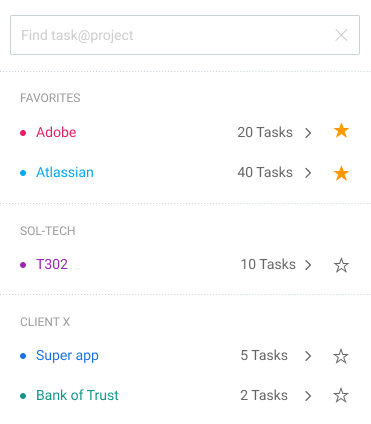 Step 3
Start the work timer
Track time you spend on activities with a single click using a timer. If you forget to start the timer, you can always enter the time manually later.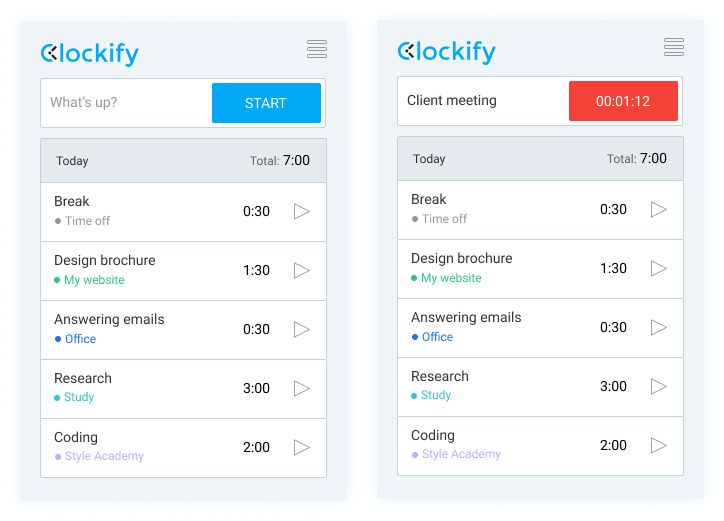 Your employees can also enter how much they've worked in online timesheet.
Step 4
Track work time inside other apps
Install Chrome, Firefox or Edge extensions and a timer button will appear in your favorite web apps. Clockify can be integrated with over 80 project and task management apps, such as Trello, Todoist, and more.



Step 5
Check tracked hours in reports
Weekly reports help see who logged how much time each day in the week. You can see:
Who worked overtime
Who took some time off
Who's going away on a vacation
Drill down into the data using filters and export it in PDF, CSV, and Excel