Free work hours timer
Clockify is the most popular free work timer app that lets you and your team track how much time you spend on tasks and activities.
Track your work hours
Clockify works great for anyone who bills by the work hours, no matter if you're a consultant, freelancer, or an independent contractor.
Works across devices
You can track time from your browser, or via extension/desktop/mobile.
Track time using a one-click timer
Add missing time manually later
Integrates with other apps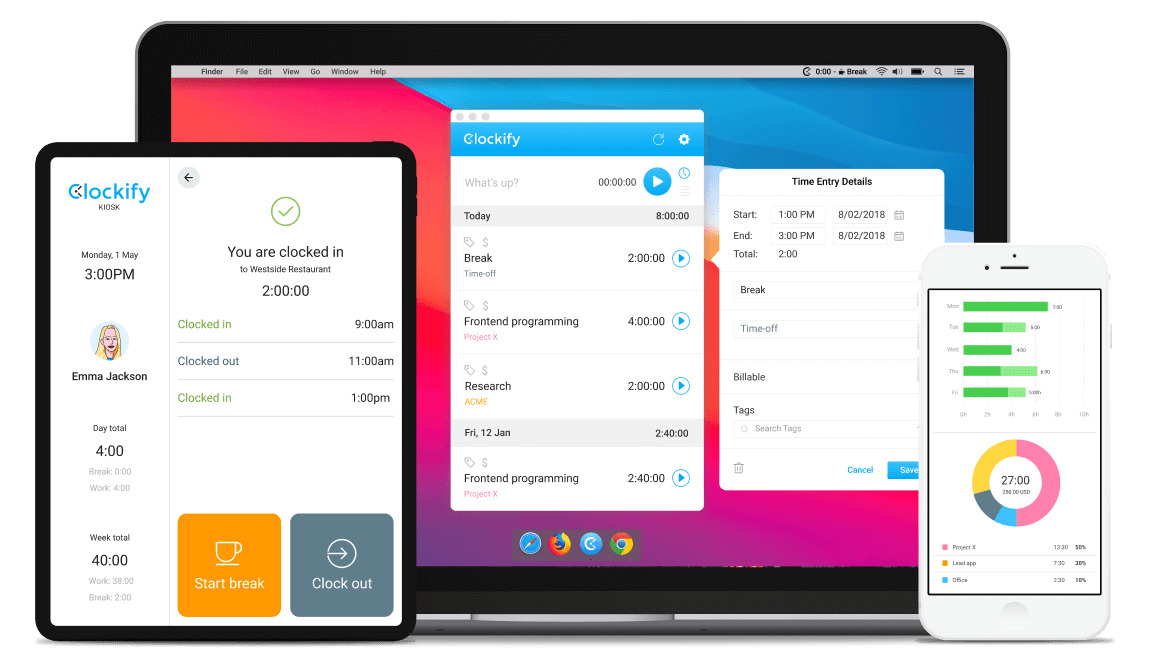 Share time reports with clients
You can share reports with your clients for greater transparency and more accurate billing when it comes time to invoice for your consulting services.
Summary and weekly reports
Automatically calculated amounts based on your billable rates
Share reports with clients via link
Export and download reports (PDF, CSV, Excel)
Track earnings and project progress
Clockify calculates how much money you've earned based on your billable rates and calculate project ROI and asses your productivity levels.
Organize projects by client and task
Assign hourly rates by project
Track project status using estimates
How to track works hours
Step 2
Set up projects
Create projects, categorize them by clients, and create tasks on projects. Then, all you have to do is choose a project/task, write an optional description of what you're doing, and start the timer.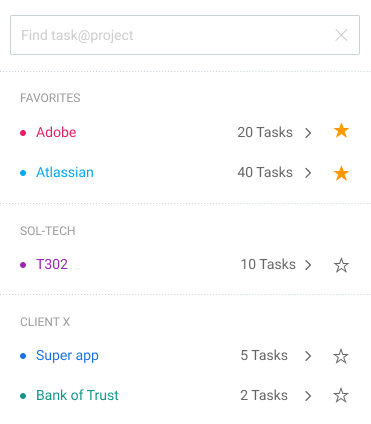 Step 3
Start work timer
Track time you spend on activities with a single click using a timer. If you forget to start timer, you can always enter the time manually later.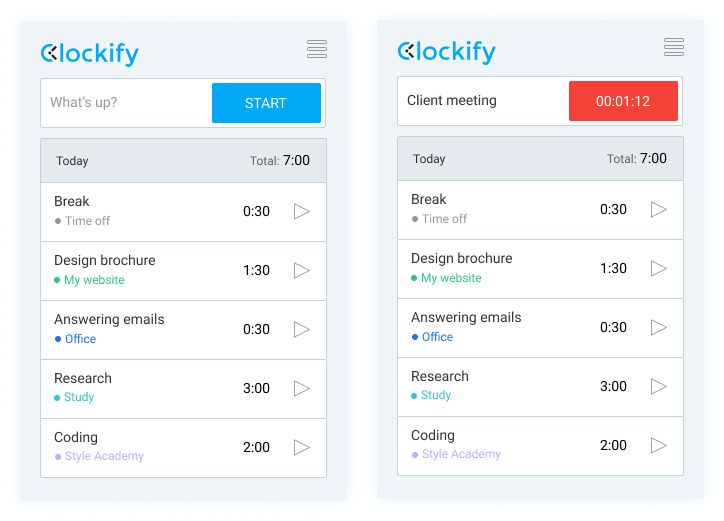 Your employees can also enter how much they've worked in online timesheet.
Step 4
Track work time inside other apps
Install Chrome or Firefox extension and a timer button will appear in your favorite web apps so you can track time more easily (Trello, Asana, Todoist, etc.).



Step 5
Check hours worked in reports
Weekly report helps see who logged how much time each day in the week. You can if they've worked overtime, who took time off, who's going away on a vacation, and drill down into the data using filters and export time and attendace in PDF, CSV, and Excel.