The #1
Time Clock

App for Restaurants

Track attendance, shift schedules and timesheets for your restaurant staff with Clockify.
Restaurants clock-in/clock-out software
Turn any internet-connected device into a time clock kiosk. Clock in and clock out app for restaurants. No special equipment needed.
Your restaurant staff & employees can clock in on their mobile or desktop devices. Use Clockify time clock, and record their attendance and breaks.
Clock In/Clock Out Made Easy
Step 1
Sign in
Select your profile and enter your personal PIN.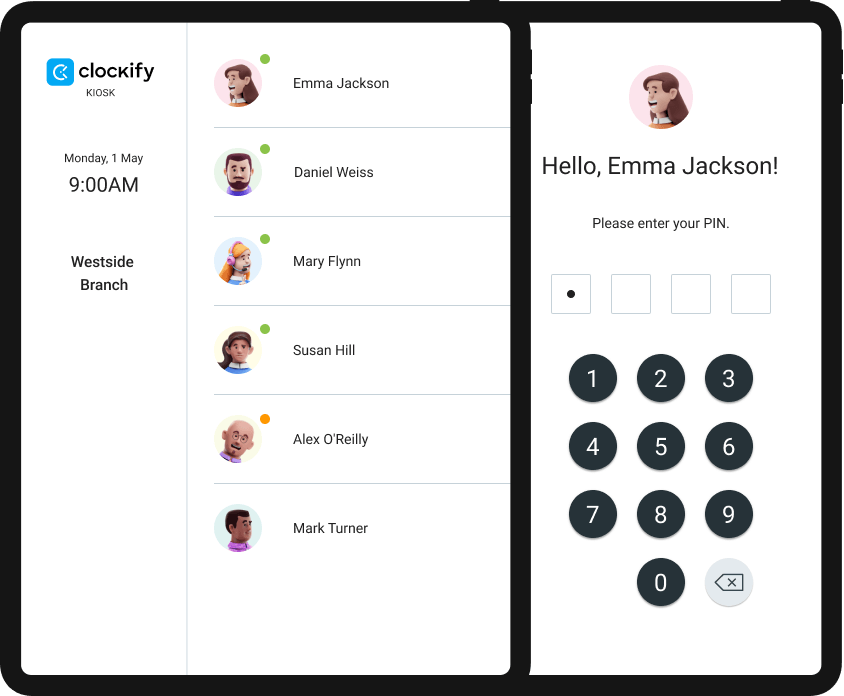 Step 2
Clock in
Start your work shift with one button.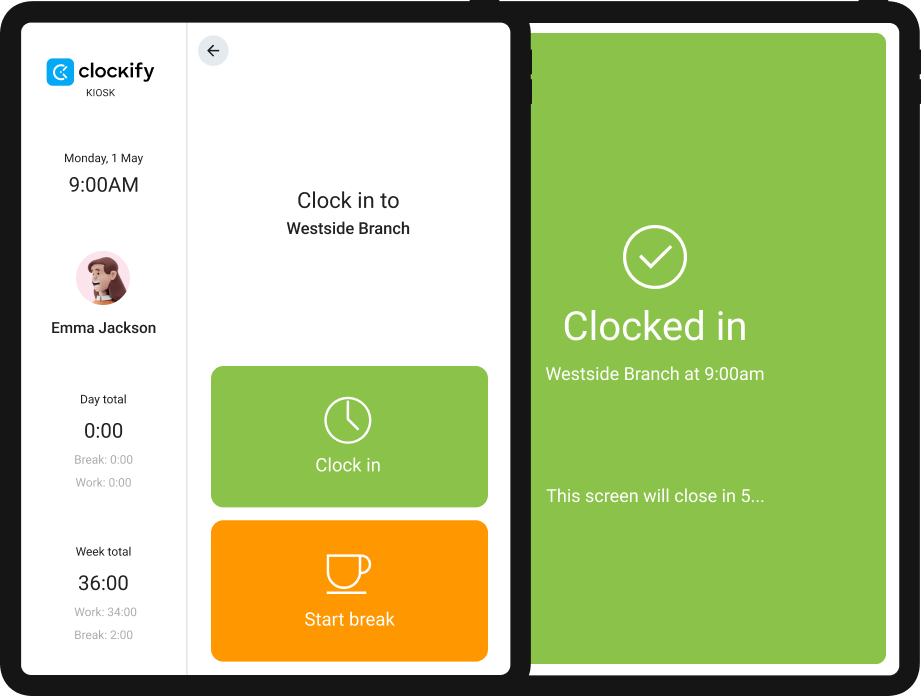 Step 3
Clock out
Finish your shift with one button.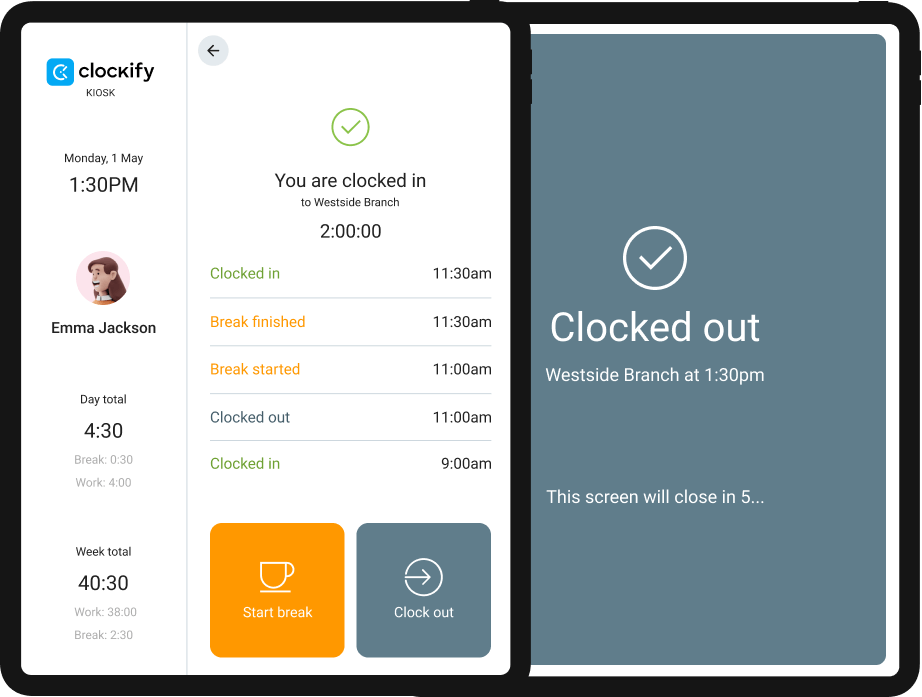 Why Use Clockify Kiosk App
Schedule work
See who's available, plan who works on what and when, and publish the schedule.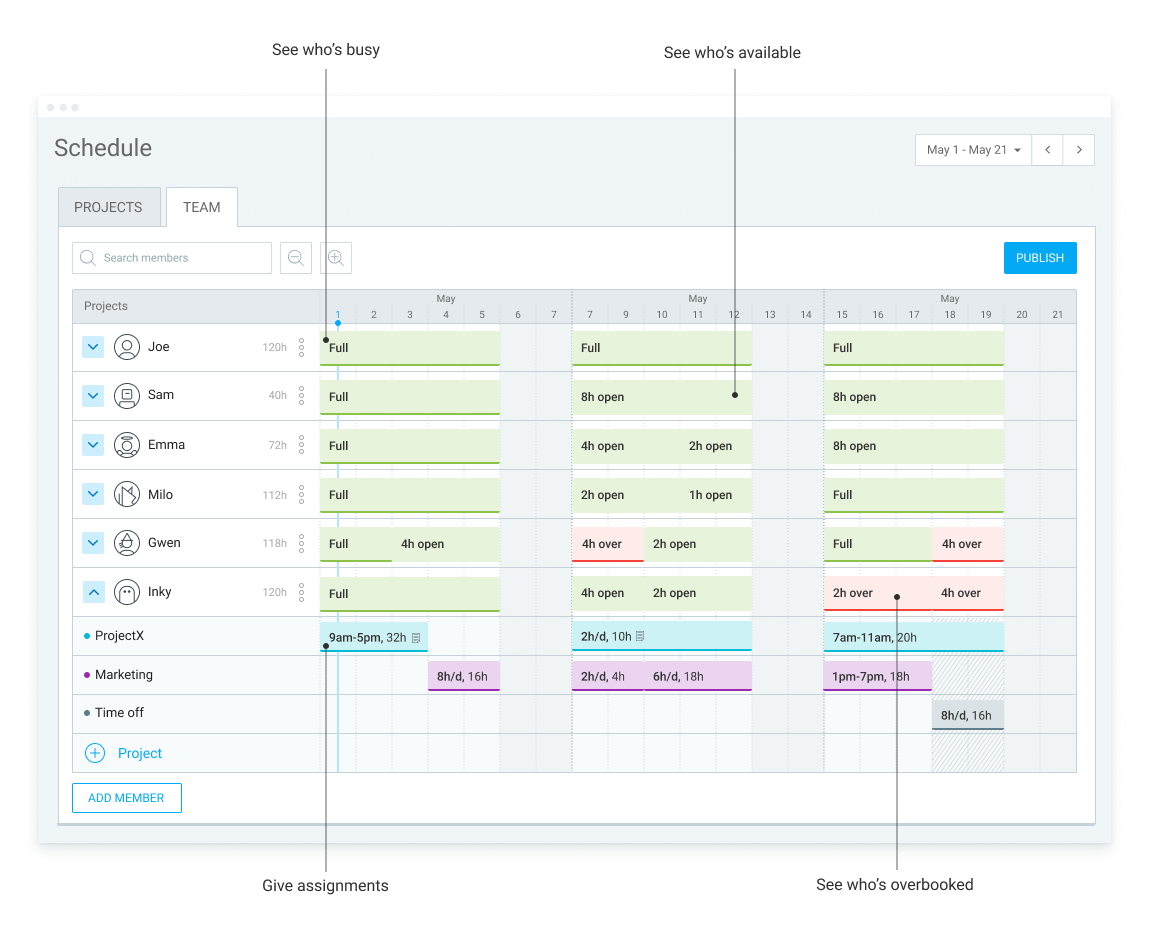 See activity
Each of your restaurant staff members can clock in so you can track attendance and breaks.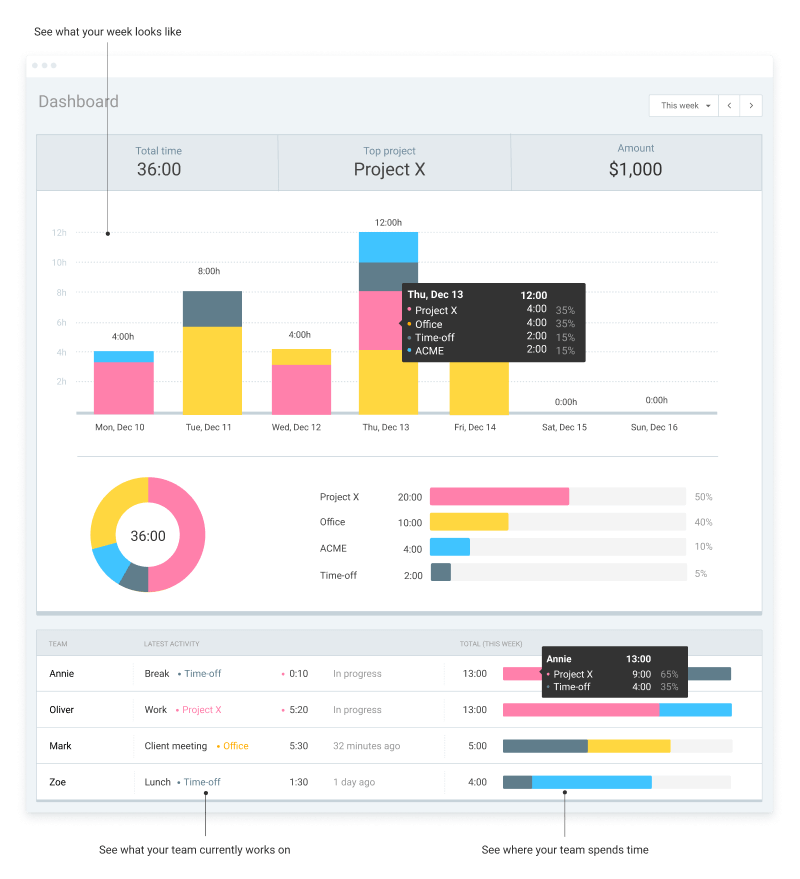 Run reports
See your staff's logged time broken down by week, month, or any custom period you need.
See report samples: Summary • Detailed • Weekly
#1 SUPPORT IN SOFTWARE
World-class customer support
We're here 24 hours a day, every day of the week, including holidays.
24/7
support anytime, anywhere
95%
satisfaction score (12k+ ratings)
99.99%
highest uptime levels
EMAIL • PHONE • CHAT
Choose pricing plan for your restaurant
Get started for free and upgrade to get more kiosk features!