Remote management: An in-depth guide on leading a remote team
Whether you've been leading a remote team for a while or you're just considering transitioning your team to a remote arrangement, you've probably already noticed how widespread remote work has become.
In fact, research has shown that more than 40 million Americans are highly likely to switch to a fully remote setting in the next five years.
Therefore, managers who master the nuances of leading remote teams seem quite likely to thrive.
But, you're probably aware that a work-from-home arrangement comes with its fair share of challenges, especially for first-timers, who need to:
Organize,
Manage,
Supervise,
Execute,
Communicate, and
Report progress.
And all that from afar…
Still, there are ways to avoid letting the challenges of remote work get the best of your management style — and that's exactly why this blog post is here.
From taking a look at some of the most common challenges remote managers face to listing all the strategies to help you avoid remote work wreaking havoc on your team's workflow — this remote management guide will help you bring out the best in your team, regardless of their location.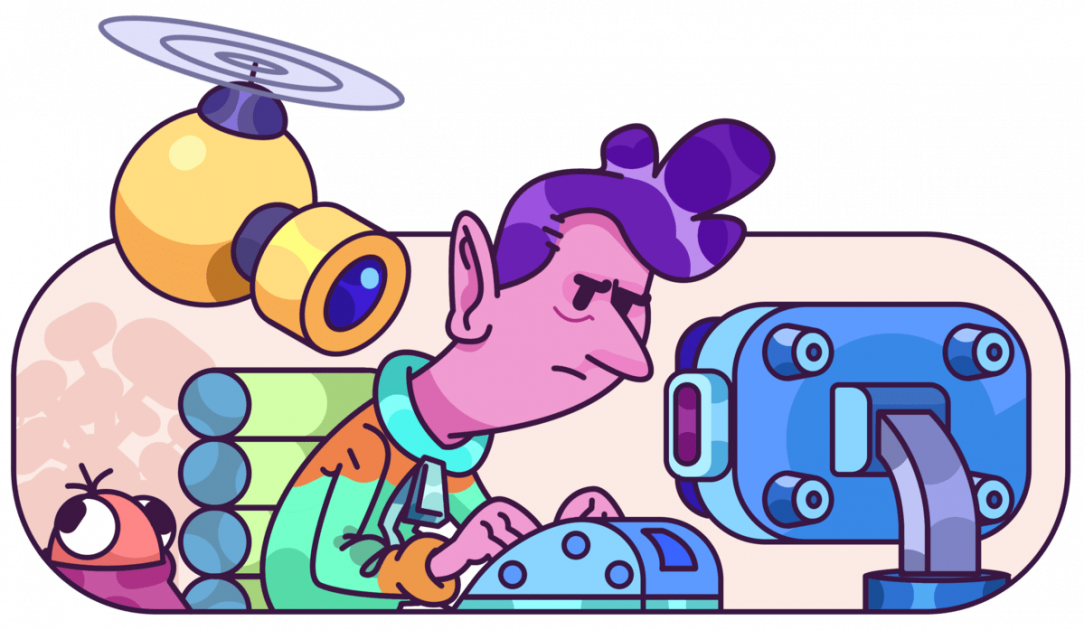 What is remote management?
Remote management is quite similar to regular management, with one major difference — the whole team, including managers and employees, works outside the office.
While being in charge of a remote team, managers usually rely on different tools to:
Assign tasks,
Keep up with their team's progress,
Ensure that team communication and workflow run smoothly.
5 challenges of managing a remote team
We're all already aware that working remotely comes with a handful of challenges.
But, finishing your tasks while managing a remote team poses an entire set of challenges you need to rise to day in and day out — from trying to facilitate your team's progress to not being able to reach them when an urgent task comes out of the blue.
Statistics don't sound promising either. Namely, a research sample of 4,000 surveyors shows that, although as many as 86% of remote employees feel connected to their direct coworkers, only 14% feel connected to their headquarters.
However, it's not all doom and gloom.
Pinpointing the exact challenges most managers, CEOs, CMOs, founders, co-founders, and other remote professionals from around the world face could help in working out a viable solution for each of them.
Challenge #1: The lack of supervision
One of the biggest problems of remote work, both for the employees and the managers, is the matter of remote supervision.
Managers usually worry whether the employees are efficient enough — and might even have difficulties tracking their team's progress.
Sometimes, they might feel uneasy just thinking about the fact that they cannot personally pop off to a team member's desk to help out with tasks and discuss problems.
Employees feel the frustration of not being able to consult with their managers face-to-face too.
Sometimes, they might also feel pressured to prove their productivity, so they tend to work even harder, risking overworking themselves to serious conditions, such as burnout.
💡 Clockify Pro Tip
Although switching the brick-and-mortar office for a home chair might seem like an efficient way to steer clear of distractions, that's not always the case. Here's how you can retain your productivity despite working from your home office:
Challenge #2: Delays in response time in communication
Working remotely naturally means that all your communication will be handled remotely.
However, the physical distance sometimes comes with a slower response time — since even the simple issues need to be handled via remote chat software.
What's more, trust issues may come to the surface again, and managers feel the frustration of not being able to get a fast response.
Also, there is a great potential to waste time while waiting for every reply, as emphasized by Lauren Mendoza, the VP of Marketing at Swipecast.com: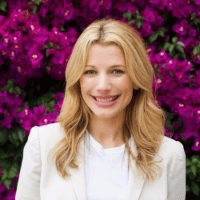 "Although we know there are plenty of platforms that we can use to make communication efficient, sometimes time is a factor that can play against us. And because we want answers fast, sometimes waiting for a message, or a call can consume us in plenty of time."
Apart from impatience, the biggest problem concerning delays in remote communication, according to Nelson Sherwin, the HR manager of PEO compare — are the managers themselves: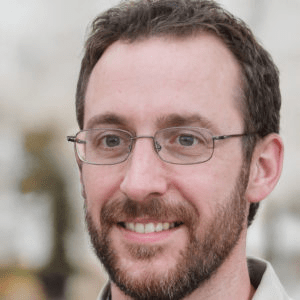 "While remote managers might talk a good communication game to their staff, more than a few don't practice what they preach. To "remote" successfully requires an understanding that you're dealing with a different kind of beast entirely. All the little interactions taken for granted in a centralized office setting go away. The only kind of communication is what you set up and use."
Apart from taking their time to choose a communication software they can rely on, managers communicating remotely also need to find a workaround for communication gaps and maintain a healthy workflow.
Challenge #3: The lack of face-to-face daily meetings
At the office, you probably had regular weekly meetings or daily stand-ups. But, now you won't be able to just send a quick message and summon all your teammates to the conference room in a matter of minutes.
Naturally, your first solution will be to host online video meetings on a regular basis.
However, according to Michael Alexis, the CEO of Team Building, an all-remote company with 80 employees, even online meetings may get problematic for larger teams: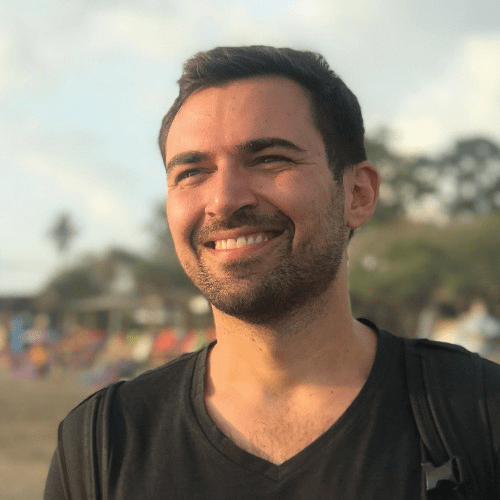 "If you have too many people on your conference calls, there is a risk that not all voices will be heard. This can be due to lags in the technology or a perceived lack of space by some attendees to share their ideas."
Also, scheduling a quick call usually poses a significant challenge for teams working in different time zones, which can further widen the communication gap between remote team members.
Challenge #4: Difficulties with structuring work
Retaining your workflow when switching to a remote setting might seem like an easy task to handle. Once you leave behind the sound of the copy machine and wave your chatty colleagues goodbye, it might look like you're about to turn into your most productive self.
Yet, as soon as you set up your home office, you might need to figure out how to deal with different home distractions — from pets seeking attention to partners, parents, siblings, or roommates coming into your work space to talk.
As expected, many in your team may be tempted by other home distractions too, now that they are not made accountable by the physical presence of their colleagues and managers. And, this increased potential for procrastination can hinder a manager's ability to manage their employees properly, which can lead to a lot of unstructured work and wasted time.
Challenge #5: Isolation affecting mental health
Even though 61% out of 2,118 workers surveyed describe their remote work experience as positive, 21% pinpoint isolation and lack of social connection as the greatest downside of their changed work conditions.
Back when the entire team was at the office almost every day, everyone was able to pick the fruits of the chatty atmosphere.
But now that many may have to work away from the social center of their professional lives, isolation and loneliness take over.
This problem is bound to first affect extroverts, who, by their nature, best recharge their batteries when they're around other people. But, eventually, isolation and loneliness start affecting ambiverts and introverts as well, despite their more "inner" means of recharging their batteries.
Naturally, if this issue is not addressed properly, it may even lead to an increased turnover rate along with a noticeable decrease in your team's performance.
19 tips for successful remote management
You're probably aware that switching from working side-to-side to a remote setting requires a whole new management approach. But, sometimes, leaders tend to overlook the simplest yet most effective solutions to their team members' daily challenges, especially when they've got their own tasks to tackle.
So, to help you ensure your team retains both their connection and productivity levels despite not being together in person, we've reached out to experts to discover the best remote management strategies.
Tip #1: Forget micromanagement
Although it could be tempting to fall into the trap of monitoring every task your team's working on, you might want to reconsider this idea.
Namely, research shows that 69% of surveyors considered changing their job because of micromanagement, while 36% actually changed their jobs because of it.
Apart from employees being more likely to wave goodbye to an atmosphere of mistrust, looking over every little choice your employees make could even lead to their quiet quitting — meaning they'll do the bare minimum day in and day out.
Morgan Taylor, the CMO for LetMeBank, agrees, implying that micromanagement is never the way to go: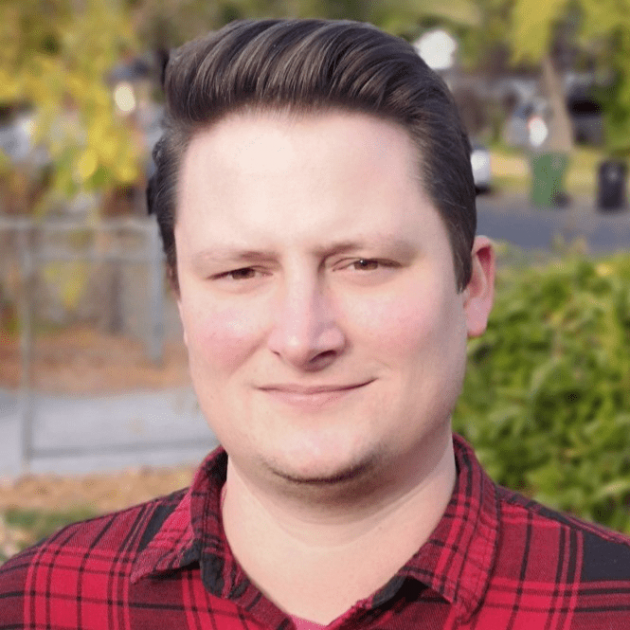 "The biggest challenges are making sure everyone is doing what they are supposed to, and keeping them happy while they do it. I've found the best way to keep people doing what they are supposed to do is to actually back off, and let them do things in the way that best works for them. As they are all in their own houses, with their own unique circumstances, they typically find they know how best to adapt to the situation they are in, and being too rigid in procedure actually causes more problems than it fixes."
So, instead of wasting your energy on making the final call on all matters, do the following:
Invest some time in going over different strategies for building workplace trust,
Focus on improving your delegation skills,
Try to set clear expectations before allocating a task.
Tip #2: Focus on establishing accountability
Unlike micromanagement — a habit that we should have left behind as soon as we closed our office doors — accountability is a virtue that has never gone out of style.
The founder and CEO of The Word Counter, Kevin Miller, agrees, emphasizing the importance of establishing accountability in the times when we cannot supervise our teams face-to-face: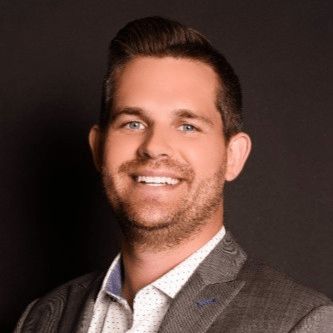 "Creating check-in times and assigning clear deliverables has been very helpful for accountability. We have every task assigned in a project management tool to keep things tracked and organized. We also do daily standup meetings at 10 AM PST. During these meetings, we discuss what we did yesterday, what we are working on today, and talk through any issues we are experiencing. All of our meetings are conducted via Zoom, which also helps to keep everyone accountable."
Research supports the claim that establishing accountability is key to improving work performance. Namely, a study made by the American Society of Training and Development (ASTD) has found that making a commitment to someone that you will reach a goal actually increases your chances of doing just that to 65%.
Tip #3: Use Key Performance Indicators (KPIs) to track goals
If you don't take enough time to set clear and identifiable goals right before you allocate tasks, chances are you'll end up with results that are not up to your expectations.
However, in case you're aware of the importance of defining precise objectives, but didn't establish a clear system for evaluating goals — you might even end up having to deal with poor performance and lack of motivation.
The owner of Atlanta House Buyers, Shawn Breyer, proposes the implementation of quantifiable metrics to determine how well people are progressing with their work: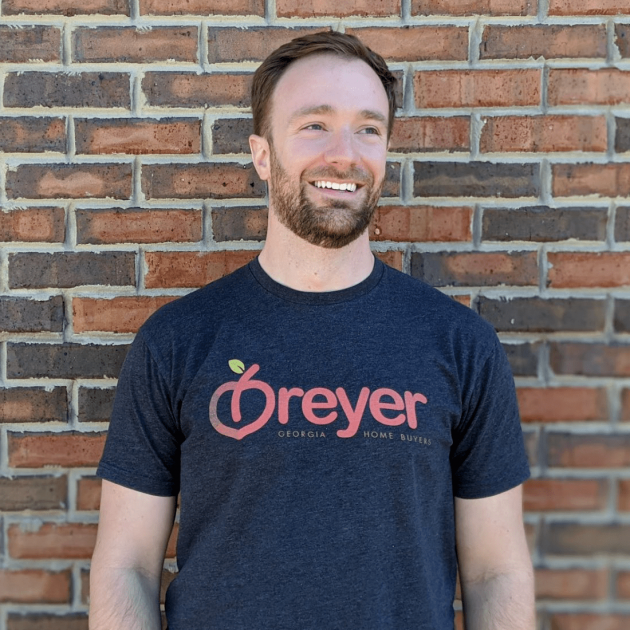 "Having to adapt to our team working remotely has been easier with holding them accountable by tracking their Key Performance Indicators (KPIs). Each week, we hold a full team meeting to review the KPIs of each member. When reviewing the list, we ask each member if they met their goals. The answers should be a "Yes" or "No" without an explanation. If there is a trend of all team members not hitting a certain goal then we discuss what resources need to be made available so that they can reach their goals when they are working from home."
Naturally, when you make sure employees are familiar with the system of evaluating and keeping track of their progress, it will be much easier to retain their motivation and direct them towards success.
💡 Clockify Pro Tip
To learn more about the difference between Key Performance Indicators (KPIs) and Objectives and Key Results, make sure not to miss out on the following resource:
Tip #4: Use apps to track your team's progress
The lack of face-to-face interaction usually leads managers to question whether their team members are working on their assigned tasks during work hours.
Sometimes, they might even lack the ability to track their team's progress, which could raise further questions and increase the chances of turning to micromanagement.
Still, there are ways to keep track of your team's workflow despite the geographical distance.
If you're troubled by the thought of some of your team members working off the clock, going for a time tracking app that lets you analyze your team's productivity could be a great starting point.
By encouraging your team to track their work hours, you'll be able to generate reports based on the time tracked, and instantly see what your team members are currently working on by glancing at the "Dashboard" section of the app.
To manage your teams and projects from afar, you can use a project management tool that allows you to track the status of your tasks and projects and always remain up-to-date with your team's progress.
Tip #5: Be understanding and patient
If your remote team members do not respond to your team chat messages right away, more often than not, that's no reason for concern.
Try to be patient and focus on a different priority task in your schedule while you wait for the response.
If the delay is a longer one, and you're expecting a progress report or a different kind of important answer, chances are that your remote employee will offer a suitable explanation for the delay, even without you asking.
After all, research shows that high-trust organizations are much more successful at implementing their strategies than low-trust organizations. Moreover, employees who feel like you trust them will likely aim to justify that trust and make the effort to respond as soon as they can.
Tip #6: Be easy to reach
For remote communication to thrive, Nelson Sherwin believes that managers need to step up their game even more than in a traditional office: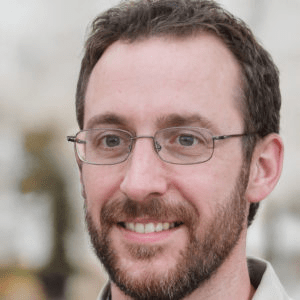 "A manager needs to make sure, REALLY make sure that team members install and are active on all the different modes of communication. But this is the easy part. What's harder for that same manager is to make him or herself available for any questions that arise throughout the workday. That means notifications popping up on your screen all day and being willing and able to jump online and deal with questions within a reasonable time frame. Otherwise, employees will stop asking, begin to withdraw, and then you've got a morale problem."
Apart from making yourself easily available, Nicole Wood, the CEO & Co-Founder of Ama La Vida, emphasizes the importance of making your team know that you are easy to reach: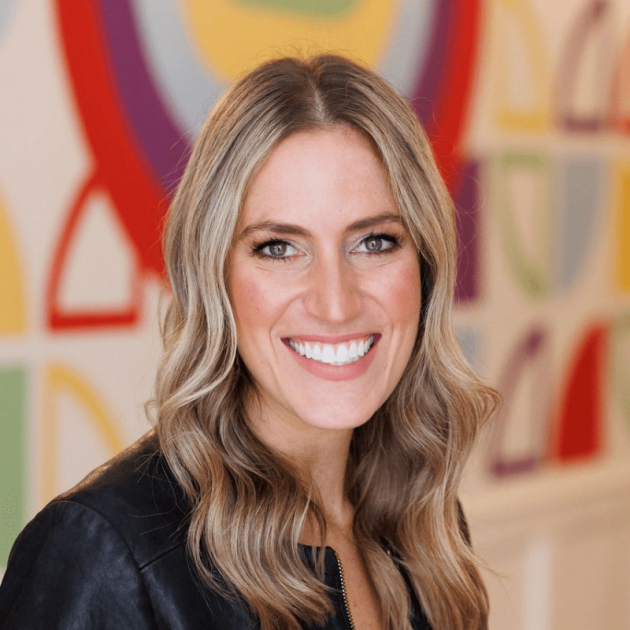 "Clearly communicate to your team members that they don't need to wait for a formal one-on-one to come to you with questions. Be even more intentional than ever with your one-on-one time covering things like morale, personal commitments, work progress, and how to better collaborate in this environment."
To ensure your team members have got the message that you're always there for their concerns, start by dedicating one day per month just for casual one-on-one meetings.
By allocating a portion of your time for your team, you'll:
Significantly improve your team's morale,
Ensure employee retention, and
Strengthen the bonds with your team members.
Tip #7: Train your managers in remote communication
As soon as you move all your team communication to an online platform, you increase everyone's chances of falling prey to
Misunderstandings,
Miscommunication,
Communication breakdowns.
But, to prevent the distance from getting the best of your team's messages, lead by example.
Namely, Jennifer Walden, the Director of Operations at WikiLawn, emphasizes the importance of training managers in remote communication and having them establish a good rapport with the people reporting to them: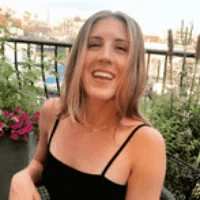 "It's not enough for them to shoot their reports and emails every now and again. They have to keep in contact, through text chat, or ideally through voice or video conference. Start training managers as soon as possible, and let them train their reports in the use of this equipment."
With the management making the effort to incorporate virtual communication tools into their workflow, switching from a brick-and-mortar office to a virtual one becomes less of a struggle. Your team might feel more ready to adapt to the new working conditions.
Tip #8: When in rush, go for a video meeting
In case you still haven't gotten used to waiting for a reply in your team chat app, you can always opt for a quick video call to speed things up.
Lauren Mendoza suggests that video meetings can be a great solution to the time we'd usually waste while waiting for a textual reply: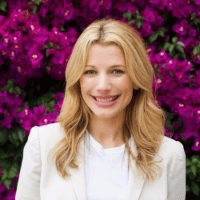 "Every meeting, where all the team is gathered, ask as many questions and let out all of the doubts, to make your head clear and straight on what are the following steps in your work. This way, you'll cut down on the time you need to use email."
However, be wary not to overuse the video call option. Zoom fatigue is still a thing, and it can have a great impact on your team members' energy levels and their ability to focus throughout the day.
Tip #9: Make the most of your online conferencing tools
When talking about how best to solve the problem of having too many people for optimal video meetings, Michael Alexis suggests utilizing a great feature available in a popular online conferencing system: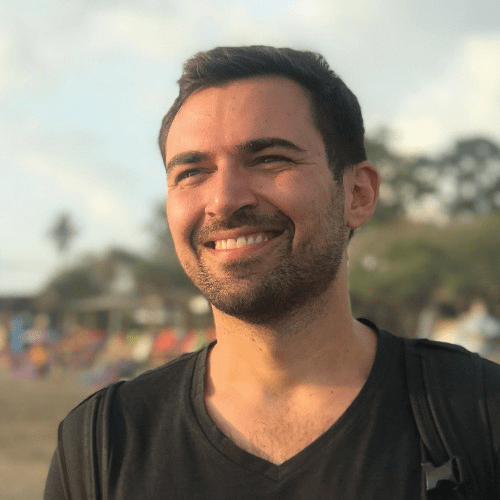 "To create space in large meetings for all attendees, use Zoom's "breakout rooms". In a virtual breakout room, the moderator of the meeting can split people into small groups to discuss a specific topic and then summon them back to share their ideas to the larger group."
Many conferencing tools also come with a voice call option, which can reduce the cognitive overload and eye strain most remote employees experience daily from having to attend virtual meeting after virtual meeting.
Tip #10: Define clear rules for online meetings
Setting ground rules for video conferencing is key to maintaining strong employee morale.
Without online meeting etiquette, some team members might feel free to break in at any point during the online conversation. When this happens, chances are that the rest of the team won't get a chance to speak up and might even leave the call feeling like their opinion might not be valued enough.
Former COO of The Slumber Yard, Matthew Ross, believes in instigating clear rules for video meetings: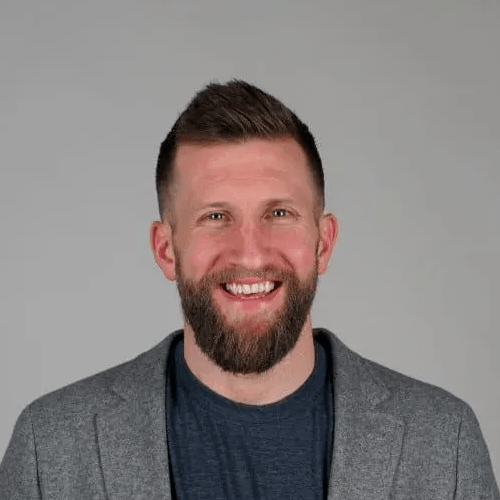 "We require our employees to use the chat function to state they have a question or statement first instead of just blurting it out. When multiple employees are on a video call, it can be a nightmare if everyone is just speaking over one another. By following our guidelines, we ensure the call proceeds in a structured and organized manner. We also have employees wait for two full seconds after someone is done speaking before they jump in. This gives the video conference software time to catch up. I've noticed that lag in the system can create a hectic and unproductive call if everyone immediately starts speaking right away."
Although you probably won't need to craft a rulebook on video meeting etiquette, setting clear boundaries will lay the foundation for a healthy remote work environment.
Tip #11: Adjust your workflows to working online
Since we've waved goodbye to knocking on our colleagues' office doors for a quick question, it's only natural that we should make the most out of our tools to ensure our work still runs smoothly.
Jennifer Walden suggests creating a streamlined online system to help the team collaborate, as well as receive and send documents: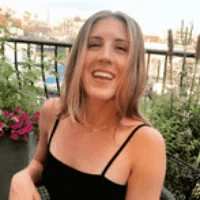 "If you need version control, definitely take this time to get an operational SVN. Otherwise use the cloud. G-Suite works fine for a lot of companies, and it's what we use. Then you can communicate with those files open either through Google Hangouts (integrated through G-Suite), Zoom, or some other software that allows for screen sharing and annotation."
Most collaboration tools let you receive real-time notifications, chat with your team, and assign tasks. This can help manage your workflow with ease since the options they come with are specifically designed for dispersed teams.
Tip #12: Implement a daily check-in system
Implementing a daily check-in system is not only essential for creating a transparent work environment — it's also beneficial for getting employee feedback and restructuring your workflow accordingly.
Matthew Ross suggests that emails can be useful in helping you implement a daily-check in system: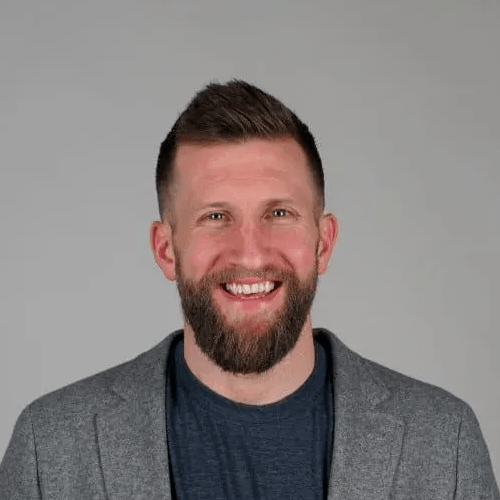 "I'd highly recommend remote managers implement a daily check-in system with the individuals. Have the person send you an email detailing what he or she is working on for that day and how they are going to allocate their time. That way, you can easily step in and provide suggestions or tell them to move on to a new task to ensure they don't spin their wheels and waste time. At the end of the day, managers need to be proactive rather than reactive when dealing with remote employees to make sure they continue moving forward in an efficient manner."
By making an effort to remain connected with your team, you'll also be able to address potential issues immediately as they arise and let your team know that you're present despite the distance, so they can turn to you for help.
Tip #13: Streamline remote work upfront
The principal business consultant at Clairly Creative International, Clair Kim, who has helped over 250+ organizations improve their operations, suggests thinking about streamlining various processes of remote work from the get-go: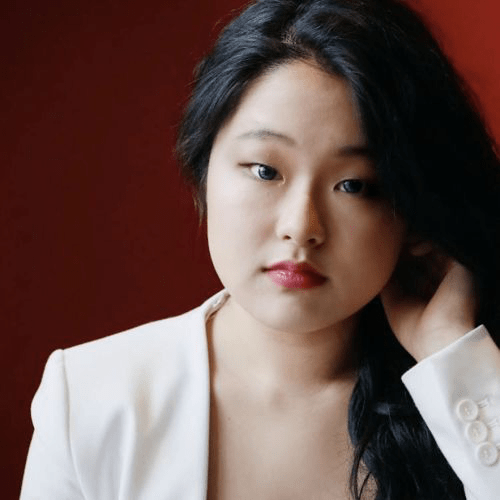 "From "communication guidelines on the team messenger", project management process, frequent review periods of knowledge management documents, automated check-in's and turnaround standards, we make sure that how we communicate and how we manage each task is completely streamlined. That takes most of the issues away!"
Also, streamlining your remote team's workflow is especially useful when welcoming new team members. When you develop clearly outlined plans and processes, you speed up the onboarding process and help the new hires integrate into the team much faster.
Tip #14: Stick to your office schedule
When switching to a remote setting, employees who are used to a hands-on style from their managers might deal with a lack of ability to structure their work properly.
To help them deal with this issue, Jennifer Walden proposes keeping at least a portion of the old, office-inspired work routine: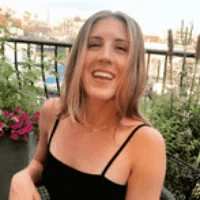 "Try to carry over old routines — same meeting times, same deadline structure, etc. — to reduce the effects of this problem."
Your team members' office routines usually need to be readjusted due to the very nature of remote work. But, trying to keep up with your old habits in a new context will help your team do the same.
Since science has shown that our habits are highly dependent on the context, when you provide your team with working conditions similar to the ones they got used to back at the office, they'll be more likely to retain their productivity levels, despite the change.
Tip #15: Help your team avoid home distractions
To increase the chances of your employees structuring their work properly, they should try doing so in a well-structured working environment.
To help them achieve just that, you can recommend some pointers:
Set up dedicated workstations. Some people simply don't have a separate, spare room (although this would be ideal) to use to carry out all work-from-home tasks. However, everyone can improvise an "office corner" with a small, sturdy desk and a chair.
Isolate yourself from background noise. Employees can simply put on their headphones (a noise-canceling pair would be ideal, but a regular pair will do), turn on an online noise generator, select some productivity-friendly music, and focus on work.
Use a website blocker. Social media platforms can be a powerful enemy to structuring work from home (and they are just the tip of the iceberg). So, you can recommend a website blocker to your employees to help keep them away from online distractions during work hours and keep them focused on their work instead.
💡 Clockify Pro Tip
If you're looking for more work-from-home tips that you can pass on to your remote team members, make sure to check out:
Tip #16: Socialize online as a team
It's not a secret that positive work cultures where employees can bond and create meaningful connections positively impact both their trust and their work performance. Still, retaining the connection in a remote setting takes careful planning.
The CEO of Talk Travel App, Saurabh Jindal, proposes gathering online every once in a while: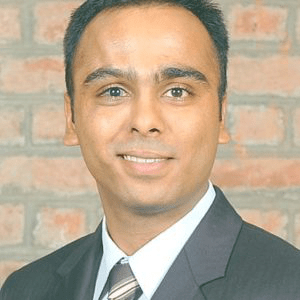 "Try to have calls regularly with your colleagues and discuss things apart from work, to increase team bonding. We regularly do team lunches, and sessions where we share screens, and welcome others into our work stations, and daily life. These are generally jovial moments, and they help break the ice and build a good team culture."
The Global Marketing Director at Prezi, Spencer Waldron proposes bringing creativity to such online gatherings: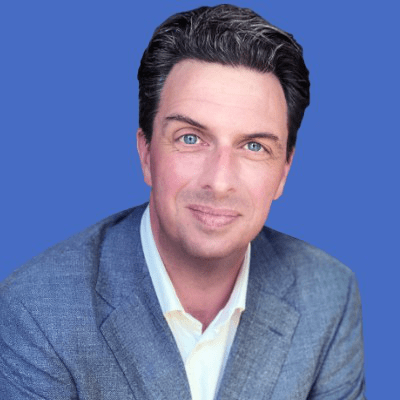 "Whether you are connecting with friends, or checking in with coworkers, use video tools to help make your content interactive and find new, creative ways to connect with people. For example, you can do this by hosting a themed trivia night or pub quiz, virtual book club, or games such as "two truths and a lie." Connecting with colleagues on a lighter level helps strengthen your team's bond and can improve their overall efficiency."
The process of nurturing work relationships, especially if it implies having fun together, is key to the employees' sense of purpose. So, it's never a bad idea to develop team rituals that involve virtual team-bonding games or getting together for a chat.
Tip #17: Encourage 1-on-1 socialization
Maybe the phrase 'water cooler talk' sounds like a corny cliche, but, without the option to engage in small talk after switching to remote work, your team members might feel like they're missing out on important information — especially since it's not uncommon for a small talk to turn into a serious work discussion.
Spencer Waldron also stresses the importance of facilitating this type of socialization while working from home: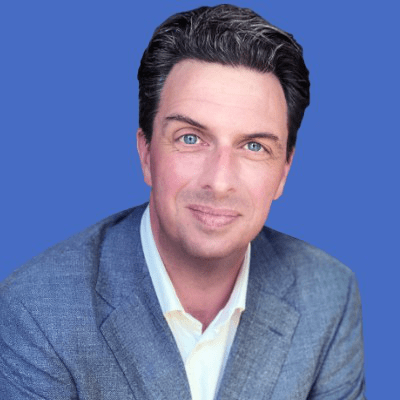 "It's important to make an effort to connect with your colleagues outside of scheduled team meetings, as you would normally do in an office setting. At Prezi, different teams have an open video meeting room that functions as a Virtual Lobby, where anyone can come meet someone there, or just visit to connect with colleagues during lunch or other breaks. Scheduling virtual coffee chats or water cooler breaks to check in with your coworkers or discuss non-work-related topics are great ways to help strengthen your team's bond."
Managers usually invest more energy into helping new employees socialize. But, developing a work buddy system that could work for the whole team is a great way to start encouraging your team to be more connected.
Tip #18: Show your team that you care
Showing an interest in how people are doing while working from home instead of focusing only on what they're doing is key to easing the feeling of isolation.
The co-founder of SaveMyCent who recently had to transition his entire team to remote work, Milos Djordjevic, shares his perspective on the importance of letting your team know that you care: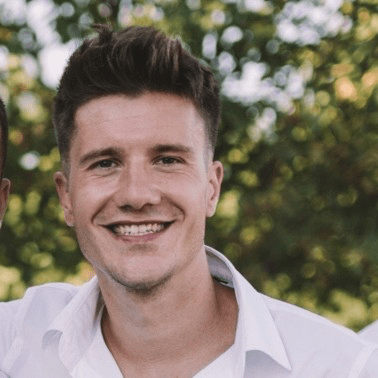 "One of the things I've introduced is regular morning check-in. We all meet on Zoom for half an hour and this meeting has nothing to do with work. I try to maintain a casual atmosphere and really talk to people and see how they're doing. So far, I've been able to identify several problems thanks to these morning coffees."
Spencer Waldron adds that you should also observe the situation among your team members during each video meeting: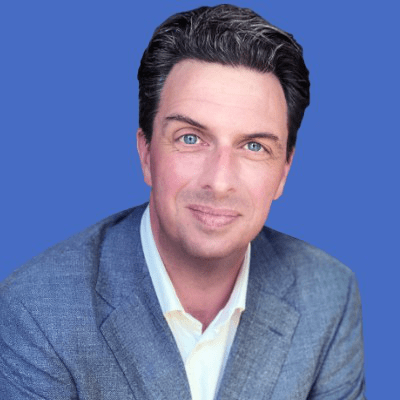 "This should apply to both virtual and in-person meetings, but it is especially important right now. Start a call by checking in with people, gauging the room, and noting everyone's facial expressions and body language. Who doesn't have a camera on? Maybe someone had a bad day, an argument, or is struggling with life indoors – all of this will impact the meeting, so be sensitive to the unseen."
Since creating a healthy work-from-home setting requires more effort than establishing a remote workflow, it's crucial to always try to think about people's struggles and then act accordingly.
Tip #19: Automate operations
One of the best ways to improve remote management is to streamline and automate your team's work-from-home workflows as much as possible.
This way, you and your team will all save time and structure your work in such a way that decreases the need you may have for constant face-to-face management and consultations.
To help you avoid going back and forth between different tools and find your perfect app right away, we've listed some of the best apps you can use to manage and automate the marketing, sales, IT, HR, and customer support processes in your remote company.
Great apps for automating marketing operations
HubSpot's Marketing Software is a marketing automation tool that can help you automate email and social media marketing, track ROI, create landing pages, and more.
Buffer is a social media tool meant to help manage social media accounts. Schedule and automatically post on social media, and then track and analyze the results.
Cobiro is an AI tool for managing Google ads. Create and follow personalized marketing plans, design and implement marketing campaigns (either on Google or Facebook), and then track and analyze the success of your campaigns and ads in the "Dashboard" section of the platform.
Marketo is a full-suite marketing automation tool meant to help you manage email marketing campaigns, create landing pages and forms, send personalized messages across channels, and carry out marketing analytics.
Zalster is a marketing automation tool for eCommerce growth that helps automate and optimize decisions for Facebook, Pinterest, Google, and Instagram ads. Schedule your posts, boost them, and optimize the distribution of your campaign's budget.
Great apps for automating sales processes
HubSpot Sales is an eCommerce system meant to help track and streamline sales processes, track the status of your deals, organize sales activities, and automate personalized outreach.
Salesforce is a cloud-based customer relationship management service that helps connect with current customers, potential customers, and partners. Manage your contacts, find new sales opportunities, and have PDFs of approved templates sent out automatically to clients by email.
Pipedrive is a cloud-based CRM and pipeline management system meant to help organize leads. Automate repetitive sales tasks, automatically track prospect calls, and automate deal follow-ups.
Engage Bay is a sales automation software that offers deal management, sales pipeline, in-CRM telephony, appointment scheduling, performance reporting, dashboards, personalized campaigns, and a multistep visual workflow builder.  
Reply.io is a sales automation software meant to help you automate an array of manual sales tasks. Automate personal emails, follow-ups, and social touchpoints, and then carry out suggested actions based on the activity of your prospects.
Outreach is a sales automation tool that lets you organize all your sales activities, obtain detailed data and metrics, quickly follow up on new leads, and more.
Great apps for automating IT processes
Selenium is a portable framework for automating web applications in order to test them. Run select tests or choose to run all the tests on a variety of web browsers, using different programming languages, and for a variety of operating systems.
Docker is a system for application development meant to help streamline development processes by running tests in an isolated environment and integrating with third-party apps. Set up automated builds, customize them, and then use a variety of automated repository tests from the Docker documentation to test the builds.
Ansible is an open-source IT automation software that automates cloud provisioning, app deployment, and other IT processes. Build and share your infrastructure, build unique workflows for different use cases, solve problems once, and share them with your team for future use.
RunDeck is an open-source collection of automated runbooks meant to help individuals provide their teams with ready-made answers to ad-hoc requests and incidents. Define workflows, dispatch commands, import information, and establish clear job schedules.
Resolve.io is another great IT automation and orchestration tool, meant to help you automate both simple tasks and more complex IT processes. Choose from 1,000+ pre-built automations and build new automations.
Great apps for automating HR processes
Bamboo HR is an HRIS automation software meant to help create and implement custom HR workflows. Handle benefits and payroll administration, track the status of your job applicants, streamline performance management, and make use of a centralized employee database.
Gusto is an HR automation software that helps you streamline benefits administration, payroll, taxes, onboarding, and so much more.
Zenefits is a cloud-based HR software meant to help handle HR, benefits, payroll processes, and other administrational tasks without excessive paperwork. Store and access employee profiles and other relevant documentation in one database, track applicant statuses, streamline recruitment processes, and more.
Documate is a no-code document assembly app developed by lawyers and engineers to help create custom web forms and questionnaires. Generate customized templates in multiple output formats, add digital signatures, and streamline your administration from afar.
Great apps for automating customer support
HelpDesk is a minimalistic approach to handling customer tickets. Convert customer emails directly to tickets, create canned responses for recurring questions, set up automatic ticket assigning, and receive automatic notifications each time a new ticket arrives.
TeamSupport is a customer support suite meant to help implement advanced support workflows in the B2B software industry. Establish customer self-service portals that work 24/7, automate ticket management, collaborate with other departments to help improve customer experience, and chat with other support agents directly from the app.
Freshdesk is a customer support software for categorizing, prioritizing, and assigning support tickets. Track and manage all your team's support tickets from one inbox, create and send preformatted replies to recurring questions, and automate the process of managing tickets with a couple of clicks through scenario automation.
HubSpot Service Hub is a customer support system focused on improving customer support by drawing information from customer feedback. Automate tickets and surveys related to your company's sales and marketing processes, collect automated surveys about the customer's support experience, and then automatically follow up with unsatisfied customers.
💡 Clockify Pro Tip
In case you still haven't found the tool that helps you cut on tedious business management processes, try taking a look at:
Wrapping up: When in doubt, turn to remote management experts
To run and manage your remote business, you'll need to identify the challenges that come with the concept of remote business management first — and think about which ones may affect your team and business the most.
Even if it seems like there's no workable solution to the challenges you meet while leading a remote team, be sure that many professionals are dealing with similar remote work issues. Taking a closer look at their experiences could help you put your own remote management concerns in perspective.
On top of the expert-based tips, try using the apps and tools specifically designed to help you streamline and automate your business operations.
This way, you'll come prepared for whatever challenges remote work throws at you.
✉️ Has your team just recently switched to working remotely? Maybe you have been managing a remote team for a while now. What challenges have you faced since changing your work environment? Let us know at blogfeedback@clockify.me, and we might include your experience in one of our future articles. And, if you liked this blog post, share it with someone you think would find it helpful.