CUSTOMER STORY
Ideamotive
How Clockify helped the recruiting company Ideamotive achieve efficiency in a remote work setting.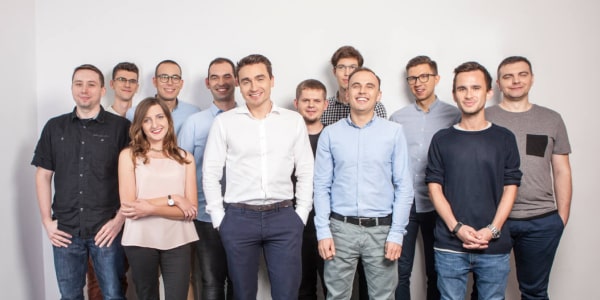 Intro
Ideamotive is a consultancy — a marketplace for helping customers understand what they need and what technology is best for them.
Since the Ideamotive team members have a technical background, they also help customers find the best IT talent for their business — they match and test developers before presenting them to clients.
Size
14 employees
Industry
Recruiting and consultancy
Location
Warsaw, Poland
Most used features
Timer, Reports
Challenges Ideamotive and her team faced
One of the main challenges the Ideamotive team faced on a daily basis is dealing with time-sensitive issues.
For example, sometimes, their clients need instant help — so the team has only a couple of hours to react.
This team needed a tool to help them maximize their transparency — but without forcing them to manually calculate the hours they've spent working for particular clients.
In addition, they needed an app that can record the hours they've put in for clients and then present this data to the clients.
Solutions Ideamotive found with Clockify
With Clockify, the Ideamotive team can log the time they spend doing client work, share these details with their clients, and improve overall transparency.
According to Ideamotive, Clockify is a vital tool for their business — because it's reliable, it has many plugins, and it enables the team to tag and see different people on different projects.
Moreover, Clockify also helps build trust between Ideamotive and its clients — they can share detailed reports with clients, which ensures clients understand billing with ease.
Finally, with Clockify, Ideamotive team members can add comments to each task entry — which keeps clients updated about progress.
"Clockify is vital, in essence, [because] it's very reliable and straightforward. What we need is a robust tool that has many plugins, is easy to use, and has great UX in which we can tag and see different people on different projects.
And this is what Clockify delivers, for sure. Without that, we would be blind and deaf and we could not operate."
Who would Ideamotive recommend Clockify to and why?
As Ideamotive's COO, Kamil Osiecki, told us, they would recommend Clockify to any business owner or employee looking for a time tracking app. He highlights that Clockify has helped them be more productive and efficient in their work.