CUSTOMER STORY
Zulie Rane
How Clockify helped a freelance content creator Zulie Rane keep an eye on and change her habits to minimize working hours and achieve a work-life balance.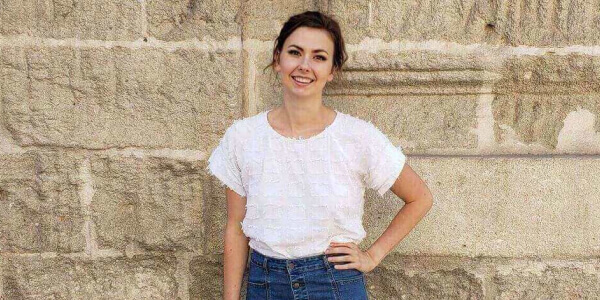 Intro
Zulie Rane is a content creator, blogger, and vlogger — a good practice example of a successful freelancer. Content creation and working directly with clients helped Zulie realize working on her own terms suits her better than any corporate job could.
Also, setting up her own rules and not having to answer to others were the goals she always strived for, so Zulie took a bold move — and turned her side gig into a career in content.
Industry
Freelancing and content creation
Location
Massachusetts, US
Most used features
Timer, Reports, Projects, Expenses, and Invoicing
Challenges Zulie Rane faced
Building a business from scratch comes with a fair share of challenges, and the uncertainty that came with Zulie's career change surely didn't make her life easier at first.
Zulie admits that it took her a while to figure out what the appropriate weekly workload meant now that her opinion was the only one that mattered. She needed a better overview of how she allocated her time and further insights into how those activities reflected on her budget.
Zulie also needed guidance on minimizing her working hours while keeping a steady income at the same time. That's where Clockify came in.
Solutions Zulie Rane found with Clockify
Tracking her time with Clockify allowed Zulie to determine what the optimal workload meant for her, and to schedule tasks and activities in sync with her natural rhythm.
Clockify's Reports provided all the insights Zulie needed, and soon enough, she was ready to step up her game. Now that she was able to compare the tracked vs. planned time and further cross-reference the numbers against the financial aspect, Zulie could prioritize better.
Admitting she's above all a basic features fan, Zulie speaks highly of the Timer option.
"It was after I tracked my time that I got a better sense of my sort of idealized priorities vs. how I was actually prioritizing things. And after I started tracking my time, I was able to meld those a little better together."
Another Clockify feature that comes in handy is Projects, which enables Zulie to categorize different tasks and thus stay organized. Moreover, she loves going through the previous months' data on the average time spent on her activities, as a clear breakdown helps her look for ways to improve.
As a freelancer, Zulie manages her own finances, and Clockify's Expenses and invoicing feature plays a significant role in improving her budget.
Who would Zulie Rane recommend Clockify to and why?
Reflecting on her own experience, Zulie recommends Clockify to every freelancer out there. She emphasizes the importance of being realistic about billable vs. non-billable time in that career path, as well as designing a schedule that's in sync with our natural rhythms.
"As a freelancer, your most valuable currency is your time. It's the life that you get to build, it's the ability to design a workweek that works for you, not for your boss, not for your company, but for you specifically, for your life or your family, for your lifestyle. And I think it's so easy to be, not intentionally, dishonest about where your time goes during the day."
Zulie adds that having Clockify on your side helps not only in monitoring your activities and progress but also in finding room for improvement that you can act on.
Read full post → How Clockify helps Zulie Rane achieve a work-life balance
Watch full interview → How Clockify can help you achieve a work-life balance with Zulie Rane