Insanely simple task timer
Track time from anywhere
Start timer with one click. If you forgot to start timer, you can add time manually after. Track time from your browser, or via extension/desktop/mobile.
Integrates with other task managers
Clockify integrates with 50+ project and task management tools. You can track time inside Trello, Asana, Todoist, Jira, etc.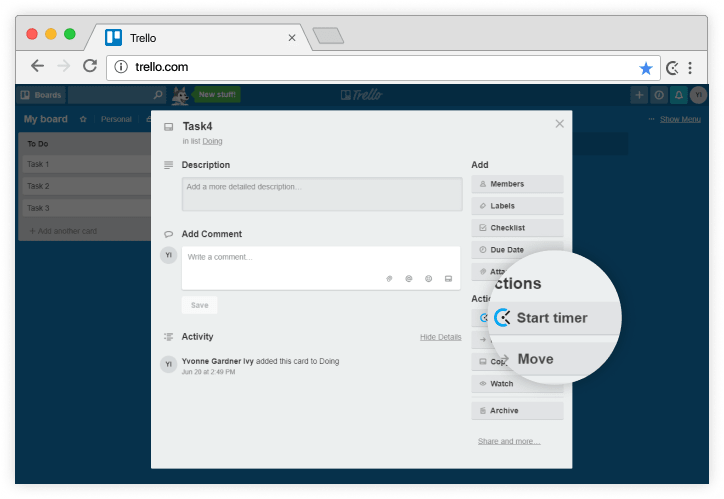 See where the time goes
Dashboard shows you on which tasks you spend the most time. It can also show you what your team is working on.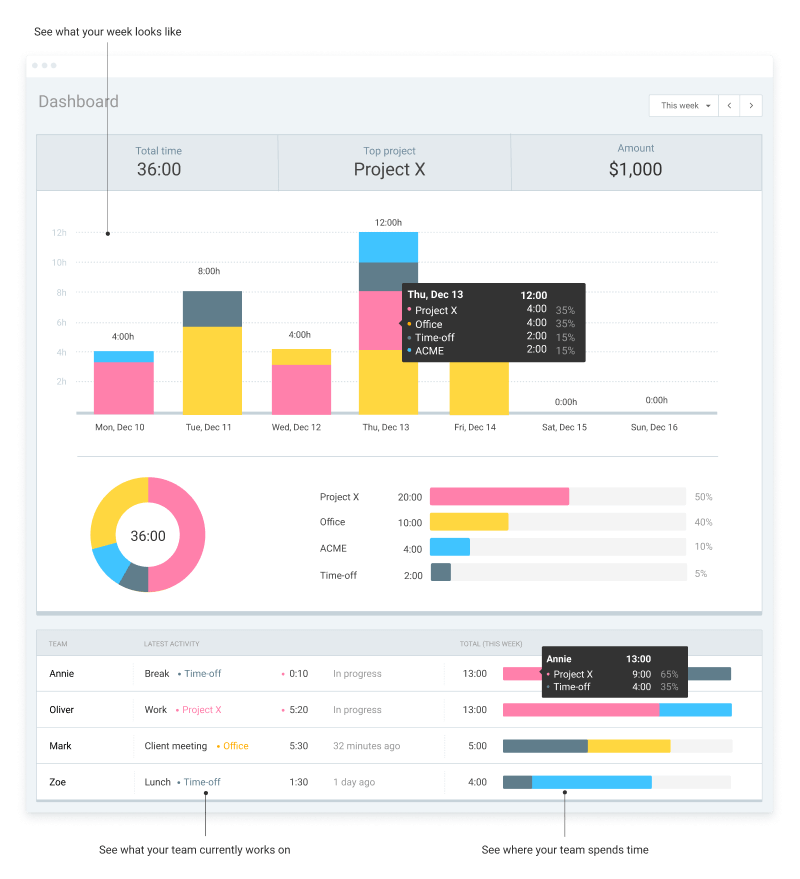 Manage projects and monitor progress
Create tasks and assign people to them so they can track time against them. Estimate how long each task should take and visually check progress.
How to track time you spend on daily tasks
Step 2
Set up tasks and projects
Create tasks and to-dos on projects, and categorize projects by client. Then, all you have to do is choose a project/task, write an optional description of what you're doing, and start the timer.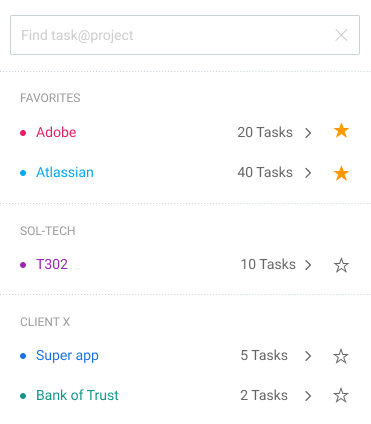 Step 3
Install app and track time spent on tasks
You can track time online in the browser, or via desktop and mobile app (iOS, Android, Mac, Windows, Linux). In addition to convenience, apps also come packed with useful time tracking features like reminders, idle detection, and more.

Step 4
Track time inside other apps
Install Chrome or Firefox extension and a timer button will appear in your favorite online web apps so you can track time more easily (Trello, Asana, Todoist, etc.).



Step 5
Set hourly rates
Set hourly rates for projects. Then, mark tracked time as billable and Clockify will automatically calculate the billable amount.
Step 6
Compare estimated vs real time
Set estimates for projects and tasks, and then see how much time you really spend on activities.
Know where each minute of your time goes
Clockify is a modern task timer that works across devices. When you start tracking time with Clockify, you'll have real data that shows you exactly where your time goes.
Clockify can help you:
Identify time sinks and improve your productivity
Know how much your time is worth and improve project profitability
Bill clients quickly and accurately
Run your business better and be more organized