CUSTOMER STORY
Riotters
How Clockify helped Riotters, a full-service digital design studio, enhance their business transparency.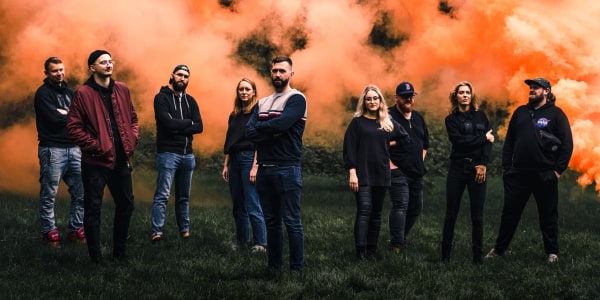 Intro
Riotters is a digital design studio that offers services such as Branding, Development, and Illustration.
Riotters help entrepreneurs grow their brands by providing them with groundbreaking digital solutions. However, what binds their 20+ employees together and helps them out-deliver is — a solution-oriented mindset.
Company
Riotters
Size
20+ employees
Industry
Digital design
Location
Poland
Most used features
Hourly rates, PTO & Vacation
Challenges Riotters faced
The challenges Riotters faced before they started using Clockify include:
Lack of transparency
Wasting too much time tracking vacations and holidays across spreadsheets.
Solutions Riotters found with Clockify
Immediately after opting for Clockify, due to its ease of use and clean design, Riotters management noticed that billing their clients has become simpler than before.
What's more, with the option to set hourly rates and automatically create invoices, they were able to turn their clients' ideas into reality without having to worry about managing their billable hours.
Here's what Filip Kubicki, COO at Riotters had to say about using Clockify:
"For me the best option is that I can set hourly rates for certain workers which makes it much easier to charge the clients. Clockify is a godsend."
Who would Riotters recommend Clockify to and why?
Riotters recommend Clockify to every entrepreneur out there.
They believe entrepreneurs who charge on an hourly basis could especially benefit from using time tracking and invoicing software such as Clockify.