Free Harvest time tracking alternative
Clockify is a free Harvest alternative that lets you and your team track how much time you spend on client projects.
A super simple Harvest alternative
Just like Harvest, Clockify is an online web app with timesheets and time reporting. It lets you and your team track billable and non-billable hours you spend working on projects, track progress, and set hourly rates to see how much money you've earned.
Works everywhere
Your team can track time from anywhere via web browser, integrations, or desktop and mobile app.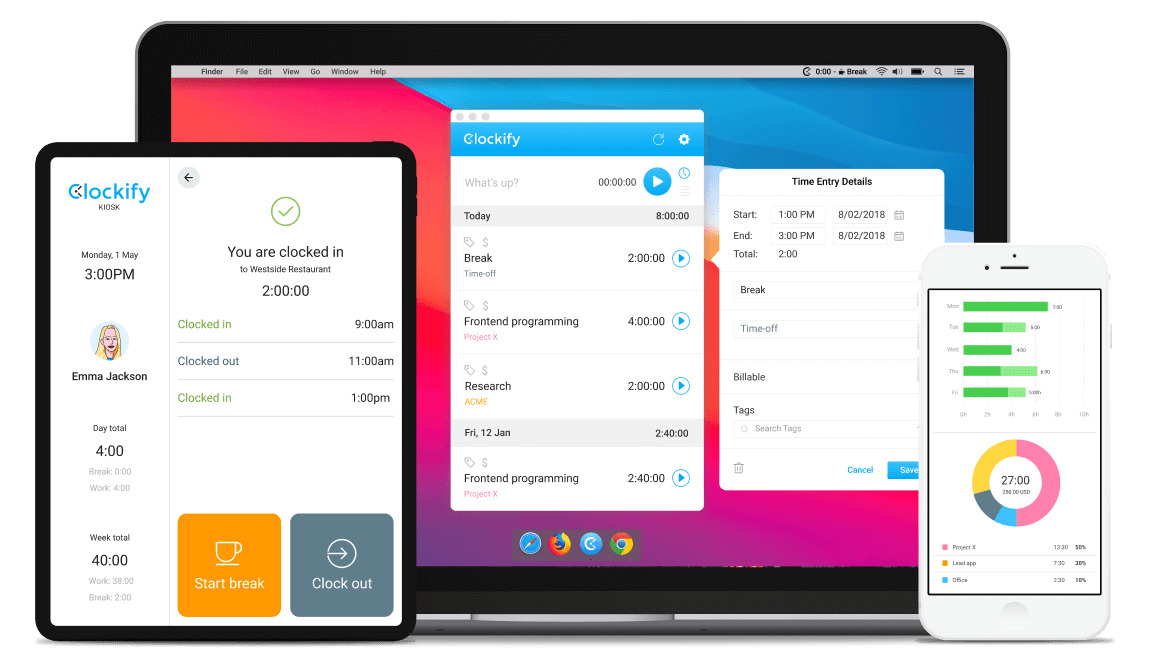 See who works on what
Team Dashboard lets you see who work on what at the moment, what they've worked on that week, and what was their last activity - all without invading their privacy or questioning their trust.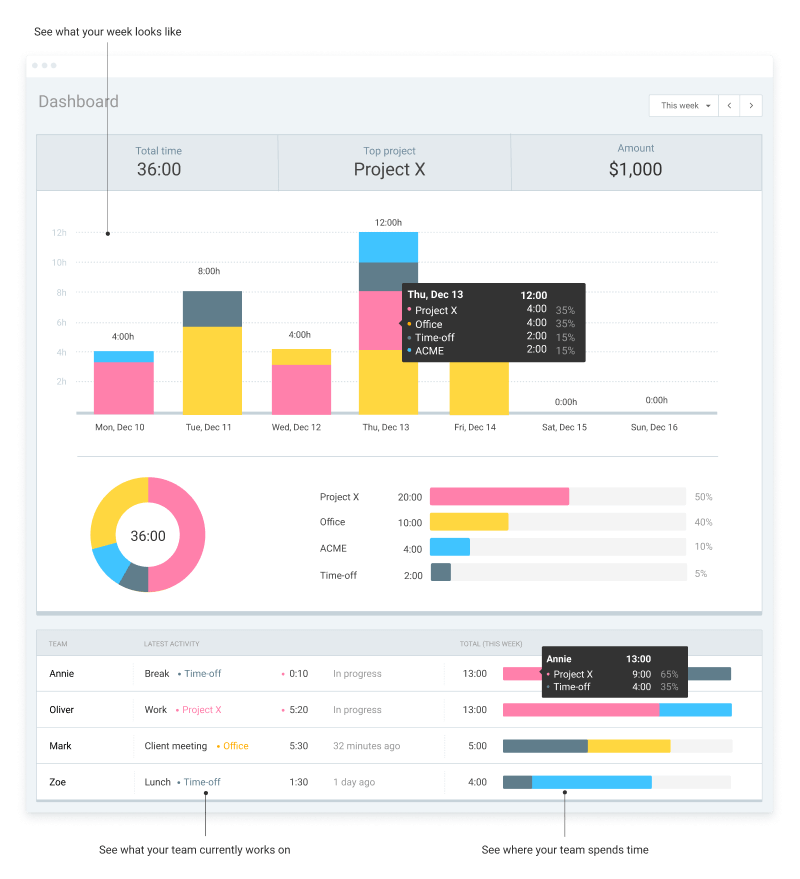 Monitor project progress
Create tasks and assign people to them so they can track time against them. Estimate how long each task should take and visually check progress.
Customizable in-depth reports
Run a report which will break down all the tracked time and group it by project and client. See how much of it is billable and how much you've earned that week or month based on your hourly rates. Export data to bill clients or for payroll.
Learn more about: Calculating billable hours
Clockify has everything we need, without costing a fortune
We used to spend $500 each month on a time tracker just so everyone could log their time. That was too much. So, we created Clockify. It has everything teams and companies really need, without costing a fortune

Nenad Milanovic, CEO at Clockify