Team Time Management App
Free time management app for teams. Track work hours with one click, see who works on what. Unlimited users, free forever.
4.7 (4,492 reviews)
Improve your team time management with Clockify
Dynamic work environments require structure and a stable basis to operate. Most teams rely on deadlines and work distribution — but time always finds a way to interfere. That's why a good team time management software can change the way you operate on a daily basis.
Track time and productivity
Your team/employees can track time using an online timer, or enter how much they've worked manually. The results will help you understand where your time goes and how to be more productive.
Learn more about: Work hours tracker | Timesheet app
See who works on what
See how your team manages time, what they've worked on, and what's their current status with one team time management tool.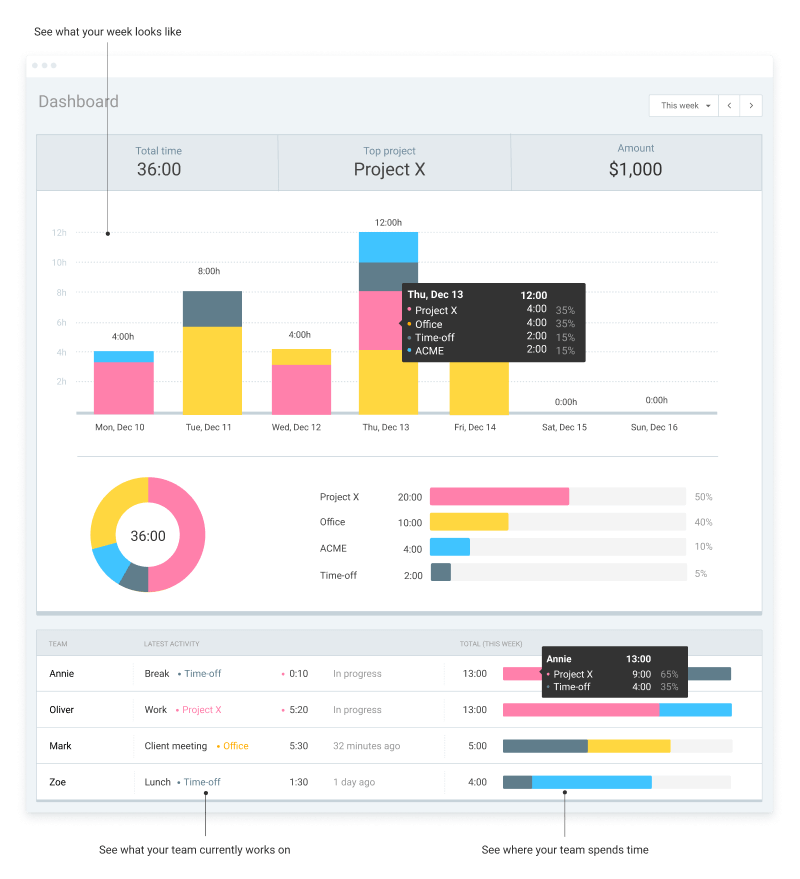 How do you track team time with Clockify?
Tracking time with Clockify is incredibly easy — getting the hang of it takes minutes as the interface is very intuitive.
Here's a quick rundown of how you can fully utilize Clockify and its features.
Step 1
Create an account
Use your Google account to sign up for free.
Step 2
Invite your team
It doesn't matter what plan you're on — Clockify lets you invite an unlimited number of members to your workspace. Send them an email invite and they'll join you right away.
Step 3
Track time with one click
Tracking time is insanely simple and doesn't require any training, so your team and employees won't have any issues or trouble keeping up with the time tracking habit.
They can track time in a browser, or via desktop and mobile app. Desktop apps come with useful features like reminders, idle detection, and more.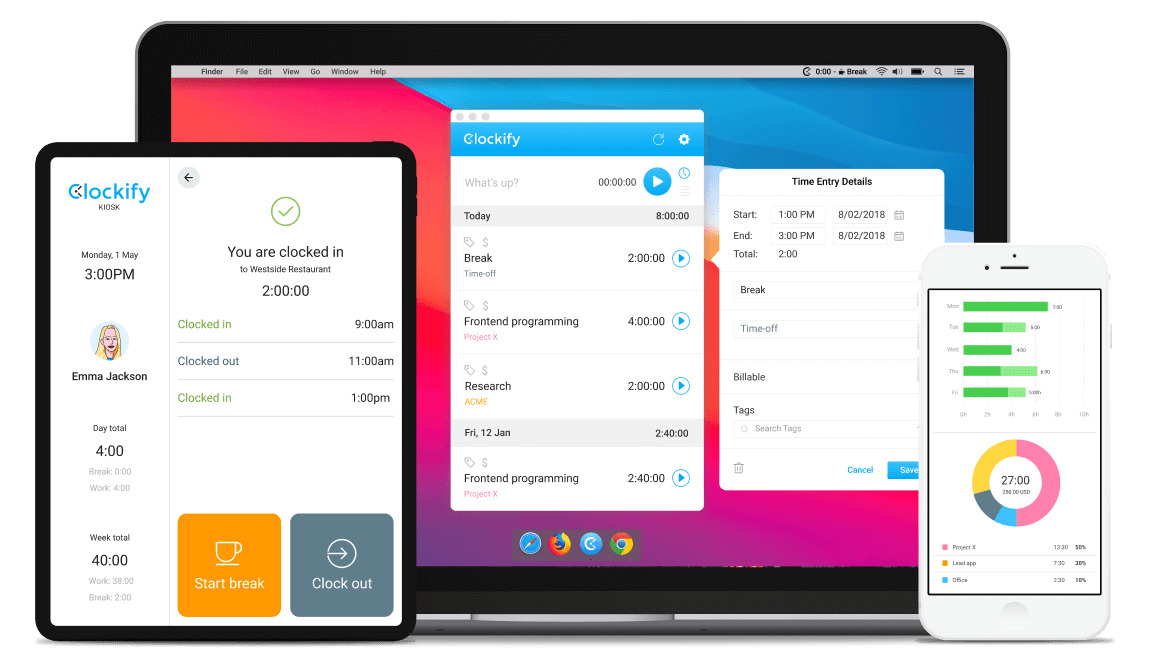 Step 4
Track time inside other apps
Install Chrome, Firefox or Edge extensions and a timer button will appear in your favorite web apps so you can track time more easily (Trello, Asana, Todoist, etc.).


Step 5
See who works on what
Dashboard shows you who works on what in real time. It also shows what was their last activity, and what they've worked on that day or week.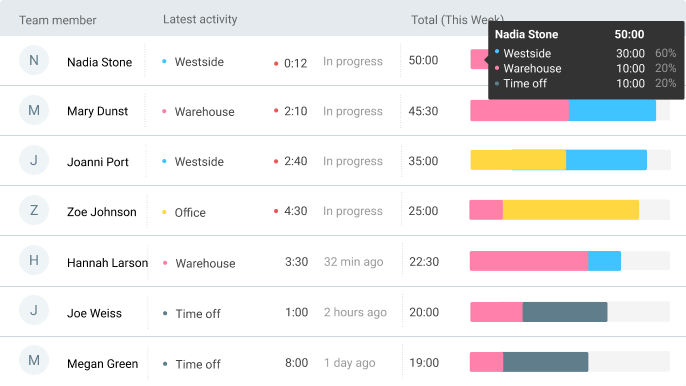 Step 6
Analyze data
In the web version, you can run a report, break down tracked time however you need, and save as PDF or in Excel.
Download PDF samples: Summary • Detailed • Weekly