Free Timer App
Clockify is the most popular clock timer app for tracking the amount of time you spend on projects, tasks, and various activities.
4.7 (4,492 reviews)
Clock timer app — What is it?
Timer clock apps help you improve your productivity and time management throughout the day by:
Keeping track of your hourly progress
Tracking breaks and reminding you when breaks are over
Tracking your activity
Categorizing your tasks by chronological order
No matter who you are and what you do, you'll benefit from having an online tool to help you achieve your goals in a workweek.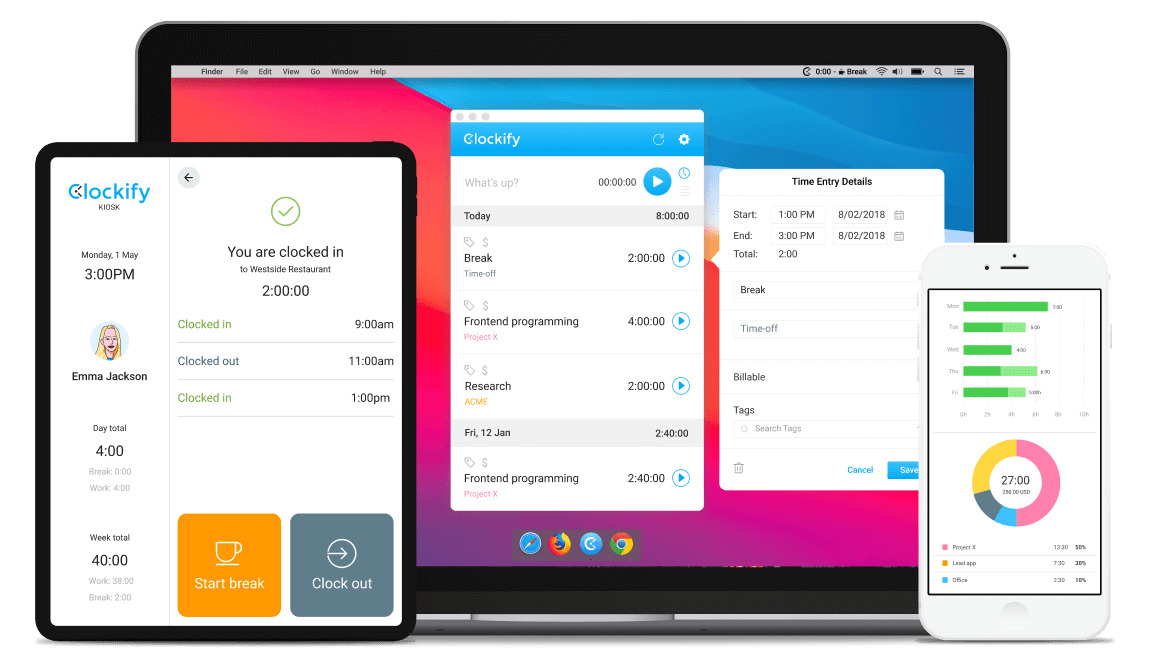 How does the Clockify timer app work?
Tracking time with Clockify is incredibly easy and intuitive — log in, start the timer, and let the app do its job. Still, let's go over the steps to see the exact method you'll be using with Clockify.
Step 1
Create an account
Getting started with Clockify is extremely easy. Download the apps for mobile and desktop, sign up and log in — you can sign up directly through your Google account.
Step 2
Start timer
Type what you're working on and start a timer with one click or tap. Even as the timer is running, you'll be able to edit the time and the name of the project.

Step 3
Stop the timer
Once you're finished, you can categorize time by project. When you start working again, start a timer for the previous activity with one click and carry on from where you left off.

Step 4
Run reports
See what you've worked on, broken down by day and project. You'll also be able to see the amount of time you and your team needed to finish tasks, time categorization by departments, and sheets of the overall time consumption in a day, week, or month.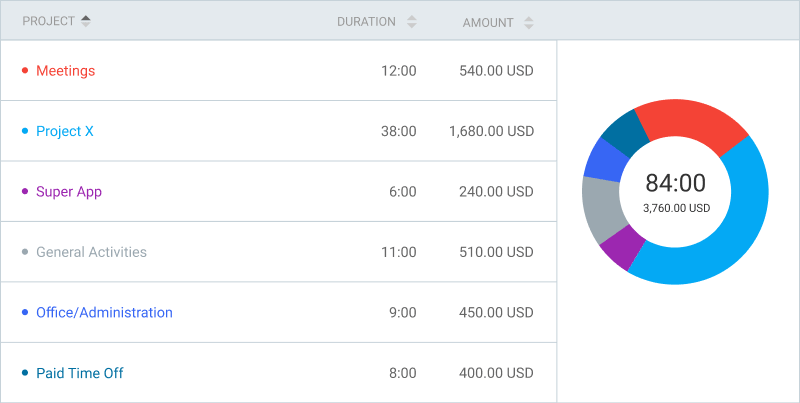 Free timer features
Insanely simple
Start a timer with just one click or tap.
Works everywhere
Track time via web, or in a desktop and mobile app.
Works offline
All offline tracked time will get synced once you are online.
Dashboard
Check how productive you were that day at a glance.
Export data
Save all your tracked data in CSV, PDF, or Excel file.
Billable hours
Enter hourly rates to your billable hours calculated.