Free Timer App
Clockify is the most popular free timer app for tracking how much time you spend on activities.
Available for web, desktop, and mobile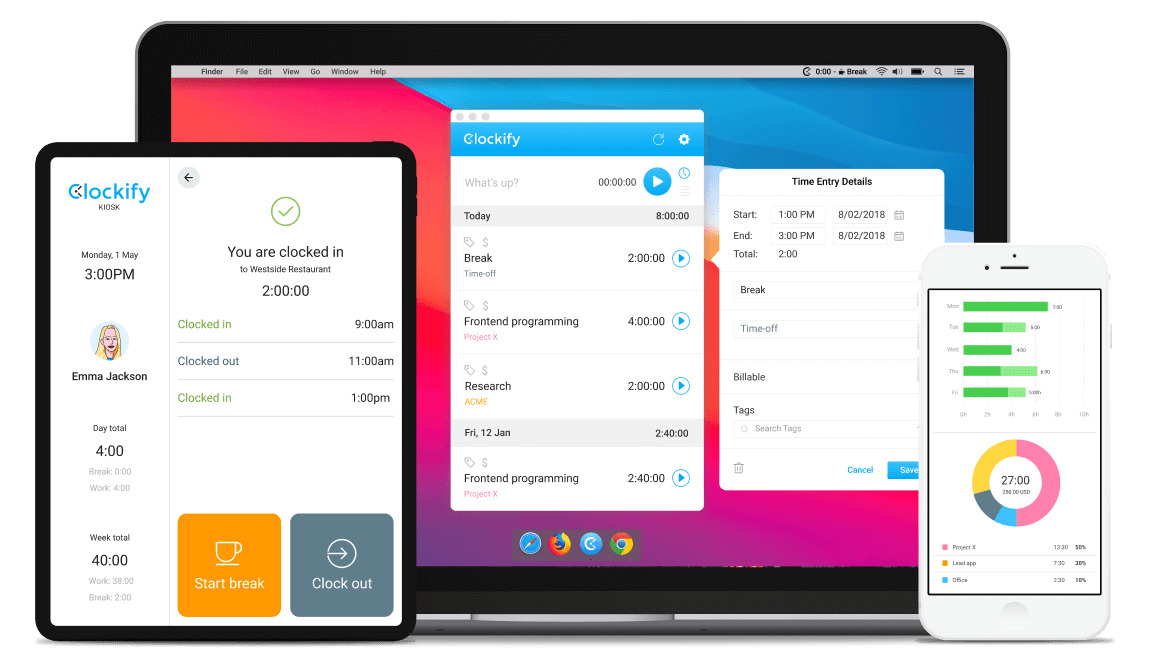 How the timer app works
Step 2
Start timer
Type what you're working and start a timer with one click or tap.

Step 3
Stop the timer
Once you're finished, you can categorize time by project. When you start working again, start a timer for a previous activity with one click

Step 4
Run reports
See what you've worked on, broken down by day and project.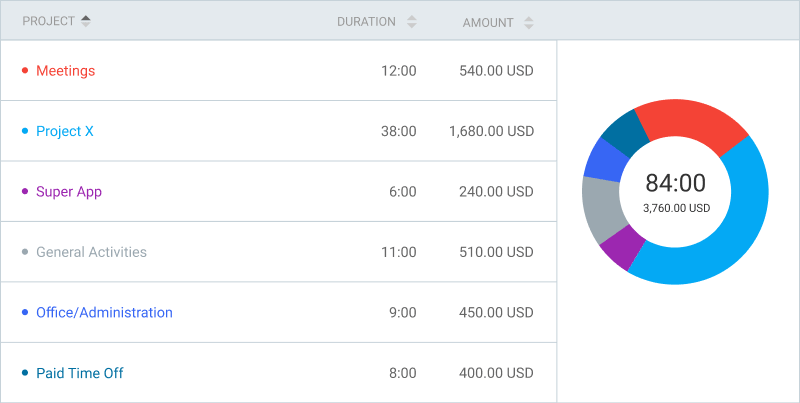 Timer feautures
Insanely simple
Start a timer with just one click or tap.
Works everywhere
Track time via web, or in a desktop and mobile app.
Works offline
All offline tracked time will get synced once you are online.
Dashboard
Check how productive you were that day at a glance.
Export data
Save all your tracked data in CSV, PDF, or Excel file.
Billable hours
Enter hourly rates to your billable hours calculated.