Free Activity Log App
Simple online app for tracking your daily activity. Log time you spend on activities and improve your productivity.
4.7 (4,492 reviews)
What is an activity tracking app?
As the name suggests, an activity tracker/daily log app serves the purpose of keeping tabs on your online activity across the web and apps in order to help you improve your productivity. Clockify does this by:
Informing you of the time you spent doing certain tasks
Letting your organize your daily schedule
Reporting your weekly progress
Reminding you to take breaks
Alerting you when you're inactive
Creating detailed and accurate time entries
How to use Clockify — the work activity log app?
Logging in and starting the timer takes seconds, and from there, Clockify takes over — no more dealing with time cards and extensive timesheets. Here's a quick rundown of how the process works.
Step 1
Create a Clockify account
Use your Google account to sign up for free and start logging time.
Step 2
Download the time tracker app
Clockify is an online daily tracker app that works across all devices and synchronizes your progress with the Clockify account.
It runs on Windows, Mac, Linux, Android, and iOS, but it's also available in the form of browser extensions for Chrome, Firefox, and Edge.

Step 3
Track daily activities
When you begin working, use the timer to start logging time with the work log app or use the shortcut — it'll run automatically in the background.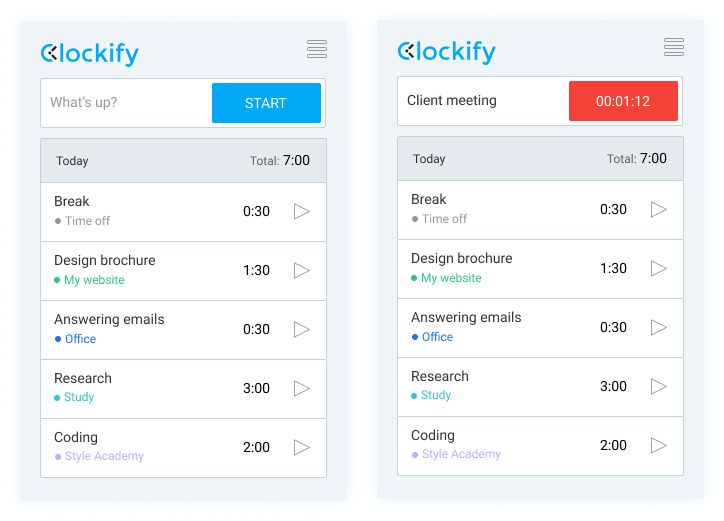 Step 4
Manually log activity
If you don't use the timer (or forgot to start it), you can manually enter what you've worked on.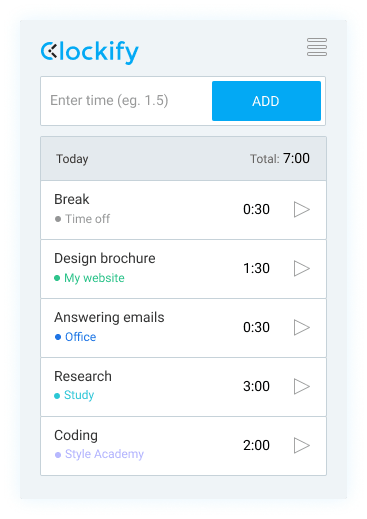 Step 5
Categorize time
You can categorize time by project and tag so you can analyze where you spend time — compare your time entries, see what tasks take up the most time, and find ways to improve your productivity with the activity tracking app.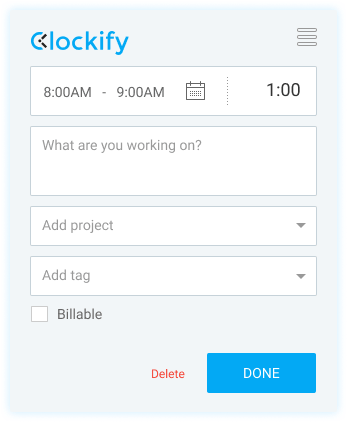 Step 6
Analyze activities
Open the Dashboard to see your most tracked activities and where you spend the most time.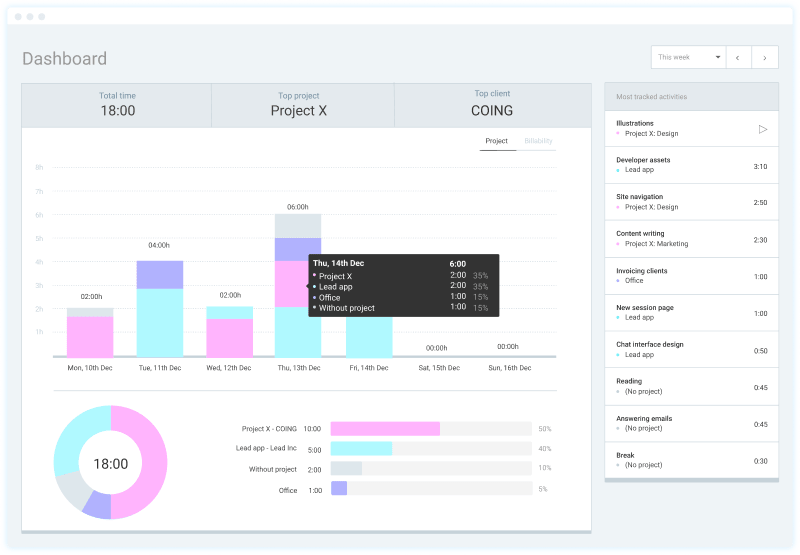 Step 7
See on-field user activity
Track user activity while they're clocked in outside. See who has their timer running, their daily routes, and clocked hours.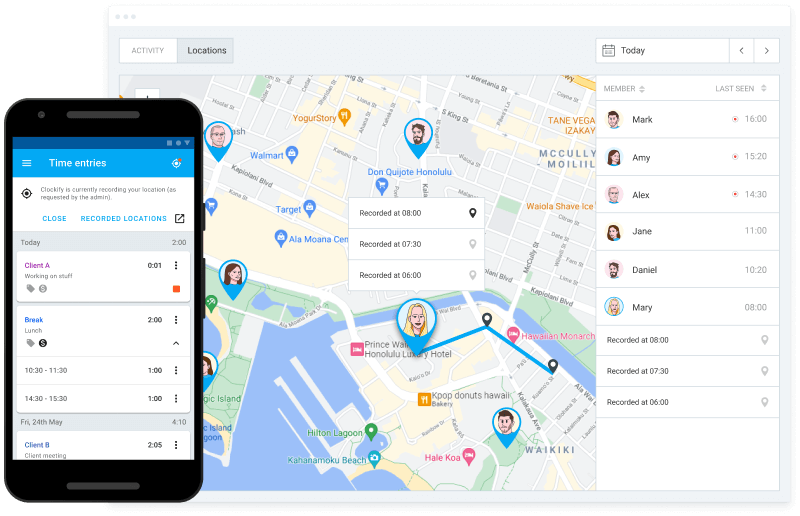 Step 8
See and export daily work log
Detailed report lets you see all your activity in chronological order, which you can export as PDF, Excel or CSV.
If you want to see daily user arrival and departure times, total tracked work hours, overtime, and breaks, just switch to the Attendance report and analyze user activity.