CUSTOMER STORY
Catie Fenn
How Clockify helped ex-lawyer, now life coach, Catie Fenn, reassess her habits and achieve a work-life balance.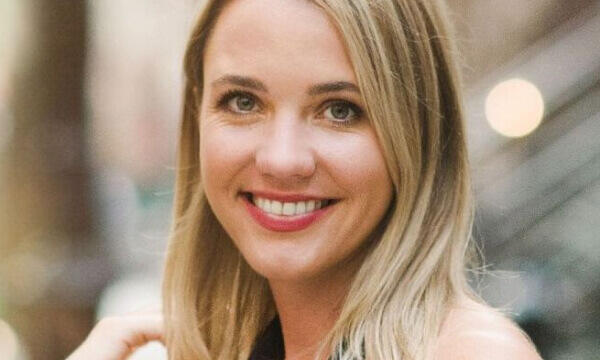 Intro
Catie Fenn was a successful lawyer before she decided to transition to being a full-time entrepreneur.
Currently, she is a life coach, a soul guide, a course creator, and a speaker.
Apart from offering mentoring services, Catie leads workshops and organizes retreats.
The main goal of all of Catie's work is to help people boost their personal development and leverage the power of self-reflection to develop healthier habits.
Industry
Law, Mentoring, Coaching, Course creation
Location
New York, United States
Most used features
Timer, Manual time entry, Calendar view
Challenges Catie Fenn faced
Before Catie started tracking her time, as she explains, she wasn't aware of the lack of a work-life balance in her life.
As a classic overachiever, the demands she had to meet while practicing law would often result in Catie overworking.
The stress and anxiety led her on a familiar path — spending most of her free time indulging in distractions (social media, Netflix, etc.) That also meant she wasn't dedicating enough time to some of her highest-value activities.
Simply put, Catie was struggling with being in charge of her day and priorities.
Solutions Catie Fenn found with Clockify
As Catie points out, Clockify helped her manage her time in a better way and ultimately achieve a work-life balance.
Whenever she needs to fully focus on a task, starting a timer works wonders for Catie, as she explains. After completing her more creative tasks, she enters the time manually, to keep track of how much time she spent on each activity.
Clockify's calendar view provides Catie with a clear overview of her past activities, so she's become more aware of where her time is going. Visualizing her schedule helps Catie understand her habits — which is great for self-reflection, she adds.
"With Clockify, as I started tracking my time just for one specific area of my life, all of a sudden I became so much more aware of other areas of my life. Ultimately, the more that you're tracking your time, the more that you can spend time doing things that you actually like doing — which leads to so much fulfillment."
Who would Catie Fenn recommend Clockify to
and why?
As a life coach, Catie recommends Clockify to everyone who wants to work on personal development and achieve a work-life balance.
While leading workshops for law firms, she mentions Clockify as a must-download app — because it allows separating billable from non-billable hours.