CUSTOMER STORY
Julmar Grace Locsin
How Clockify helped Julmar Grace Locsin mentor freelancers around the world.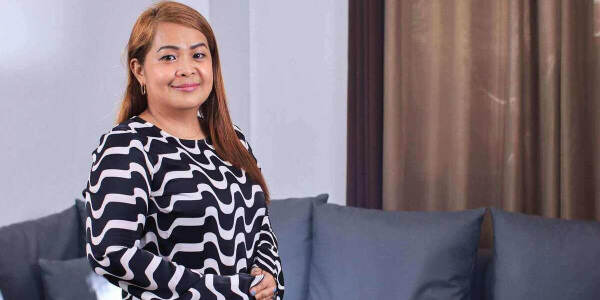 Intro
Julmar Grace Locsin is a freelancing thought leader and the founder of Surge Marketplace — a one-stop marketplace that offers guidance and courses for aspiring entrepreneurs and freelancers.
By combining digital marketing, education, and business into one, Grace and her team managed to create a safe haven for freelancers that want to share their ideas with the world and connect with employers.
Industry
Digital marketing and entrepreneurship
Size
28 employees
Location
Davao City, Philippines
Most used features
Timer, PTO & Vacation tracker, Timesheets
Challenges Julmar Grace Locsin and her team faced
The first challenge Grace and her team had to face was getting people acquainted with modern-day technological solutions to time tracking. Also, as Grace points out, the hardest part to deal with once Surge Marketplace found success was scheduling projects and teams.
However, before finding out about Clockify, improving her team's overall time management was her number one priority.
Solutions Julmar Grace Locsin found with Clockify
In terms of getting people familiar with new technologies, here's what Grace had to say:
"People that we're training are from the streets and have little to no tech experience and expertise when it comes to using apps, but Clockify turned out to be convenient for them, even if they're first time users."
Luckily, by incorporating Clockify into their work culture, everyone managed to keep track of their tasks and projects.
When it comes to trusting her team and improving their overall time management, Grace says that having Clockify to fall back on has truly helped shape the relationship between her and her employees.
"It truly helps us settle into a trust-based relationship, as far as I can tell. I have this tool to monitor what you're working, and I know you're not just browsing through social media and wasting your work hours, and therefore, I have full confidence in you."
Who would Julmar Grace Locsin recommend Clockify to and why?
Julmar highly recommends Clockify to businesses of all sizes, but points out that freelancers might get the most use from it.
Any help is appreciated in business, whether it's asking a colleague for advice or using a software to help you manage your time.
Read more about Julmar's story to success and experience with Clockify here: