CUSTOMER STORY
Keen Ltd
How Clockify helped Keen Ltd, a full-service web development and advertising agency, obtain the most accurate performance data.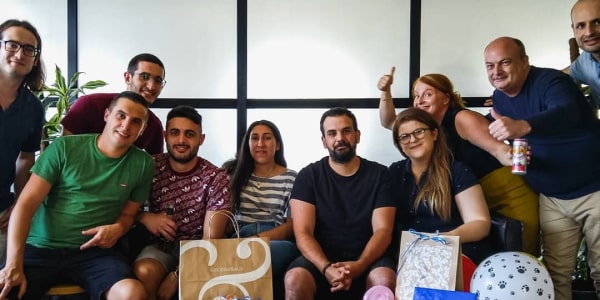 Intro
Keen Ltd is a full-service web development and advertising agency that offers a vast range of services: Advertising, Branding, Web design, Development, SEO, and Link building.
They also provide companies with tailor-made strategies and help them grow their businesses by transforming their digital presence.
Size
50 employees
Industry
Marketing and web development
Location
Malta
Most used features
Reports
Challenges Keen Ltd faced
The two main challenges Keen Ltd had to tackle include:
Obtaining the most accurate data that reflected the time their teams spent on projects and internal tasks, and
Struggling with the software they initially used for time tracking (which caused additional challenges for their creative team).
"As a creative agency, the most valuable asset is the time of our creative team — we must treat this with utmost care."
Solutions Keen Ltd found with Clockify
Carolin Hyzyk, Director & Head of Business Development at Keen Ltd, claims that Clockify's detailed time reporting system helped them break down the data necessary to charge their clients and assess their team's performance.
"Clockify's Reports feature is very handy and practical. It helps our Project Manager analyze how long certain jobs took — analyze per project, per team member, and per task over any time frame needed."
Who would Keen Ltd recommend Clockify to and why?
Carolin from Keen Ltd recommends Clockify to all companies that need to tackle multiple projects and tasks simultaneously:
"As a team, we believe that Clockify is good for any firm that juggles various accounts — as it will help them review internally if they are making profits on certain projects or tasks and where they can improve."