CUSTOMER STORY
Taz Zammit
How Clockify helped content creator Taz Zammit skyrocket her social media business and free up more personal time.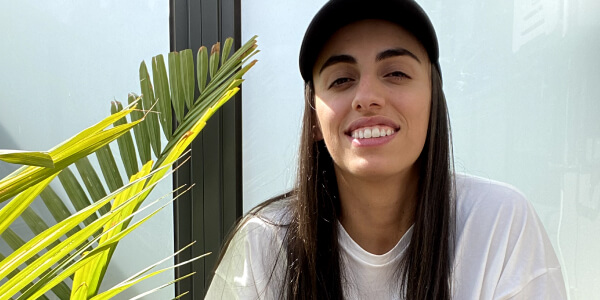 Intro
Taz Zammit is a social media influencer and popular TikToker from Australia. Together with her girlfriend Alessia, Taz runs the TANDA VENTURES company and the associated TikTok account with nearly 600,000 followers.
Through various platforms, Taz and Alessia have created a safe space for the LGBTQIA+ community. They do this via live events and other exciting online projects.
Size
3 employees
Industry
Content creation & social media
Location
Melbourne, Australia
Most used features
Project scheduling, Tags, Time tracker
Challenges Taz Zammit faced
Filling out Excel spreadsheets to track progress was a nightmare for Taz and her previous company. If that wasn't enough, they had to figure out how to work with employees in different time zones too.
For example, her former boss never knew when people were available for team collaboration — or when they were online. In other words — team members weren't in sync.
As a result, Taz's former team would often let things fall through the cracks.
On a personal note, she often struggled to find time for personal goals, like exercise.
Solutions Taz Zammit found with Clockify
At first, tracking work productivity didn't come naturally to Taz, but then she stumbled upon Clockify. Soon after, Taz used Clockify to keep tabs on every aspect of her own and her team's work.
For example, she is way more productive and achieves her financial goals easier with the time tracker feature. Just as importantly, discovering Clockify helped her team become more connected.
"We moved into using Clockify for just when everyone was online — just hit the button, write in what you're working on, just so that the people in the business can see."
On the personal side of things, Clockify allows Taz to plan personal goals, like running a marathon. In the app, she can now track every run or get a better picture of time spent on any other personal tasks at hand.
Who would Taz Zammit recommend Clockify to
and why?
In her LinkedIn post praising Clockify, Taz mentions that she tracked a total of 1,347 hours over a single year via the app.
With so much editing, recording, and posting on social media, Taz thinks Clockify is the perfect match for people in her niche.
"I'm a creator, so I would recommend it to social media creators, but it really could be for any industry because you can track anything."
Ultimately, Taz believes that anyone can benefit from Clockify's powerful project scheduling and time-tracking features.
Read full post → How TikToker Taz Zammit uses Clockify to be productive
Watch full interview → How TikToker Taz Zammit uses Clockify to be productive