CUSTOMER STORY
Workflow Queen
How Clockify helped entrepreneur Alyssa Lang and her team, integrate time tracking with all their daily tasks.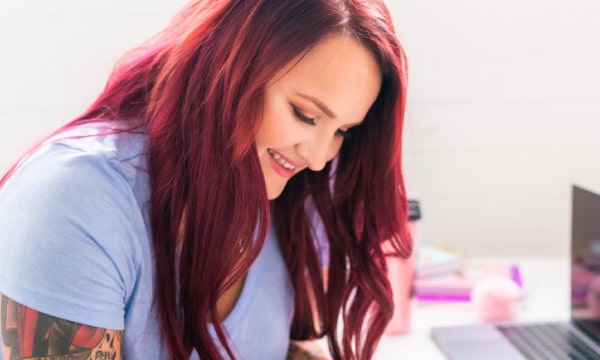 Intro
Alyssa Lang — aka the Workflow Queen — is a full-time educator and Asana Certified Pro. She and her team help bookkeepers and accountants learn how to be better at time management, prioritize tasks, and learn the tricks of scaling their practice the smart way.
Alyssa also teaches her students how to use specific processes and tech to save time on daily work.
Size
3 employees
Industry
Education for bookkeepers and accountants
Location
US
Most used features
Tags, Integrations
Challenges Workflow Queen faced
Alyssa was struggling with the tool she was using before Clockify because its interface wasn't what she wanted. In addition, the tool in question was missing some time tracking features Alyssa needed.
Solutions Workflow Queen found with Clockify
Alyssa has been using Clockify since 2020. What she and her team like about Clockify are the ease of use and simplicity.
Moreover, Clockify integrates well with Asana, which is crucial for Workflow Queen's daily routine, since they use Asana for task management. Apart from this integration, Workflow Queen team members use Clockify's timer with web-based apps like Google Docs or Sheets.
"We integrate Clockify with Asana and it's… "chef's kiss". It's so good. It's so helpful, because we use Asana to tell us what to do throughout the day, and when you can just start the timer right from there, it's such a time saver. Plus, it's easy to remember to track your time — because it's right there."
Who would Workflow Queen recommend Clockify to and why?
The Workflow Queen team believes that entrepreneurs and businesses should track their time at least for 30 days.
Then, they should analyze the data to get a realistic image of their workflow.
Finally, depending on the results they get, entrepreneurs will know if they spend too much time on tasks that cannot be billed, which means they have less time to get new clients. Therefore, entrepreneurs will be able to think of their next move — the move that will help them improve their workflows.