Free productivity tracker
Clockify is a free productivity app that lets you track how many hours you and your employees spend on activities. Analyze time usage and export data as a timesheet.
Available for web, desktop, and mobile
Tracking productivity with Clockify
Being able to see what you've worked on during the week helps you establish the value of your time. Clockify lets you easily capture the hours you spend on each project and activity, and then analyze where it goes.
Step 1
Track time with just one click
When you start working, start a daily timer with one click. When finished, stop it. You can categorize time around projects and use tags for more advanced organization. You can track time online from your browser, or from your iPhone/iPad, or Mac.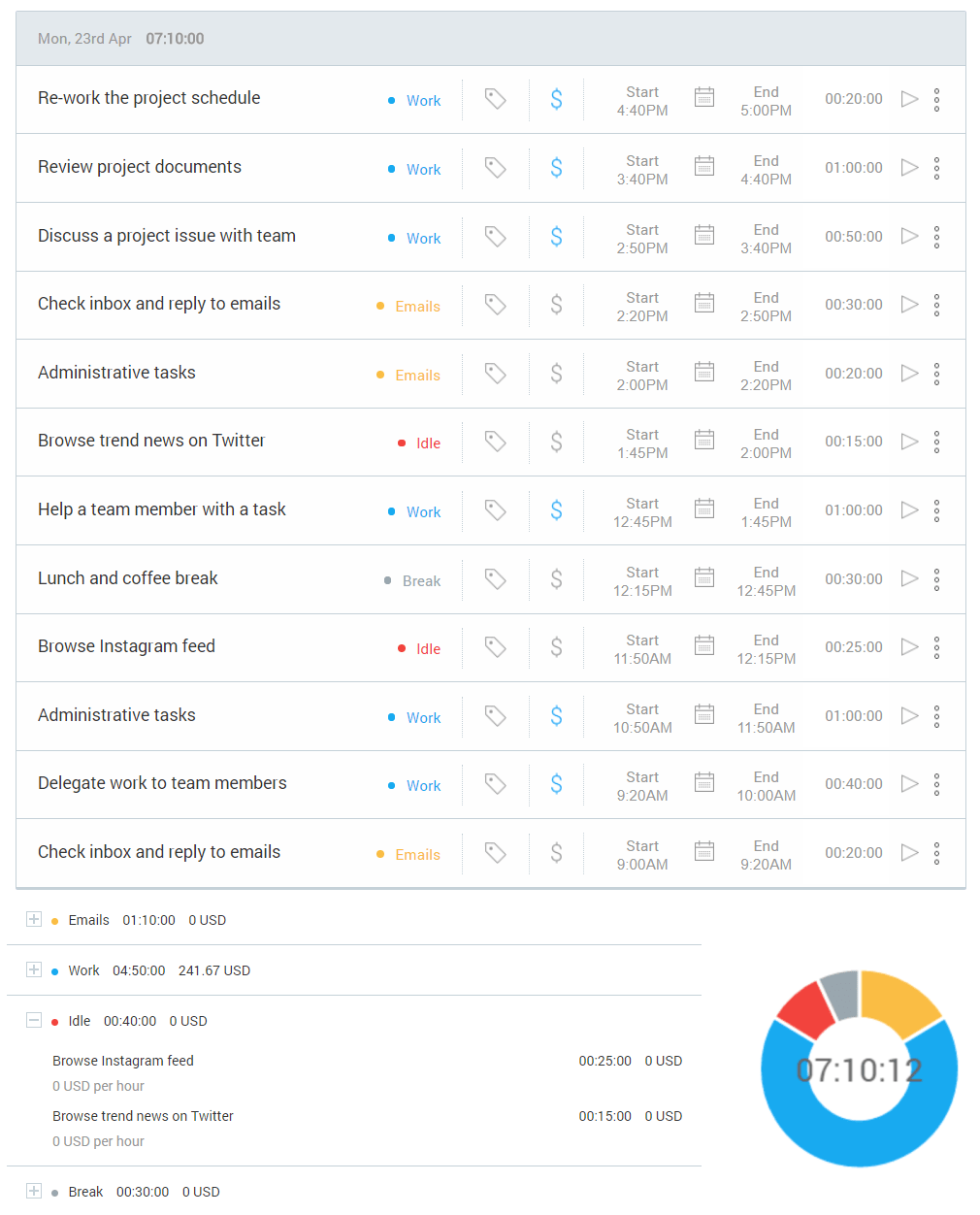 Step 2
Run visual reports
Clockify breaks down all the data and helps you answer "How much time do I really spend on projects?" by showing you a summary time usage report. With it, you can gain valuable insights into your productivity and habits, and improve your time management skills.
Use the reports to analyze out how many hours a day you spend on productive work. The report can even calculate your billable hours based on the data you've tracked.
Step 3
Export timesheet data
You can use the time you've tracked for payroll. Simply track time using Clockify and then export the data and send it to your clients or managers.