Free productivity tracker
Clockify is a free productivity tracking app that lets you identify where you spend time and better manage time.
Available for web, desktop, and mobile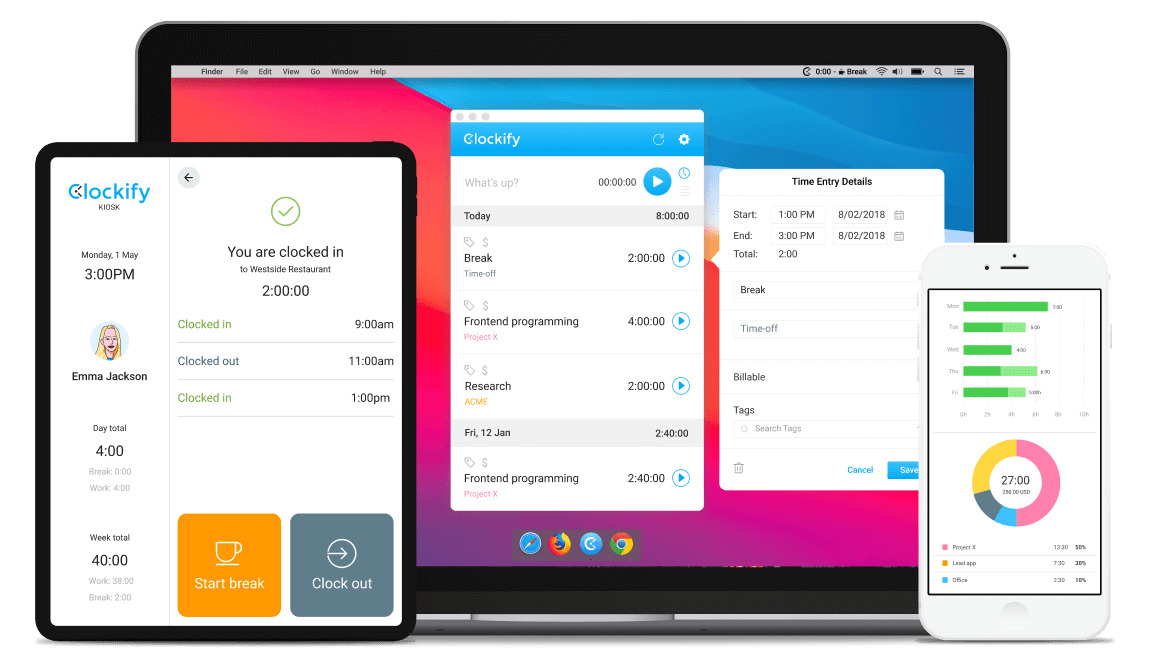 How to track productivity with Clockify
Step 1
Create Clockify account
Step 2
Download time tracker app
Clockify is an online time tracking app that works across devices.

Step 3
Start the timer
When you start working, start the timer with one click (or via a shortcut).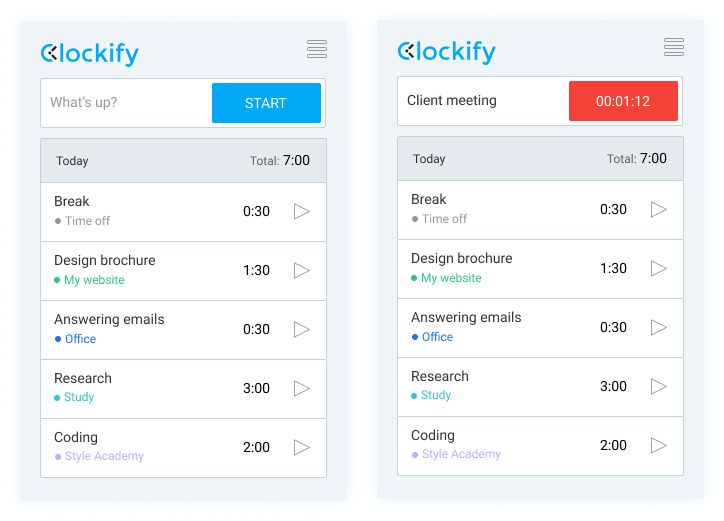 Step 4
Categorize time
You can categorize time by project and tag so you can better analyze where you spend time later.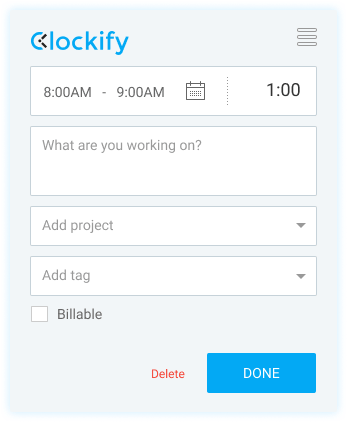 Step 5
Analyze time
Open Dashboard to see your most tracked activities and where you spend the most time.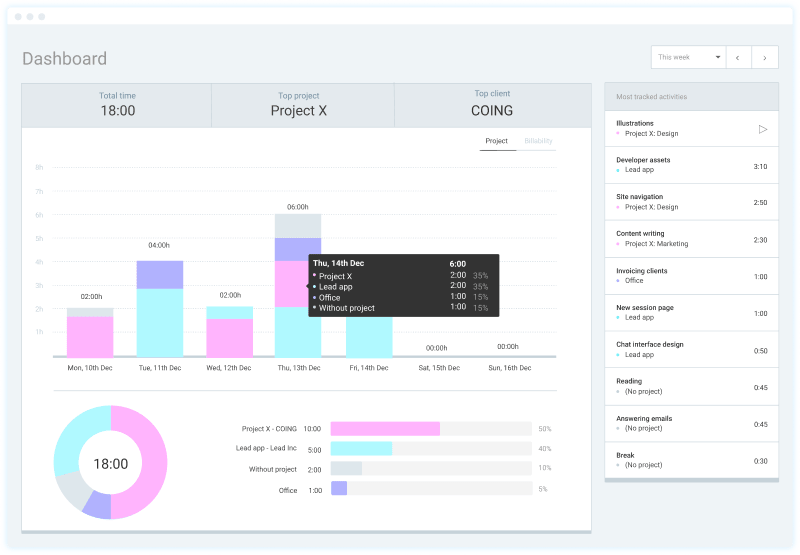 Step 6
Continue timer with one click
Continue timer for an activity by clicking on the entry in the list.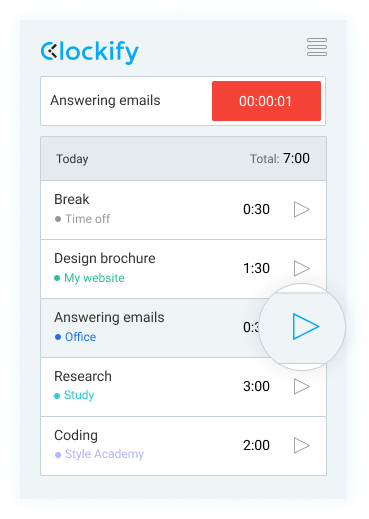 Step 7
Track time inside other apps
Install Chrome or Firefox extension and a timer button will appear in your favorite web apps so you and your team can track time more easily (Trello, Asana, Todoist, Gmail, Google Calendar, Google Docs, etc.).



Step 8
Enable productivity features
Pomodoro timer: Work in time blocks with breaks.
Reminders: Receive a notification when you forget to start the timer
Idle detection: Discard inactive time that you've spent away from the computer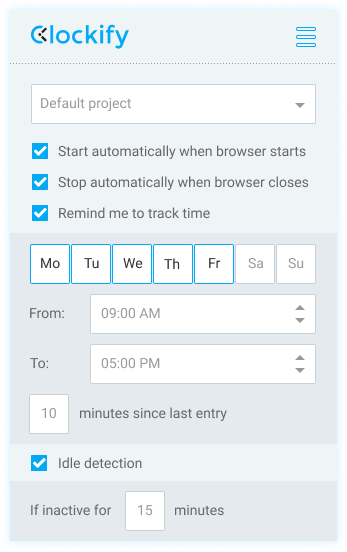 Productivity tracking features
Shortcuts
Start and stop timer from anywhere by pressing Ctrl+Shift+U.
Automatic sync
Start timer on web and stop it from your phone.
Completely free
All time tracking features and unlimited users, for free.
Integrations
Start timer within other productivity web apps.
Track from text
Select any text and start timer for it from right-click menu.
In-depth reports
See time broken down by period and activity.
Idle detection
Remove time you've been inactive or away from computer.
Automation
Automatically start/stop timer when X happens.
Reminders
Get notifications when you forget to track time.