QuickBooks Time Tracking Integration
Track time using timer or timesheet with your team, and send time to QuickBooks for payroll and accounting.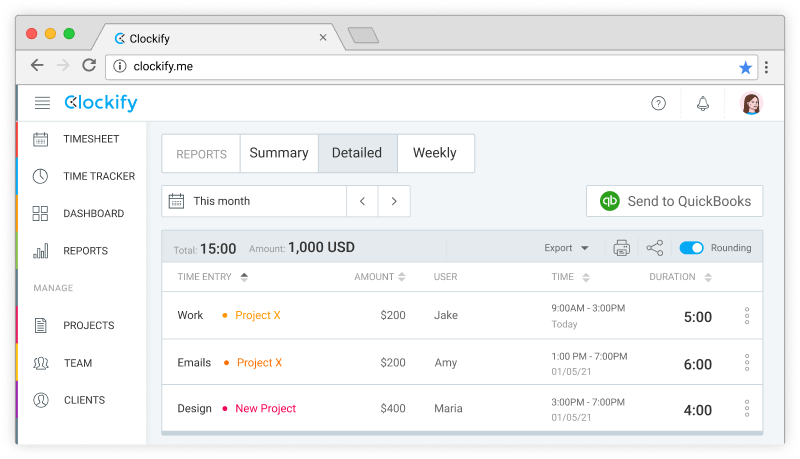 How to track and send time to QuickBooks
Step 1
Create Clockify account
Step 2
Invite team
Add team members to your Clockify account so they can track time and fill timesheets.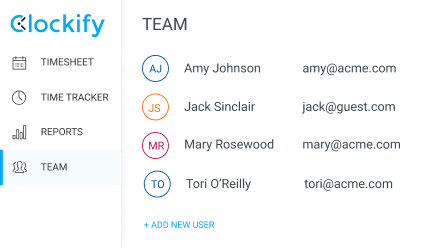 Step 3
Connect QuickBooks
Go to Settings > Integrations, connect your QuickBooks Online account, and allow Clockify to send time.
QuickBooks integration is a paid feature, which you can test out by activating free trial.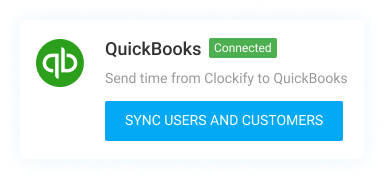 Step 4
Sync users and customers
Map out users and customers, and create what's missing with one click.
Map and sync existing users between Clockify and QuickBooks
Create missing user in QuickBooks based on Clockify users
Create missing project in Clockify based on QuickBooks customers
If you use parent/subscustomer heirarchy, QuickBooks parent will become Clockify client and QuickBooks subscustomer will become Clockify project.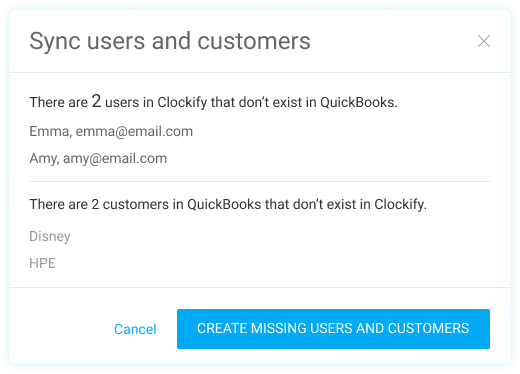 Step 5
Set rates
Set hourly rates for each employee, project, or task, and choose what's billable and what's non-billable.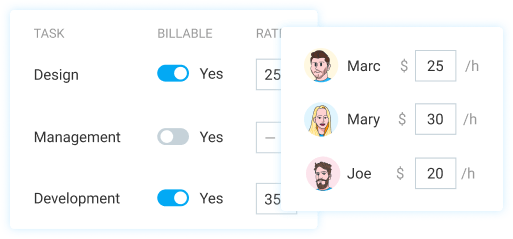 Step 6
Fill timesheets
You and your team can track time using a timer, or manually log your hours in a timesheet (via web, mobile, or desktop app).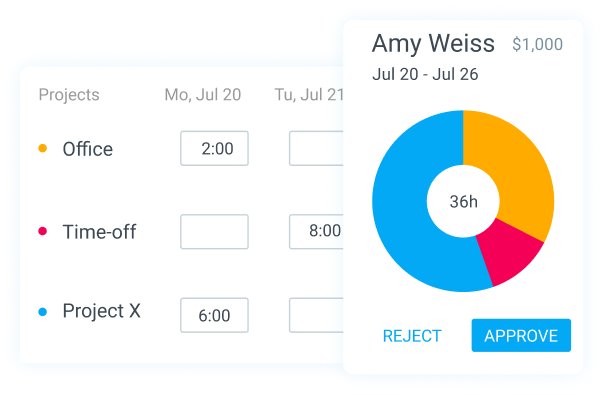 Step 7
Send time to QuickBooks
Run Detailed report, filter what you wish to send to QuickBooks, review data, round time (if needed), and send time with one click.