Free Billable Hours Calculator
Track billable hours, set hourly rates, and get your billable hours calculated automatically, which you can export as reports and invoices.
4.7 (4,492 reviews)
How billable hours calculator works
Step 2
Set up projects
Create projects, categorize them by clients, and create tasks on projects.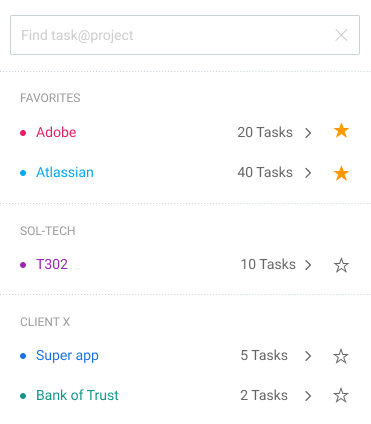 Step 3
Set hourly rates
You can set a different hourly rate for each project and task, and choose what's billable.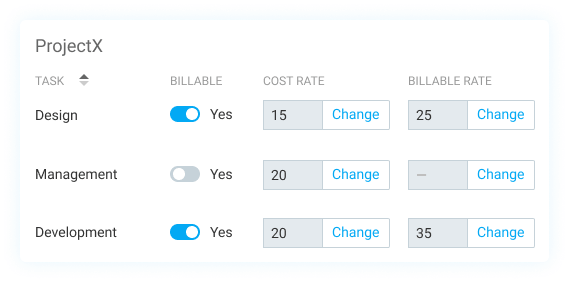 Step 4
Track time
Select an activity (client, project, and task), create a time entry for it, and make sure you've marked it as billable.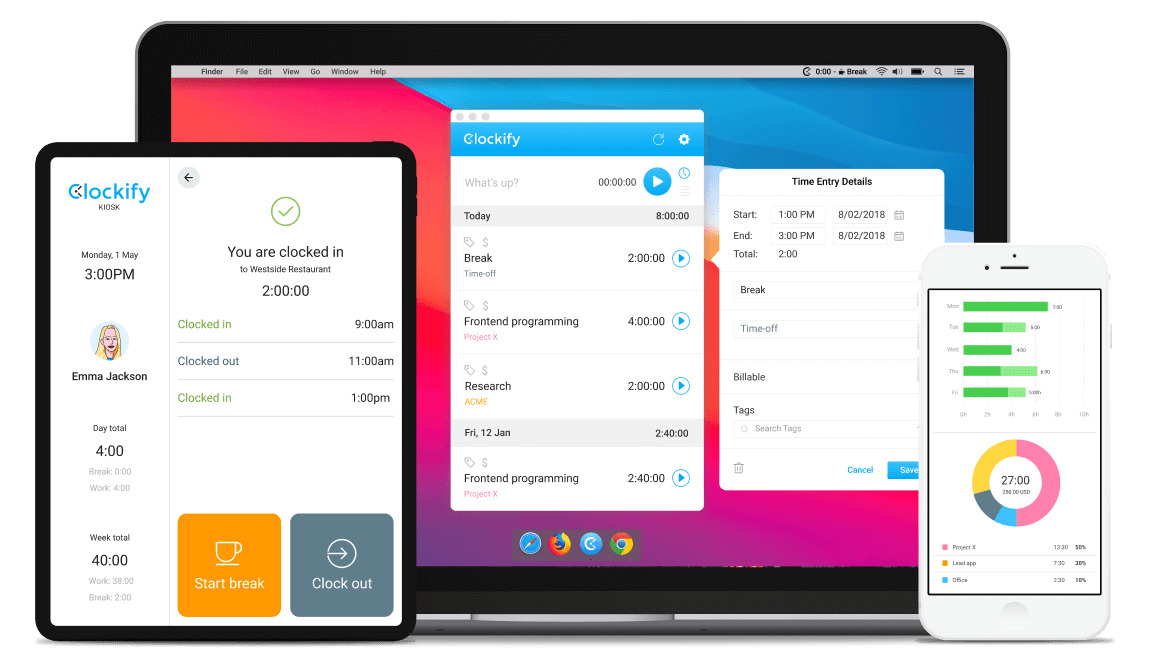 Step 5
Billable hours calculated in reports
You can run an online report to see how much money you've earned. When the time comes, export the report as PDF, Excel, or CSV, or share a link to the report with your client.
Download PDF samples: Summary • Detailed • Weekly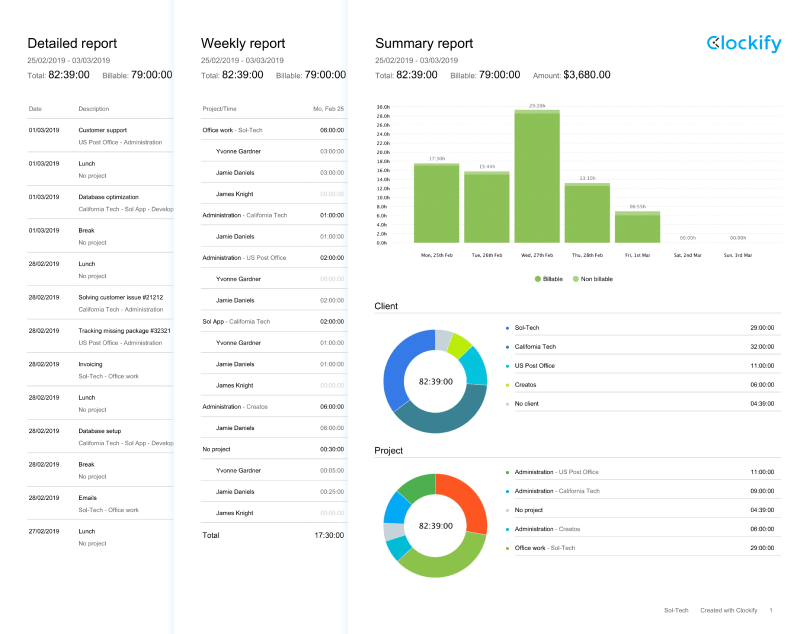 Step 6
Set budget and track progress
Set estimate in time or money for your client projects, choose if they reset each month, track progress, and get alerts when you're over budget.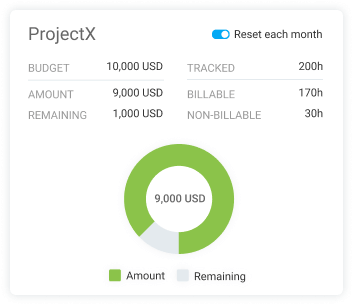 Step 7
Issue invoices
Create professional looking invoices from your billable hours and rates with just a few clicks.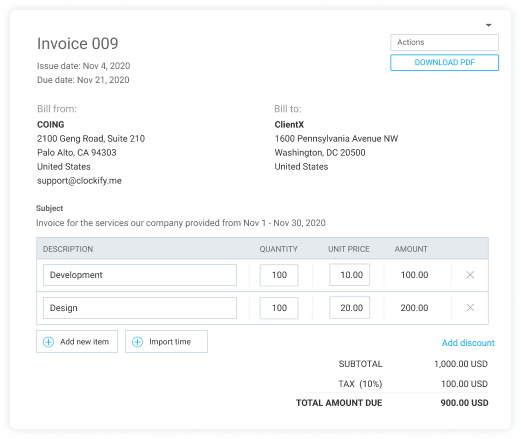 See how billable hours calculator works