CUSTOMER STORY
Rachael McDiarmid
How Clockify helped business owner Rachael McDiarmid simplify her work life.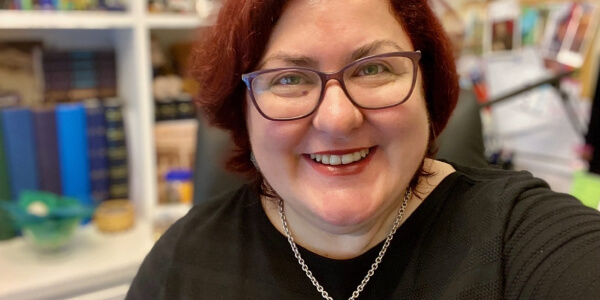 Intro
Rachael McDiarmid is a business owner who's been in the publishing industry for over 30 years. She is the Director of RM Marketing Services — a business providing outsourcing solutions and consulting services for authors, publishers, distributors, and library vendors.
Rachael is a book enthusiast and a lover of "all things academic." She also teaches the Book Marketing & Sales unit at the University of Sydney.
Industry
Publishing
Location
Sydney, Australia
Most used features
Time Tracker, Reports, Projects, Invoicing
Challenges Rachael McDiarmid faced
Before she came across Clockify and started using it in her everyday work, Rachael used to spend hours and hours in Excel and her calendar — trying to track the time she spent on client work so she could invoice her clients.
Solutions Rachael McDiarmid found with Clockify
Clockify allows Rachael to track the time she spends on tasks and projects easier than ever. With the help of Clockify's time tracker, she can start and stop the timer as she works or enter hours manually — whichever she finds the most convenient at the moment.
Thanks to Clockify's Projects feature, Rachael can accurately and easily track client work. Different Projects options — such as project budget tracking and alerts — help Rachael keep track of the project budget and make sure she doesn't go over it.
She also uses Clockify to report to her clients and do invoicing.
"Clockify does everything someone like me needs — from reporting to my clients to creating invoices and recording expenses."
Who would Rachael McDiarmid recommend Clockify to and why?
Rachael McDiarmid recommends Clockify to anyone with many different clients and projects who needs to know exactly how much time they're spending on them.
Reflecting on her own experience, Rachael recommends Clockify to business owners, freelancers, and basically anyone who needs help with time tracking but also with reporting and invoicing:
"I was speaking to someone the other day who's starting up their own business. As they are working with lots of different people and have been looking for an easy way to manage reports and invoices, I said to them — 'You've got to get this app. It will make your life so much easier!'"
Read full post → How Rachael McDiarmid uses Clockify for time tracking and invoicing