Free Time Clock App
Online time clock app for work. Clock-in and clock-out using a timer, fill timesheets, track attendance, see who works on what, and export data for payroll and billing.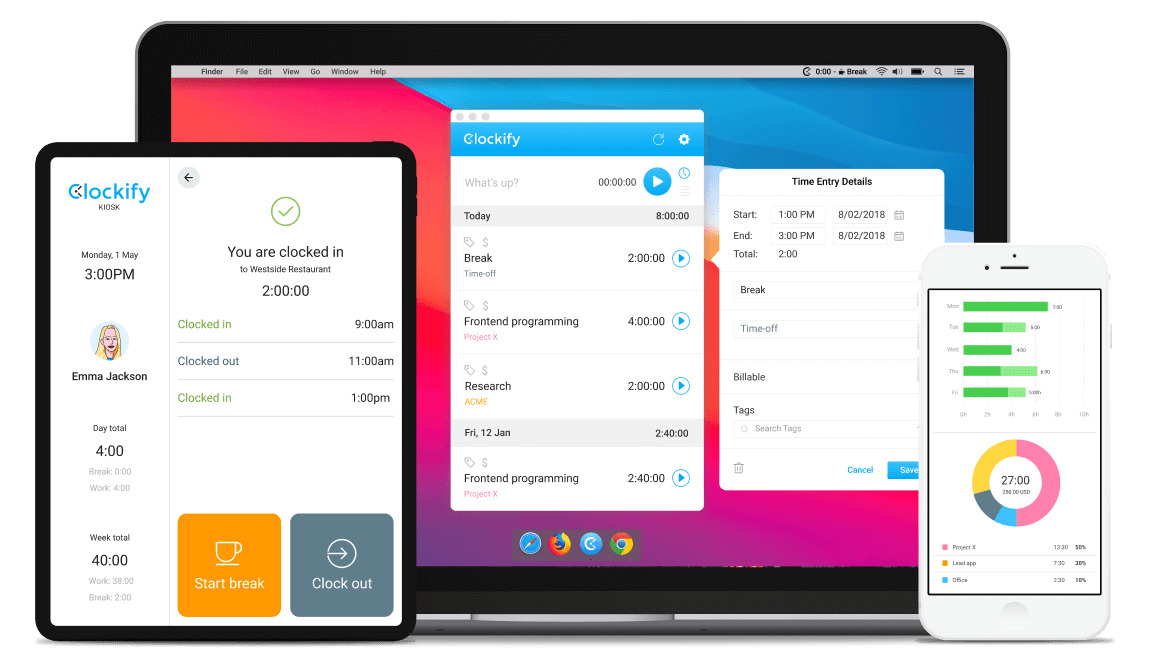 Super simple and efficient kiosk
Works anywhere
No special equipment needed. Works on any internet-connected device.
Quick setup
No installation required. Setup takes less than a minute.
Always reliable
No hardware issues, maintenance, or troubleshooting. It just works.
Low cost
Get started for free. Upgrades start from $0.99 per user.
Easy to use
Clock in and out in a couple of steps. No training required.
24/7 support
Contact us via email, chat, or phone. Response within 1h.
Time clock app features
With Clockify, you can turn any internet-connected device into a time clock. No more expensive hardware or paper time cards. Using Clockify is much easier than dealing with time cards, calculators, or cumbersome spreadsheets.
Your office and remote/offsite employees can clock in on their mobile phones or desktop computer using the Clockify time clock, and that way record their attendance and breaks. If someone forgot to clock in, they can add the missing time manually.
Clockify is a web app, but it can also work offline. When your internet connection goes down, you can use our iOS and Android app time clocks to keep tracking data at all times.
Clockify time clock let's you:
How time clock works
Step 1
Create Clockify account
Step 2
Invite your team
Invite an unlimited number of people to track time for FREE. Also, give manager roles so other people can help you manage projects and other team members.
Step 3
Track time
Each team member can install Clockify on their phone or access the app via a web browser. Then, they can clock in and out using a timer.
Step 4
See activity
See who's currently clocked in, what people worked on, and when was their last activity.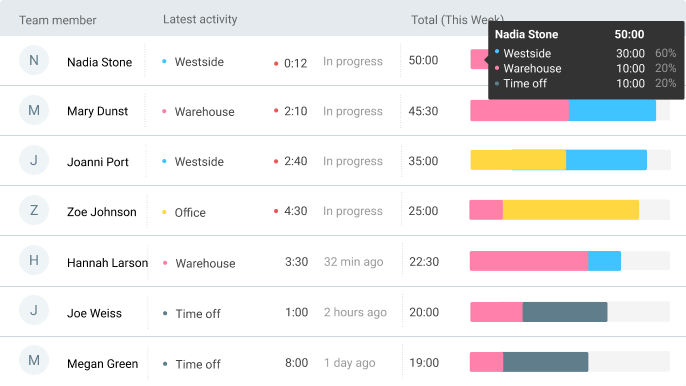 Step 5
Schedule work
See who's available, plan who works on what and when, and publish the schedule.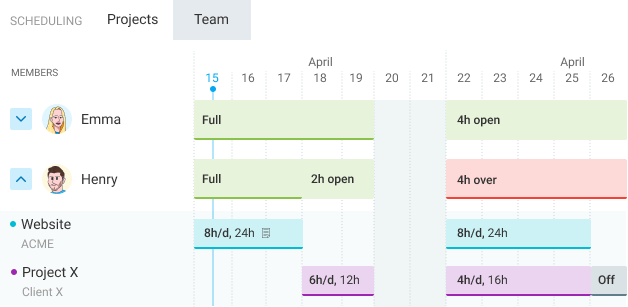 Step 6
Track attendance
See who clocked in and when, and how much time employees spent on work and breaks.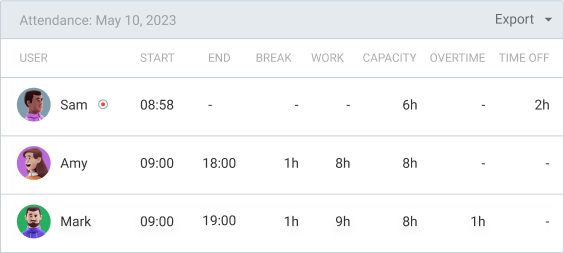 Step 7
Run reports
See your team's logged time broken down by week, month, or any custom period you need.
Step 8
Export reports
You can run an online report and break down time by day, week, user, activity, and more. Later, you can export data as PDF, Excel, and CSV
Download PDF samples: Summary • Detailed • Weekly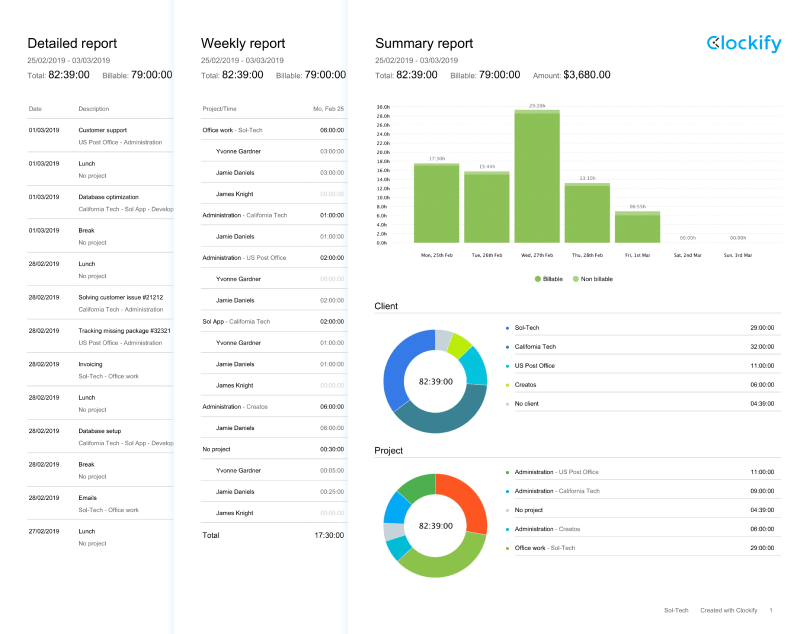 Step 9
See GPS locations
Track the location of your mobile workforce by seeing current or last known locations of your onsite field workers, as well as all the previously visited worksites.