Work Management System
Simple and free work management system and software. Manage tasks and work hours, eliminate paperwork, control costs, and increase productivity.
4.7 (4,492 reviews)
What is a work management system?
Work management system helps employers gain insight into their team's work and the ways they can improve overall productivity. It helps them to:
Plan work
Manage employee time
Control labor costs
Improve efficiency
A great work management system automates processes, eliminates paperwork, and cuts tedious tasks, thus allowing employees to focus on getting things done.
What is Clockify and why does your team need it?
Clockify is a modern work management software that lets you and your employees enter work hours and run detailed work reports online.
Clockify streamlines:
You can eliminate paperwork and manage time across hundreds of spreadsheets.
Why do you need Clockify?
An employee logs in, selects what they are working on, and enters the time. Then, a manager immediately sees the time in reports and exports the data.
With Clockify, you can track:
Attendance and PTO
Who worked on what
How much time was spent per activity
How much money each project brings or costs
The amount you need to pay your employees or bill clients
How to manage work with Clockify?
Tracking time and delegating work is incredibly easy with Clockify. All features are intuitive and require no previous training. Here's a rundown of the process.
Step 1
Create a Clockify account
Use your Google account to sign up for free. Simply log in with your Google credentials and you're ready to move on to the next step.
Step 2
Set up tasks and projects
Create projects, categorize them by clients, create tasks on predetermined projects, and assign them to your team. Then, all your employees have to do is choose a project/task and start the timer.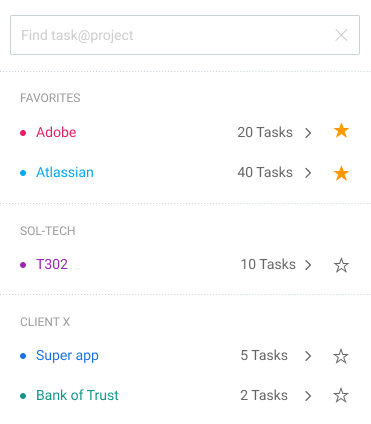 Step 3
Invite your team
You won't be alone in your workspace since this free work management software allows you to invite an unlimited number of colleagues and employees to join you.
Step 4
Employees enter hours in a web timesheet
Each team member gets their own timesheet where they can select what they worked on and log how much time they spent on it.
Employees can also track hours using an app
Utilizing Clockify's apps across all platforms has great benefits, such as idle detection and break alerts.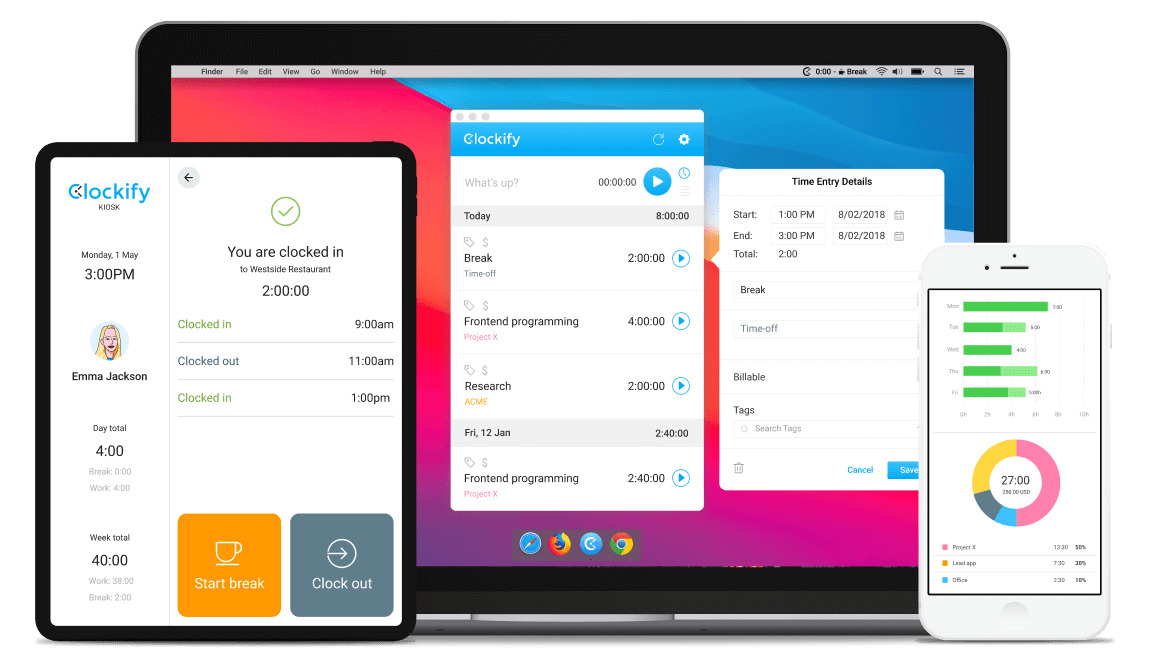 Step 5
See who works on what in real time
Weekly report shows you who logged how much time each day in the week. If people forget to log time, Clockify can automatically send them reminders.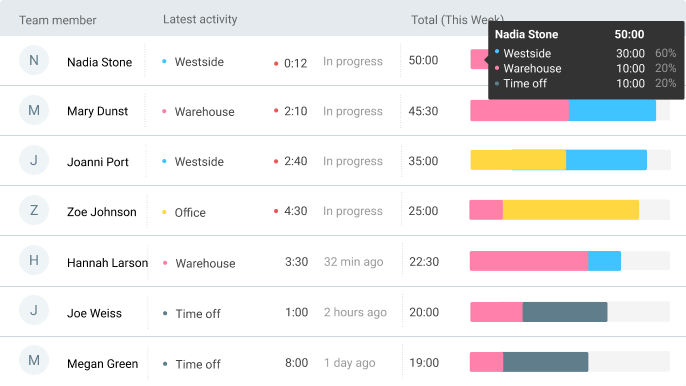 Step 6
Compared estimated vs real time
Set estimates for projects and tasks, and then see how much time your team really spends on activities.
Use forecasting to predict project progress based on time and budget estimates, tracked, and scheduled hours.