CUSTOMER STORY
Reboot Online
How Clockify helped Reboot Online Boost Their Productivity.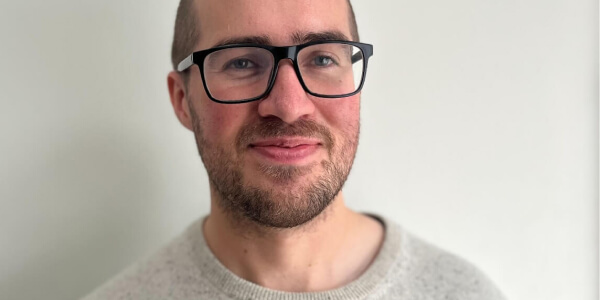 Intro
Oliver Sissons is the head of SEO at Reboot Online — a successful digital marketing agency that specializes in combining SEO practices with traditional PR. Furthermore, Reboot Online prides itself on their ability to deliver creative solutions by incorporating knowledge from in-house experts and researchers.
Industry
SEO and Digital Marketing
Size
11-50 employees / 83 associated members
Location
London, England
Most used features
Pomodoro Timer, Summary Reports, Trello and Chrome integrations
Challenges Reboot Online faced
According to Oliver, as the company grew, the employees at Reboot Online faced multiple challenges when it came to organizing their time and scheduling. Namely, the largest issue was collecting data and identifying wasted time across team activities.
Also, in-house teams often work together on joint projects, which usually means that everyone is in need of concrete data — how much time went into certain tasks, billable hours, and identifying roles on specific tasks.
Finally, Oliver also noted that long hours usually led to burnout and overwork, especially when they found themselves in time crunches.
Dealing with these obstacles seemed impossible until they decided to try out a time tracking software.
Solutions Reboot Online found with Clockify
By incorporating Clockify and its features into their daily routine, Oliver and his colleagues quickly found that extrapolating data from tracked time proved incredibly useful when it came to identifying time wasters:
"We started exploring ways that we could do that a bit better. We've had some very data-oriented people in the mix that came up with loads of ideas on how we can improve things and just continue to make things more efficient."
Oliver says how Clockify's Summary reports helps them extrapolate data and showcase their work:
"You can showcase, for example, why we need more hours to obviously pour more energy and more resources into the client campaign. Therefore, in terms of business development, it's been helpful, which was unexpected since we thought Clockify will only be useful for internal use."
Finally, after trying and getting used to Clockify's services, everyone found relief from overwork and burnout by giving Pomodoro timer a chance:
"The Pomodoro feature was particularly well received. It ties back to work-life balance, avoiding burnout, but also keeping productive. A lot of people said how useful it's been to be able to set smaller increments of time to get some tasks completed, but then actually take a step back and have a little break as well throughout the day."
Who would Reboot Online recommend Clockify to and why?
To wrap up the interview, Oliver also noted that anyone struggling with time management should try out Clockify:
"Really though, anyone who is struggling to manage workloads or who is looking to increase their output and efficiency should look into Clockify.
We are a team of more than 75 now, and we've seen Clockify have a positive impact on people in every department, from our web development and data teams, to our graphic design and HR ones."
Read full post → How Reboot Online Uses Clockify to Boost Their Productivity
Watch full interview → How Reboot Online Uses Clockify to Boost Their Productivity