CUSTOMER STORY
Sam Charles
How Sam Charles uses Clockify to track time in digital marketing.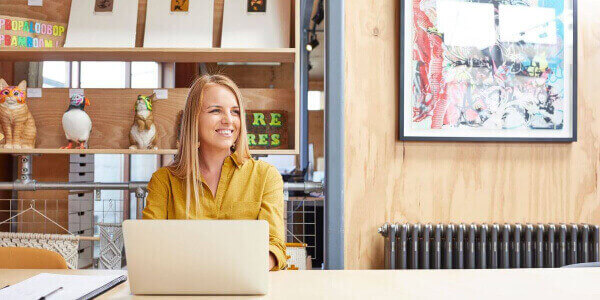 Intro
Sam Charles is the director of the SEO & PPC Agency, Float Digital, which was named the Best Digital Marketing Agency by the UK Enterprise Awards. Float Digital partners with brands from Zurich to New York to improve their online visibility and drive traffic by delivering jargon-free search marketing campaigns that work.
Size
4 employees
Industry
Digital Marketing
Location
Newquay, Cornwall, England
Most used features
Timer, Dashboard, Reports
Challenges Sam Charles faced
In recent years, Sam struggled with time wasting and procrastination. The ability to manage her daily tasks and activities in an efficient manner was her number one priority — a feat that seemed impossible at the time.
Solutions Sam Charles found with Clockify
When it came to time wasting, Sam found that setting a time constraint and tracking each task helped her tremendously:
"One of the strategies that has helped me maintain focus and avoid wasting time is setting a time limit for each project before beginning my work.
By setting a timer, I have a clear guide of how much time I should spend on each task, allowing me to stay on track and avoid procrastination. I am also able to prioritize my tasks and focus on the most important ones first."
By making a clear schedule and prioritizing tasks, Sam was able to establish a healthy work-life balance and spend time with her family.
In addition, procrastination was not an issue anymore as soon as she figured out the true capabilities of Clockify and how time tracking eliminated procrastination:
"Time tracking helps prevent procrastination by making me aware of how much time I'm actually spending on tasks.
If I see that I'm spending more time than I expected on a particular task, it helps me identify areas where I can improve my productivity or make better use of my time in the future. This awareness also helps me avoid procrastinating on tasks that I know will take longer than I anticipated."
Who would Sam Charles recommend Clockify to and why?
Finally, Sam notes that many people can benefit from time tracking and using Clockify, especially small business owners.
"Clockify can help small business owners and entrepreneurs maintain focus and avoid wasting time by setting a timer for each project, as well as give them a sense of accomplishment and work-life balance by allowing them to guilt-free clock off from work knowing that they've done their hours and given their all to their business."
Read full post → How Sam Charles uses Clockify to track time in digital marketing