Free Habit Tracker App
Clockify is a simple online habit tracking app that lets you track time you spend on activities, see where the time goes, and improve your time management skills and habits.
Available for web, desktop, and mobile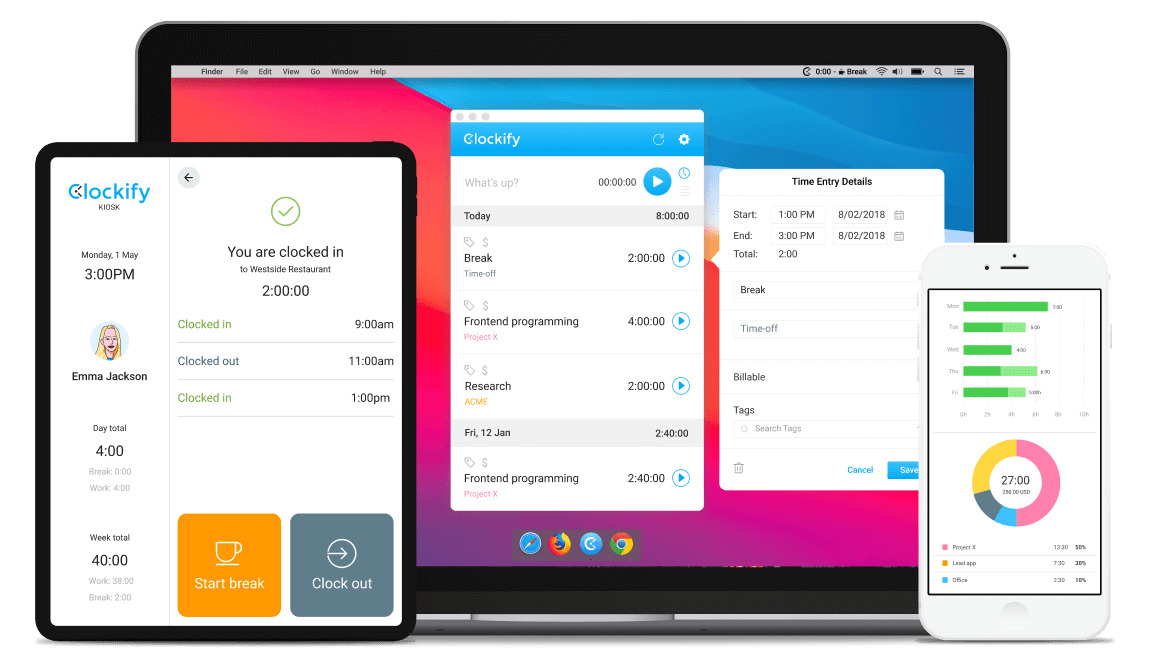 What is a habit tracker?
A habit tracker app lets you track the time you spend in a day on various activities. Having a detailed project breakdown will let you analyze your habits and daily routines, so you'll get a clear picture of how you can utilize each hour in a workday.
Clockify lets you do this by:
Offering detailed reports of your activity
Automatically tracking the time you spend in apps and web-page activity
Making pie charts and graphs of your weekly efficiency
Helping you make a daily schedule with breaks and alerts
The best habit tracker app
Clockify, the time tracking software, has proven its worth aside from simple time tracking.
The inclusion of features such as idle detections, alerts, the Pomodoro technique, and automated time tracking has put Clockify as one of the frontrunners in the industry.
How to use a habit tracker — Clockify
Using Clockify is incredibly easy and getting the hang of it is effortless. We'll take you through a detailed rundown in the following paragraphs — and, here's a video to get you introduced with Clockify and how you can use it to increase your productivity.
Step 1
Create Clockify account
Sign up for free by using your Google account credentials — it takes seconds.
Step 2
Download the app
Clockify is an online app that works across devices.

Step 3
Track daily routines
When you start working on something, start the timer with one click in the daily routine app.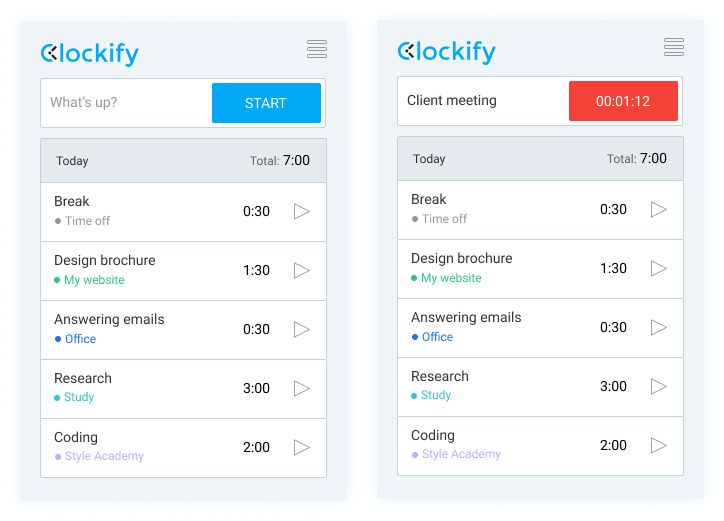 Step 4
Manually log activity
If you forgot to start the timer at the beginning of the day, you can manually input the data — such as start time, project name, and the description of the task.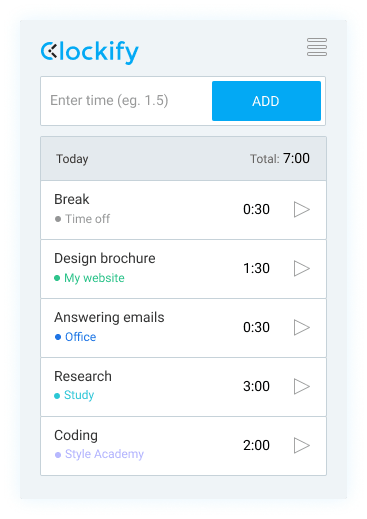 Step 5
Categorize time
Categorize time by category and tag so you can better analyze your habits and see where you spend time.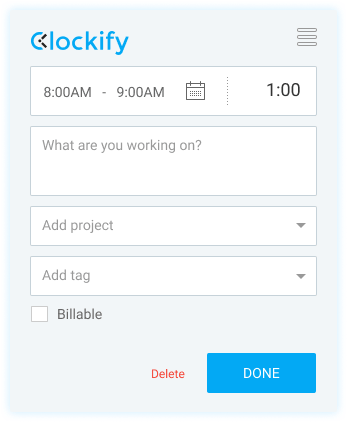 Step 6
Track habits with one click
Continue the timer for a previous activity by clicking on the activity in the list.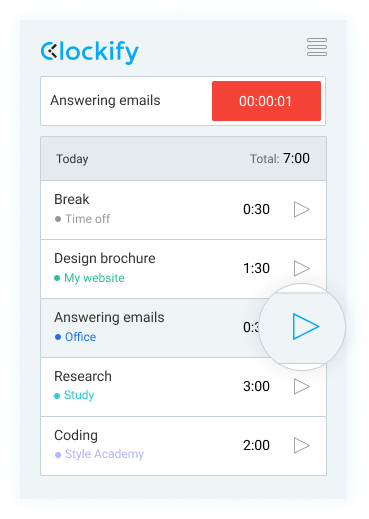 Step 7
Analyze time
Open the Dashboard to see where your time goes so you can identify your productive habits and avoid unproductive ones.