Free habit tracker app
Clockify is a simple online habit tracking app that lets you track time you spend on activities, see where the time goes, and improve your time management skills and habits.
Available for web, desktop, and mobile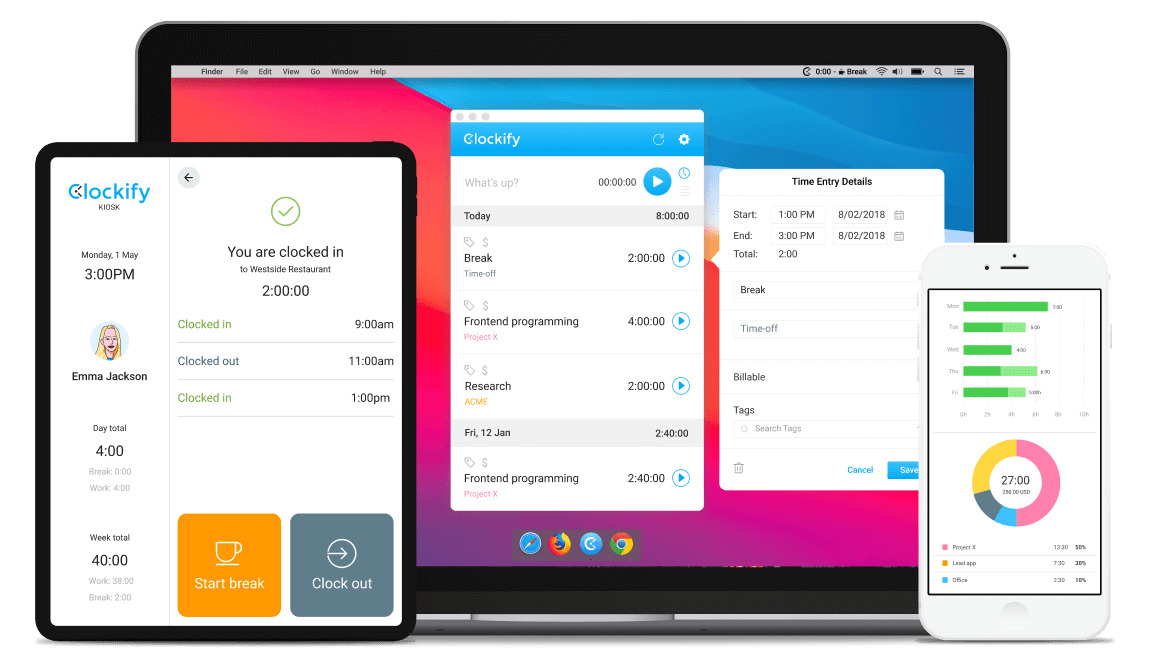 How to track productivity with Clockify
Step 1
Create Clockify account
Step 2
Download app
Clockify is an online app that works across devices.

Step 3
Track daily routines
When you start working on something, start the timer with one click in a daily routine app.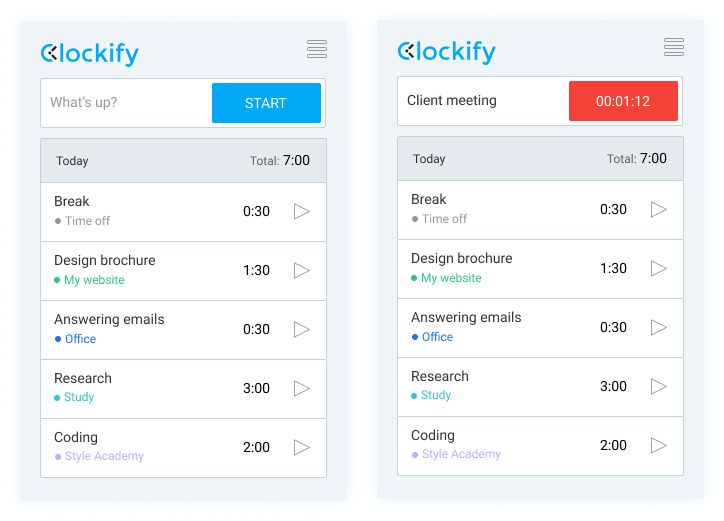 Step 4
Manually log activity
If you don't use the timer (or forgot to start it), you can manually enter what you've worked on.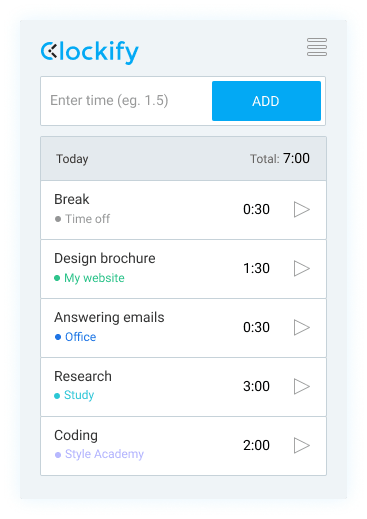 Step 5
Categorize time
Categorize time by category and tag so you can better analyze your habits and see where you spend time.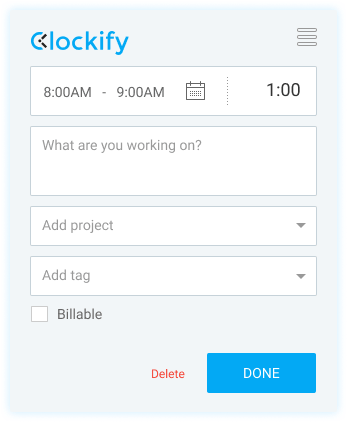 Step 6
Track habits with one click
Continue timer for an activity by clicking on the acitivity in the list.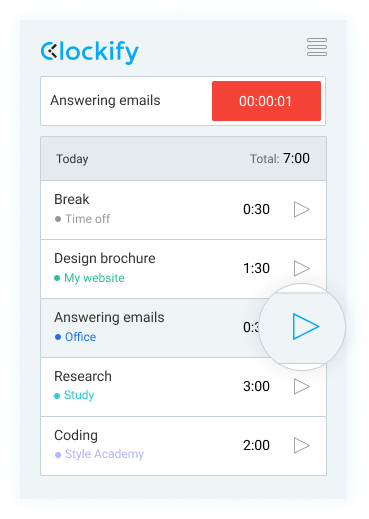 Step 7
Analyze time
Open Dashboard to see where your time goes so you can identify your productive habits and avoid unproductive ones.