Free Employee Overtime Tracker
Clockify is a simple overtime tracker that lets you and your team track work hours across projects, see who worked how much and when, and export data for payroll.
4.7 (4,492 reviews)
What is the best way to track employee hours?
Clockify is an employee productivity tracking app that tracks work hours and categorizes time entries using timesheets. With its accurate tracking abilities across the web and apps, you no longer have to fill out, scan, and store paper timesheets.
How does it work?
An employee logs in, selects what they've worked on, and either starts a timer or manually enters work hours in a timesheet. Then, you can immediately see tracked time in reports and export the data for payroll.
With Clockify, you can see:
OT (overtime) hours
Who took some time off
Who worked on what and when
How much money each project brings in
How much you need to pay each team member
How to track employee overtime hours with Clockify?
Tracking work hours and overtime has always been a rigid and unnecessarily complex process with traditional timesheets.
Nowadays, apps such as Clockify simplify that process and allow you to do your job without worrying about trivial issues regarding task and project management.
Therefore, here are some instructions to get you familiarized with Clockify and how you can fully utilize it.
Step 1
Create Clockify account
Before you can start tracking overtime, you'll have to create a Clockify account. Tracked data will be synchronized across all devices you have Clockify installed on.
Step 2
Invite your team
You can invite an unlimited number of people to Clockify's workspace via email invites — it's free, regardless of the plan you're on.
Step 3
Employees enter hours in web timesheet
Each team member gets their own timesheet, where they can select what they worked on and log how much time they spent on it.
Or employees can clock-in and clock-out via app
Employees can start a timer via web, desktop, and mobile app to track their overtime. Clocking-in and clocking-out can also be automated so the timer automatically starts and ends when they turn on the browser.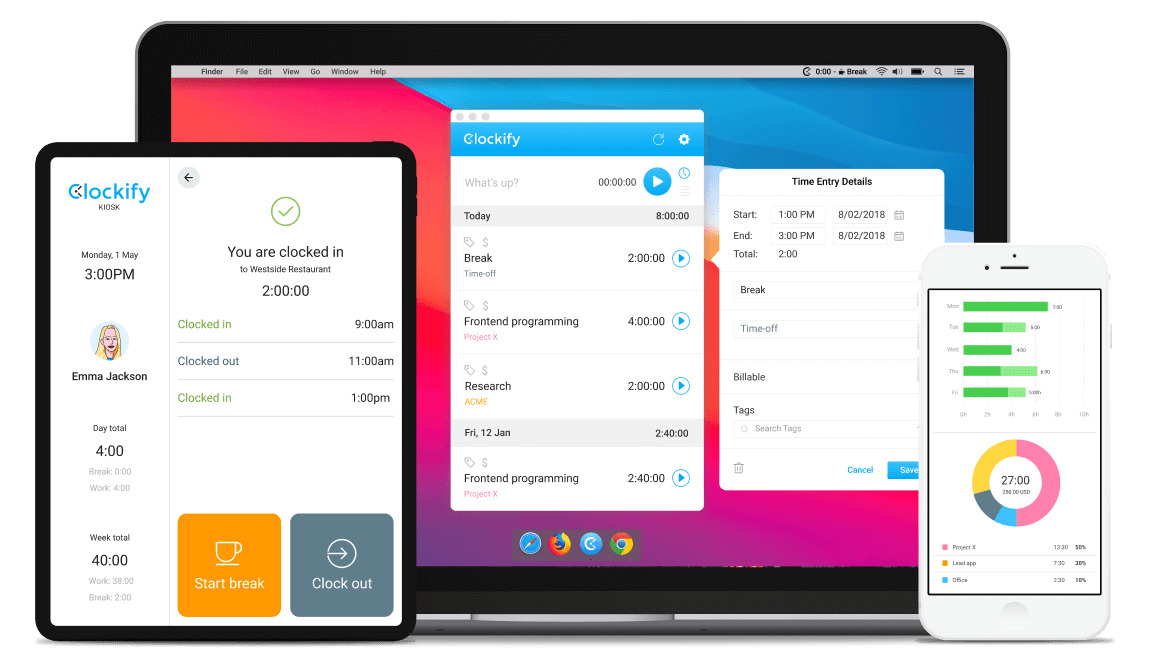 Step 4
See who works on what in real time
Team Dashboard shows you who currently works on what (their running timer), when was their last activity, and see a visual breakdown of their workweek.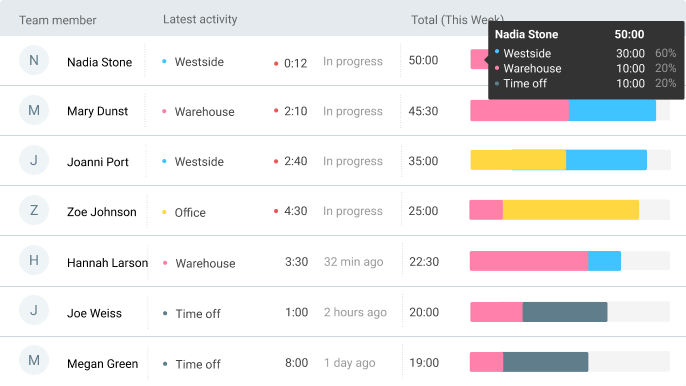 Step 5
Track daily overtime hours
Track employee arrival and departure times, breaks, overtime, and time off on a daily basis.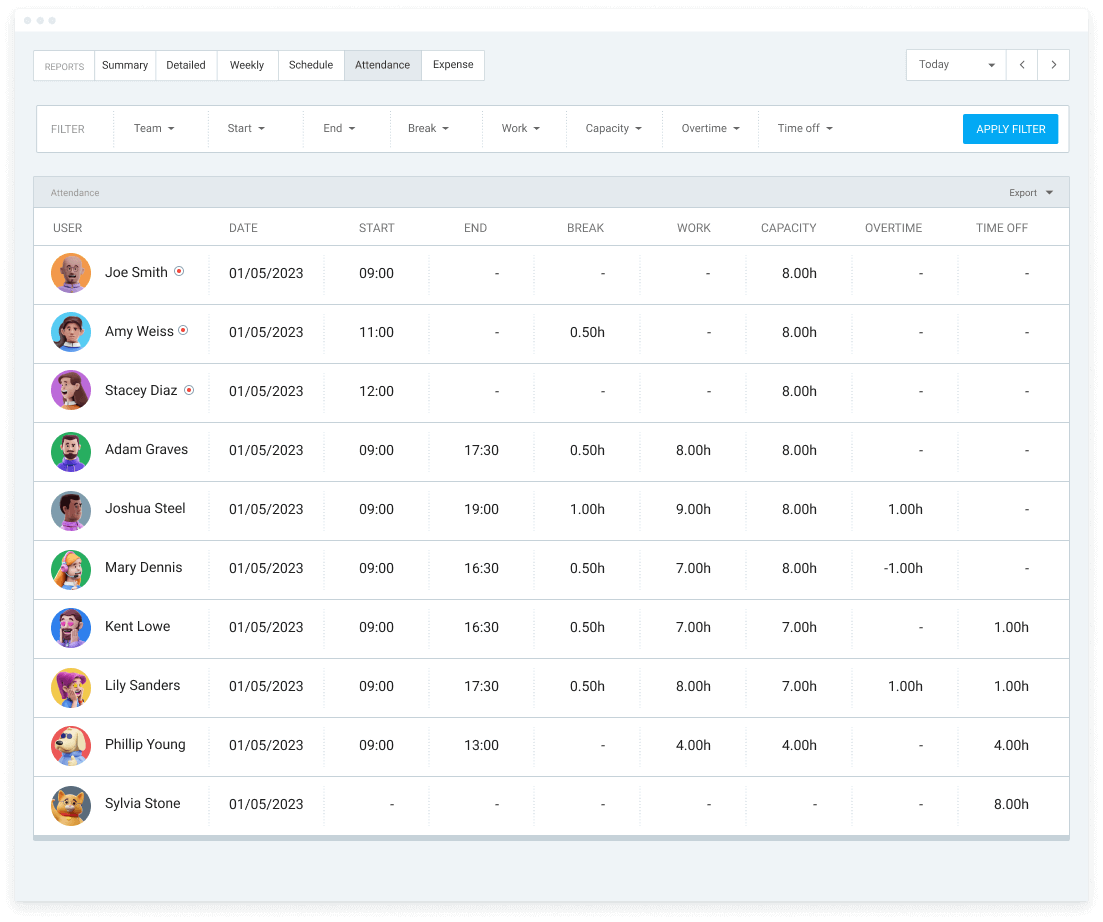 Step 6
Check employee hours in reports
Weekly reports help see who logged how much time each day in the week. You can see if they've worked overtime, who took time off, who's going away on a vacation, and drill down into the data using filters and export time and attendance in PDF, CSV, and Excel.
Learn: How to set up a simple clock-in clock-out system | Tracking vacation and PTO
Overtime tracking features
Insanely simple
Log in, select activity, and enter time.
Unlimited users
Free no matter how many team members you have.
Team activity
See who works on what in real time.
Works across devices
Track overtime from any device.
Export data
Download all overtime data in PDF, CSV, and Excel.
Hourly rates
Reminders
Get an automatic reminder if you forget to log time.
Lock timesheets
Prevent users from changing historic data.
Tasks
Set up tasks and track project progress.