22 best productivity apps for Mac
Making the most of the time you spend on your Mac is important – but maintaining focus and high productivity levels is always a challenge (especially when you discover Mac's hidden built-in games and other wonders this system has to offer).
So, here are the 22 best productivity apps for Mac to help you focus on your work more and procrastinate less.
Clockify – time tracker and timesheet app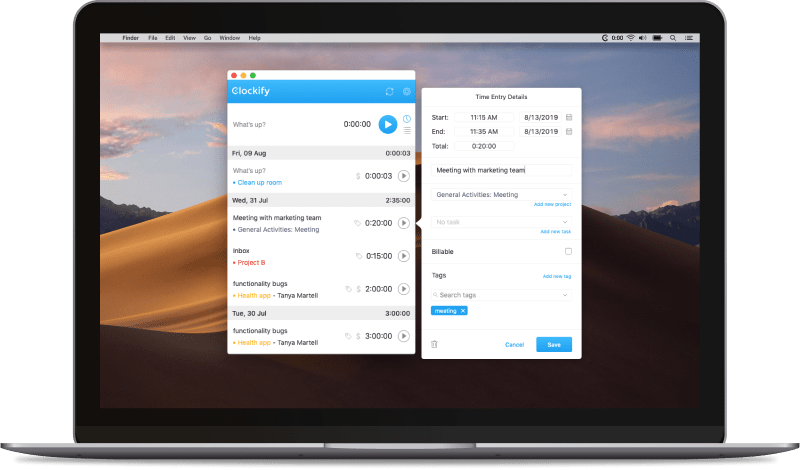 Clockify is a free time tracker and timesheet app that lets you track time while working on tasks, or manually log the time you've spent on tasks. It's perfect if you need an easy way to track billable hours for payroll or track how productive you really are at work.
Clockify for Mac lets you track time you spend on your activities directly from your desktop, and you can associate your time entries with the right projects, tasks, tags, and billability status, for easier management.
You can then log in to your Clockify web account in order to:
run reports based on the time you've tracked
manage your projects
have your tracked billable hours calculated automatically, based on your selected hourly rate
The highlights of the Mac app include idle time detection and the chance to implement the famed Pomodoro technique. You start the Pomodoro timer when you start working on a task – after the time period you've set yourself passes, you get a notification reminding you to take a short break from work to recharge.
MindNode – visual brainstorming app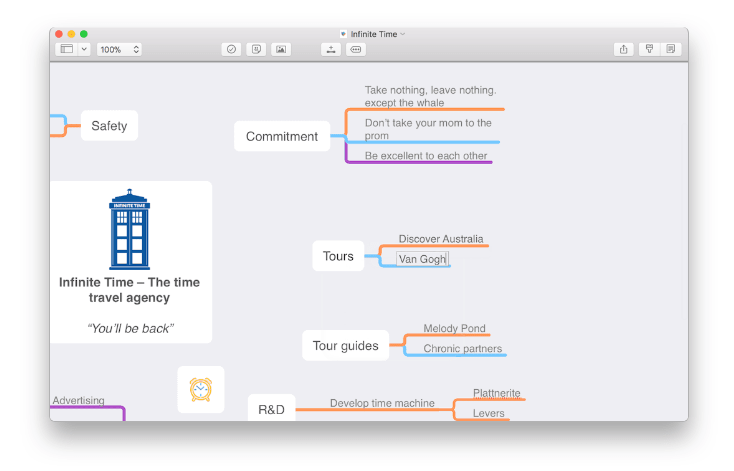 MindNode is a great app to help you segregate your brainstorming thoughts into a comprehensive view – one where all related thoughts are grouped together.
When you open the app, simply create the topic you want to brainstorm ideas for (e.g. "Core Travel App features"), and start adding ideas (e.g. "City Sites Overview", "Hotel list", "Restaurant Guide", etc.).
The more branches you add to the original topic, the more your tree will grow, and the more inspired you'll get – later on, you'll be able to rearrange branches, delete them, add sub-branches, and otherwise manage your thoughts and ideas.
The newest release of the app has introduced Top-Down-Layout and orthogonal branches, so you can really streamline your thoughts in the way you see fit.
Keyboard Maestro – automation app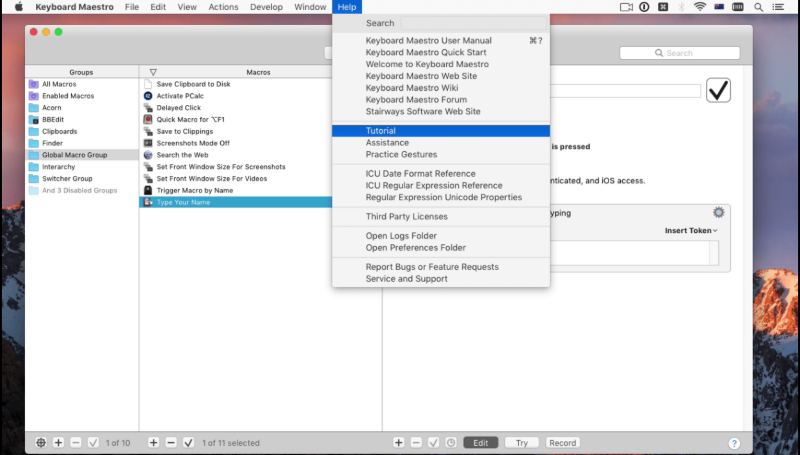 Keyboard Maestro is a closed-source automation app meant to help you perform a variety of tasks, such as launching and quitting apps, as well as switching from app to app via keyboard shortcuts.
The main purpose of this app is to help you record, set, design, and activate your custom keyboard shortcuts ("macros"), in order to navigate your Mac easier.
Apart from that, you'll also be able to use various additional features:
The Clipboard Switcher, which allows you to manage an unlimited number of clipboards
The Clipboard History Switcher, which lets you manage your clipboard history
The Application Switcher, which allows you to easily navigate across various apps
The Window Switcher, which helps you easily navigate across various windows
In essence, just like AutoHotkey saves time for Windows users, Keyboard Maestro helps Mac users save time by automating a lot of repetitive processes.
White Noise Lite – noise generator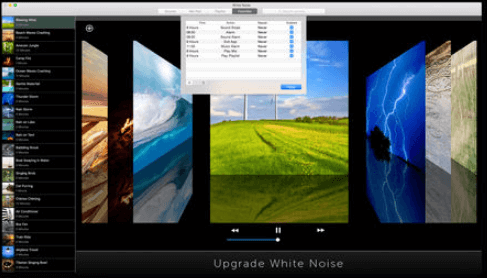 White Noise Lite is a noise generator meant to help you stay focused on whatever you're doing – with the help of 50 HD ambient sounds. Simply, select an ambient sound, put on your headphones, and block out all unwanted noise.
The ambient sounds you can choose from include (but are not limited to):
Nature sounds such as babbling brooks, crashing waves, crackling fire, pouring rain (on various surfaces)
Animals sounds, such as cat purring, frog ribbiting, birds singing
House appliances noise, for a bathroom fan, clock, vacuum cleaner, hair dryer, dishwasher machine
Colored noise, such as violet noise, pink noise, gray noise, brown noise
All sounds are followed by a slideshow of beautiful images, and the app's interface allows you to choose your favorite sounds by swiping towards them.
White Noise Lite offers a number of great features, and the highlights include custom playlists, and wake up alarms that slowly fade (so that you wake up relaxed, and not abruptly).
SunsetScreen – screen adjuster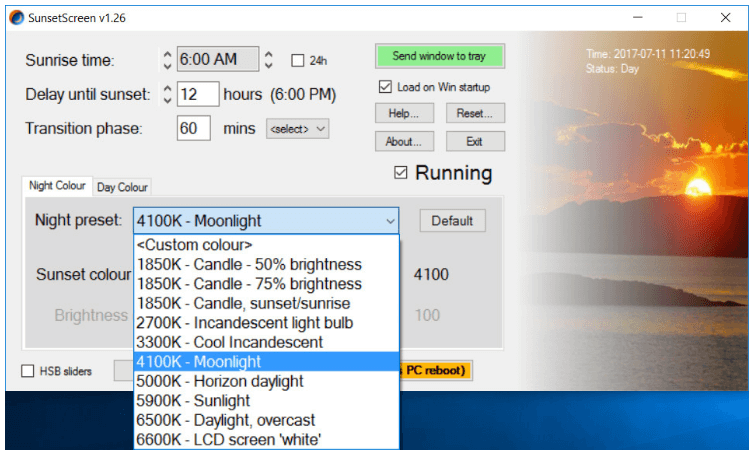 SunsetScreen helps you work longer in a quality way – by automatically adjusting the brightness and tone of your screen according to the time of day (or night). You'll reduce eye strain, and be able to work longer, without fearing you'll disrupt your sleeping patterns (which usually happens when you stare at a bright screen during the night).
This app offers several adjusting features that help you streamline your screen – you can define your sunrise time, set your own day and night colors, and determine how long the gradual transition between phases will last.
One interesting feature is that you can choose the current colors and tones for your screen from a list – depending on your preferences, you can instruct your screen colors to mimic any color temperature, from soothing candlelight (1850k, suitable for night) to energizing bright daylight (6500k, suitable for peak work hours).
Microsoft OneNote – note-taking app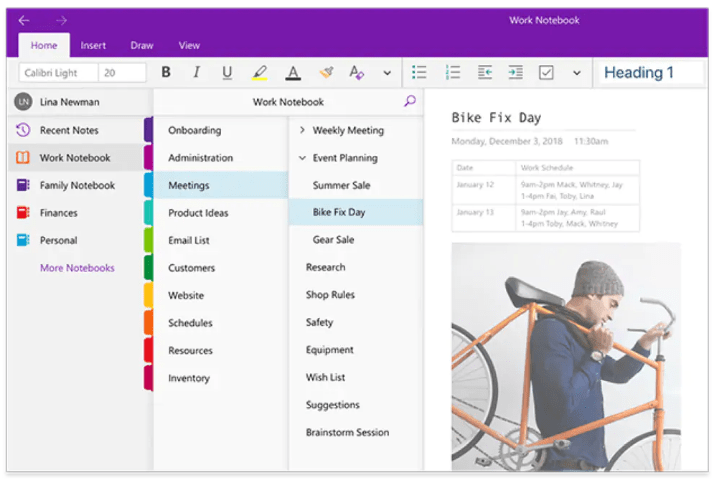 Microsoft OneNote is an effective note-taking system that lets you capture your thoughts and ideas, as well as improve your planning, by turning these ideas and thoughts into actionable steps in a digital notebook.
To take a note, all you have to do is start typing on the free form canvas and later rearrange and style your notes in any way you want. You can store all the information about your projects, research topics, events you're planning, or topics you're interested in, in one secure place.
The special highlight of this app is that it lets you neatly organize all your data – you'll get a separate notebook with its own tabs for each new topic/project/event you add.
Bonus points for Microsoft OneNote also go to its installation process – if you have Microsoft Office 2016, chances are you already have this app installed on your Mac.
Descript – media word processor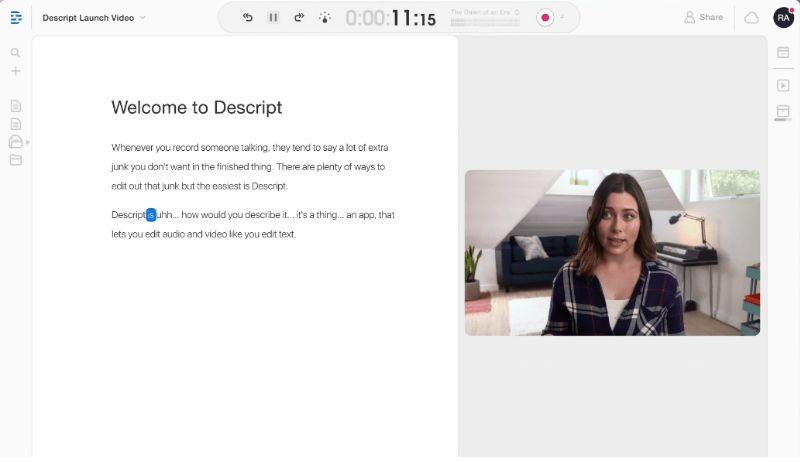 Microsoft OneNote is perfect if you like to write down your thoughts and Descript is perfect if you prefer to dictate your thoughts and have them recorded automatically.
With this app, you don't always have to dictate the text yourself – instead, you can record the audio first, play it, and then have Descript make a transcript. Later, you can edit the text, rearrange it, or simply delete parts you don't need.
The app can recognize both audio and video, and you'll also be able to share your finished transcripts with others in just a few clicks.
In the end, this app may prove especially useful for those who need to transcribe videos or podcasts. Simply, turn on Descript and play the video or podcast to have every word easily translated to text form.
Dashlane – password manager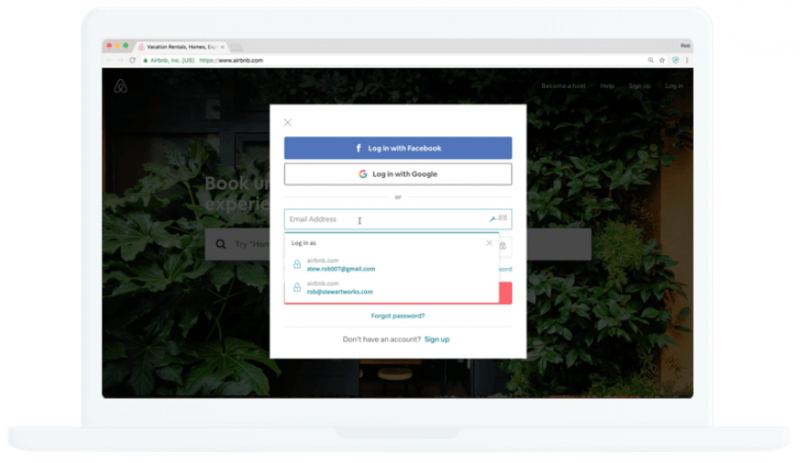 Dashlane is a password manager and secure digital vault where you can store and safeguard your passwords and personal information.
You'll be able to automatically save and enter passwords to any app account, instead of typing them manually every time. You'll also be able to store other personal and sensitive information such as credit card numbers, which proves useful in speeding up online shopping.
This app also stands out because it lets you generate unique complex passwords at any time – in case you have trouble thinking up of elaborate, hard-to-crack passwords each time you open any new account.
Another highlight is that you can also choose to share your passwords with select people – which is perfect if you have a Netflix account you share with friends or family members.
Scribe – documentation, and screenshots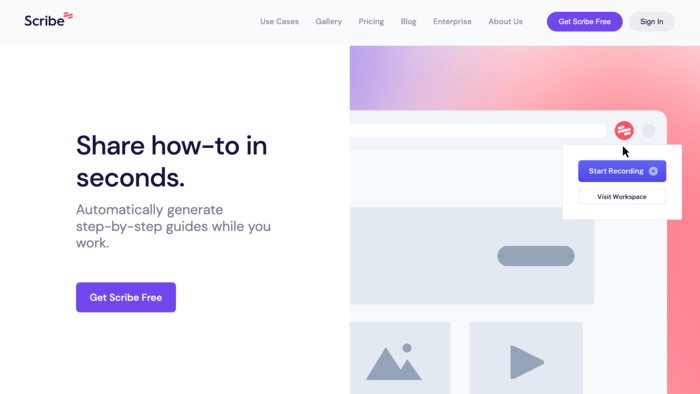 Boost your team's productivity by 25%. Scribe is the best way to document and share any digital process.
Simply download the Mac application (you can also get the browser extension). Then click "record" and go through the process you want to share. Scribe will instantly turn your actions into a step-by-step guide, complete with text and screenshots. Now, you can share your best practices with anyone, anywhere.
Save hours using Scribe to make SOPs, onboard clients, and train employees. With Scribe, you have a fast, easy, and secure way to show how the work is done.
Scribes are simple to customize and share via link, email, or easy to embed into any CMS.
Backblaze – backup and storage service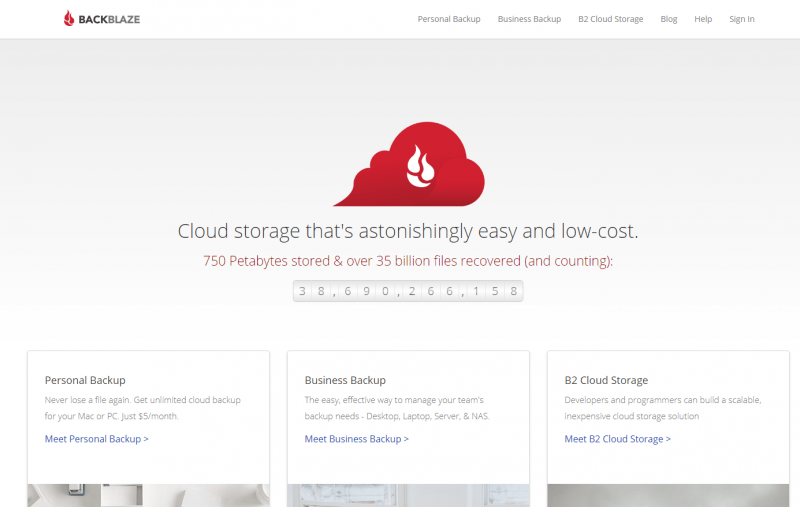 Backblaze is the ultimate online backup service – perfect if you want to make sure you don't lose important documents due to a system crash or a malfunction in your antivirus program.
Whatever you need storing, be it personal data, such as family photos, or business data, such as your project archive, you'll be able to securely store it online with the right plan (Personal Backup plan or Business Backup plan).
If you're a developer, you'll also be able to build a custom storage unit (B2 Cloud Storage plan) and have it fit your specific needs.
Backblaze's highlight feature comes from its Personal Backup plan – if your Mac gets lost or stolen, you'll be in a position to locate it, and have the hardware (with all your precious stored data) shipped directly to you.
Skitch – visual communicating app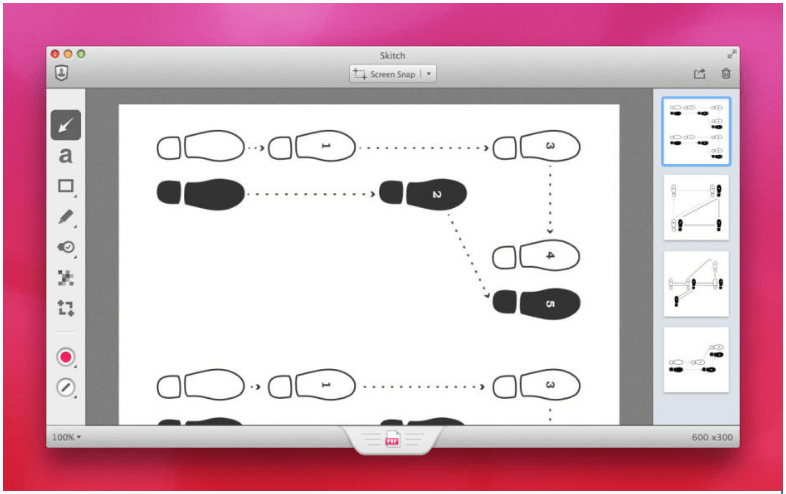 Skitch is an effective free communication tool meant to help you get your points across faster – you'll be able to explain your thoughts visually, through shapes, sketches, and carefully placed annotations.
You'll get the chance quickly create diagrams and markups, annotate photos, as well as highlight changes you make on PDF documents, before sharing them directly from the app.
Considering that Skitch is an Evernote product, you'll also be able to save your annotated documents to Evernote's note-taking system, and then manage them there.
ClickUp — all-in-one productivity platform
As an all-in-one productivity app, ClickUp is designed to manage everything — from your daily to-dos to complex projects, even your business' entire workflow.
Teams of any size and across industries rely on ClickUp for its powerful customization abilities and feature-rich experience to optimize processes, monitor updates, and collaborate with the team, no matter what project style you use.
Efficiency is at the core of every ClickUp feature with hundreds of flexible tools to boost productivity and help you save time. Its user-friendly interface and a drag and drop functionality make task management a breeze, while ClickUp's 15+ unique views like List, Gantt, and Calendar help you stay in control of how you visualize your work.
Then take your progress a step further with Custom Fields and Task Statuses for easy access to important work updates. Plus, ClickUp integrates with over 1,000 other tools to streamline your processes without causing any hiccups along the way.
Bartender – declutter app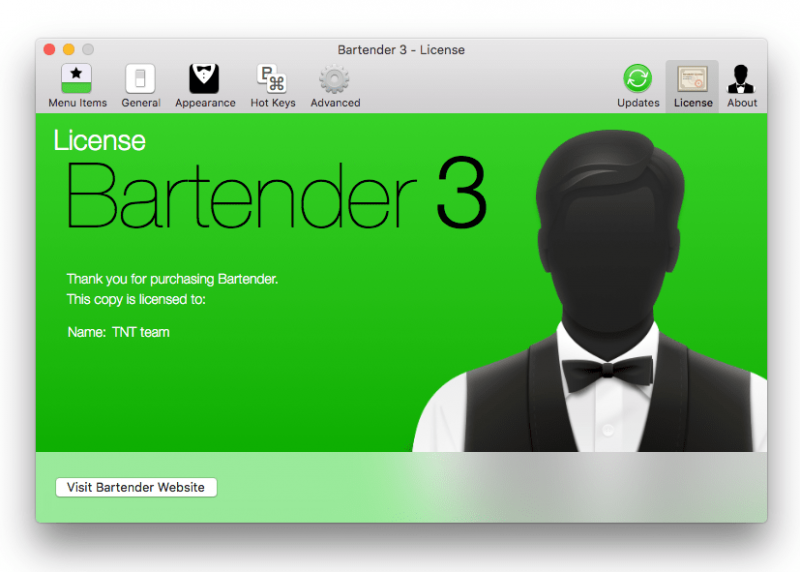 Bartender is an effective declutter app (currently in its third version) – you'll no longer have to browse through the seemingly endless list of browser tabs, to find what's really important.
This app helps you organize, rearrange, or simply hide the large number of browser tabs or apps you open during the day – in the aptly named Bartender Bar. When you wish to view hidden items again, you can do that easily by using the right keyboard shortcut.
Most importantly, hidden items remain active, whether they're updating or managing a task – they'll reappear as soon as they're updated so you can be sure you won't miss anything important.
Station – chat organizer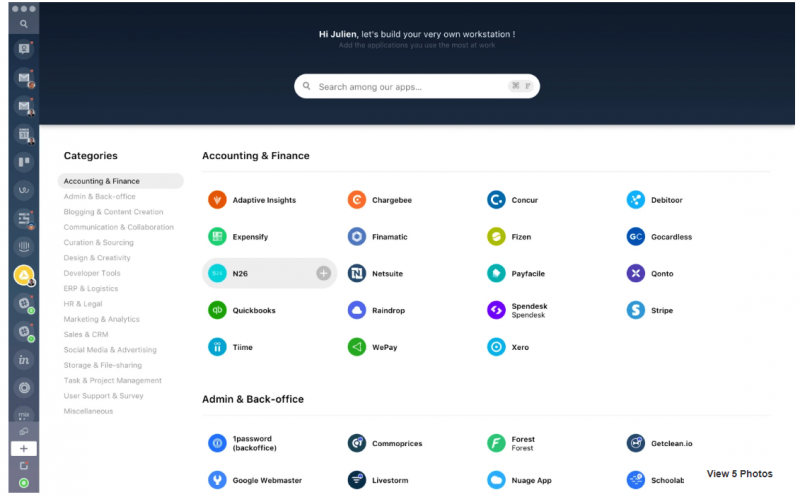 Station is a chat organizing app that lets you group, sort, and access all other apps that you use from one comprehensible view – as its tagline wittily says, it's "one app to rule them all" and it really seems so.
You'll have all your pages automatically grouped by app, and easily find what you need at any time – to extend on that point, the Recent Documents features lets you switch between recently used apps, to help you concentrate on what you're currently working on.
The highlight of this app is its focus mode – you'll be able to decide when you want to work on a particular app (and ignore all others), so you'll only be getting notifications associated with your selected app.
Movavi – screen recorder studio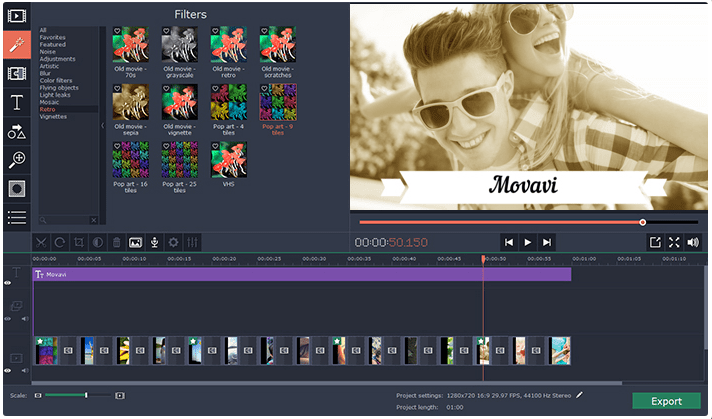 Movavi Screen Recorder Studio is perfect for any Mac user working with videos – with Movavi, you can capture screens and edit videos in a fast and efficient way.
Essentially, this member of the Movavi family of multimedia programs lets you capture live streams, as well as record everything that goes on on your desktop or apps.
All you need to do is select the capture area you need on the screen, connect a microphone (if you also want to record a voiceover), and set additional parameters (volume level, frame rate, etc.), and you're ready to go.
Later on, you can edit or remove footage, add captions, filters, and special effects, or even add background music.
In the end, you can export your videos as various formats (MP4 and AVI included), or share it – if you want to be extra fast and efficient while saving your videos, you can work in the SuperSpeed mode.
Inkscape – vector graphics software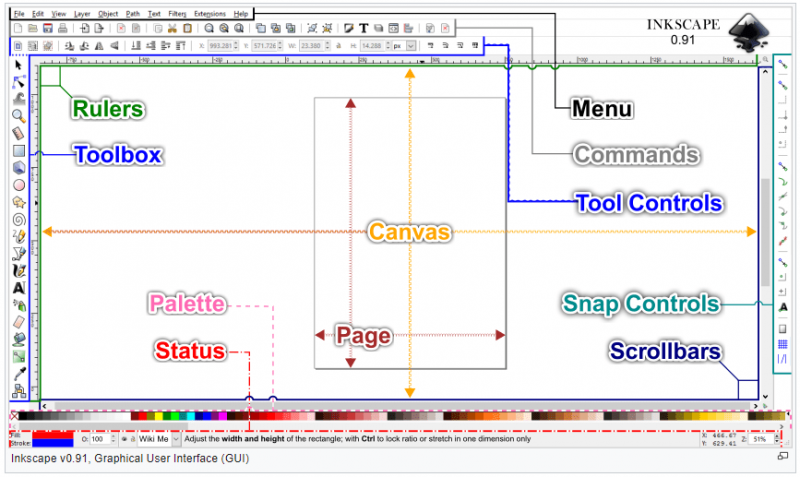 Inkscape is a free open-source vector graphics software that lets you create or edit illustrations, diagrams, charts, logos, or whatever vector graphic you need to draw – which makes it perfect for Mac users who work on graphic designs.
You'll be able to easily create shapes, define layers, add text, add embedded bitmaps, distribute, clone, and align objects (either as a group or separately). Later on, you'll also be able to export your work in various formats.
One of the highlights of this app is that it's community-oriented and transparent – developers can go through released builds, track changes and updates, but also take a look at the source code.
Another highlight of the app are its tooltips and hints – all buttons and commands have their own hints for best use that pop up occasionally, but also update with new content.
Cold Turkey – website blocker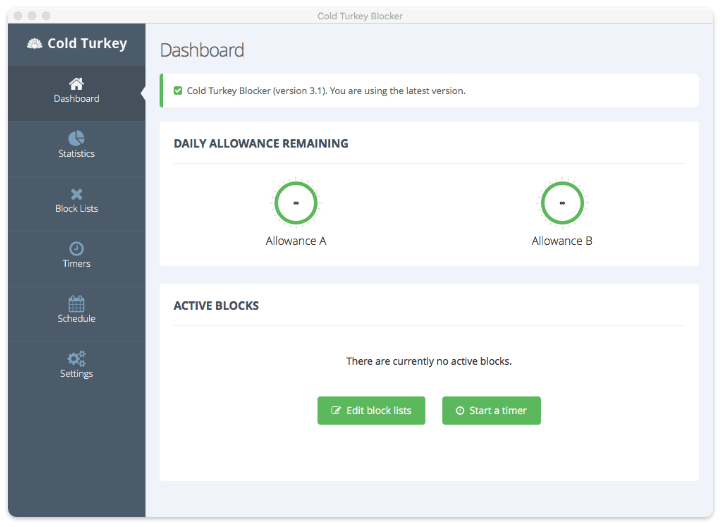 Cold Turkey is a focus app that helps you block out time-consuming digital systems that distract you from your work – and given that we waste about 3 years of our lives on Social Media alone (not to mention other distractions), you probably need it.
As its name suggests, Cold Turkey helps you go cold turkey on your Mac – it lets you block websites, apps, the Internet, or even your computer.
So, for example, each time you block a website (and then try to enter it despite your better judgment), you'll get an inspirational quote to remind you that you should be working instead.
You can also take a less strict and path and simply limit distractions, by creating whitelists for websites you still want to enter freely.
A great feature of this app is that it lets you block only specific pages of a website – for example, if you're a Social Media Manager who needs to use Facebook, but wants to avoid a few select pages, you can block only these specific pages.
DropZone – organizing app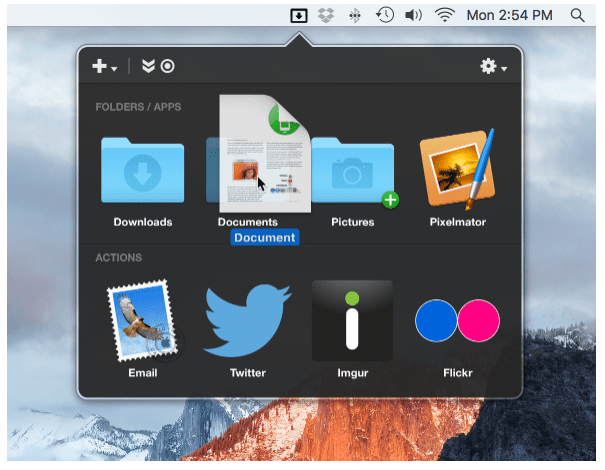 DropZone is perfect if you want to save and access file uploads in a few clicks. This open-source library operates on a simple drag & drop system that lets you easily upload and manage your priority documents from one place.
This app is meant for Mac users who prefer a no-fuss approach to storing current priority documents, so the default interface is as simple and straightforward as possible. But, if you want your mini-storage unit to look sleek and attractive like the one in the screenshot, you can make it happen through dropzone.css.
DropZone's highlight feature is chunked uploads – you'll be able to drag & drop your files in larger chunks, for even an even faster workflow.
Reader – RSS reader app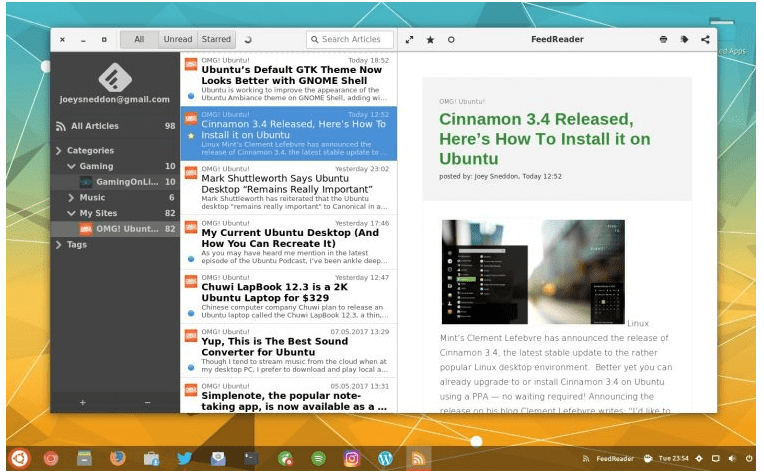 Reader is perfect for all Mac users who enjoy reading RSS services on their device – this free app lets you read through the most current news reading services in a modern and attractive interface.
You'll get a chance to read news from Feedbin, Feedly, FeedHQ, NewsBlur, Inoreader, and other popular RSS services – you can even view some of the listed news services side by side at the same time.
The bonus points for this reading app go to its sharing options – you'll be able to share interesting tidbits you come across in the news via Facebook, Twitter, Evernote, Pocket, Instapaper, and other popular hot spots.
Redmine – project manager and issue tracker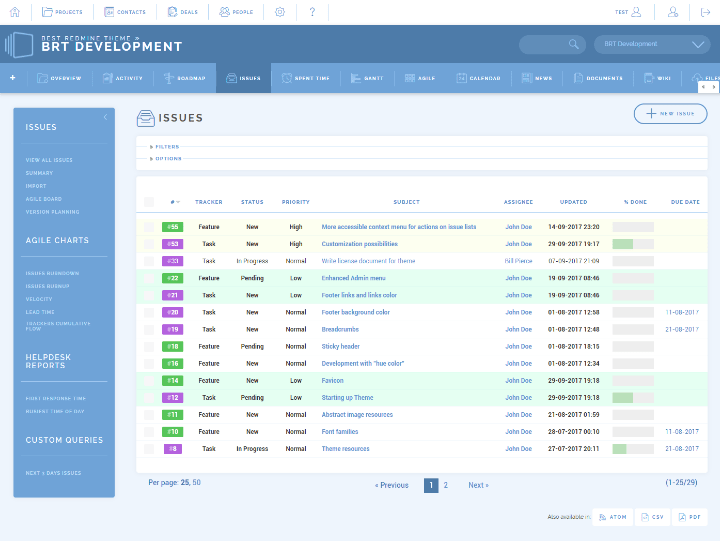 Redmine is an open-source project management and issue tracking tool meant to help software developers track the development of their projects.
You can manage multiple projects at the same time, create sub-projects, keep an eye on deadlines in a comprehensive calendar view, as well as track your progress and manage reports within Gantt charts.
Considering it's open-source, Redmine is another one of those apps that has a special allure to developers looking for a customizable app – once again, they can view and change the code to fit their specific needs.
Airtable – collaboration service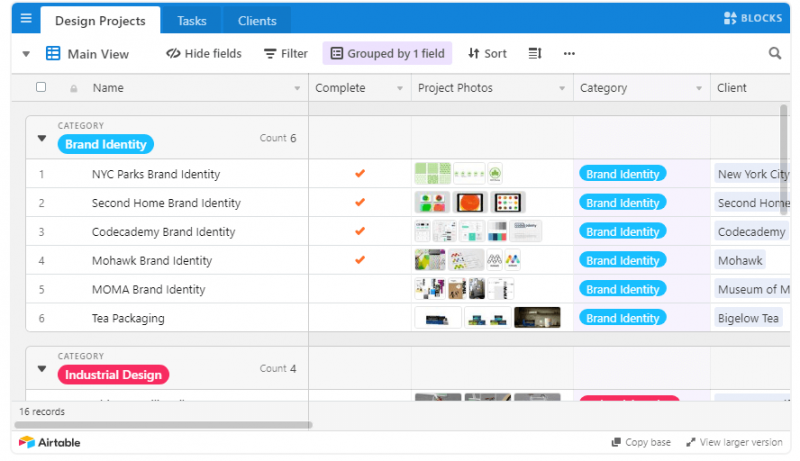 Airtable is a cloud collaboration service that has the form of a spreadsheet – simply select your preferred project template and then customize your team's workflow from there.
The available project templates include:
Creative Teams and Agencies Template
Marketing and Communications Template
Product and User Experience Template
Traditional Project Management Template
You'll be able to follow your work in a Grid, and track the progress of your team's workload in a drag & drop Kanban interface. There's also a Gallery section of the app which acts as database storage – so you and your team can always add and manage files you're currently working on.
The Calendar view of the tasks is especially nice in this app – you can visually expand your tasks from the day you've started working on them, to the day they're due (like in a Gantt chart).
Serene – an app for better focus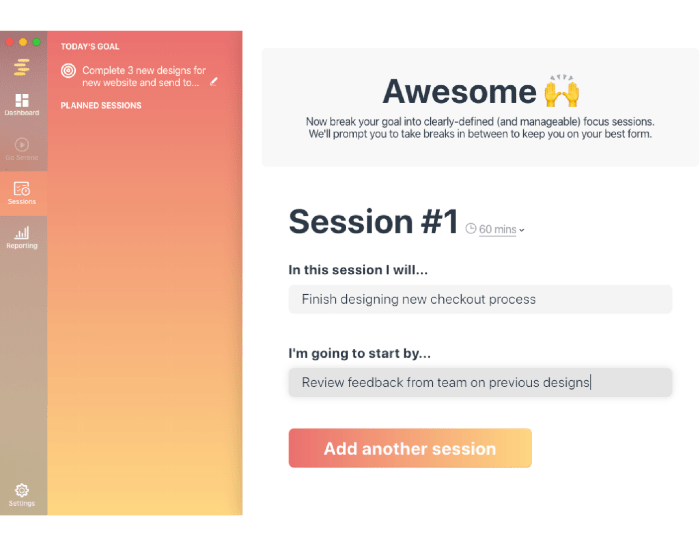 Serene is the all-in-one productivity tool for macOS. Serene was built to make deep work easier to attain. Whether you're writing a book, finishing a project or developing a startup, Serene will help you stay focused by combining three proven techniques:
Dividing your day into focused sessions of work with regular breaks
Blocking distractions once you enter Serene sessions
Organising each day with a plan
Serene let's you:
Plan your day around the work that matters most
Set daily routines
Stay focused by blocking distracting websites, apps & notifications
Enhance your focus with concentration music
Track your productivity with the reporting feature
Integrate Serene with other productivity & project management tools