4,000+ Reviews
Time clock

for logistics workers

Time tracking, employee scheduling & reporting system supporting your logistics business.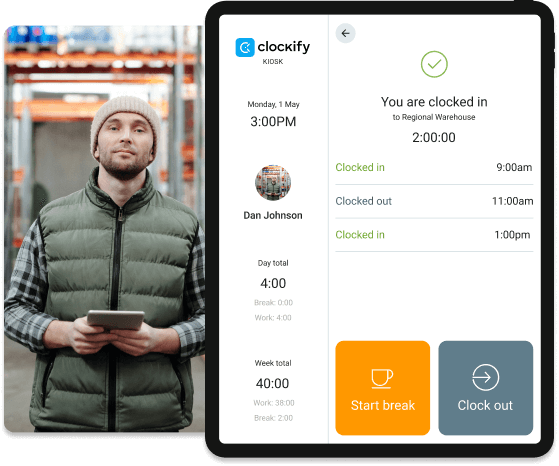 Logistics Time Tracking App
Turn any internet-connected device into a time clock kiosk. Clock in and clock out app for your logistics team. No special equipment needed.
Use Clockify time clock, enable GPS tracking and record employee attendance and breaks.
Clock In/Clock Out Made Easy
Step 1
Sign in
Select your profile and enter your personal PIN.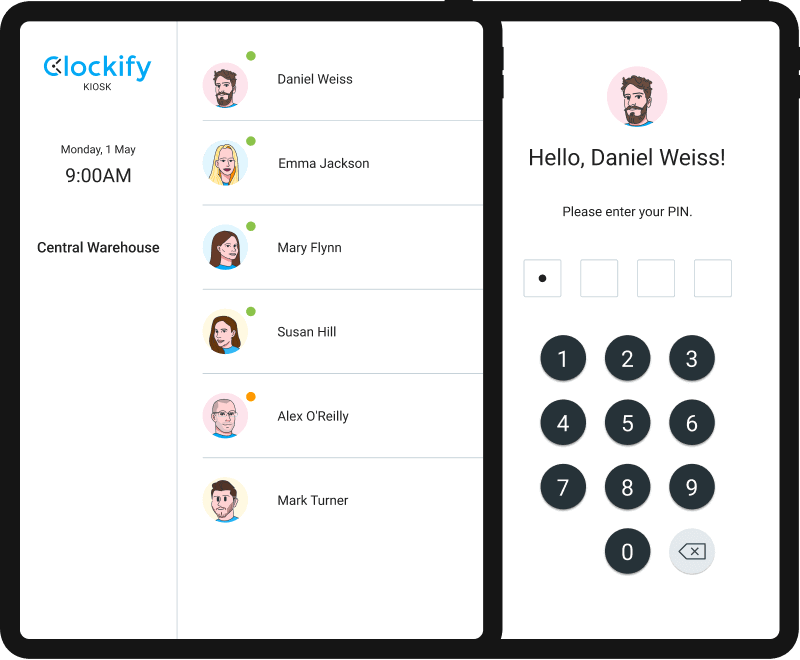 Step 2
Clock in
Start your work shift with one button.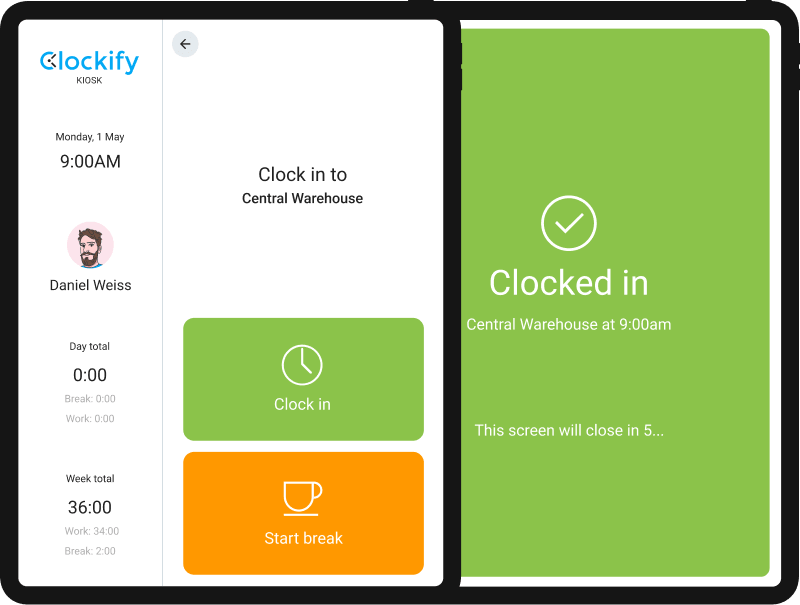 Step 3
Clock out
Finish your shift with one button.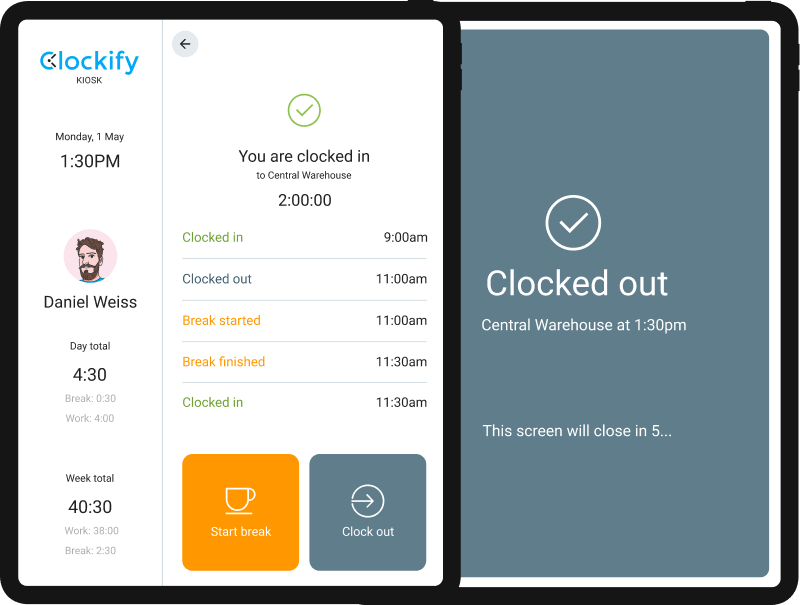 Why Use Clockify Kiosk App
Staff scheduling
Plan optimal coverage of your logistics site with Clockify - a free time tracking and scheduling app for logistics businesses. Schedule shifts and receive overtime alerts.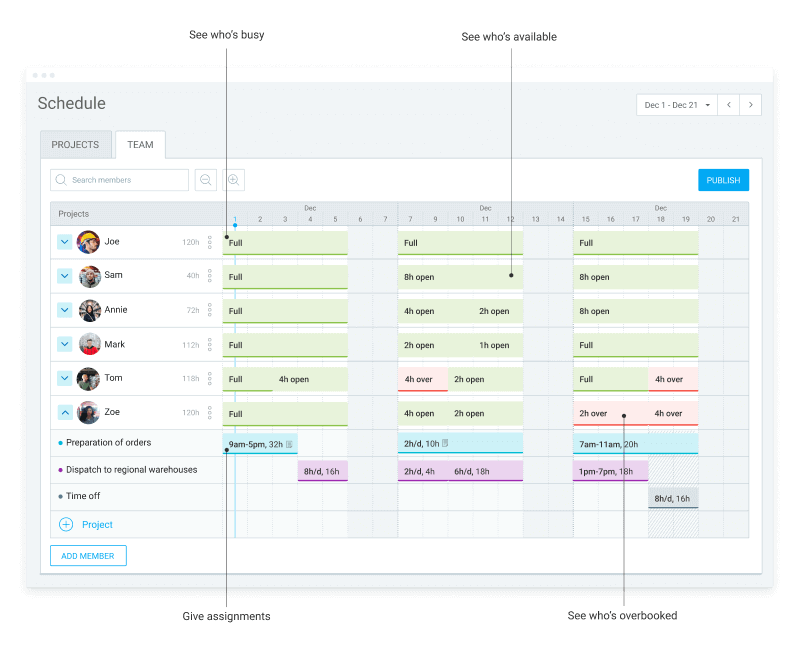 Time tracking for logistics tasks
Record attendance via mobile and enable GPS location tracking. Track billable hours and prepare for payroll with customized reporting.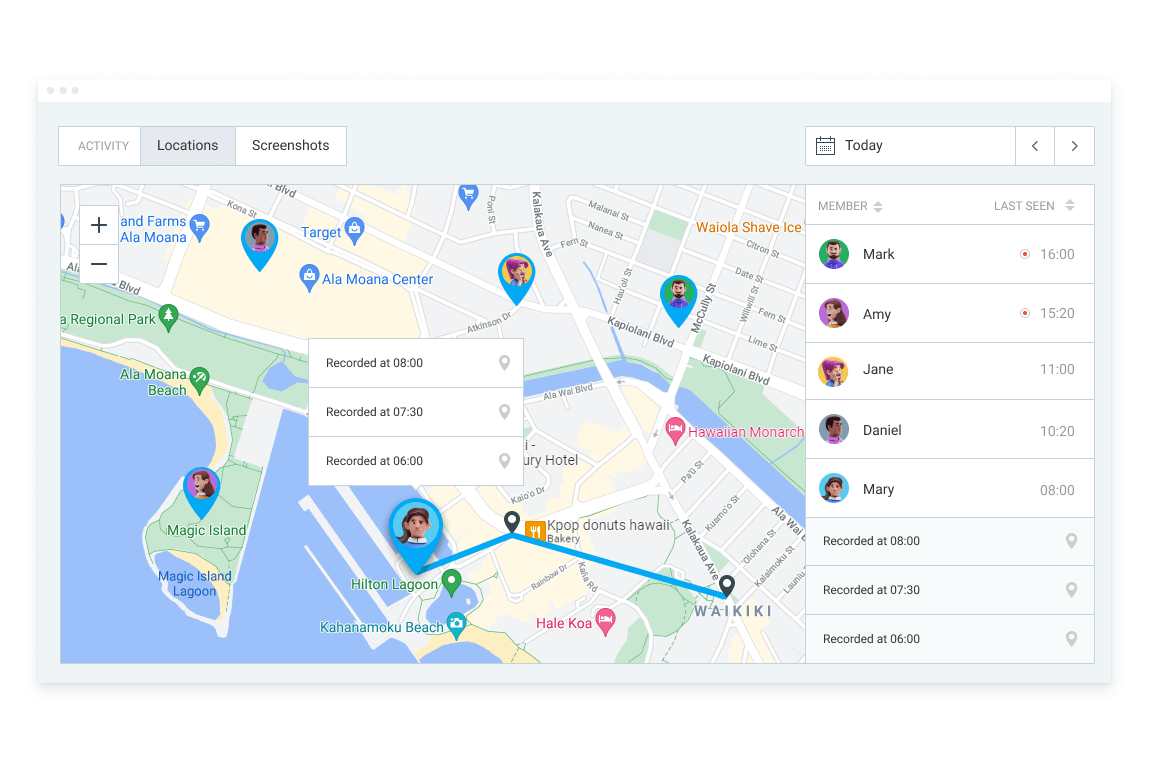 Real-time communication
Approve time-off requests of your staff, find replacement and reassign tasks. Communicate in real-time over Pumble, a free team chat app integration that lets you exchange message, photos and make calls.
Client invoicing
Track how much goods was sold from each distributor, import expenses and make customized invoices for each supplier.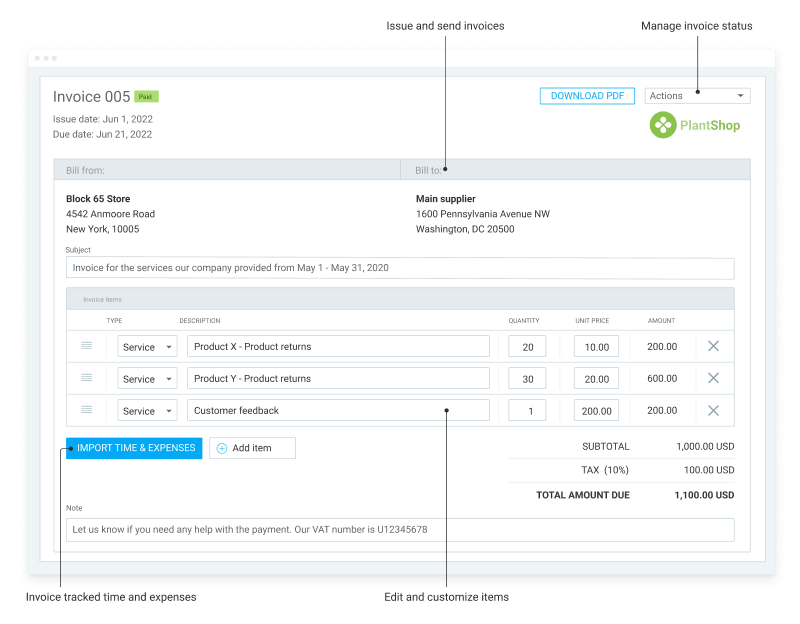 #1 SUPPORT IN SOFTWARE
World-class customer support
We're here 24 hours a day, every day of the week, including holidays.
24/7
support anytime, anywhere
95%
satisfaction score (12k+ ratings)
99.99%
highest uptime levels
EMAIL • PHONE • CHAT
Choose a pricing plan for your logistics company
Upgrade your business with Clockify's paid plan.