Online Planner Templates
Online planner templates are designed to help you plan your time better - your daily, weekly, monthly, and yearly assignments and activities. In general, these templates cover both your professional and personal needs.
Thus, you can use online planner templates to keep track of your business meetings and calls, but also your personal errands, like grocery shopping or buying your friend a birthday present. Apart from these benefits, you can use online planner templates to stay on track with your habits and create meal plans for the following week or month.
If you'd like to share your online planners with your friends, your partner, or colleagues, you can use our Google Docs and Google Sheets templates. On the other hand, if you wish to download your planners and keep them on your computer, feel free to use Word templates. And if you prefer paper to online formats, you can download our PDF templates, print them, and use them that way.
If you're looking for templates to create your various to-do lists, check out this in-depth article: Free To-Do List Templates
Daily Planner Template Weekly Planner Template
Monthly Planner Template Yearly Planner Template
Track the time you spend on activities with Clockify
Apart from using an online planner to monitor all your activities, you can also try Clockify as an activity log app. This way, you'll also have a clearer understanding of your overall productivity.
Here's how you can use an activity log app:
Create an account and download an app.
Then, simply start the timer whenever you begin working on a new activity and stop the timer once you're done.
Alternatively, you can input the time you spent on an activity manually.
In addition, you can categorize your time by project and tag. Then, you can go to the Dashboard and have an overview of your activities, which will help you understand where you spent most of your time.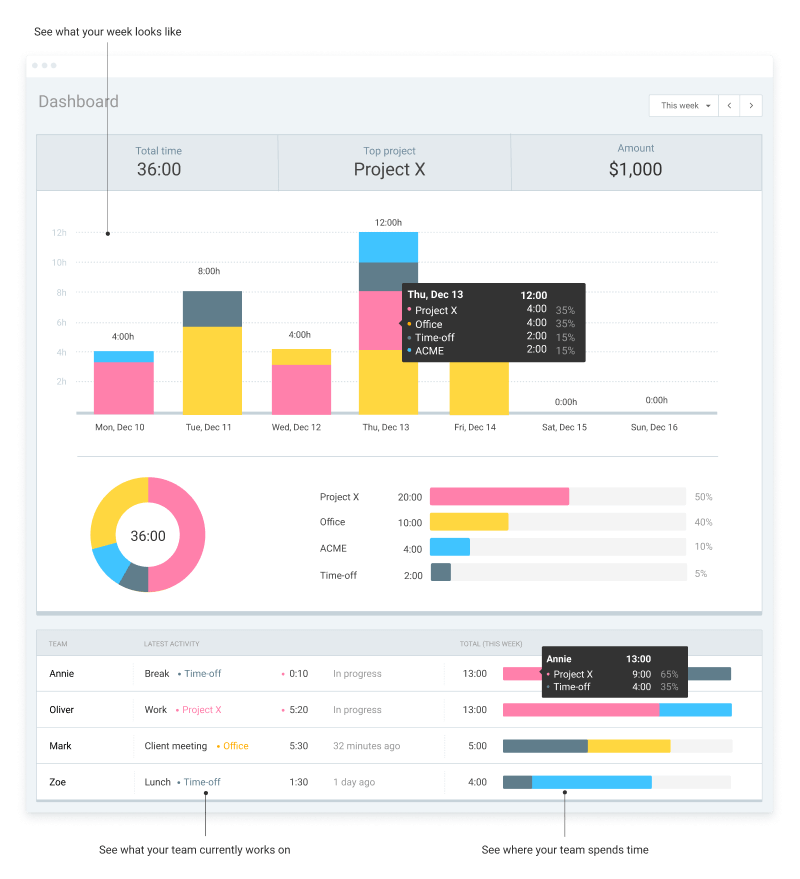 If needed, there's an option to export your reports as Excel files or PDF.