Free time recording app
Clockify is the most popular free time recording app that lets you and your team track how much time you spend on tasks and activities.
Available for web, desktop, and mobile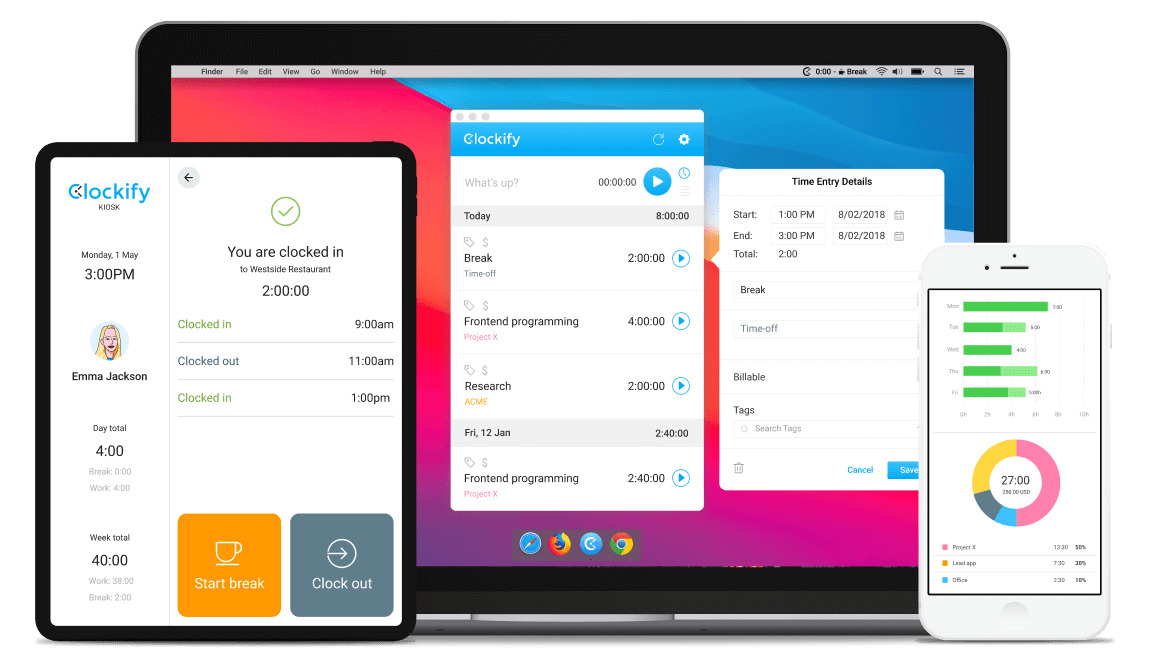 How to record time
Option A: Use a timer
Type what you're working on (web, desktop, mobile)
Start timer with one click
Stop the timer once you're finished
Continue the timer once you start working again
Option B: Enter time later manually
Enter what you were doing (web, desktop, mobile)
Enter duration
Add the time for recorded activity
Option C: Auto track time
Enable auto-recording of apps and websites you use
See how you days looks like
Select which activities you wish to timesheet
Option D: Record time in timesheet
Select your activity
Enter duration under corresponding day
Time recording features
Insanely simple
Time tracking is so simple that you'll actually do it.
Works in a browser
There's need to install anything.
Reports
See where you and your team spend time in visual reports.
Edit entries
You can always go back and edit your time records.
Project and tasks
Create projects for activities and record time for them.
Tags
Add keywords to time recrods so you can have better reports.
Reminders
Get reminders if you forget to record your time.
Offline mode
Track time even when you don't have network connection.
Idle detection
(Mac)
Clockify can detect when you're inactive and discard that time.