How to Become a Virtual Assistant in 2023 (+ Expert Tips)
Does it seem to you, too, that recently, there's been a lot of talk about virtual assistant (VA) jobs?
The popularity seems to be well-earned — it's a position that offers variety in the type of tasks, flexibility for the work hours, and a great chance for a good work-life balance.
So, we decided to look into how one can become a virtual assistant — we dissected the topic and covered the following:
Roles and responsibilities of a virtual assistant,
Steps on how to become a virtual assistant,
Tips and tricks from experienced VA professionals, and
Answers to the most common questions regarding VAs.
Let's get started.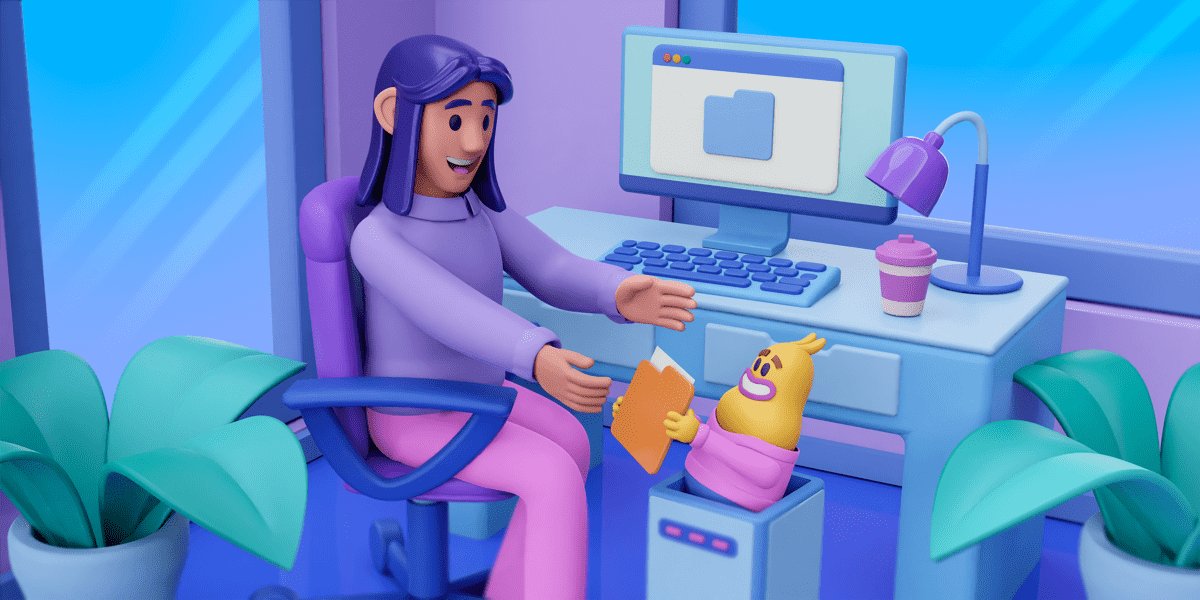 What is a virtual assistant?
Put simply, virtual assistants provide support and a variety of services to their clients (individuals or businesses) from the comfort of their homes.
The client's needs determine the scope of services requested by the VAs, but they often include:
Data entry,
Logistics management,
HR support,
Bookkeeping, and
Marketing.
These skilled professionals can be full-time employees, but more often than not, virtual assistants are self-employed — freelancers and independent contractors working on a project basis.
What do virtual assistants do?
To be specific, some of the tasks virtual assistants usually take care of focus on:
Administration,
Scheduling,
Employee records,
Project and task management,
Content creation,
Marketing and promotion,
Web development, and
Various other relevant business operations.
Most of the time, it's not just one type of tasks — but a variety, depending on the client's needs.
💡 Clockify Pro Tip
Juggling between projects for different clients can make your life (and work) hectic. Here's a guide to help you stay organized and professional in that area:
6 Steps to become a virtual assistant
Let's see what you need to do to become a virtual assistant nowadays. We've conducted thorough research (so you don't have to) and picked the brains of some experienced virtual assistants.
Here the 6 most important steps to becoming a virtual assistant:
Identify your top skills and niche down
Pick the right tools
Create a pricing model for your services
Increase your online presence
Seek clients and job opportunities
Build a portfolio (and update it regularly)
Now let's dive into each, for more detail.
Step #1: Identify your top skills and niche down
While doing the first step, you should follow the less is more principle. Identifying your top skills will help you decide the area of services you want to offer and later specialize in a niche of your choosing.
While trying to pinpoint your top skills, there are 2 things you ought to do:
Be brutally honest with yourself, and
Ask for external feedback and evaluation.
Remember that your unique perspective and set of skills can be your competitive advantage, and focus on developing those skills.
Moreover, you've probably heard the expression — jack-of-all-trades, master of none. Well, for someone who wants to become a virtual assistant, being average in many fields doesn't help in establishing a career.
Consider Gladwell's theory from his bestseller Outliers — Expertise is simply a matter of practicing in the correct way, and for at least 10 thousand hours — and start putting in those hours of work. It's all about the practice-until-perfection approach, as that's the only way to become an expert in your field.
💡 Clockify Pro Tip
If you're considering a career change, it's the right time to learn more about the process of planning and differentiating between long-term and short-term goals:
Step #2: Pick the right tools
Take advantage of the technology available and thus accelerate your business growth — it's as simple as that. Utilize your skills and give them an additional boost — by using the right software.
Since all communication and documentation are done online, the right tools can also provide you with proof of work for your invoices. But more importantly, they can also help you unlock the power of a streamlined and organized workflow.
Here are some categories of tools every virtual assistant must use for their job:
Communication tools (email and team chat apps),
Project and task management tools,
Time tracker and productivity management tools, and
Other specialized tools for their role (e.g., accounting software).
💡 Clockify Pro Tip
Check out our interview with the founder of a company providing clients with virtual assistant services, and learn about the importance of time tracking for the VA job:
Step #3: Create a pricing model for your services
Setting the right price for your work is the vital step in establishing yourself as a virtual assistant. To make a valid estimate of how valuable your work is, you must consider and include a couple of factors in the equation:
Time spent on completing the task, and
Quality of end results, based on your expertise.
Of course, you can (and should) check out how much your competitors charge, but only by using time-tracking software will you get accurate estimates for different types of tasks and create the right pricing strategy.
Time trackers, such as Clockify, will also help you make a distinction between billable and non-billable hours, which is another key element in developing the right pricing model.
Hours spent directly on client tasks count as billable and will be charged for (e.g. email correspondence with external parties for appointment scheduling, or content creation), while non-billable hours revolve around growing your business, e.g. compiling and sending client invoices, looking for new clients, working on your website, and building and promoting your brand.
Tracking time for both categories will provide valuable insights and help you establish the right pricing strategy.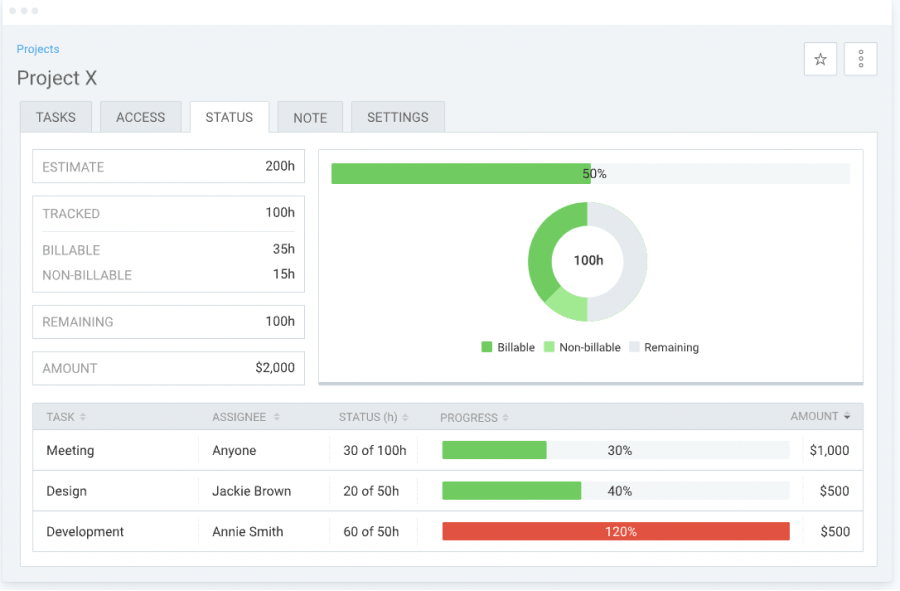 Bear in mind that there will be room for improvement and your pricing model doesn't have to be perfect right away. The prices won't be set in stone, and you'll be able to tweak them as you see fit or as your expertise grows.
💡 Clockify Pro Tip
We've conducted an interview with Julmar Grace Locsin, a true expert in the field of virtual assistance, so here's another further reading recommendation:
Step #4: Increase your online presence
Visibility is the key here, as once you've settled on what you're doing and can offer a pricing model, there are only a few things left — advertise, gain clients and experience, and repeat.
Here's to provide some useful examples of what you can do:
Join professional platforms,
Use word of mouth (or keyboard in this case) to your advantage,
Advertise and regularly post on social media, and
Engage your connections (provide relevant examples that illustrate your expertise, creativity, organization, time management, etc., to build meaningful engagement and provide deeper insights).
We reached out to Julmar Grace Locsin, the founder of Surge Marketplace — an enterprise where freelancers/VAs, and clients/companies needing their services meet. Grace believes an online presence is key to establishing yourself as a personal brand: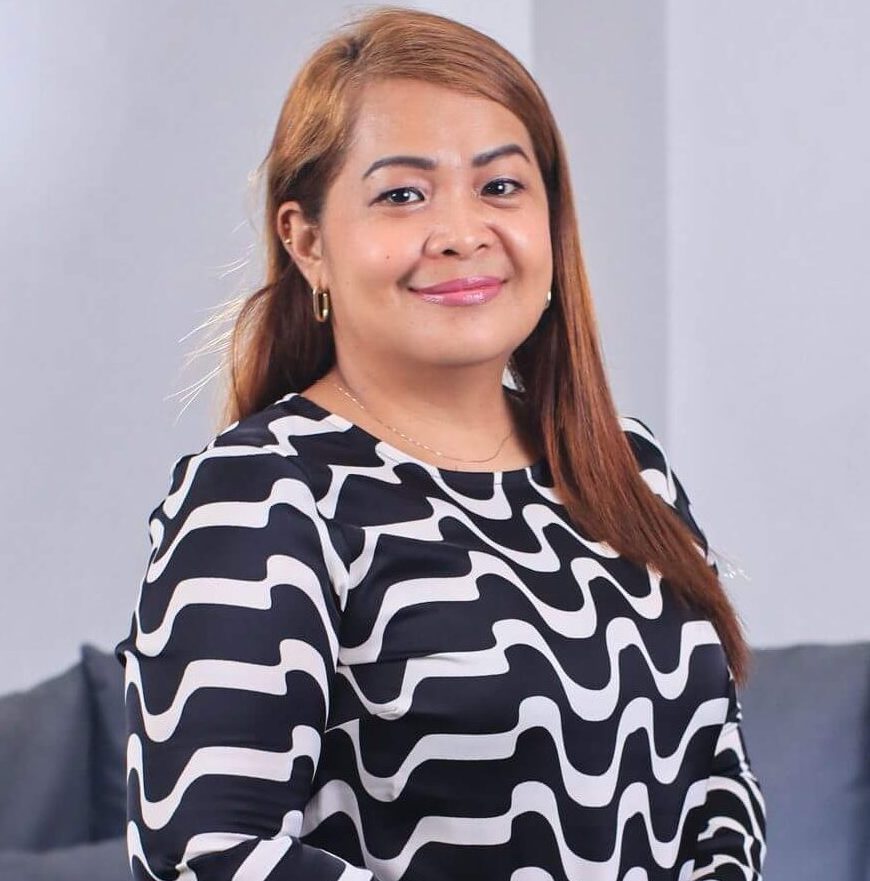 "Build social media presence, maybe a website, maybe a Facebook page, or a TikTok account. Look into the account, a company profile, and LinkedIn, and then — start promoting it. VAs should also think in terms of a target market they want to serve."
Step #5: Seek clients and job opportunities
Now, onto job hunting! Use everything from the step above and look for employment, both on online platforms and through your already established connections.
The job-hunting process can be exhausting, we've all been there. However, this may be the start of a new and exciting career — all it takes is developing a strategy to motivate yourself to keep working, even in the most frustrating parts of your job search.
Here are a few ideas to keep in mind during the process:
Refresh and update your resume and social profiles (e.g. don't forget the "open for work" badge on LinkedIn),
Dedicate some time to go through job listings on a daily basis (make use of filters and advanced search options),
Create a template for a cover letter that highlights your skills and experience (and customize the parts for each position or client), and
Do your research and prepare for interviews, but prepare your own set of questions and conditions.
💡 Clockify Pro Tip
Not sure where to start when looking for employment? Here are some reliable and popular freelance websites, to save you some time and help find clients faster:
Step #6: Build a portfolio (and update it regularly)
At this point, what you need is something to showcase your virtual assistant skills, so you should work on your portfolio website.
Try to:
Provide examples of your previous work,
Include all the contact information, and, if possible,
Ask for referrals and recommendations that highlight your values and principles to post publicly.
Your portfolio should be a glimpse into your approach to the virtual assistant job, so make sure your potential clients see your personal brand through it.
Or, here's how Grace puts it, a portfolio should be: "A gathering of work samples and certificates, in order to prove to clients that you can do the job or you can deliver what you promised, when it comes to your serviceable skill."
💡 Clockify Pro Tip
Need some help with presenting your work to clients? No worries, we've got you covered:
Expert tips for becoming a virtual assistant
Now that we covered the necessary steps to become a virtual assistant, let's share some expert tips and tricks — as explained by people who already are virtual assistants — that will increase your value as in the position:
Build your authority through expertise
Learn to maximize your productivity and efficiency
Always be proactive
Establish clear work-life boundaries
Invest in training and education
Tip #1: Build your authority through expertise
As we've already pointed out, picking a niche is a strategy that involves focusing on some of the following:
Specific markets (e.g., North America, Europe, etc.),
Specific industries (e.g., Gaming, Finance & Banking, etc.),
Client type (e.g., solo entrepreneurs, small businesses, etc.), or
The task scope (e.g.employee and payroll management, communication, scheduling, etc.)
As Jo Harris, a virtual assistant turned copywriter, and the founder at The Virtual Mama, explains, you shouldn't be afraid to niche down early on: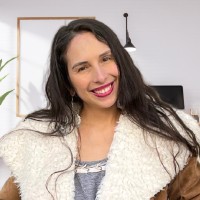 "Most VAs think that they have to start out with general services or try everything when they're just getting started. The truth is that by inching down early on and developing a specialized skill, you will stand out from other general virtual assistants and position yourself to earn more per hour."
Proudly boasting of raising her hourly rate from $17 to $100+ per hour, Jo encourages virtual assistants to always showcase their expertise: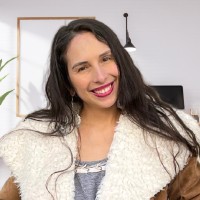 "The industry term for this is "build your authority." That just simply means you should talk about your process and niche in a way that shows you as a go-to expert. This may seem unlikely as a new VA, but it's possible with the right approach. You can talk about your journey, insider tips that you are learning along the way, and you can share skill-related insight as you develop your skills."
Tip #2: Learn to maximize your productivity and efficiency
Here's a pro tip from someone who utterly understands the virtual assistant market — Jaime Nacach, the founder and CEO of Virtual Latinos, a VA recruitment agency that connects North American businesses and professionals from Latin America.
The topic was increasing productivity and efficiency in a digital age, and Jamie claims the software tools are go-to solution, which can make all the difference: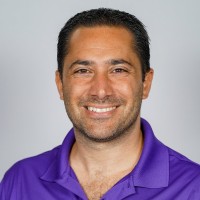 "As a virtual assistant, technology plays a crucial role in your daily work. By mastering the right tools, you can significantly improve your efficiency and achieve better results in less time. Therefore, staying up-to-date with technological advancements and constantly learning new skills is vital for success as a virtual assistant."
Bear in mind — productivity is a learned skill, and there's no one-size-fits-all approach to its improvement. Here's to provide a few examples, and name some factors that determine our productivity levels:
💡 Clockify Pro Tip
Understanding productivity levels means knowing when is our biological prime time — the time of the day when we have the greatest amount of energy. Here's all you need to know and steps to track it:
Tip #3: Always be proactive
An essential aspect of being a successful virtual assistant is the ability to work autonomously and take initiative without constantly waiting for instructions. In Jaime's opinion, being able to anticipate your client's needs will definitely make you stand out from the crowd in a growing market: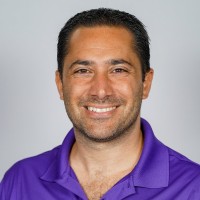 "By researching the projects you are involved in and going beyond what is expected, you can demonstrate your interest in the work and anticipate future needs or tasks. This proactive approach helps to achieve goals more efficiently and effectively, ultimately leading to greater success for both you and your client."
💡 Clockify Pro Tip
Want to develop a more proactive mindset? Look no further:
Tip #4: Establish clear work-life boundaries
Virtual assistants can have clients in different time zones, but that doesn't mean they should jump out of bed any time there's a client request. Setting boundaries will help you achieve a work-life balance as a virtual assistant and show your clients (and potential clients) you value your time.
Ultimately, setting boundaries leads to better end results, which benefits the client as well, according to Adrian Tamminga, an entrepreneur running Iron Embers who often collaborates with virtual assistants: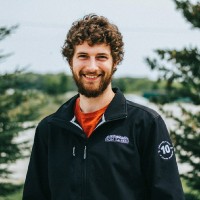 "Encourage your virtual assistant to maintain a healthy work-life balance by setting boundaries for work hours and respecting their personal time. This will help prevent burnout and ensure they remain productive."
💡 Clockify Pro Tip
Working with clients in different time zones doesn't have to be stressful, you just have to understand how it impacts you:
Tip #5: Invest in training and education
Embrace the power of lifelong learning and the fact that there's always room for improvement. Educating yourself will keep you on top of the latest trends, help you gain new skills, and excel at the virtual assistant job.
For example, you can always:
Be on the lookout for webinars,
Attend training courses,
Read the right literature and articles, and
Follow the good practice examples you can find online.
Speaking from experience, Grace is convinced that learning new things equals higher rates, at least nowadays, in the Information Age. It's as simple as that. Embracing lifelong learning is what will set you apart from the competition: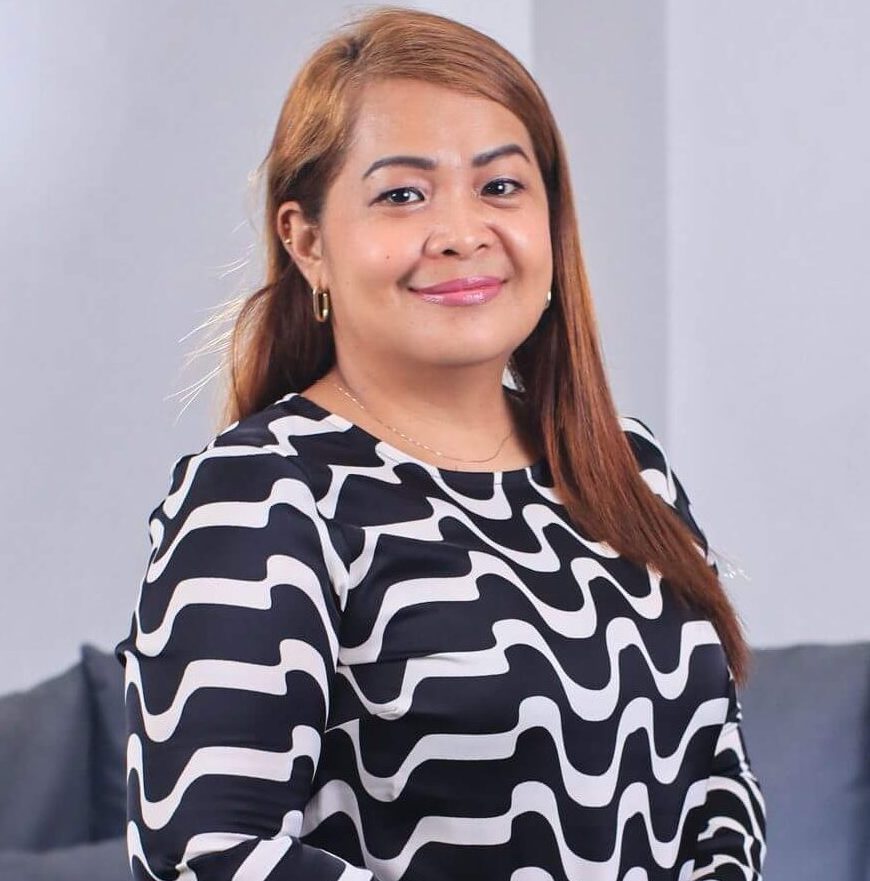 "Always upskill, always learn. There are a lot of free tutorials and certifications; there's HubSpot online, Google learning, LinkedIn learning… There are also paid courses that you can always use to stay relevant."
Apart from VAs investing in themselves, once again, Adrian pointed out that companies and clients can contribute to the growth of their VAs: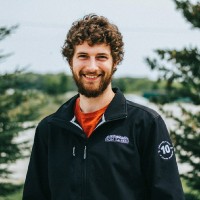 "If your virtual assistant needs to acquire new skills or knowledge, invest in their training. This will enable them to perform tasks more efficiently and effectively, ultimately benefiting your business."
💡 Clockify Pro Tip
If you're striving to be the best you can in your job, here's an article you'll find useful:
FAQ for becoming a virtual assistant
Last but not least, here are the answers to the most commonly asked questions regarding the virtual assistant industry and job — once again, our experienced interlocutors shared their takes.
Are virtual assistants still in demand in 2023?
In short — yes.
The latest data indicates that the global virtual assistant market grew at a 41.9% compound annual rate in the previous year. In 2022, the estimate was $9.62 billion worth, while it was $13.63 in 2023.
Moreover, the same report shows that growth is expected to continue, and the projections for 2027 are set at $44.34 billion.
How much money can you make as a virtual assistant?
There's no fixed amount of money that virtual assistants earn. Their pricing models and hourly rates can vary depending on their:
Industry and niche,
Type of business operation, and
Type of clients.
According to Indeed, the average hourly rate for virtual assistants is $26.73, and a recent CNBC article states that, for specialized skills, virtual assistants can earn up to $100 per hour.
Is it hard to become a virtual assistant with no experience?
Since what's hard for one person to do completely depends on their skill set and competencies, there's no definitive answer to this question.
We've asked Caroline Marshall, the founder of Upsource, to share her 2 cents and she suggests it's best to have at least some prior experience, before committing to virtual assistance as a full-time job: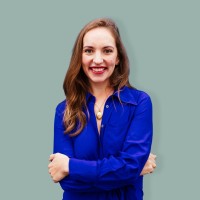 "I would definitely say if you have no experience this isn't a training, a starting out role. Perhaps an employed role would be right for you before starting a business supporting others. However, if you have a work history — you can normally look back on your work experience and find an area of the VA world that may work for you — for example, if you worked in sales, you could definitely carve out a service in sales support for clients! Understanding your strengths and potential areas of growth is definitely needed to be a great VA (and likewise understanding your weaknesses)."
Is it hard being a virtual assistant?
Like every other job, there will always be ups and downs in the virtual assistant job. Remember to keep your motivation at the highest possible level and power through rough times.
To do so, you can implement a self-reward system, for example — a favorite piece of candy for each completed item on your to-do list, and a massage/night out for a full week of completing daily agenda sound about right.
We've asked Grace to put in her 2 cents, and she admits that the most difficult part of being a virtual assistant is — time management. In her opinion, stress goes hand in hand with bad or inadequate time management skills: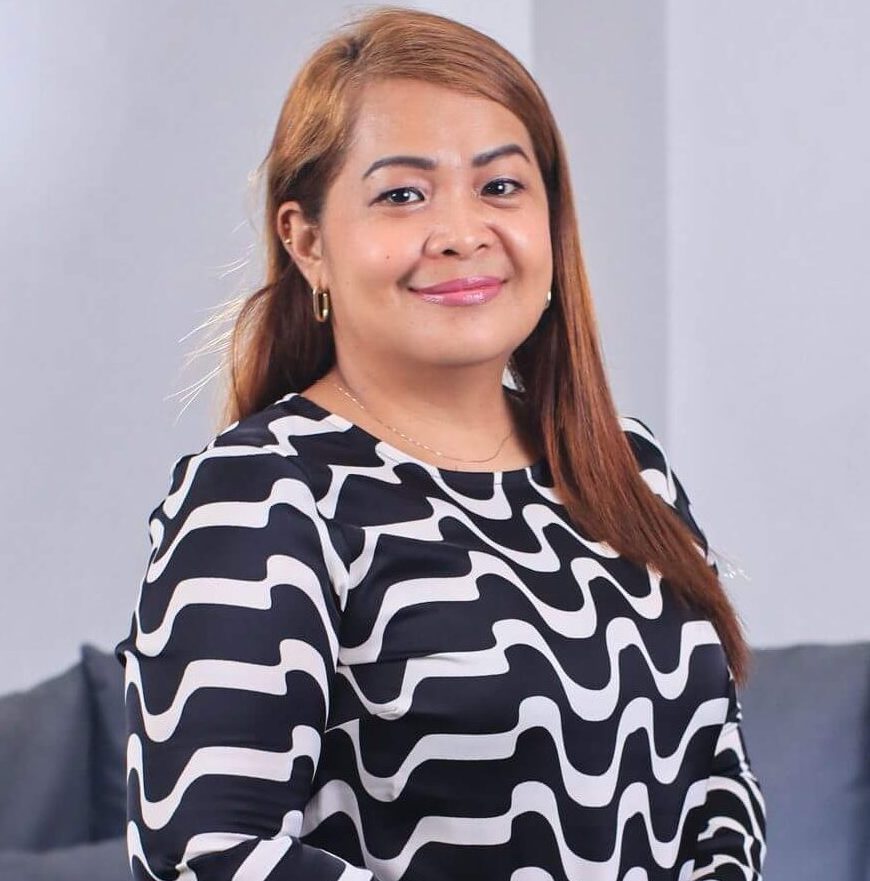 "If a virtual assistant is able to manage time, they will be very successful. The stress level is a component of time management, either associated or significantly related to the set of skills. So if there are aspects where the virtual assistant is not managing their time, that's when the stress level will come."
💡 Clockify Pro Tip
Are you a fan of the to-do list, too? If that's the case, this article is a must-read, as it will help you find the right method for maximizing your productivity and efficiency:
Can you be a virtual assistant as a side hustle?
As a virtual assistant, it's up to you to determine what amount of workload works best for you, so the answer is yes.
For example, you can work part-time and have only one client. Caroline agrees and even recommends starting that way: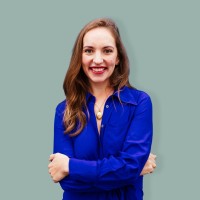 "You can definitely start as a side hustle! I would highly recommend it if you aren't in a position to leave a salaried role. Before Upsource existed, I had one 10-hour client around my 4-day-a-week job (1 day a week was mummy day) — but my advice is always BE HONEST. It will surprise you how many clients will be open to flexible working for the right person. Never take on clients on hours you can't achieve in your side hustle, it will harm both of you in the long run!"
💡 Clockify Pro Tip
More flexibility, higher productivity, retention of top talent, and less commuting are some of the benefits that come with the 4-day workweek. If you'd like to find out more about the topic, check out this article:
How many hours can a virtual assistant work?
Again, there are no specific rules, as this is a highly individualized aspect of work. The total number of hours per week may vary depending on the number of clients and the expertise of a specific virtual assistant.
As Caroline explains, there is no true "average" as every client needs different services: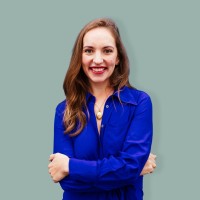 "At Upsource, while our packages start at 10 hours per month, our average retainer for clients is 30-40 hours per month (approximately 10 hours per week). This ensures we can really build strong long-term relationships with our clients and add value to their work week. However, some clients may only need a few hours of bookkeeping per month as an example, but that still makes a difference to their work-life!"
Now, from Grace's extensive experience, virtual assistants usually dedicate at least 40 hours per week to work, the same as an average full-time employee: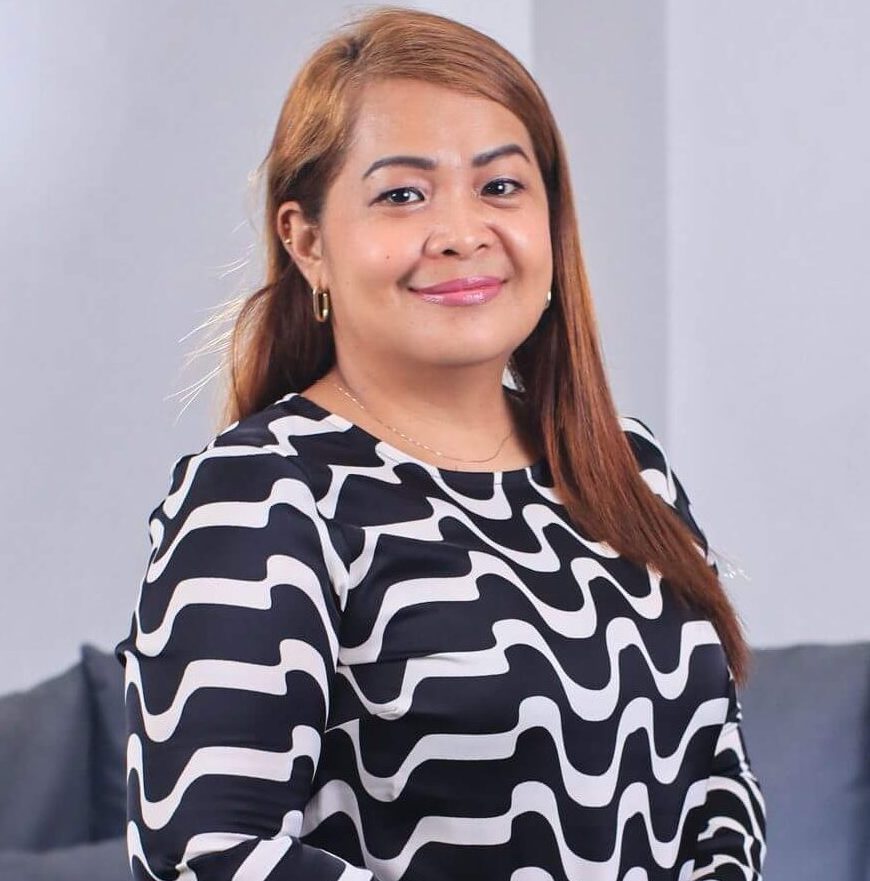 "For virtual assistants, the more hours, the better — if you're paid by the hour. I think on average, the most common is really full-time — 40 hours per week. Some VAs are servicing 2 or more clients, so they could be providing full-time service for one client, at 40 hours, and then another client part-time, at 20 hours."
She further explains how the weekly total depends on what can a virtual assistant deliver, and the value of the end results.
💡 Clockify Pro Tip
Paying attention to a work-life balance is vital for our well-being, yet we all sometimes fall into the trap of overworking. In case that happens, this is a must-read:
Do virtual assistants work from home?
The flexibility of working remotely allows virtual assistants to work from home, so the answer is mostly yes. However, just as for any other remote position, some people will prefer to rent an office, use a coworking space, or be a digital nomad, to provide a few examples.
The position of a virtual assistant is obligatorily remote, and Grace likes to emphasize that as one of the main perks of the job: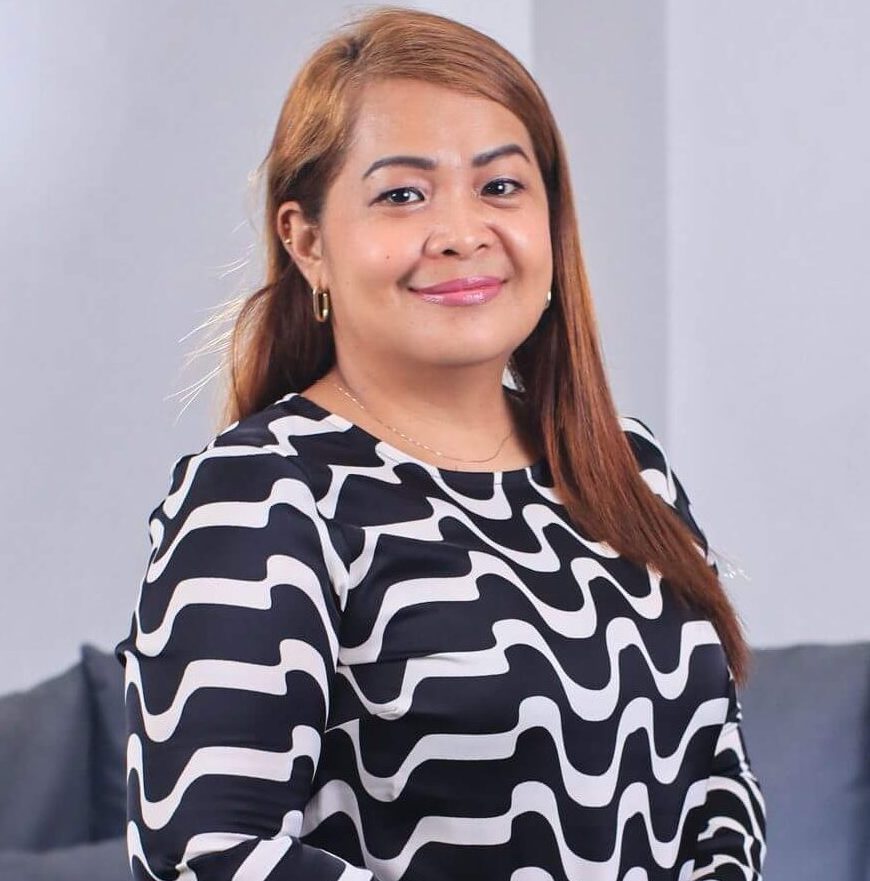 "Probably 80% of the time VAs are working from home and then, maybe on weekends, or perhaps on a quarterly basis, they travel with their family. They can go to an island or go abroad, and still work — because it's remote working. They can still bring their laptops and serve their clients. So, I think 20% of the time is spent on holidays, weekends, getaways, quarterly vacations, but still, for a part of it — they are working from anywhere, still freelancing, still doing remote work."
💡 Clockify Pro Tip
Are you also a remote worker? Some of these tips may do wonders for your daily routine and work-life balance:
Can a virtual assistant start their own business?
Long story short — yes. Even though many virtual assistants choose to work as freelancers, they have the option of registering the company as a legal entity and becoming solopreneurs.
As Caroline explains, the first thing to do when starting a VA business is to ensure everything is legit, like the insurance and taxes registration. She recommends setting the following steps as a priority:
Getting a domain-registered email address,
Telling everyone about your new business — the best way to get clients is word of mouth and referrals, and
Creating a business and finance plan.
Grace further explains how, when it comes to VAs starting their own business, it's all about the entrepreneurial mindset — i.e. having a clear purpose, vision, mission, and goals. However, she also adds that officially registering a business is a step that should come naturally to virtual assistants, only once they've been established as a personal brand: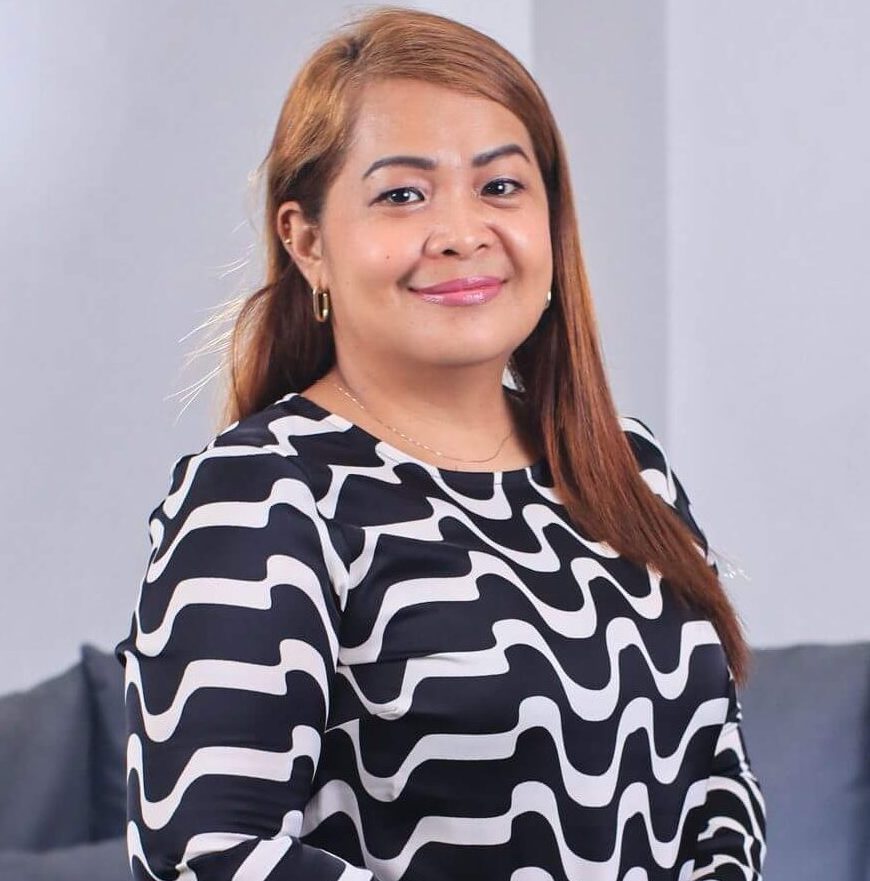 "It starts with the entrepreneurial mindset, then — creating a brand and online presence out of it. Registering the entity with a government should come later on, when everything's stable."
Do you need education to be a virtual assistant?
We asked Caroline to solve this mystery as well, as she works with many types of virtual assistants, and she explains that formal education is not obligatory: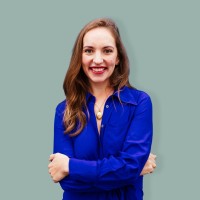 "While the beauty is you need no formal education/qualifications, a great VA, in my opinion, will be invested in their CPD [continuous professional development] and always learning!"
You'll be happy to hear there's an abundance of affordable online courses, e.g. virtual assistant courses on Udemy, and other resources to guide you through this career-changing process. Moreover, there are communities you can join and mentors who are available to offer advice, just as Caroline highly recommends: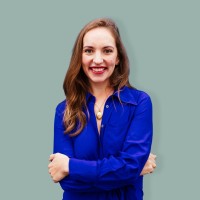 "Explore joining VA memberships and getting a coach — all those questions are so much easier if you are connected with the right people!! I have a VA coach myself who has been invaluable to the growth of my business Upsource."
Wrapping it up: Hop on the train — virtual assistants are on the rise
In a nutshell, it's no wonder that the VA industry has been rapidly expanding, as both virtual assistants and their clients reap the benefits of such arrangements. Flexibility and freedom to handpick who they'll be working with on one side, and lowering overhead costs and meeting deadlines on the other — it's a win-win by definition.
With all that in mind, can you think of a reason why you shouldn't recognize your skills and turn them into a profitable VA business? Or at least a side hustle to boost your income? We didn't think so.
Remember, Batman's story would be much different if he didn't have Robin at his side, as every superhero needs a sidekick!
✉️ Are you a virtual assistant who has a success story to share? Or an entrepreneur who often utilizes VA services? Based on your experience, are there any other tips and tricks you'd like to share, or perhaps some additional thoughts on the topic? If so, feel free to reach out, write to us at blogfeedback@clockify.me, and you'll get a chance to be featured in this or one of our future articles. And, if you liked this post and found it useful, share it with someone you think would benefit from it.