How to pay contractors and freelancers
Paying your contractors and freelancers can be tricky, as you'll have to:
make sure you've classified your workers correctly, and determined whether they're legally contractors, freelancers, or regular employees
select a suitable payment method and agree on the payment terms with your worker
gather the right documentation for the IRS
To make sure you don't miss anything, here's everything you need to know about how to pay contractors and freelancers:
Freelancer vs contractor vs employee
Before we dive into explanations about what you need to consider when paying contractors and freelancers, here are the basic definitions that will help you distinguish freelancers and contractors from regular employees.
Freelancers definition
Freelancers are self-employed professionals who typically have their own business, have no long-term commitment to one employer, and have no other employees in their business but themselves. They're currently on the rise, as one study claims that 40% of Americans will turn to freelancing by 2020.
Freelancers often work remotely, take on multiple projects and clients at the same time, and then organize their work accordingly.
They make all the decisions about their work routine on their own – when they'll work, where they'll work, what projects and clients they'll take on, as well as what hourly rates they'll charge their clients, often depending on various parameters.
Most importantly, once freelancers take on a project, they agree about the deadlines and project outcomes with the client, but always have sole control over how the work is handled (as long as the agreed deadlines and project outcomes are met in the end).
They're often classified as 1099 independent contractors, who have to fill out 1099 forms for the IRS, and pay their own taxes, benefits, and insurance.
Contractors definition
A contractor is a person or agency that takes on a contractual obligation to provide certain materials, perform a certain service, or do a certain job.
One prominent freelancer joke says: "You're a contractor if you're getting paid, and a freelancer when you're unemployed" – though this is a funny statement, it isn't a true one. Contractors are similar to freelancers, but there are certain legal differences.
They have less freedom in terms of what clients and projects they'll take on, as they're usually outsourced to certain clients by a base agency or company.
Contractors may or may not be self-employed, and their "employment" by a particular client, agency, or company depends on the contract they've signed – in a way, they're viewed as temporary employees, and may work for longer periods and on multiple projects, once outsourced. Sometimes, the contract will cover work for 3-12 months, and sometimes it will cover only a shorter project, but still be framed as contractor work.
When contractors are outsourced by a base company or agency, who provide some benefits and insurance, they're paid as W- 2 contractors.
As previously mentioned, independent contractors (freelancers) are never tied to an outsourcing base company, and they handle their own taxes.
Types of contractor jobs include:
A self-employed contractor is anyone who holds a business, either as the sole owner or partner in ownership. A lot of different professionals may fall under the self-employed contractor definition, and this includes, babysitters, counselors, caterers, software developers, etc.
Consultants are actually a prominent sub-type of contractors who often work as legal, health care, and financial advisors. Apart from that, doctors, accountants, and pharmacists who have the necessary expertise also often take on consultant jobs. Consultants are not listed for payroll as company employees, they work when called for advice and expertise, and either get paid by the hourly rate or have a fixed price.
Tradespeople are skilled contractors who specialize in a certain trade, usually on a comparatively small scale: they include electricians, plumbers, carpenters, painters, wedding planners, and similar professionals. A lot of tradespeople are owners of small businesses.
Artists are contractors skilled in the arts and crafts industry, and they include a wide range of professionals, from woodworkers and glass cutters to singers, actors, presenters (depending on the arts and crafts industry you're looking for).
The element that labels artists as independent contractors is the freedom they have to determine how they'll handle the creative angle of their work.
Differences with employees (how to classify workers)
Employees are individuals who have been employed full-time or part-time, under a specific contract of employment (expressed or implied, oral or written) that specifies the employees' rights and duties.
Employees are employed for a salary or wages, and classified as W-2 employees – all their taxes are handled by the employer they work for.
There are several rules that determine whether a professional is an employee or a freelancer:
Rules dictated by behavior or level of freedom in work
Employees don't have the freedom to decide:
when they'll work
on what projects
for what clients
what methods they'll use to get to the final result
what tools and equipment they'll use
who'll assist them in their work
where they'll buy their work supplies
in what order they'll tackle their work
Freelancers have the freedom to decide all this – as previously mentioned, they only need to make sure that they meet the previously agreed on deadlines and project outcomes in the end.
Rules dictated by finance
Unlike employees, independent contractors usually have unreimbursed business expenses (ongoing costs that are mandatory regardless of whether they're currently working on a project).
Independent contractors are usually free to seek out business opportunities, but also more prone to suffer financial losses in their work.
Employees have regular hourly, weekly, and periodical wages, while contractors are paid for individual projects they work on, with previously agreed on hourly rates or a flat fee.
Type of relationship
Employees sign contracts that describe the type of relationship between the employer and the worker – details about whether the worker in question has typical employee benefits (insurance, pension plan, paid vacation, sick leave, and other benefits).
When determining the type of worker, some aspects may point to the employee, some may point to the contractor or freelancer – you can document each of these factors and consider the right conclusion, depending on the described parameters.
Before you consider the payment methods for your worker, always make sure they are legally classified as W-2 contractors, 1099 independent contractors, or regular employees, in order to avoid problems with the IRS.
💡 For more clarification about taxes, worker classification, and other legal matters, consult the official
IRS website
.
Paying contractors
W-2 contractors are similar to employees, who have their insurance and benefits paid by the employer – W-2 contractors are assigned to a client of the base company or agency, and the base company or agency provides some of the benefits, handles employment taxes, and also takes a cut of the hourly rate for a particular client.
For example, if the client is billed at $100/hour, the W-2 contractor may earn $70/hour, while the rest of the hourly rate goes to the base company.
Paying freelancers (independent contractors)
Freelancers are labeled as 1099 independent contractors, and if you hire such a contractor, you'll have to follow a set of prescribed rules:
Have the independent contractor fill out a W-9 form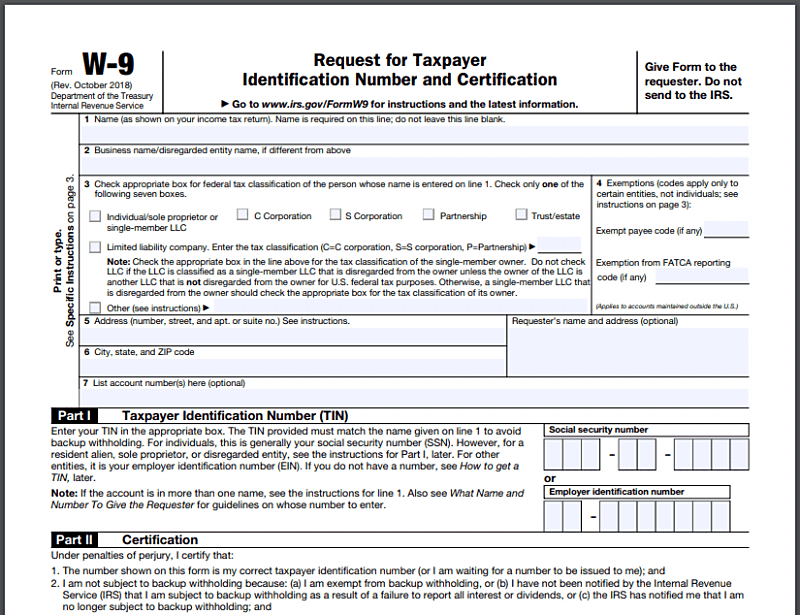 The W-9 form is meant to help you get the all the independent contractor's identifying information – Name, Type of business (Sole Proprietor, Corporation, Partnership…), Taxpayer Identification Number (TIN), and Certification, among other info.
Unless your independent contractor provides a TIN, you'll have to deduct certain backup withholding from their earnings. Paying backup withholding is always important as you'll otherwise be responsible for possible uncollected taxes.
Consider payment terms
You and the independent contractor usually determine the payment terms between yourselves – and there are no prescribed rules here. Most likely, you'll get an estimation for the costs beforehand (and this will include materials and additional services).
Then, you can agree on how you'll parse payments:
As a first option, you can pay the freelancer upfront – bear in mind that you should only consider this if you already have a relationship with the freelancer and trust him/her to do the job as agreed.
As a second option, you can pay the freelancer after the job is complete – this is where the contractor's trust in you comes into play.
Bear in mind that not all contractors will be willing to be paid only after project completion – also, smaller contractors simply don't have the means to pay all project costs without getting paid for the materials up front.
As a third option, you can pay one-half up front, and the other half upon completion – and this is always your best option, for both you and the freelancer.
Remember, many freelancers will need the first half of the fee in order to purchase necessary materials (and be reimbursed for them after completing the project).
If you've commissioned a larger project that might span months, you can parse payments differently – pay one third up-front, the second third on a large milestone, and the last third upon completion.
In any case, make an agreement with the independent contractor to have receipts he/she spends on materials sent to you – for documentation and proof for how the money you gave as an advance was spent.
For the best possible client/freelancer relationship, it's best that you and the freelancer lay out the ground rules about what will happen if:
The client doesn't finish the work on time
The contractor doesn't deliver work in accordance with the agreed deadlines and expected project outcomes
Payments are not delivered on time
Pay them what you're due (and choose a payment method)
If you're hiring an independent contractor, you'll have to agree with him/her about the payment method you'll use – the payment method may often depend on the location of your freelancer, considering that some regions don't support certain payment methods, and some payment methods ask for large transfer fees you'll probably want to avoid.
You can pay your contractors through the following payment methods:
Via Checks
Checks are a great payment option because they don't require deposit fees – but, some contractors you're working with may be wary of checks because they have to wait for the check to clear, and checks generally take longer to arrive (as they're sent via post).
Via PayPal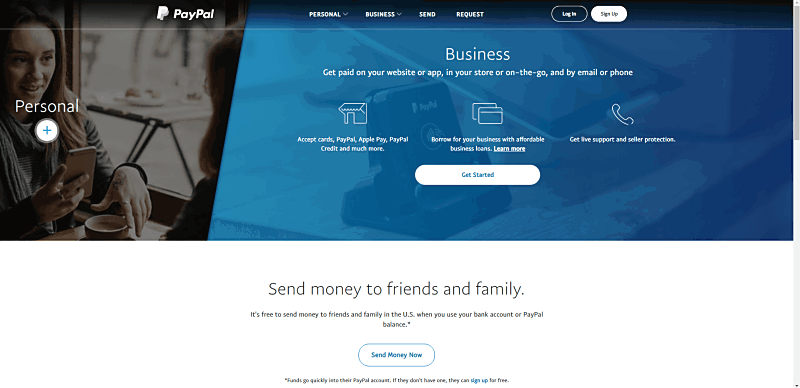 PayPal is a faster option than a check, considering that the entire transaction is carried out online. However, PayPal is not supported globally, so you'll have to check with your freelancer whether they're able to accept PayPal payments at all (check out this guide to understand whether your freelancer's country is viable to accept PayPal payments).
If PayPal payments are available, they're an efficient option because the money transfer usually takes about one business day (though this may also depending on your region). One of PayPal's cons is that freelancers have to pay a 2.9% transaction fee for each individual payment they receive, plus a fixed fee of $0.30 – which may alienate freelancers who receive multiple smaller payments each year.
Via Credit Card
Credit Card payments may be processed through PayPal or a similar payment system (depending on what's available in your country). You'll be able to process payment through a wireless credit card, which may even work for your mobile device.
Many of the freelancers you'll want to pay via credit card use an app to get paid, so you'll need to make an agreement with the freelancer about the app you'll need to register for in order to send out the money.
Via accounting software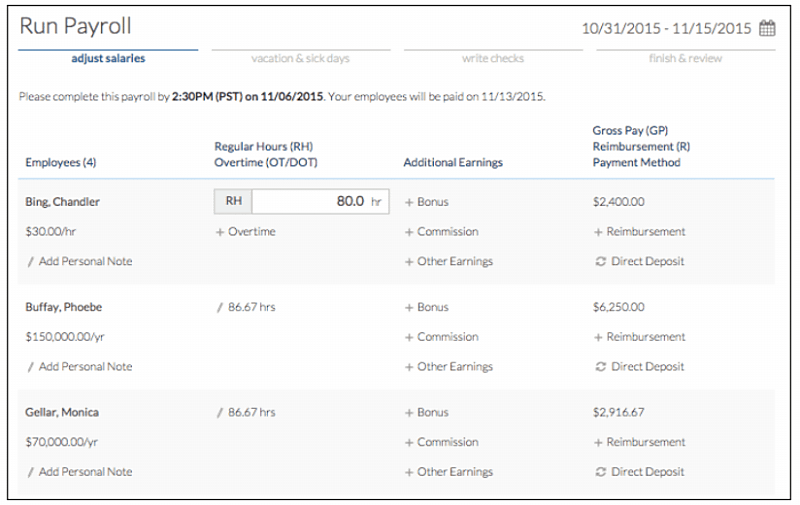 There are various accounting software solution you and your freelancer can use to process payments (Google Wallet, Wave, Gusto Payroll, QuickBooks, FreshBooks…) and have payroll and invoicing handled automatically.
Once you agree with your freelancer about the hourly rate for the project, you can instruct your freelancer to define his/her hourly rates, track billable time, and have his/her earnings calculated automatically with Clockify.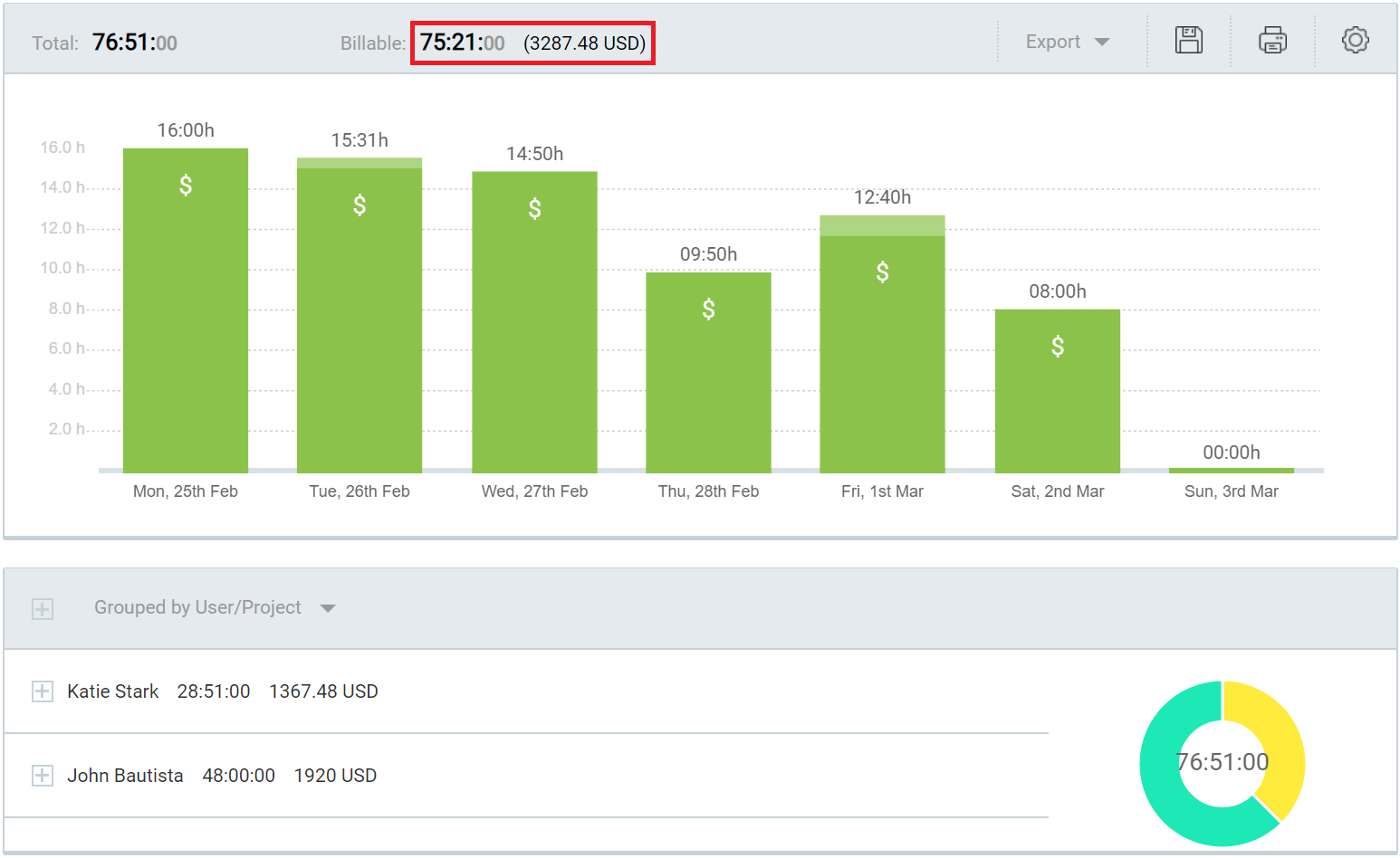 Then, you can instruct the freelancer to use a reliable invoicing software to create invoices so that you'll have complete documentation for payroll.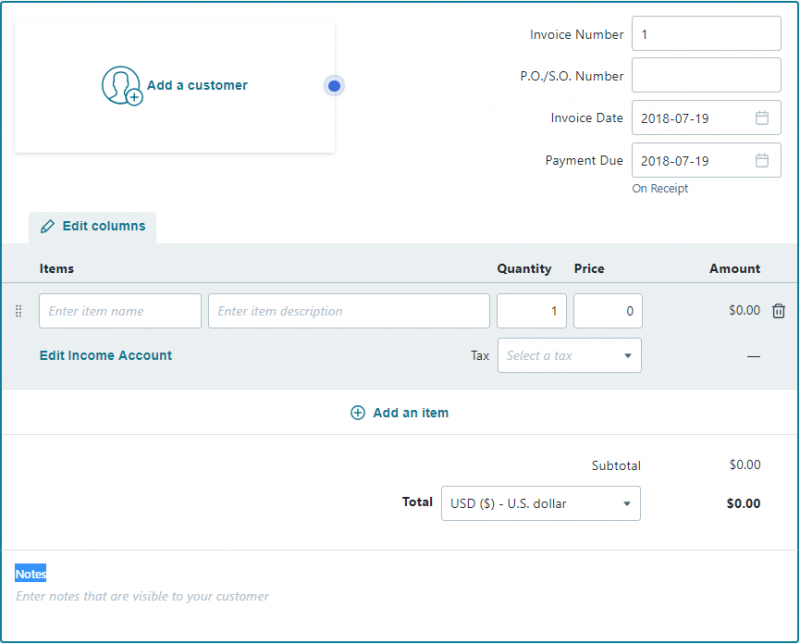 Via electronic funds transfer (EFT)
Electronic Funds Transfer may be the easiest payment method you'll come across – there are no apps or payment systems involved, only direct transfer of funds from your bank account to the freelancer's bank account. This type of transaction usually takes 2-4 business days to process.
You freelancer may prefer this method because there are no additional money transfers necessary (because the money goes directly to their bank accounts).
However, the problem with EFT is that the both banks will require transaction fees, which can be costly.
In any case, when paying your independent contractors, make sure not to take the taxes out before sending them the money.
💡 Clockify pro tip
Want to try a different payment method for paying contractors and freelancers? Check out our guide to the 16 best freelance payment methods in 2019 for more great payment tools and options.
Get the backup withholdings to the IRS
Once you've agreed on the payment terms and method, you'll have some other legal payment matters to look into.
In case you've had any backup withholding with your contractor (as mentioned, this may happen if the independent contractor hasn't provided his TIN number to you via W-9 form), you'll need to get the withheld money to the IRS. Also, make sure you get all withheld state taxes to the right state tax authorities.
Fill out a form 1099-MISC
1099-MISC forms ask of each client to classify the type of payment (e.g. whenever a freelancer works on a contract, his/her annual earnings are classified as non-employee compensation).
You, as the client, must complete a form if you've paid $600 or more to your independent contractor during the course of a year.
The clients have to send out their forms to their independent contractors by January, 31st every year. They also have to send a copy of the forms to the IRS, and the state's income tax withholding agency before the same date, in order to stay compliant.
How to track billable hours
Conclusion
In the end, correctly classifying workers before paying them is most important – you can choose your method of payment and agree about the payment terms with your worker, but proper classification isn't such a variable.
You'll have to distinguish whether your worker is a W-2 contractor, a 1099 independent contractor, or a regular employee in order to understand whether you need to cover taxes, insurance, and benefits for your workers.
Regular employees have all their tax expenses, insurance, and benefits covered by the employer. W-2 contractors have some taxes covered by the base company/agence that outsources them to clients. 1099 independent contractors (freelancers) pay their own self-employment taxes, but require the client who hired them to fill out 1099-MISC forms for every yearly sum larger than $600.
Worker classification can get tricky, as it is often difficult to interpret, and you have to take into account a number of parameters – but if you perform this classification correctly, you'll make sure you pay your contractors and freelancers correctly, and you'll likely avoid trouble with the IRS.