CUSTOMER STORY
Thornton & Lowe
How Clockify helped Thornton & Lowe, a UK-based tender and bid writing company, maximize momentum and sustain steady business growth.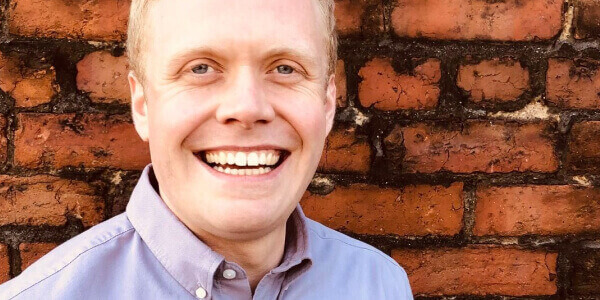 Intro
Dave Thornton is the founder and Company Director of Thornton & Lowe — a company focused on tender writing and bid management. Apart from directly helping their clients by providing value for money, the company offers bid writing trainings, resources, plus free software solutions.
Established in 2009, Thornton & Lowe currently reports a 75% success rate and over 90% client retention rate.
Size
30(ish) in-house employees
Industry
Tender Writing and Bid Management
Location
Manchester, United Kingdom
Most used features
Reports, Timesheets, Calendar view
Challenges Thornton & Lowe faced
Building a thriving business from the ground up is challenging, even for the most experienced people. But, what about the challenges of managing a thriving business?
Once the Thornton & Lowe team and client base started growing, it became clear that they needed extra assistance with the workforce and time management. Put simply, what they were lacking was a time-tracking system that provides real-time insights into different projects, tasks, and clients.
As for Dave, the Director, another issue started threatening his well-being — he lost track of his work-life balance and started overworking. What his new role required was a work hours and overtime tracker, to help him avoid burnout.
Solutions Thornton & Lowe found with Clockify
A variety of impactful Clockify Reports were the first thing Dave mentioned, explaining how the data from said reports help them stay on track, as well as improve the team's efficiency.
He also praises the personal Timesheet entries, as, in Dave's opinion, this feature empowers individual team members and enables self-monitoring. Apart from that, Timesheets help them monitor and compare estimated vs. tracked time, which is more than useful for making more precise future estimates.
Another Clockify feature that comes in handy is the Calendar view — helping the team set and reorganize daily goals and business priorities.
"This drives accountability for how individuals spend their time, owing to the transparency it provides. But it also empowers individuals to work with their managers to identify where they could be more efficient."
Who would Thornton & Lowe recommend Clockify to and why?
Dave and his team recommend Clockify to every professional service business.
He claims that our team time management app "has improved the professionalism of their business" and "enabled them to capture and use the data at a level that wasn't previously possible."
Dave adds how those aspects are especially important for teams that are rapidly expanding, and that Clockify has been central to their business development and performance since 2019. Therefore, he suggests that individuals and teams striving to improve will achieve goals faster with Clockify on their side.
Read full post → How Clockify helps Thornton & Lowe sustain business growth