How Clockify helps Thornton & Lowe sustain business growth
Starting a business in your 20s comes with a fair share of challenges and obstacles along the way, mostly due to a lack of professional experience. On top of that, the data from the US Bureau of Labor Statistics indicates almost 20% of all new businesses fail within the first year. Ouch!
However, it's not all doom and gloom — there are good practice examples too.
The 14-years-and-counting success story of Dave Thornton is certainly among them, so it's our pleasure to share it with you.
We've conducted an interview with the man himself, whose company Thornton & Lowe has been relying on our time-tracking tool since 2019.
In our interview, Dave was more than happy to share his thoughts on the following topics:
His journey of climbing the corporate ladder,
The importance of time management in business,
The role of technology in the modern workplace,
How his team uses Clockify,
Achieving a work-life balance, and much more!
So, let's jump right in!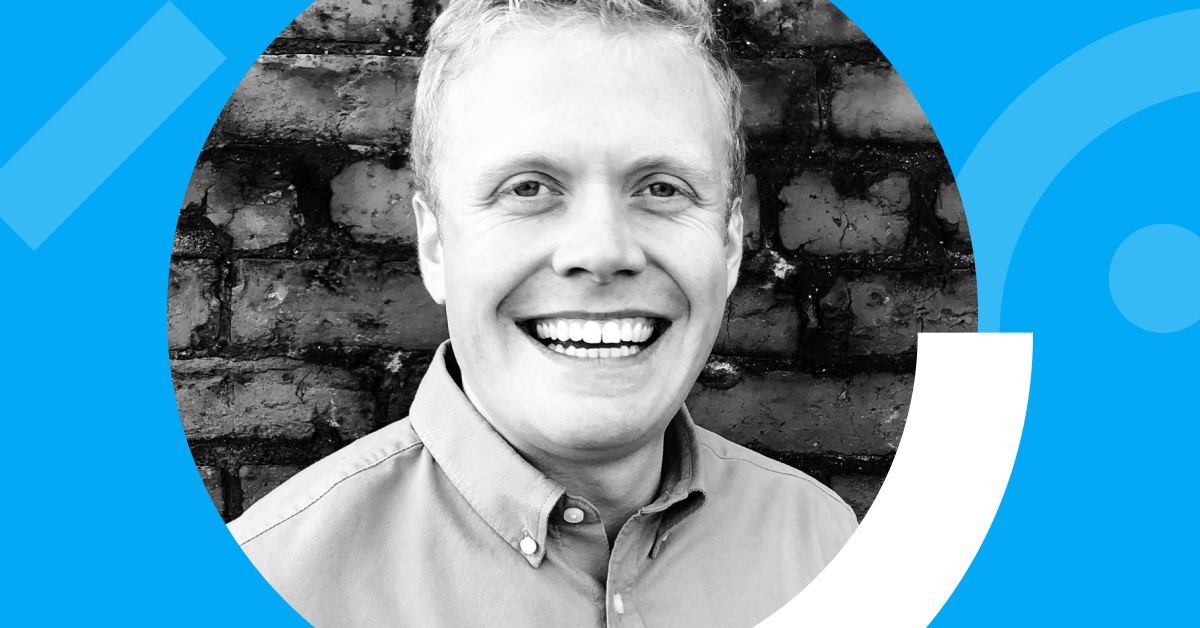 Genesis of Thornton & Lowe
It all really starts with an idea, but, how to determine if it is the right idea? The one to invest your time and money in, a once-in-a-lifetime idea that's worth taking a leap of faith.
According to Dave Thornton, the founder and Company Director at Thornton & Lowe, it's up to 2 things: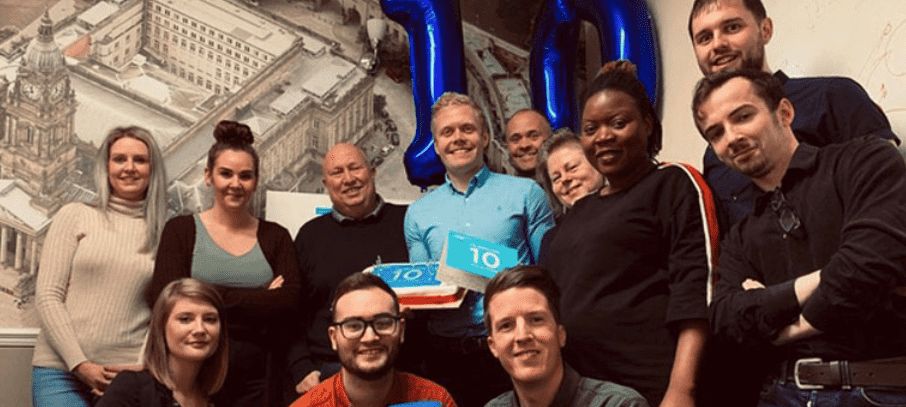 Armed with his Master's degree, Dave successfully completed his graduate training program, which helped him understand procurement, supply chain management, and more. So, Dave then applied for a head office role at the same company where he completed the training.
The role helped him learn a bit more about the industry, but soon enough, Dave was eager to manage his own business operation.
Now, let's get back to the introductory sentence, and point out that Dave made that vision a reality, and started Thornton & Lowe at the age of 23 — cue the gasp!
Further molding of the Thornton & Lowe organization
Fast forward to almost a decade and a half, the student becomes the master, and today, Dave is a successful company owner. His company has specialized in bids and tender writing, all while boasting a whopping 75% success rate across 3 divisions, and 30(ish) in-house employees.
What Thornton & Lowe offers can be categorized into: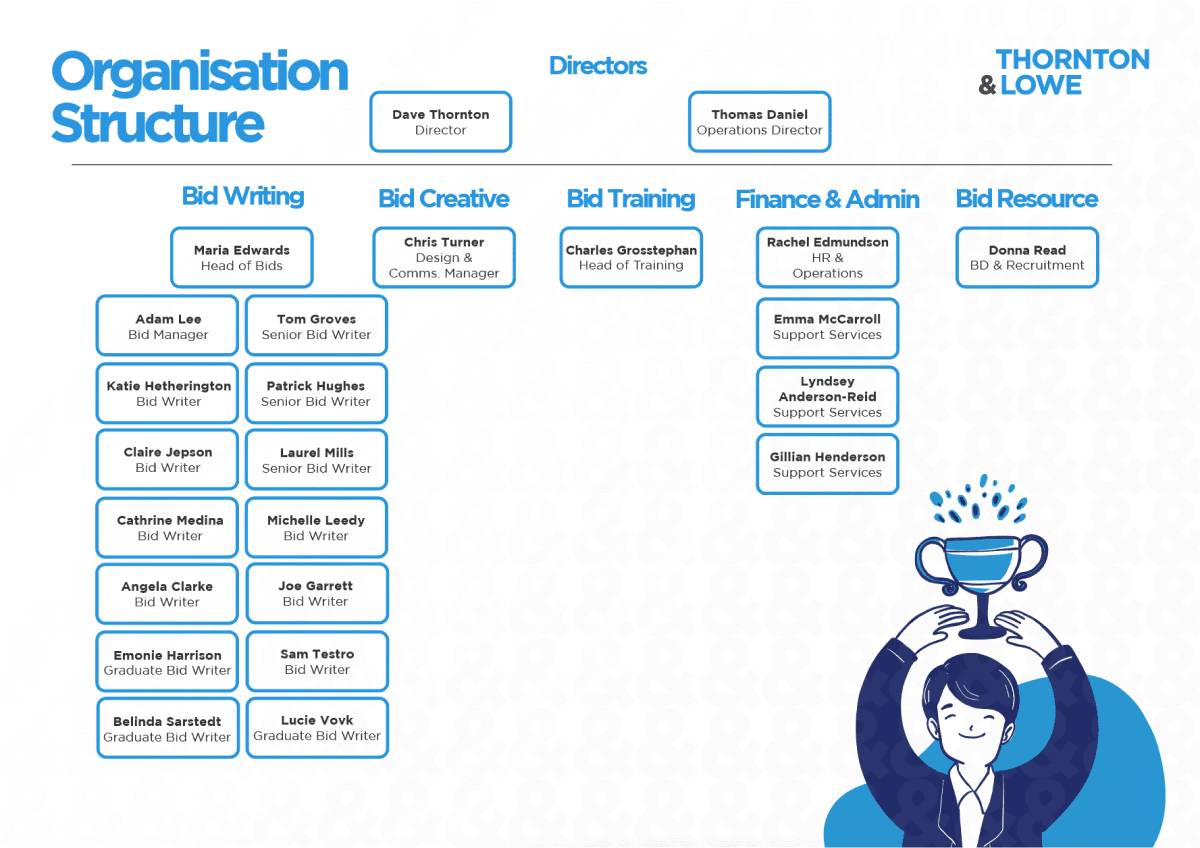 What can we learn from Dave's example?
It appears it's not only about the idea but rather about the execution of it, and completing the steps to make it work.
Soon enough after the idea had emerged in his head, Dave set his mind to the realization part: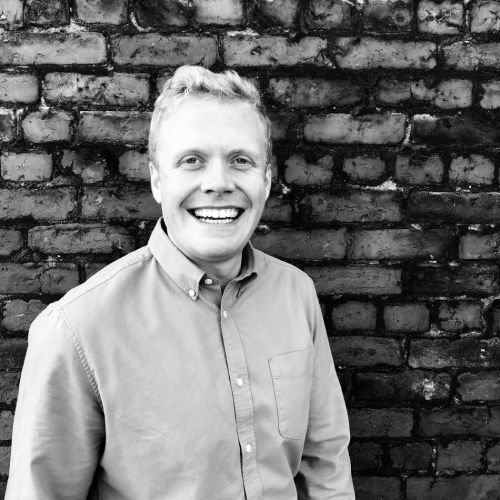 "I quickly started to think about what I needed to turn this into a proper business."
So, to be able to put his money where his mouth was, as every other small business owner — Dave had to learn to:
💡 Clockify Pro Tip
There's always room for improvement, so if you are a business owner, you should definitely check out this article on forecasting:
The art of delegation, a.k.a. the key to avoiding overwork
With steady growth, the roles and responsibilities of the person in charge can rapidly change. Adapting to the new position of Director, Dave had to learn to delegate tasks to his team, to be able to stay focused on the big picture stuff. 
More precisely, to do so without being overworked.
Working outside our regular business hours is not uncommon, especially for business owners. So, what Dave now realizes and admits is that he didn't nurture work-life balance: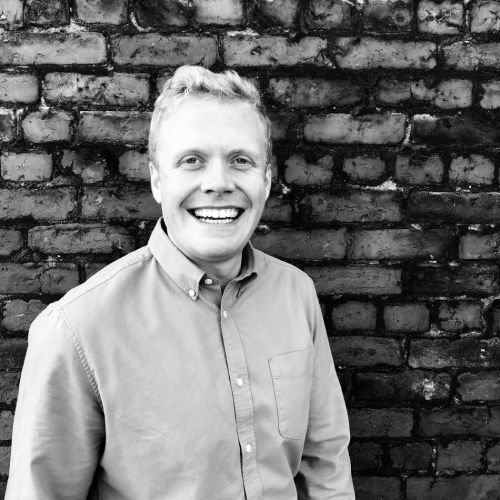 "I worked almost constantly, including evenings and weekends, and including every day on my honeymoon!"
Here, I'd like to take a moment to acknowledge that Dave included an apology to Mrs. T for the aforementioned situations, so I hope she'll appreciate the gesture!
So, back to overworking.The lack of balance caused by overworking is a straight path to career burnout, and in this instance, being ambitious doesn't help. Such tendencies are most likely, as in Dave's example: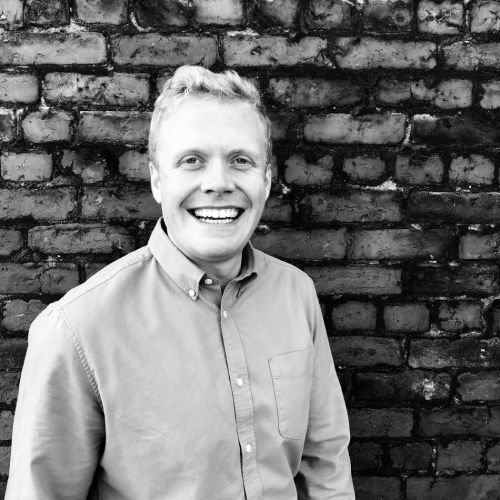 "A perfect example of bad time management, coupled with an obsession with the business."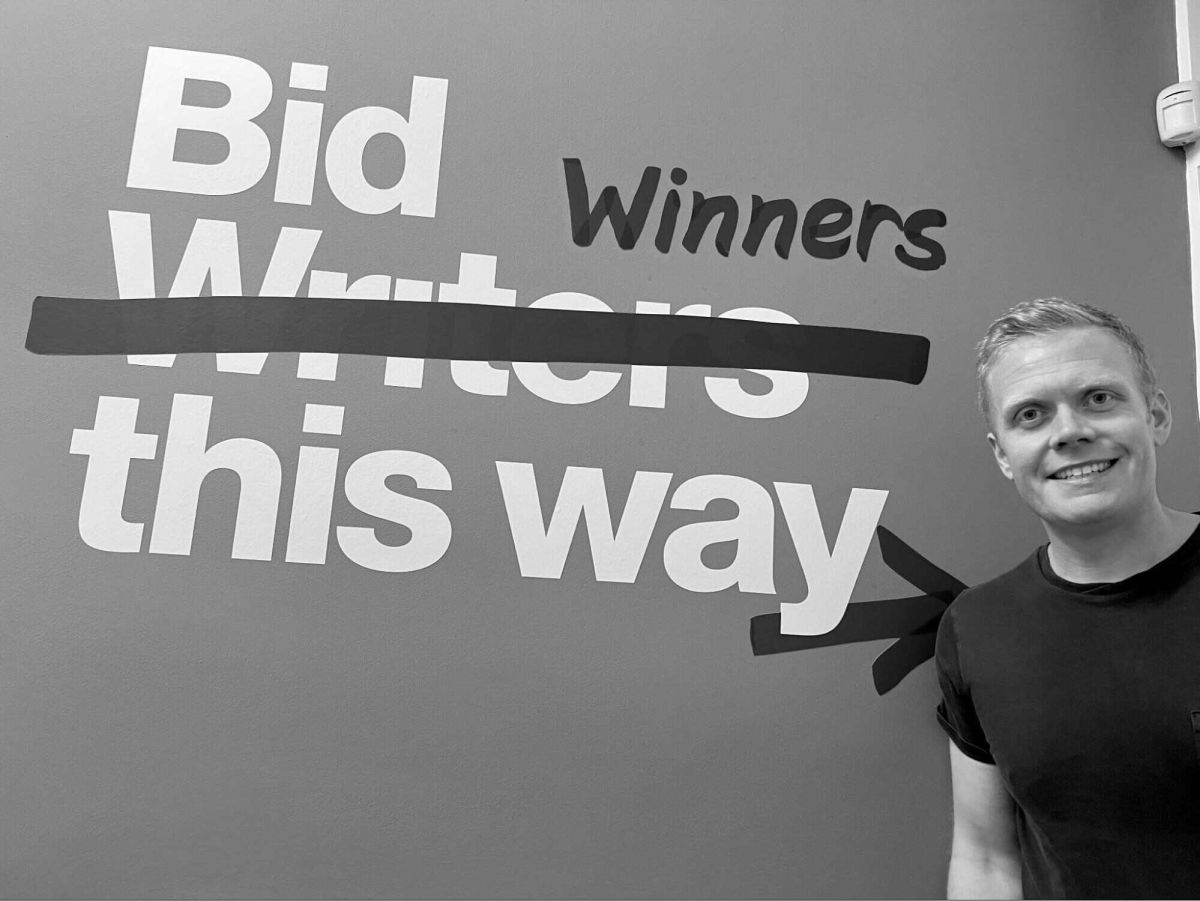 Trying to achieve a work-life balance, nowadays, Dave prefers to be obsessed with his daughters' lives instead (whom we have to thank for the picture above!)
Now back to business. With the expansion of his team and client base, Dave needed to actively manage and track multiple projects. Well, to prevent overworking, that also meant he had to learn to let go of being on top of every detail.
What we can conclude from Dave's journey is — the recipe for success must include the following ingredients:
Let's see what is considered to be the opposite of what Dave mentioned — and provide an example of good time management.
💡Clockify Pro Tip
When you're surrounded by the right people, growth is inevitable. Use the fact to your advantage, and check out this guide on ‌improving team connectivity:
The importance of workforce management and time management for small businesses
Management of any kind requires high levels of social intelligence and critical thinking. It's only natural that a leader should carry such characteristics, right?
After all, in the world of business, the very term management is defined as "the process of planning and organizing the resources and activities of a business to achieve specific goals in the most effective and efficient manner possible."
Since Dave was clear about his goals from the beginning, he elaborates on the further development of Thornton & Lowe, especially the company's workforce management: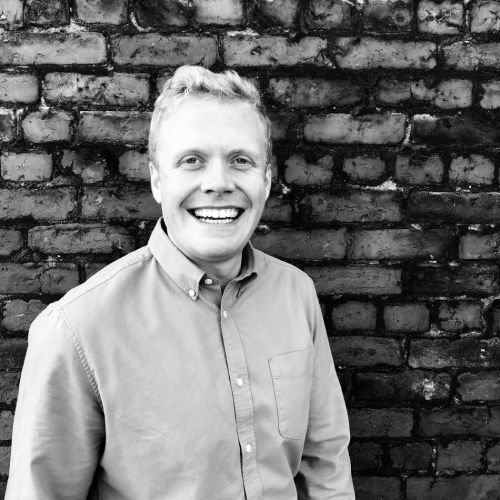 "The strategy has been to train up a team I can trust, promote, and reward. I then need to let them do their jobs, take ownership, and report in. As a small business, I'm pleased to say this now happens across most areas — marketing, sales, recruitment, operations, and training and development."
Dave, having mastered the art of delegation and now being well aware of the importance of time management, as an inspiring leader he is, made sure that his company policy reflects and promotes such values.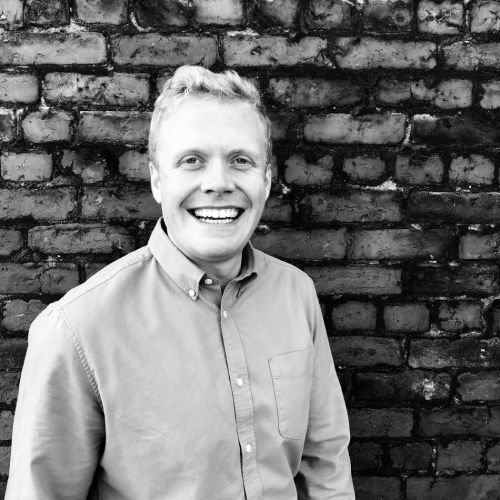 "Working on time management is essential for any business to operate effectively and efficiently. Not least because not taking the time to plan one's own time effectively will inevitably prevent stress and anxiety about looming deadlines or outcomes that are not being progressed."
The same as for the well-being of his employees, Dave cares and has the utmost respect for deadlines. It kind of makes sense, given his choice of profession, as regularly having to do with bids and tenders does imply various time-sensitive operations.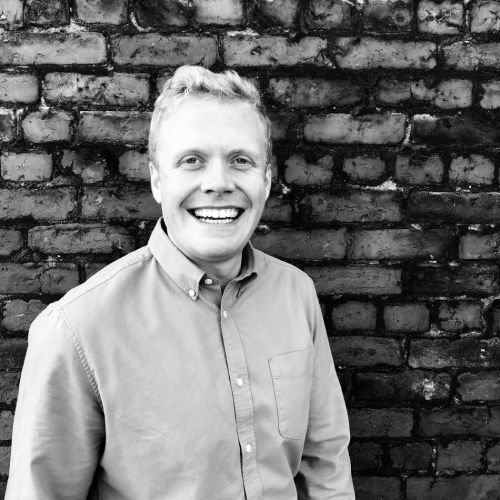 "As a bid writing business, we work to strict external deadlines. What's more, as a consultancy, we have our own internal and client deadlines before the tender itself is submitted. As such, time management is essential."
💡Clockify Pro Tip
Time anxiety is something that most people struggle with. If you'd like to learn more about the issue, as well as the ways to combat it, read on:
Thornton & Lowe discovering Clockify: Thank you, Google?
Before finding out about our time-tracking tool, Thornton & Lowe team had already experimented with 2 similar solutions. Needless to say, all the attempts were futile.
As Dave was still on the lookout for another tool, that would be the right fit, he kept conducting Google research and going through the reviews. That's how he stumbled upon Clockify and decided to check it out.
Once the workspace became active, managing deadlines somehow became easier. You wonder how's that? Dave claims that the key to managing deadlines is time analysis.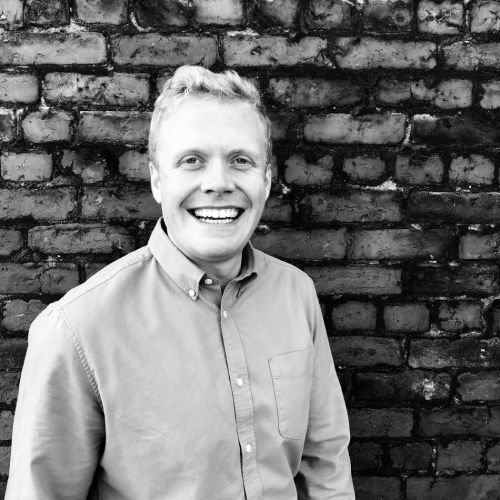 "In the business, when we identify concerns over time management we start by reviewing what is happening, where the time is going. We can't do this, if we don't monitor all that time, and Clockify is our solution, of course."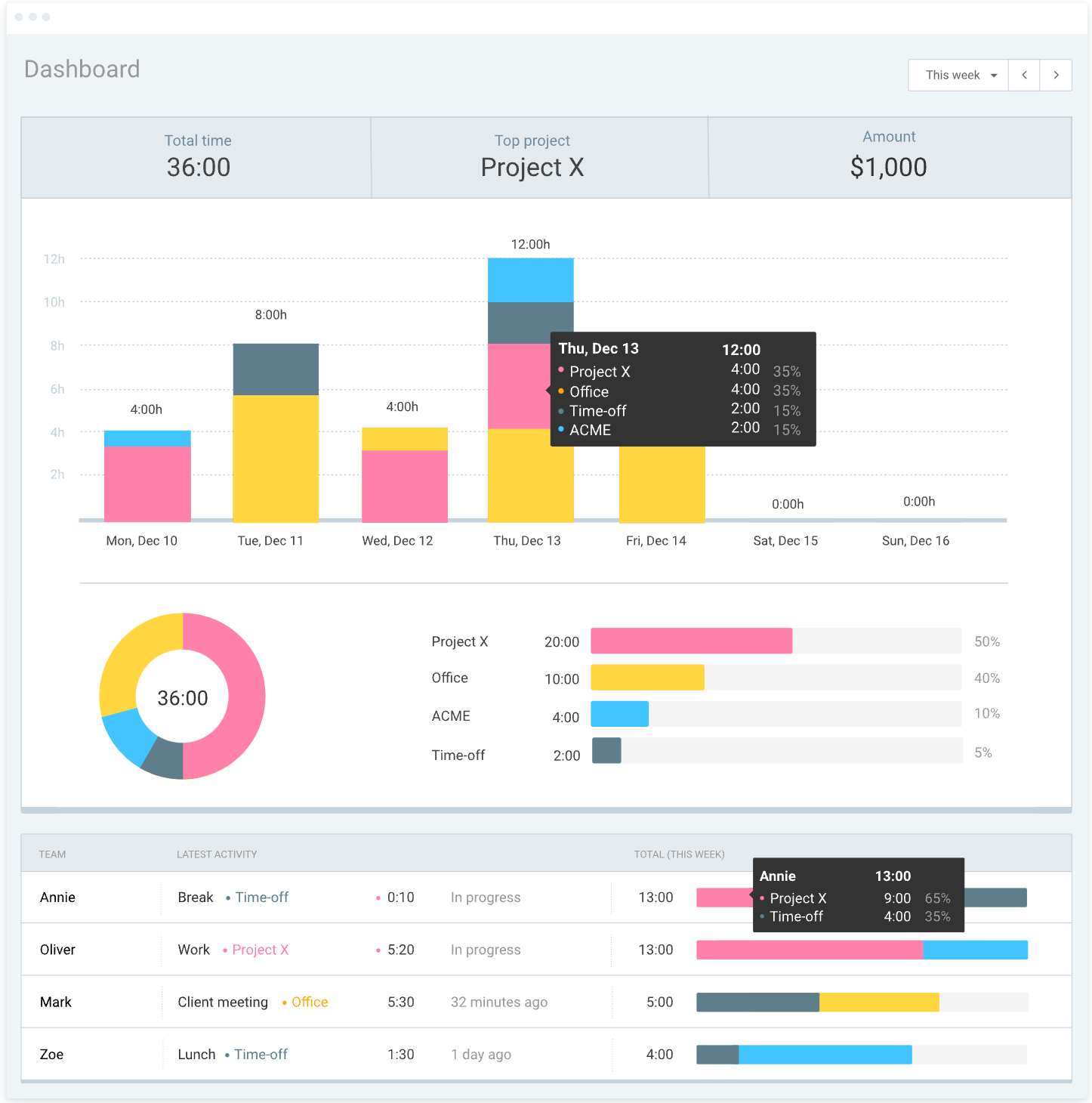 Without mentioning any specific names, we asked Dave to sum up the main reason for the previous solutions not working for Thornton & Lowe.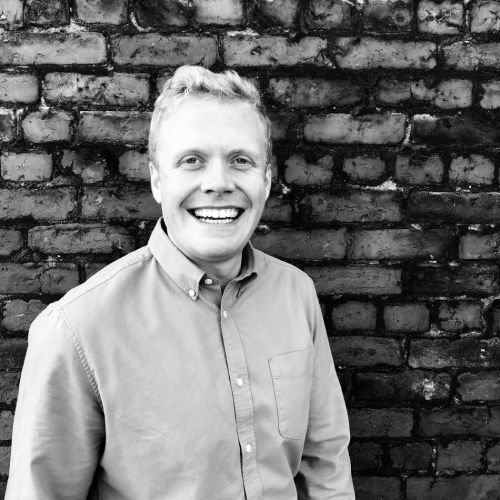 "Those [solutions] provided some similar functionality [as Clockify does] but did not save our progress as we went along and were less flexible. So, we've been using Clockify since 2019 now."
Now, let's see what was it that made the Thornton & Lowe team stick with our team tracker, what made it stand out from the crowd.
💡Clockify Pro Tip
Not sure how to track your team's productivity, or even where to begin, and which metrics to use? No worries, this article can guide you through the process:
Clockify features Thornton & Lowe team enjoys the most
The main purpose of any software is to make our lives easier, which is exactly what happened when Dave's team switched to Clockify.
Now let's check out why, as Dave pointed out the following 3 features as the most beneficial for the Thornton & Lowe team.
Feature #1: Reports
Now, we were wondering which aspects of his business were improved, specifically, and here are Dave's 2 cents: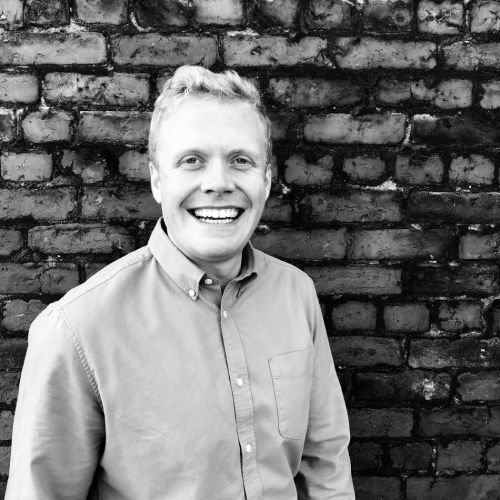 "Our ability to generate impactful reporting which shows how our time has been spent on projects, whether we are on track and/or where we can make our process more efficient for the benefit of our staff and clients."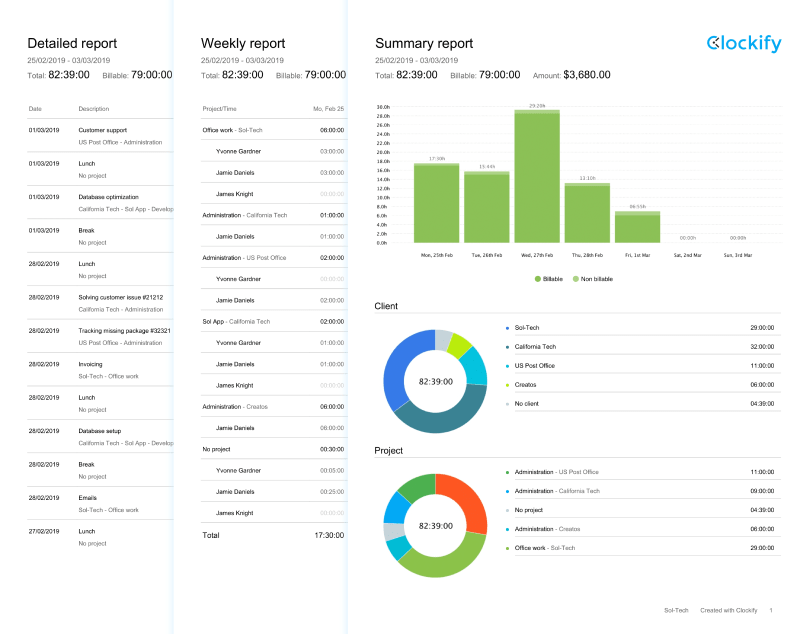 These reports provide you with all the necessary data in just a few clicks, which Dave greatly appreciates. Apart from being able to review how his team members spend time, he can easily filter the data by:
The project,
Period, or
A specific employee.
This allows Dave to check if there's any room for improvement, and if so, to pinpoint where.
Feature #2: Timesheets
In addition, Dave again emphasizes the importance of accountability, as we've established that micromanagement isn't his cup of tea. He explains how Clockify is central to their professional development and performance: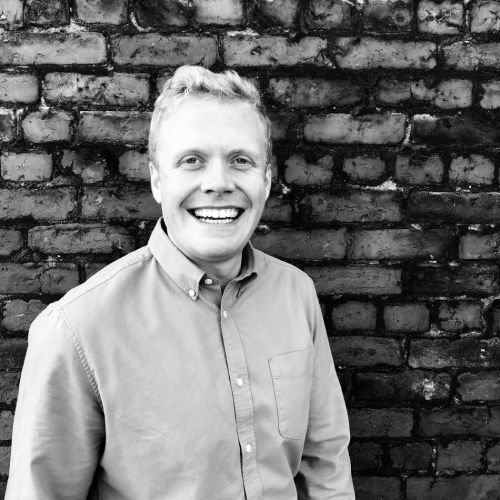 Dave further explains that, when work takes longer than expected, this also enables them to identify if, where, and how they should be adjusting their quoting for future projects.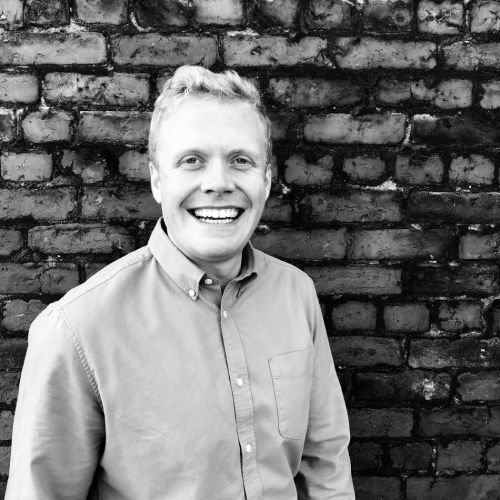 "This drives accountability for how individuals spend their time, owing to the transparency it provides. But it also empowers individuals to work with their managers to identify where they could be more efficient."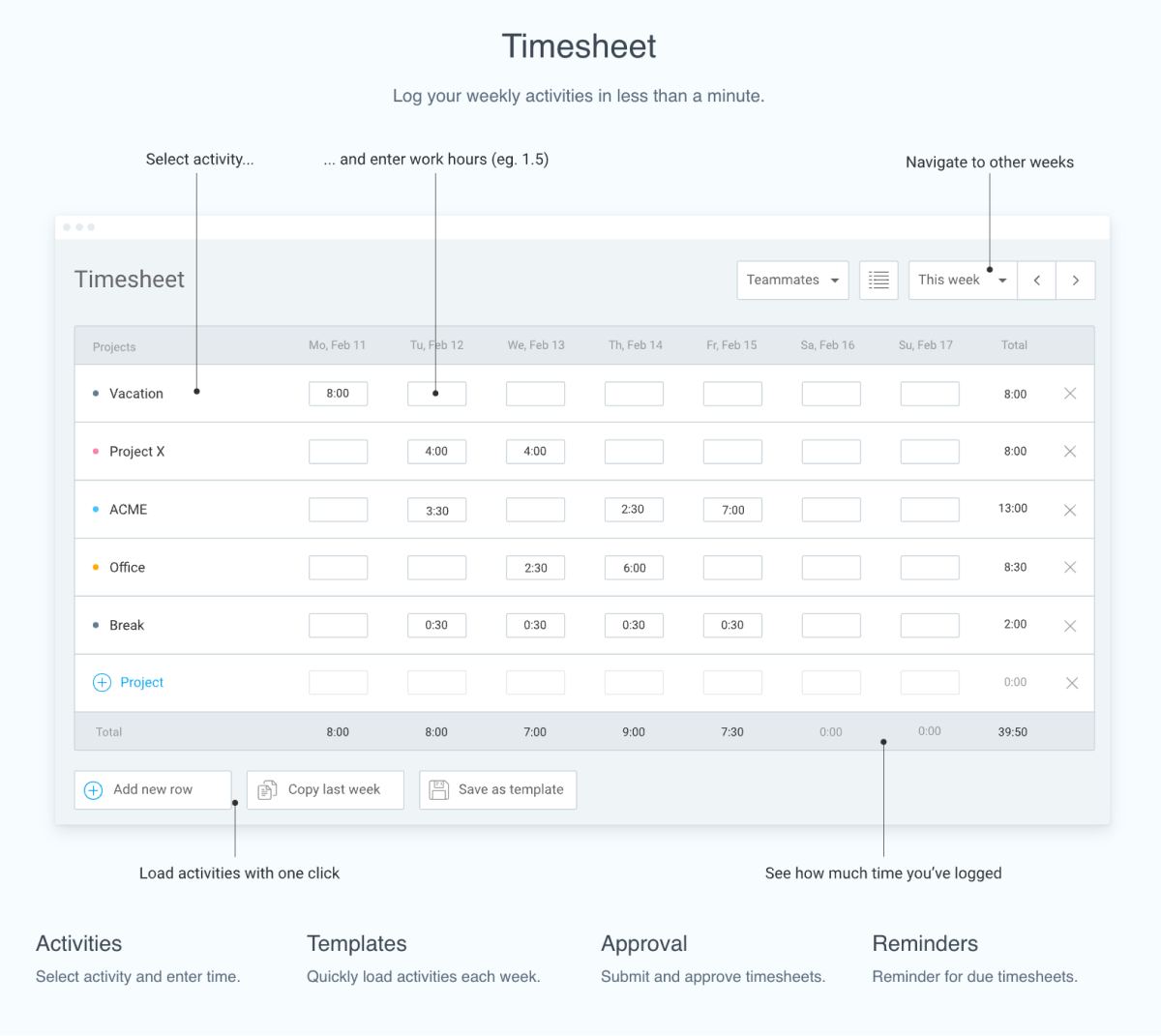 So, another feature that proved to be a gold mine for Thornton & Lowe team was Timesheets. Each of Dave's employees is savvy about the possibilities that come with Clockify's features, so they reap all the benefits by:
Setting and using projects and tags,
Adding descriptions to tasks, and
Altering billable and non-billable hours status.
Such a transparent breakdown of everyone's work is how Dave's team manages to stay on the same page, and up to date at all times.
Feature #3: Calendar view
When it comes to improving team productivity and efficiency, here's a suggestion that works out for Dave — "Review and re-prioritize regularly."
Life's hectic, unpredictable, full of distractions, and often on the go, so you shouldn't beat yourself up if you don't manage to clear your to-do list for the day.
Dave's approach to the issue is prioritization, and Clockify's Calendar view makes it easy to set and reorganize goals and priorities for the day: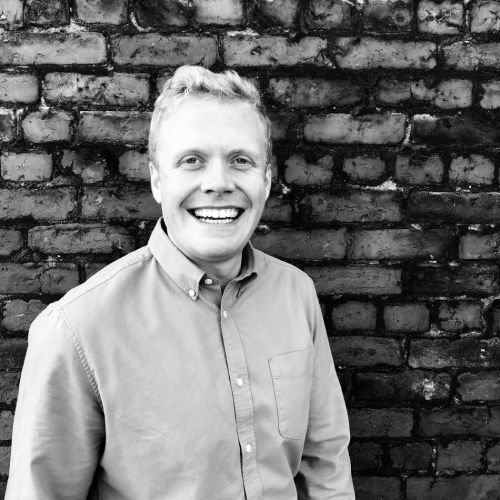 "Personally, I know what I want to achieve on any specific day and what tasks are required to do that. I know their priority and what can be moved if required. Everything else is 'nice to do' which I fit in when I can."
A lot can change in the 24-hour period, so try to follow Dave's example — always break your projects down into tasks, and each day, identify what your priority goals are. Everything else you manage to complete becomes a bonus and something not to include in your tomorrow's list.
💡Clockify Pro Tip
If you've noticed you often struggle with determining what your priorities are, here's a useful read:
Benefits of using Clockify for small businesses operations
Numbers and statistics are not for everyone, but still, we all have to admit that some of those numbers have the power to change everything. There's a good reason data has been in the midst of the global trade and economy for a while now.
Put simply, having insights into those numbers and further analyzing them creates opportunities to learn from our mistakes (instead of just feeling frustrated about the delay, or even a failure).
Tracking the allocation of your time helps you pinpoint the time-wasters, thus enabling you to reach your daily targets and goals more easily.
So, the key perk of using Clockify, according to Dave, merges the 3 features we've mentioned in the section above (Reports, Timesheets, and Calendar view), and translates into using the data to your advantage.
Let's quickly go over the top 3 benefits of doing so, or as Dave puts it, of: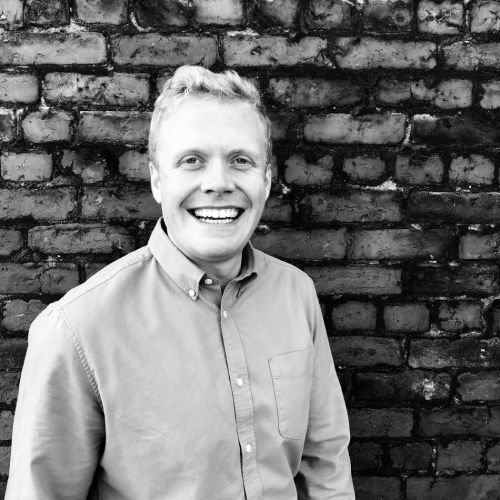 "Monitoring progress against the plan and flagging any issues early."
💡Clockify Pro Tip
Ever made an inaccurate time estimate? No worries, it happens to the best of us, and more importantly, the solution exists:
Benefit #1: Satisfied employees
Once you dodge the bullet of the state of burnout, the symptoms of it become clear and detectable. It goes both for yourself, but others as well.
That's why Dave also uses Clockify to have an overview of everyone's hours. He likes to make sure that excessive overtime simply doesn't happen for his team members: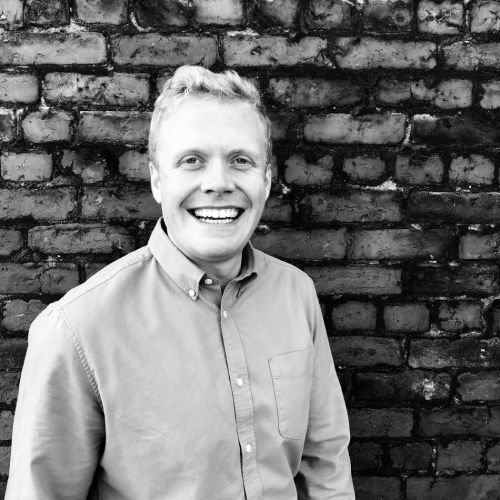 "By ensuring that all time is tracked, we also use Clockify to monitor overtime, and to monitor staff wellbeing. We conduct regular wellbeing checks and have identified where time off in lieu should be arranged for a particularly challenging deadline/project (which anyone in the bidding world will certainly have experienced!)"
💡Clockify Pro Tip
Not sure when to apply overtime rates and how to calculate those hours in payroll? We've got you covered:
Benefit #2: Satisfied clients
Engaged and satisfied employees mean higher productivity and better overall performance — it's really as simple as that. When your team's operating like a well-oiled machine, every obstacle can be turned around and made into an opportunity instead.
That's because satisfied employees are more proactive, motivated, and attentive to their tasks, as well as communication with clients. The result is — a higher level of client satisfaction.
Leveraging the power of technology can never hurt in the process, so Dave adds that their clients also benefit from Clockify: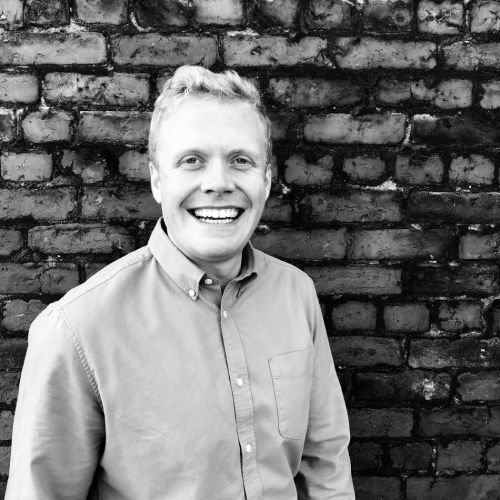 "For contracted clients, we will typically quote our time with the offer that if we spend less time than quoted, we will only charge for the time actually used. This has allowed us to pass savings directly back to our clients and improve their value for money from the service. Without formal time tracking, this would not be possible for us to offer."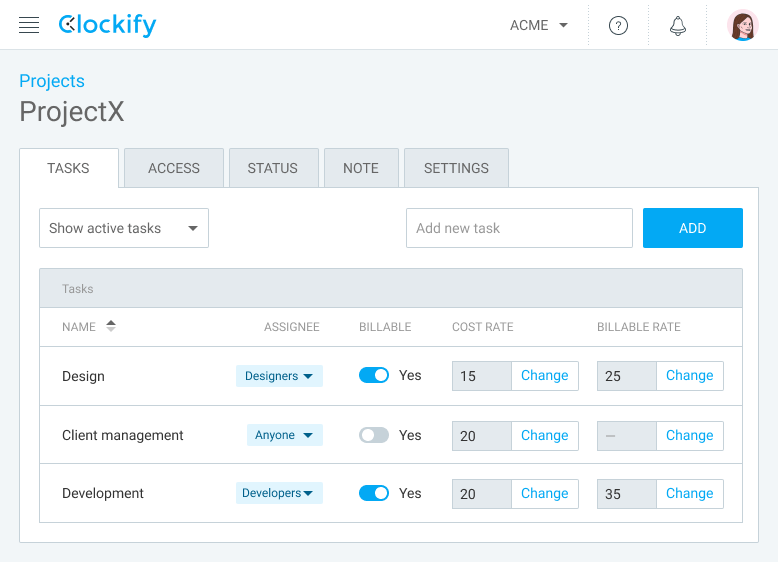 💡Clockify Pro Tip
Not sure what counts as billable hours? Here's a thorough guide on the topic:
Benefit #3: Business growth
As you may conclude from all the above, an equation including satisfied employees and clients on one side must result in the positive value on the other side.
Satisfied employees + Satisfied clients = Business growth
So overall, for Thornton & Lowe, Clockify is a tool that speeds up that growth.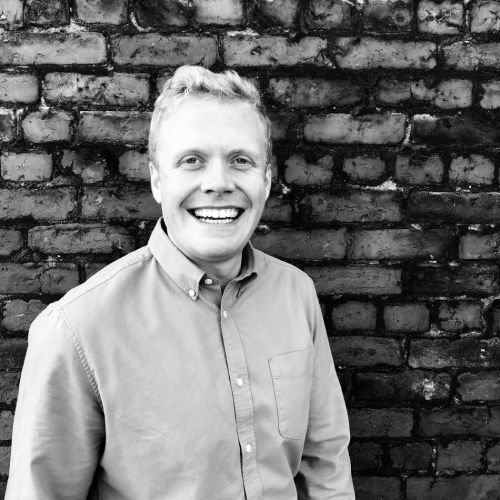 "This [Clockify] has improved the professionalism of our business and enabled us to capture and, more importantly, use data regarding how our team spends their time at a level that wasn't previously possible."
💡Clockify Pro Tip
For those of you who appreciate the concept of lifelong learning, here's a must-read treat:
Who would Dave recommend Clockify to and why?
Before sharing our final thoughts, we thought you might be interested in hearing who would Dave recommend Clockify to and why. He was more than willing to state his opinion: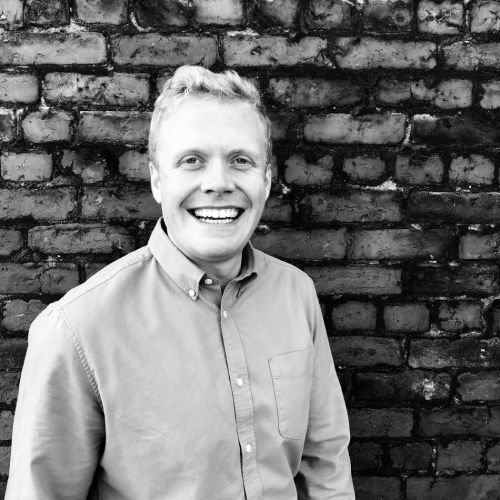 "Any professional services business, as Clockify is really flexible, offers value for money against competing systems, and provides a structured and easy-to-use means of tracking your team's time."
Meaning — basically everyone in the world of business who strives to be the best version of themselves can benefit from using Clockify. He adds how the usage is completely hassle-free, unlike their previous experiences had been, which is another reason for the recommendation: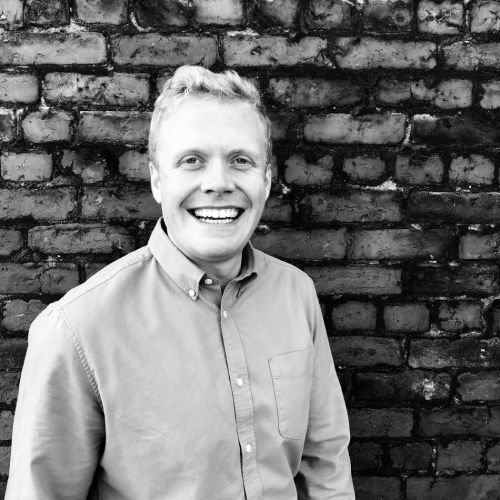 "Based only on frustrations of previous systems, the user interface is very easy to use — it doesn't require lots of training because it just makes sense. The fact that entries save in real-time is also a big contributor to a positive user experience."
Expanding on the topic of user experience, we've asked Dave about his team's experience with our customer support.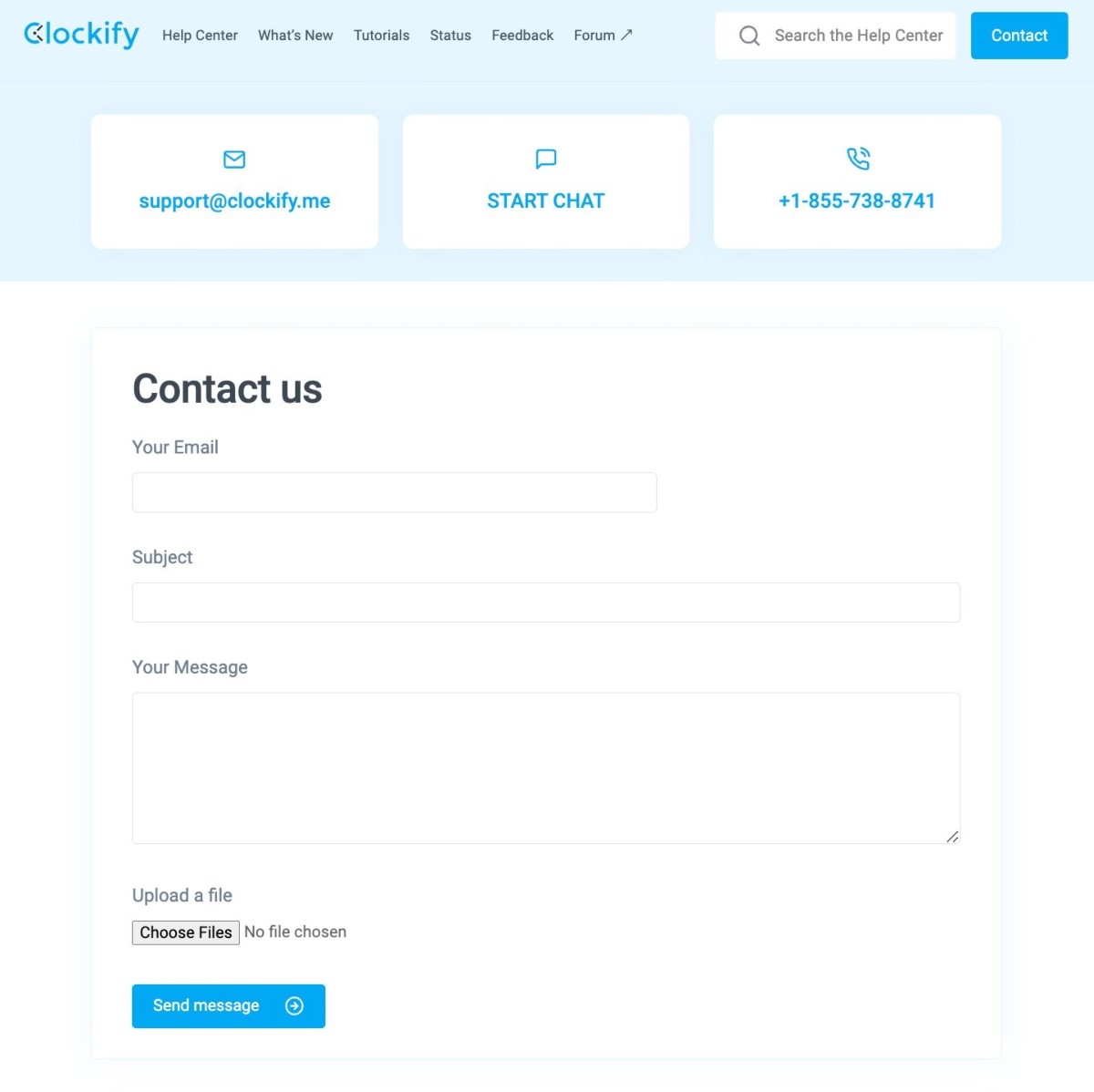 Whether there's an issue to be resolved, or an inquiry about a new feature, Dave's recommendation has another meaningful layer and depth — as he explains it, they value Clockify because of the support and honesty when they came to discuss renewal: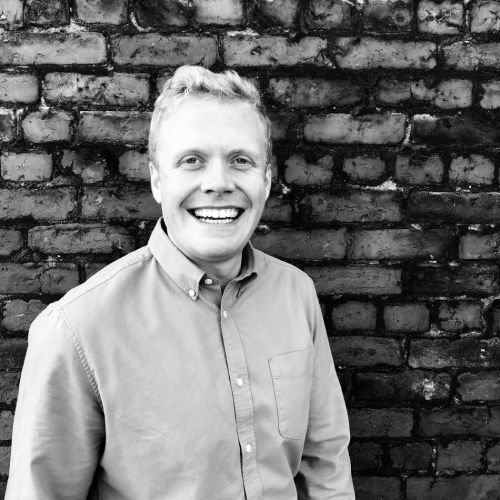 "We were guided towards the package which genuinely met our requirements and we really valued the time put into engaging with us to discuss options and understand our needs. Whenever on a rare occasion we have otherwise needed customer support, we have found this to be quick and simple."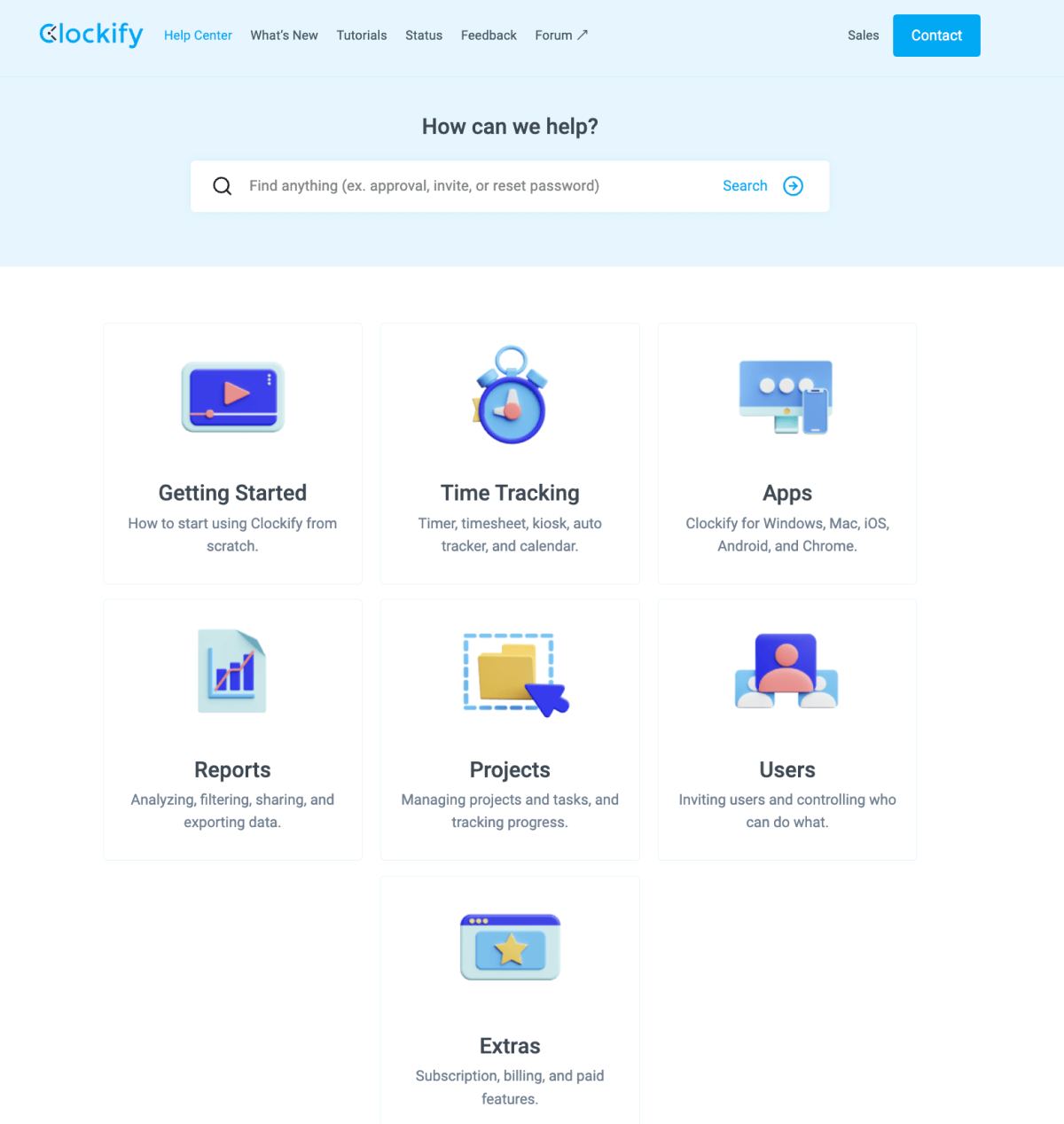 Wrapping it up: The only way up is through!
We hope that Dave's inspirational story has reminded you that sometimes we must take a leap of faith and bet on ourselves. Admittedly, there are no guarantees for success, and challenges are inevitable, but…that's what happens in real life.
The way we choose to allocate our time is what makes all the difference — shapes our habits, routines, personalities, and eventually, our way of life.
We can all learn a thing or two from Dave's admirable journey, primarily to start taking matters into our own hands. Just bear in mind, Rome wasn't built in a day!
Also, that we have access to something that the ancient Romans didn't have — modern technology and software solutions. As you can conclude from the article, Dave fully understands that, but the more important question is — do you?
✉️ What do you think about this success story? Is sharing your story with our time tracker something you'd be interested in? Feel free to share your thoughts! Just write to us at blogfeedback@clockify.me, and you'll get a chance to be featured in this or one of our future articles. And, if you liked this post and found it useful, share it with someone you think would benefit from it.