Free time tracker for non-profits
The most popular free time tracker for non-profits. Track attendance and how much time volunteers spend on activities.
4.7 (4,492 reviews)
Why track time with Clockify
Free volunteer time tracking for nonprofit organizations
Super simple
People can track time using an online timer, or enter how much they've worked manually in an online timesheet.
Learn more about: Work hours tracker | Timesheet app
Full transparency
Create tasks and assign people to them so they can track time against them. Estimate how long each task should take and visually check progress so everyone see where the time goes.
Track project profitability
Reports break down all the tracked time and group it by project and person. You can also export data in PDF, CSV, and Excel for administrative purposes.
Calculating billable hours
Use time tracking data for:
Productivity
If you volunteer with a nonprofit and need to track your time, Clockify will help you know how many hours you spend on communication, finances, inventory, etc.
HR and Payroll
Track attendance, overtime, who worked on what and when, and how much everyone should be paid.
Status reporting
Estimate time, track time budgeted for tasks so you can make budget vs actual analysis, calculate resource utilization, and identify where labor hours are spent.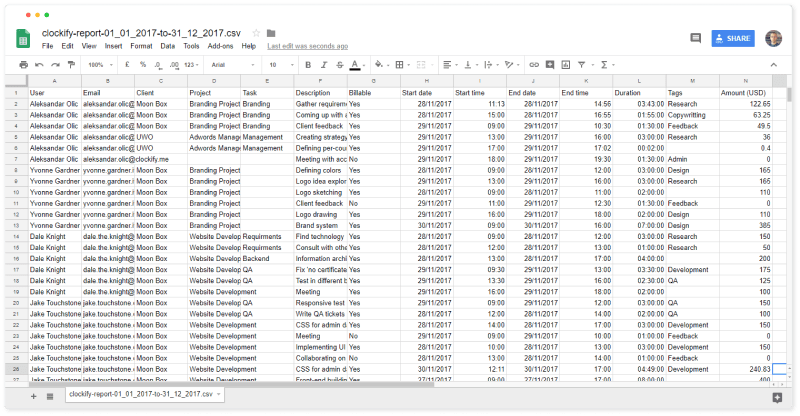 How time tracking for nonprofits and NGOs works
Step 2
Set up projects
Create and categorize projects, and create subcategorize activities. Then, people can choose a project/activity and start the timer.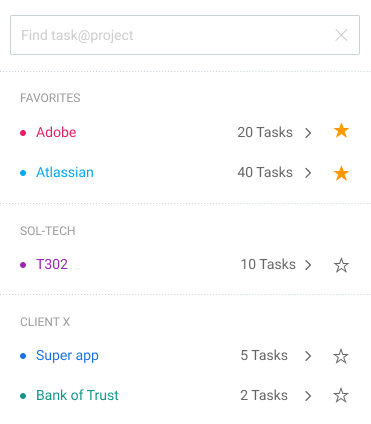 Step 3
Invite people
You can have an unlimited number of users for free.
Step 4
Track time
People can track time using a timer, or enter their time manually later. They can track time in the browser, or via desktop and mobile app.
Step 5
Track time inside other apps
Install Chrome or Firefox extension and a timer button will appear in your favorite web apps so you and your team can track time more easily (Trello, Asana, Todoist, etc.).



Step 6
Set hourly rates
Set hourly rate for each people and project. Mark entries as billable and Clockify will automatically calculate the billable amount in reports.
Choose a plan that fits your nonprofit
Get started for free forever, and upgrade if you need more features.
FREE
BASIC
STANDARD
PRO
ENTERPRISE
Pricing


Monthly billing

$0


unlimited/forever

$4.99


per user/month

$6.99


per user/month

$9.99


per user/month

$14.99


per user/month

Time Tracking
✓
✓
✓
✓
✓
Reporting
✓
✓
✓
✓
✓
Hourly Rates
✓
✓
✓
✓
✓
Projects
✓
✓
✓
✓
✓
Administration
✓
✓
✓
✓
Approval
✓
✓
✓
Invoicing
✓
✓
✓
Time Off
✓
✓
✓
Scheduling
✓
✓
Forecasting
✓
✓
Expenses
✓
✓
Budget & Expenses
✓
✓